Photos By James Belzer & Jerry Jakson
Panzi was very much the Grande Dame as she welcomed 100 plus revelers to the Gala.
Moved from the traditional Ice Palace to the Island Breeze, the event brought out the best in costumes eliciting fond memories to most of the original Studio 54 as they showed off their disco moves to the music of Chuck McTague. The ball was lavishly catered by Anthony Russo.
APCG President Thom "Panzi" Hansen and Board Member Matt Baney
Rewarded some with prizes: Ann Phetamine -best overall disco theme; Pat Goff - best individual in disco theme; Toni Cesta & Jane Haber - best couple; and a new category –"what were you thinking?" to Bill Ottingnon who came in a dress suit and tie.

APCG Community Service Awards went to Jim Wooten for rebuilding the Community House piano; Sweet Licks' Linda D'Ancona for organizing the Cherry Grove Pride Parade and fireworks; Ken Woodhouse for organizing Grove Kid Kamp.
Homecoming Queen Demi Tasse thanked Panzi and the Board of Directors and the Cherry Grove Community Association, Inc. (CGCAI), performing "Believe in Yourself," from "The Wiz".
Kendra H. Kinx offered a number from her post ball show, "Let's Hear It for the Boy,"
Lola
Jerry & Margo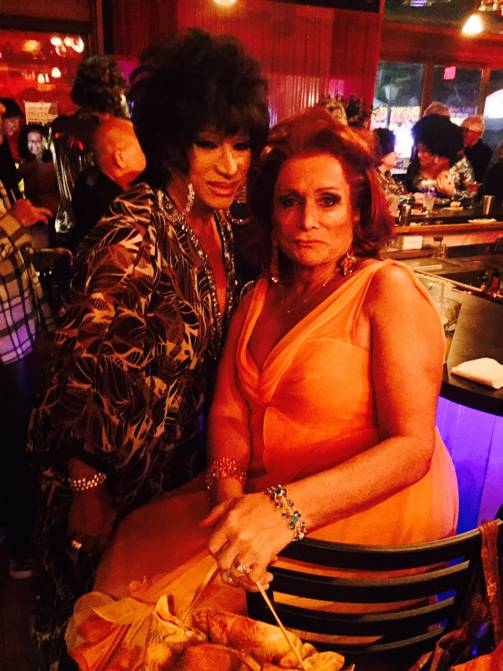 Demi & Bella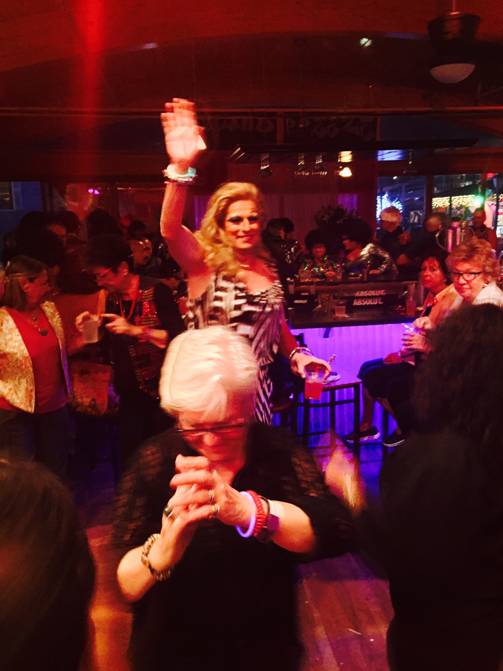 Disco queens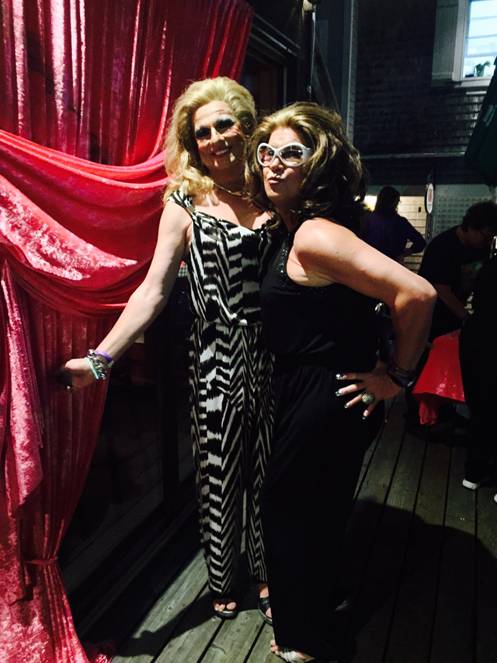 Yaneeda & Beach
Margo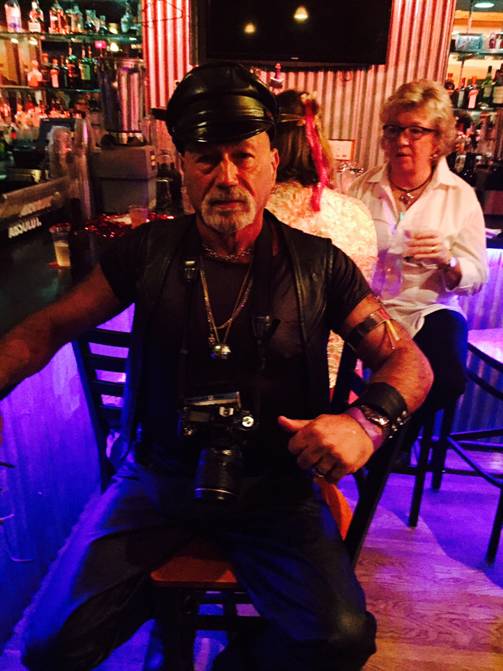 Bruce Micheal Gelbert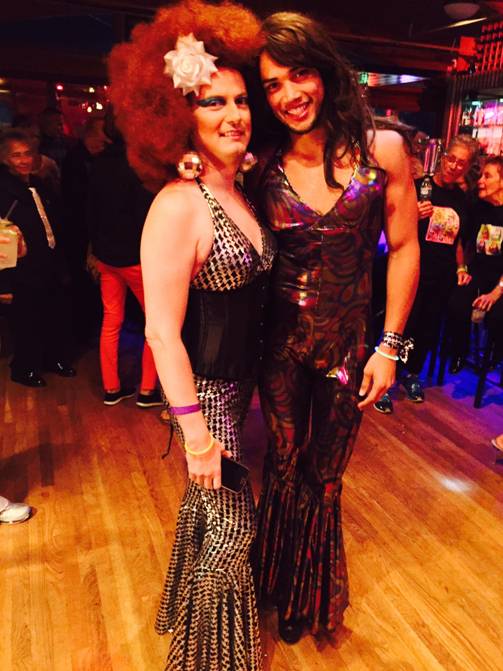 Studio 54 Girls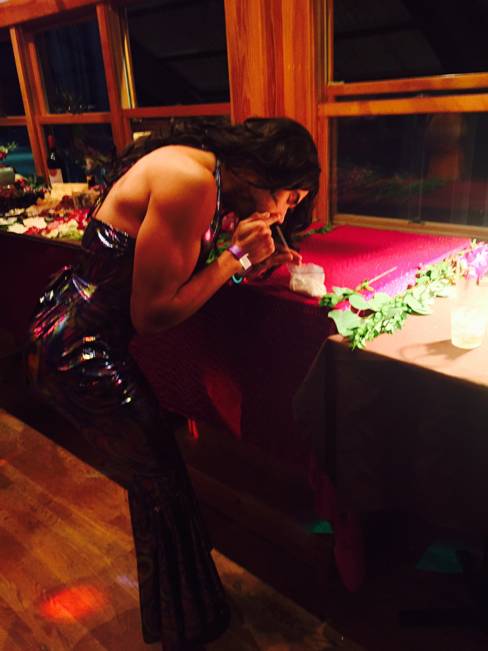 Party Favors anyone?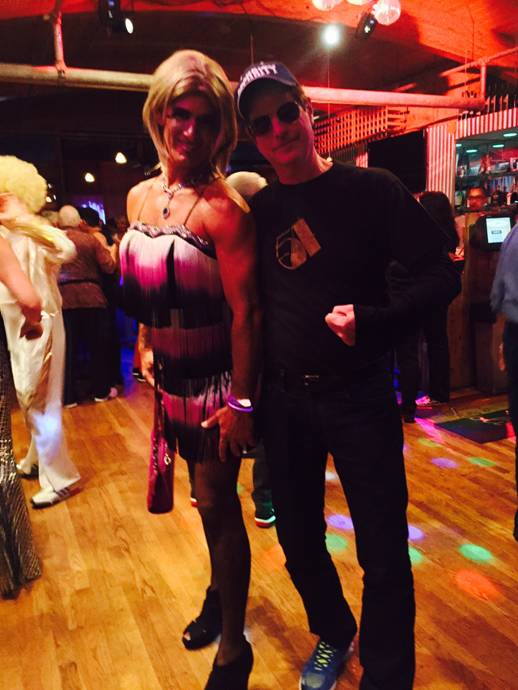 Jarry & James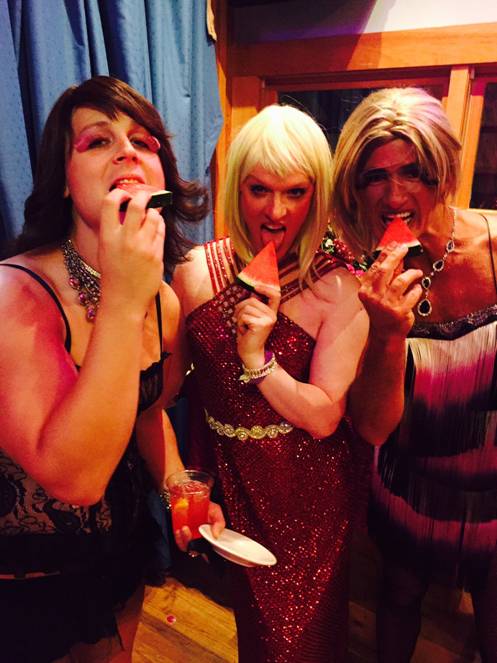 Watermelon?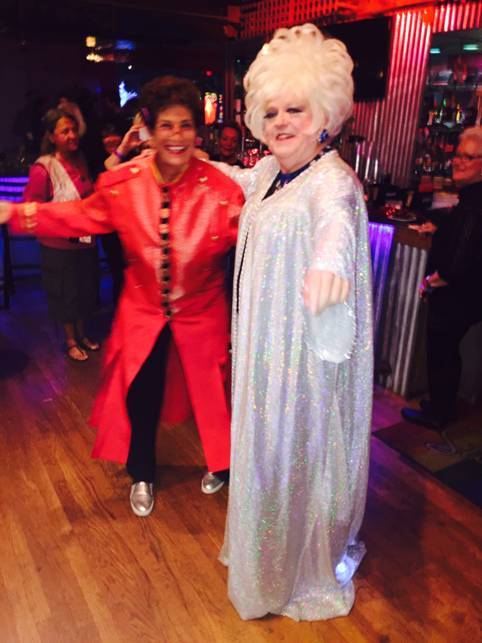 PaNzi & Dianne
Group Picture!
Another group of Studio "Girls"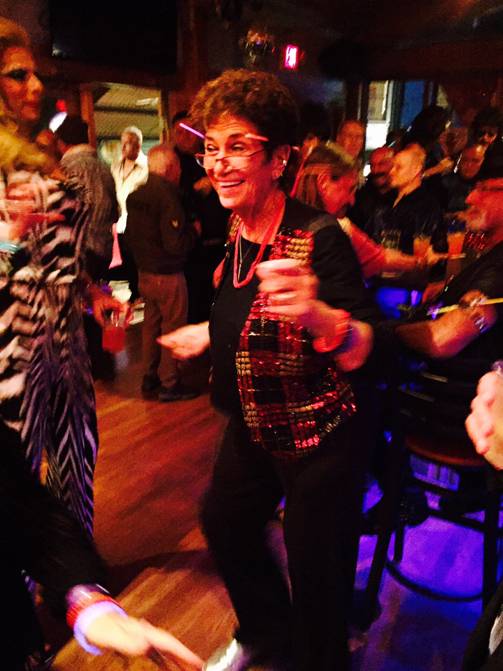 Diane Romano, "This is a fabulous end-of-season community event."