Musicals of all kinds, from My Fair Lady to Margaritaville, outnumber the plays. Women dominate from St Joan to Donna Summer.
Movie adaptations and revivals outweigh the new.
Find out where and when.
Women of all ages will be delighted this Spring in an array of productions dedicated to all ages from little girls:
Frozen, (adapted from the beloved animated movie, promises to be all that and more under the hand of noted director Michael Grandage and additional songs by Robert and Kristen Lopez),
to bigger girls Mean Girls (adapted by Tina fey from a 2004 cult classic film, with music by her husband promises to be "unapologetically shallow",)
to really big girls Three Tall Women, (Edward Albee's semi autbiograhic opus that reignited his career, luring back the notable Glenda Jackson, who took years off in the British Parliament),
And Dolly (1964) will be joined by her older sisters Julie in Carousel (1945) and Liza in My Fair Lady (1956) to the consternation of some "Me, too"-ers who appear "abused" as seen through today's social lens.
Rocktopia the only new musical (decrfibrd as "a mix of Mozart and Rock & Role)
" will be joined by two juke box musicals: Jimmy Buffet's Escape to Margaretville, and Donna Summer's Summer, both jukebox musicals containing their music and therefore nit legitimately "new"..
If you're tired of paying big bucks for short shows bring your cushions and coffee for three very long ones: the only new play, Harry Potter, and Angels in America, both in two parts, and a very long The Iceman Cometh with Denzel Washington, the only mega star in the constellation except perhaps for the return of Glenda Jackson.
The remaining plays are revivals: Lobby Hero, Children of a Lesser God, St. Joan, Travesties and The Boys in the Band opening in May.
The new season is shorter, but Oh so sweet!
March 15--Escape to Margaritaville (Marquis)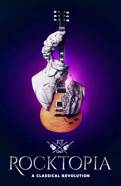 March 20--Rocktopia (Broadway)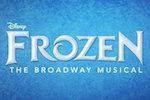 March 22-Frozen (St. James)
March 25-Angels in America (Neil Simon)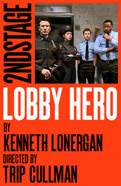 March 26--Lobby Hero (Second Stage/Helen Hayes)

      March 29--Three Tall Women (John Golden)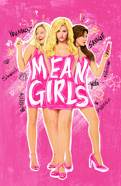 April 8--Mean Girls (August Wilson)

    April 11--Children of a Lesser God (Studio 54)

   April 12--Carousel (Imperial)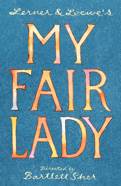 April 19--My Fair Lady (Vivian Beaumont/LCT)

   April 22--Harry Potter and the Cursed Child (Lyric)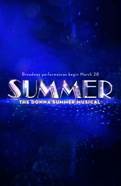 April 23--Summer: The Donna Summer Musical (Lunt-Fontanne)

   April 24--Travesties (Roundabout/American Airlines)

  April 25--Saint Joan (MTC/Freidman)

 April 26--The Iceman Cometh (Bernard B. Jacobs)
Coming up:
May 31--The Boys in the Band (Booth)

April 26--Drama Desk Nominations Announced

May 1--Tony Nominations Announced

May 21--Obie Awards (Terminal 5); John Leguizamo hosts

Summer 2018--Head Over Heels (Hudson)


June 3--Drama Desk Awards (Town Hall)

June 4--Theater World Awards

June 10--Tony Awards (Radio City Music Hall)

June 21--Skintight (Roundabout/Laura Pels)

July 2018--Straight White Men (Second Stage/Helen Hayes)

Aug. 16--Pretty Woman (Nederlander)

Aug. 18--Getting the Band Back Together (Belasco)

Nov. 8--King Kong (Broadway)

Nov. 15--The Prom (Theater TBA)

December--Choir Boy (MTC/Friedman)

Dec. 18--To Kill a Mockingbird (Theater TBA)

Fall 2018--The Cher Show (Neil Simon)

2019--Burn This

Feb. 2019--Kiss Me, Kate (Roundabout)

Aug. 18--Getting the Band Back Together (Belasco)

Summer 2018--Head Over Heels (Hudson)

Nov. 8--King Kong (Broadway)

Nov. 15--The Prom (Theater TBA)

December--Choir Boy (MTC/Friedman)

Dec. 18--To Kill a Mockingbird (Theater TBA)

Fall 2018--The Cher Show (Neil Simon)

2019--Burn This

Feb. 2019--Kiss Me, Kate (Roundabout)

Spring 2019--Tootsie

Future--Death Becomes Her, Hadestown, Moulin Rouge the Musical, Ain't Too Proud: The Life and Times of the Temptations, Mighty Real: A Fabulous Sylvester Musical, The Devil Wears Prada, Jagged Little Pill, Working Girl, Half-Time, Roman Holiday, The Wiz, Camp David, Photograph 51, An Enemy of the People, Sherlock Holmes, Singin' in the Rain, Pat Benatar Musical