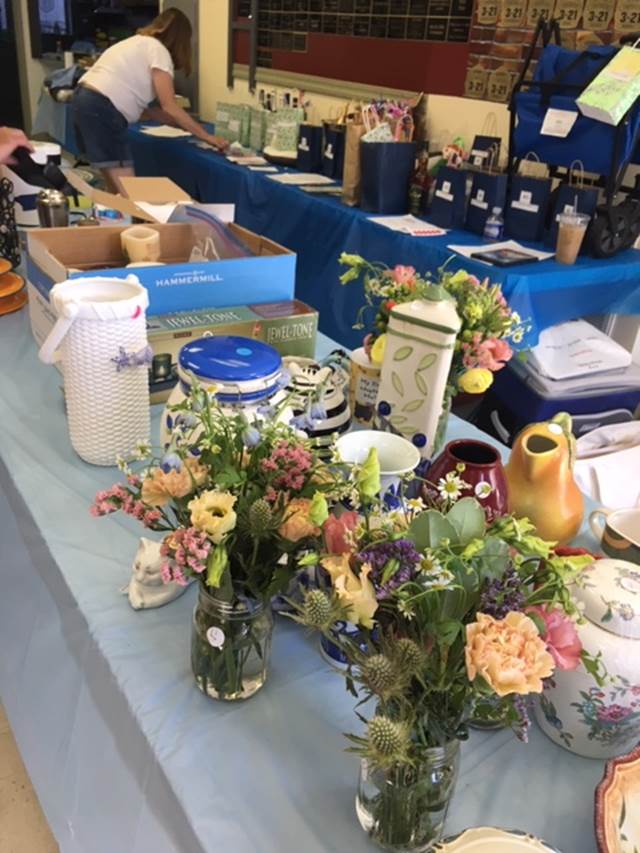 Flowers by Amy
 KLAW Digs for the Dough!
The often beleaguered Kismet Animal Welfare organization once again tantalized and delighted customers with incredible bargains, from  cookware to chotchke's. One person's discards are another's interior design.
At supremely bargain prices everyone walks away happy - if not you'll see it for sale next year!
                               pix by Jeannie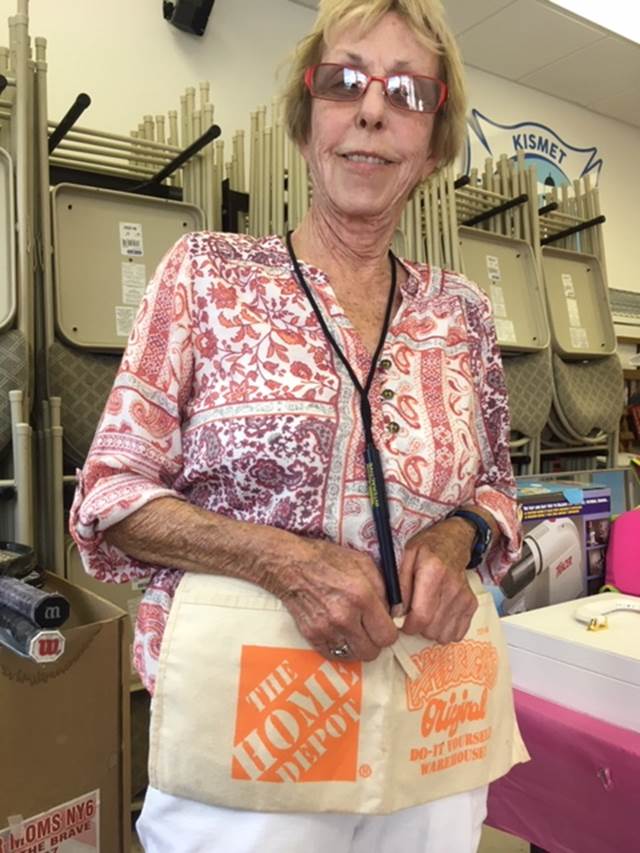 hail to the cheif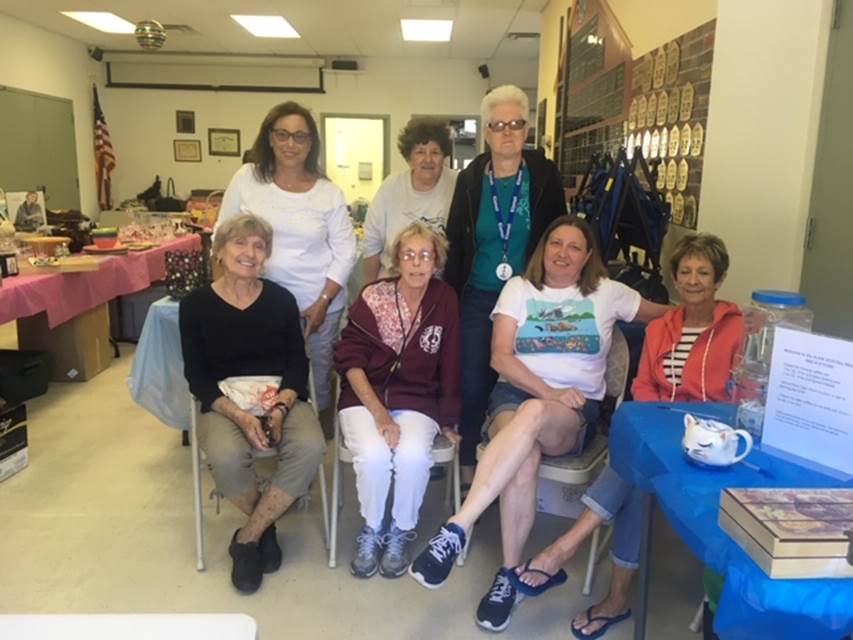 The Crew: Helen, Myrna, Bradlee, Barbara, ALice's sisterinlaw, Alice. Tina (missng....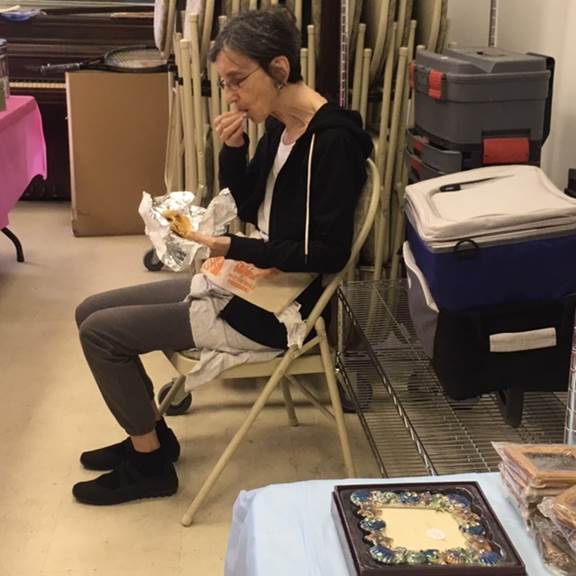 Susan on a lunch break)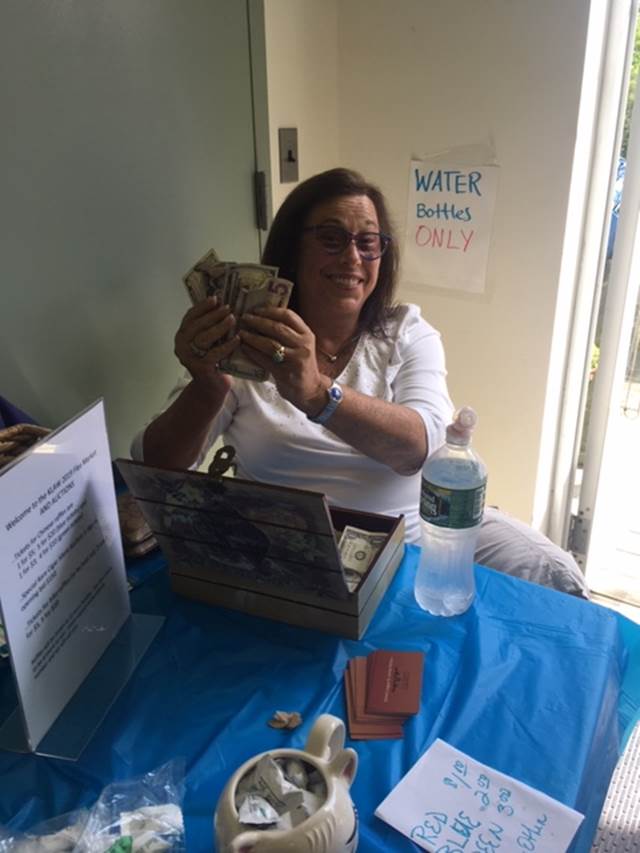 Show me the money!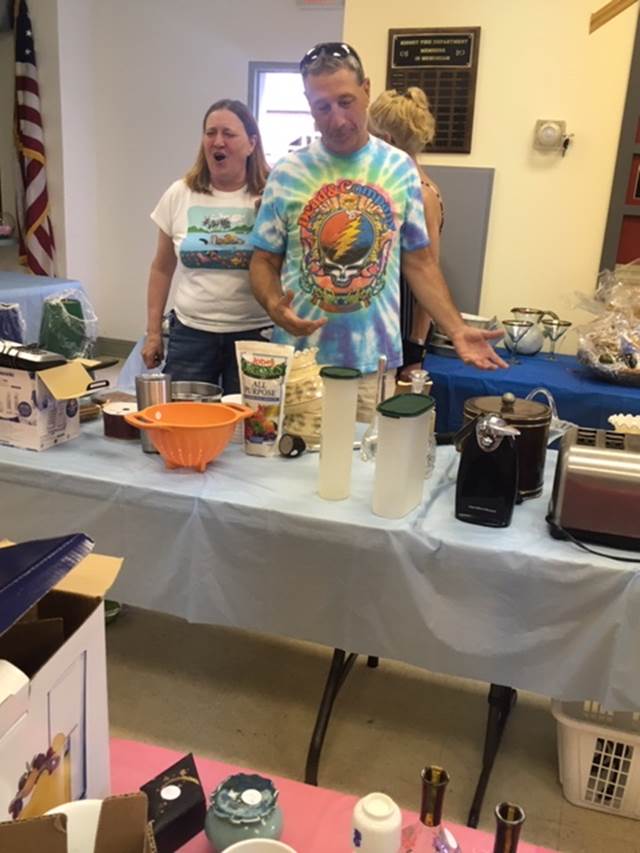 Mega Meeting In all these years Alice has been packing up the garbage and John has been picking it up they had never met!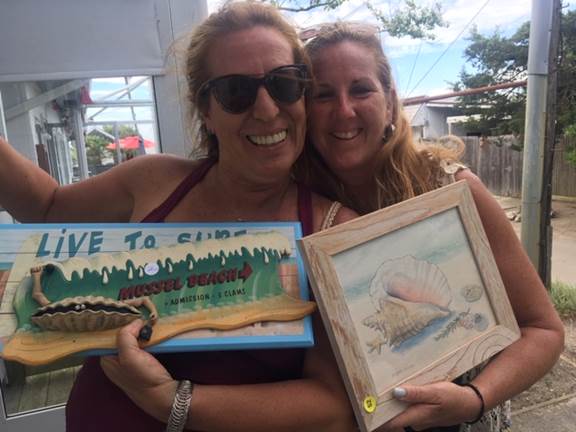 Whee!!!
SOME ITEMS ARE QUIRKY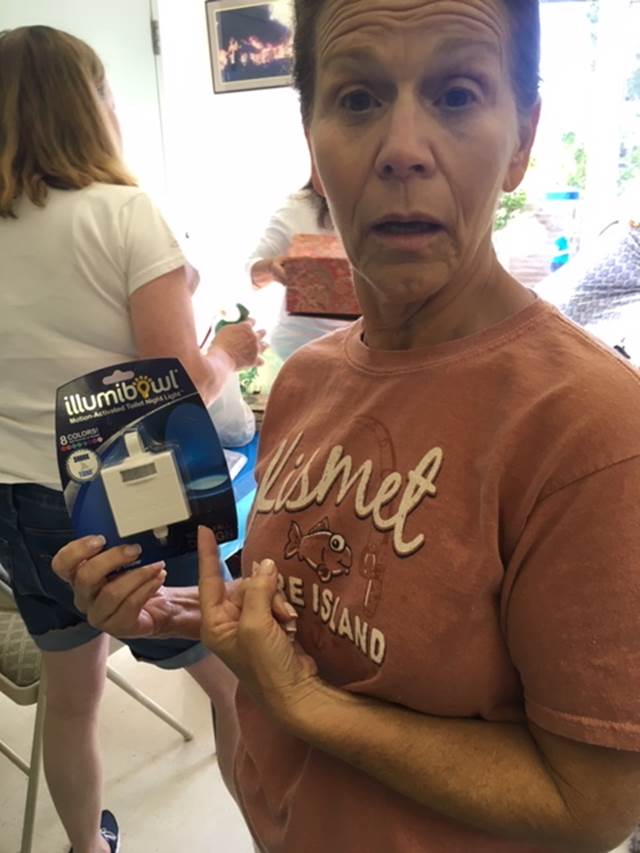 a toilet bowl light...really???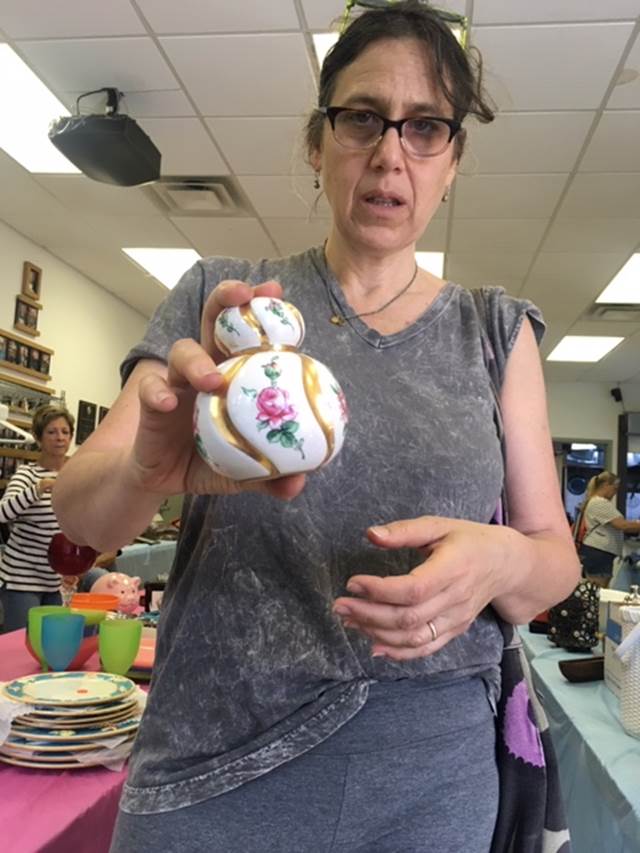 what is this for? its got a hole on the side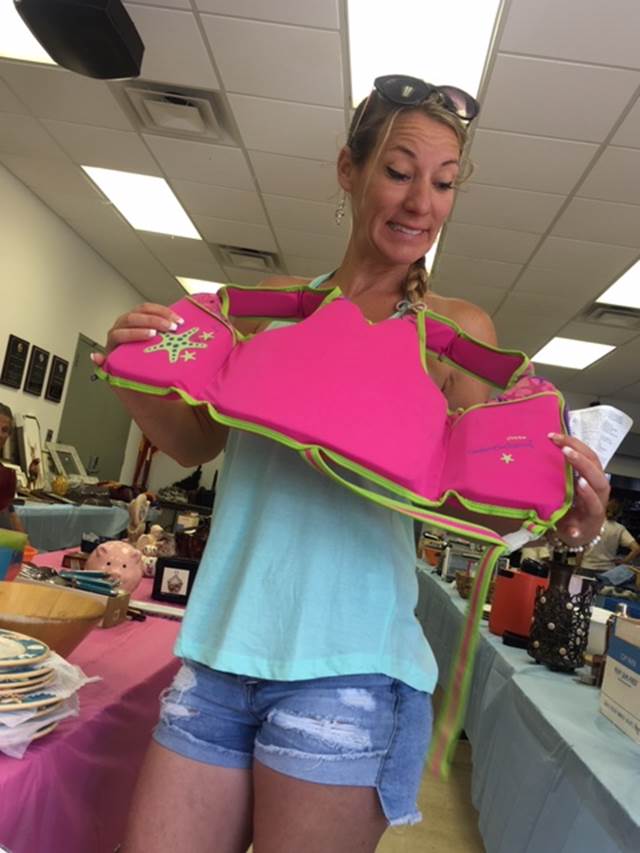 not my size???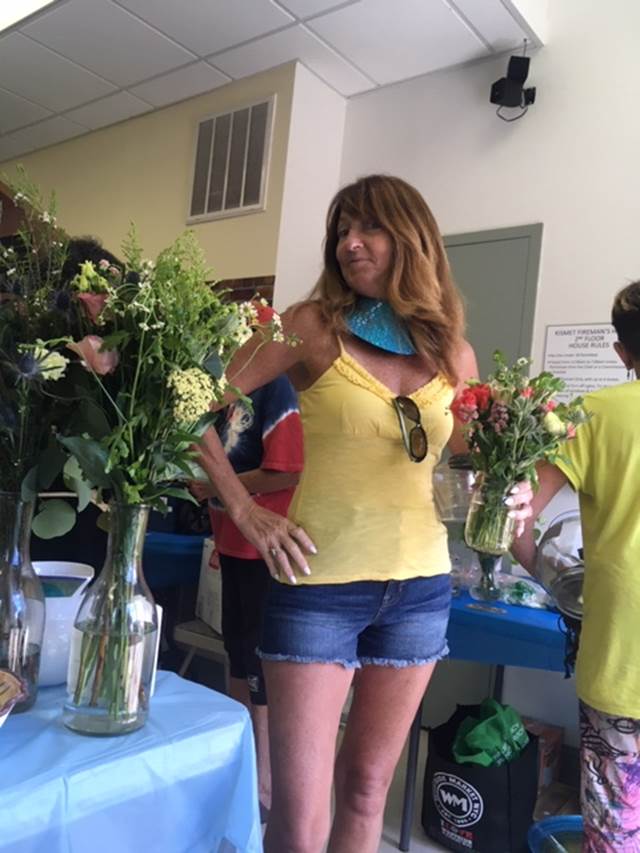 what am I offered for this beauty
 SHOPPING IS GREAT FUN -JUST LOOK AT THESE FACES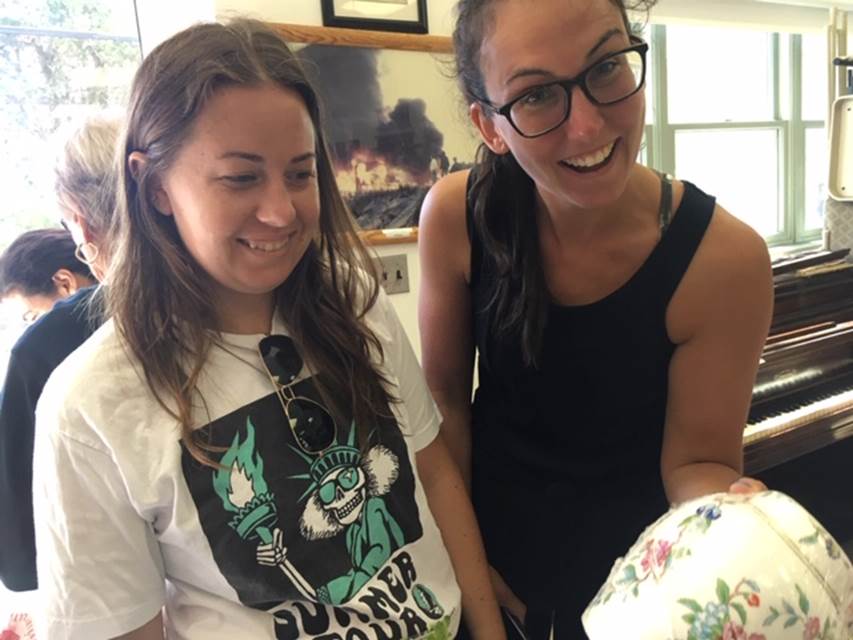 The Dipsy Doodles go Shopping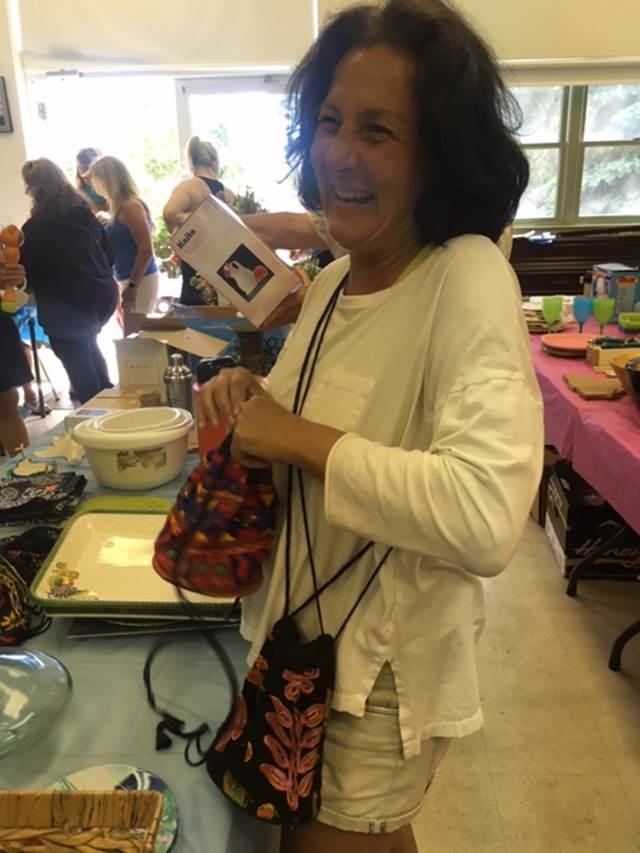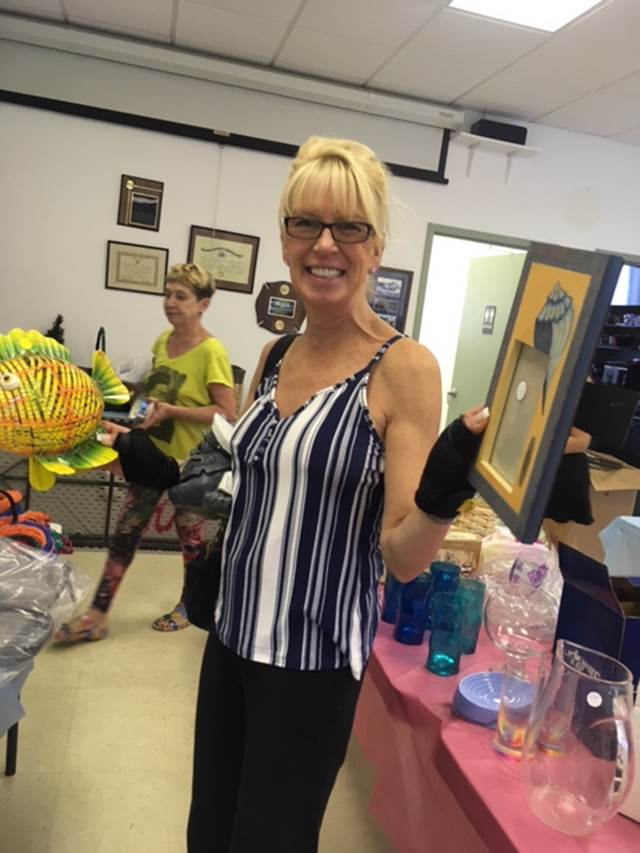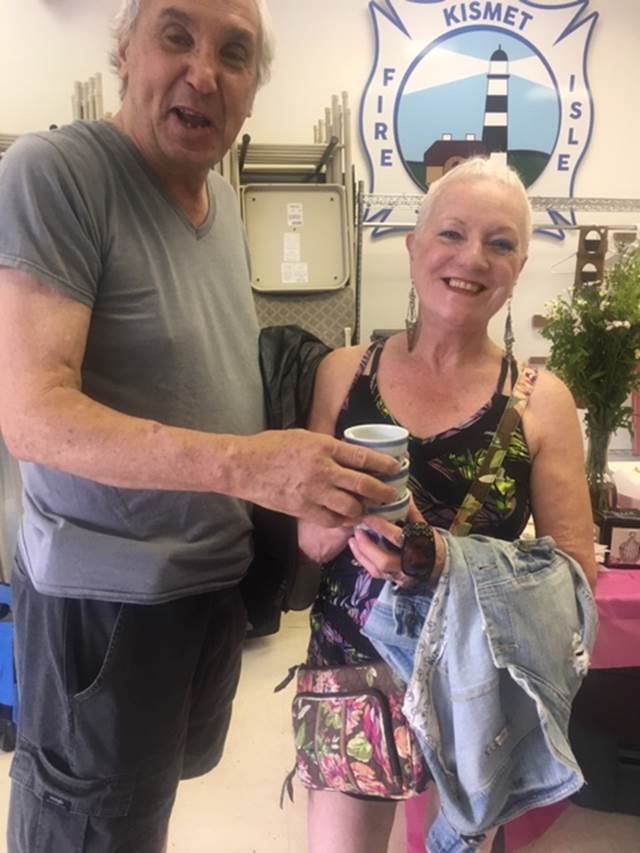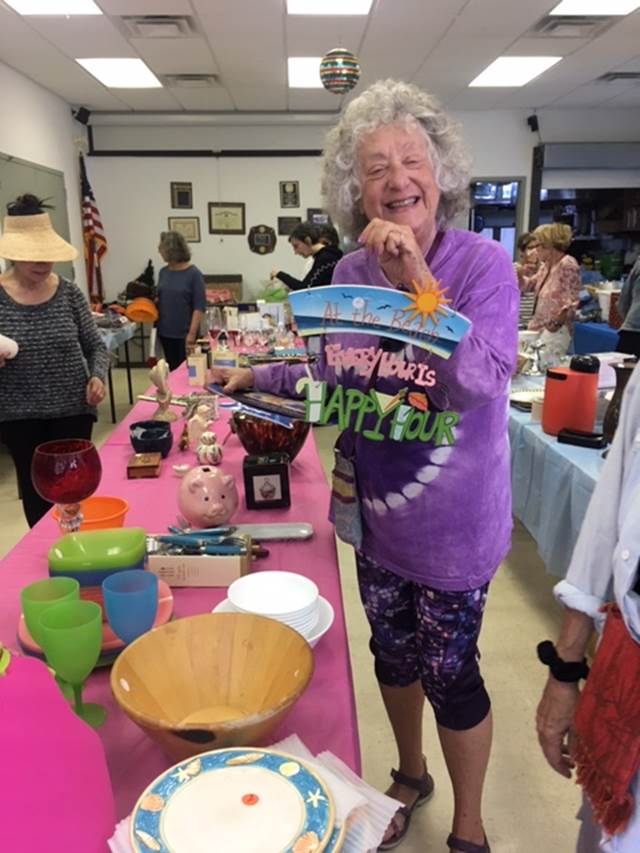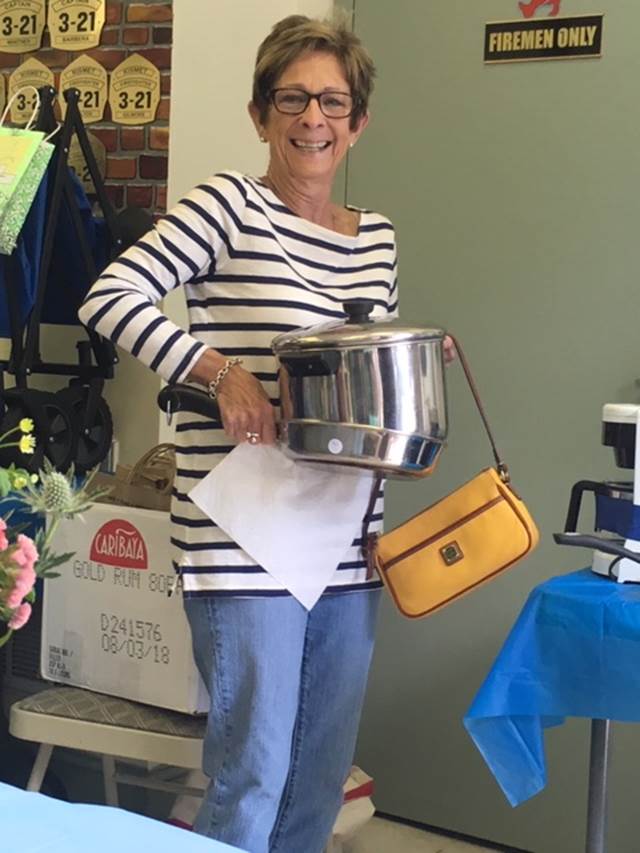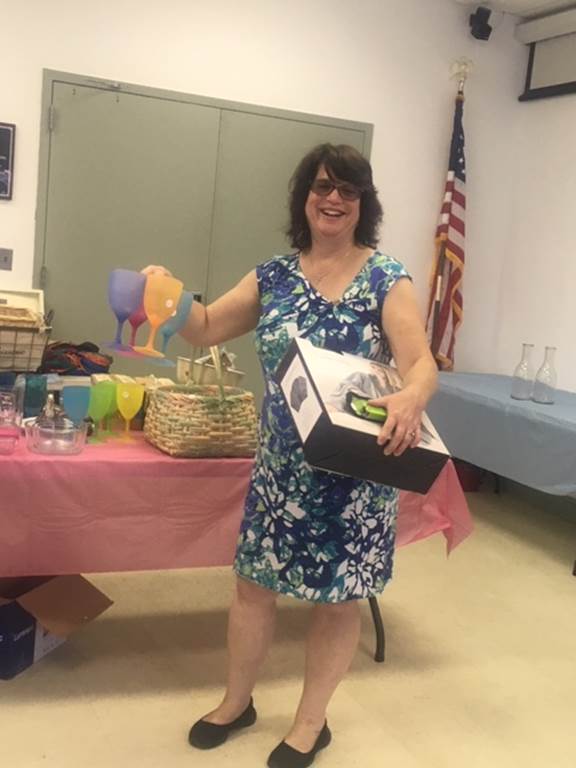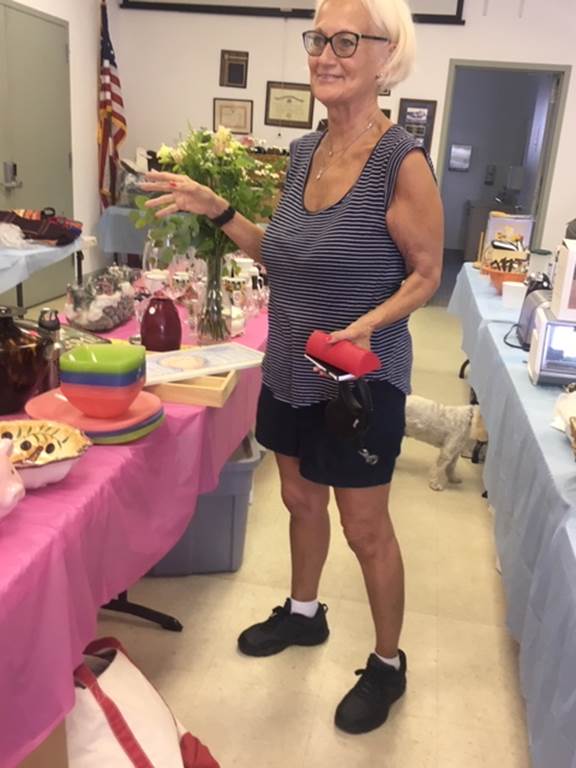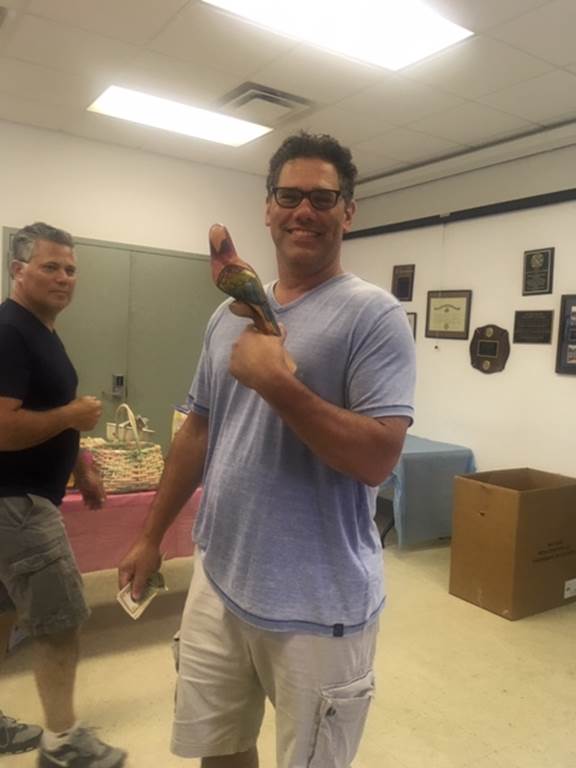 Note the look on his face - only $1
BUT SOME TAKE IT SERIOUSLY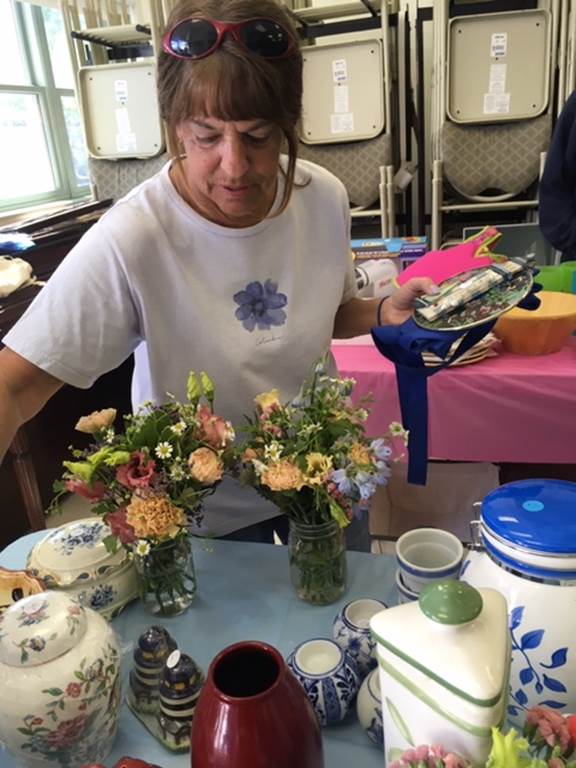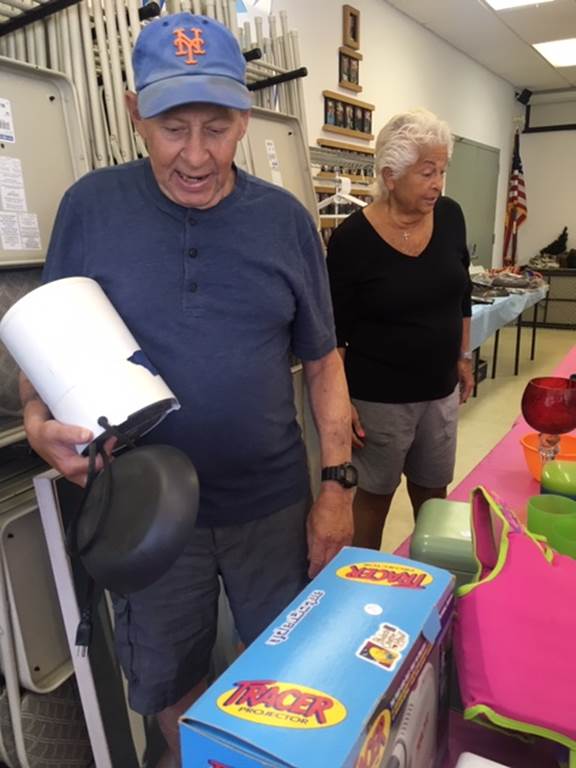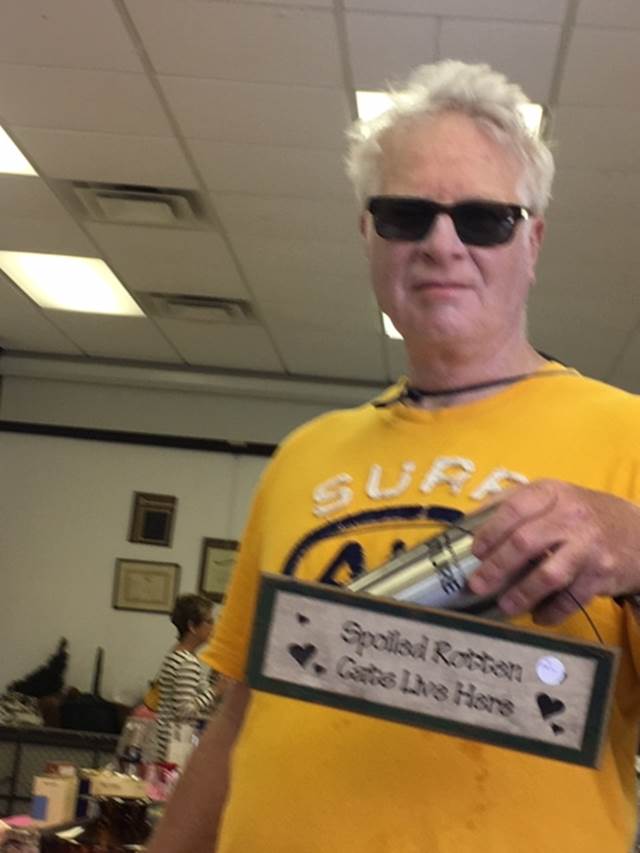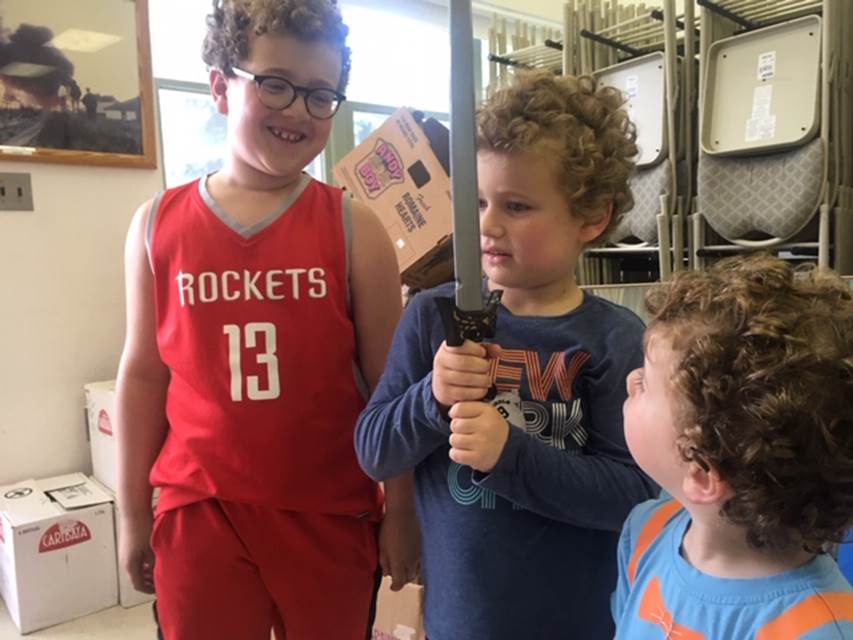 Treasures for kids, too - look Ex Calibur! 
for couples its different: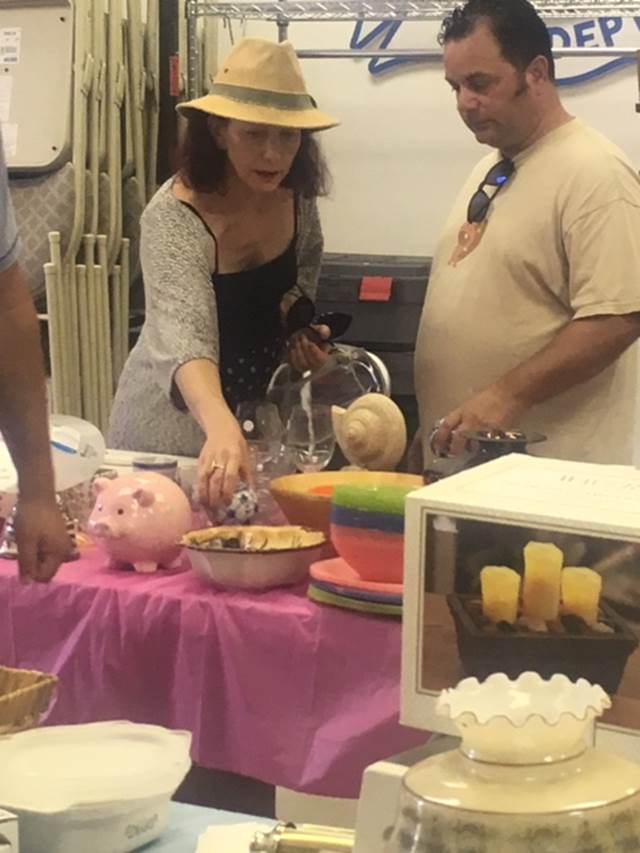 Oh! Look at that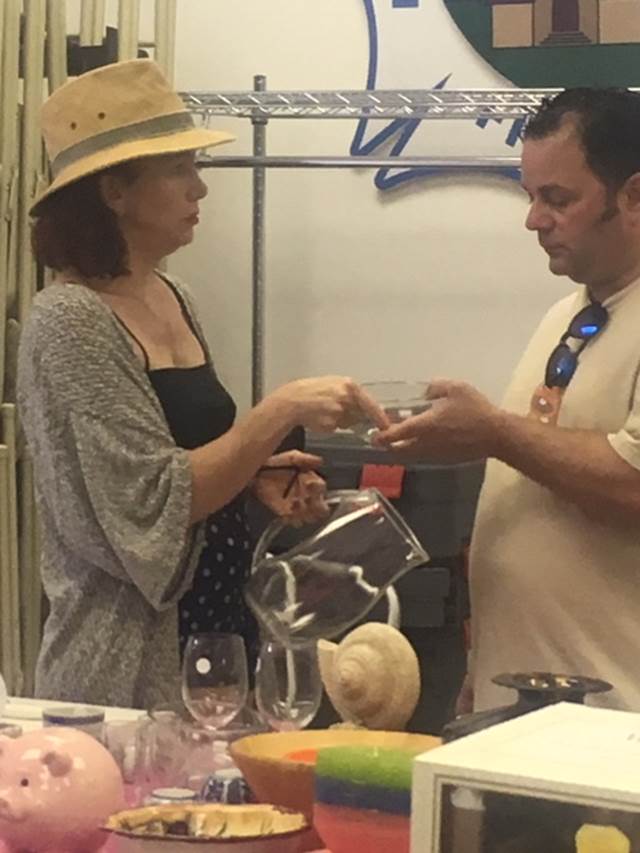 What do we need it for?
Well if you really want it.......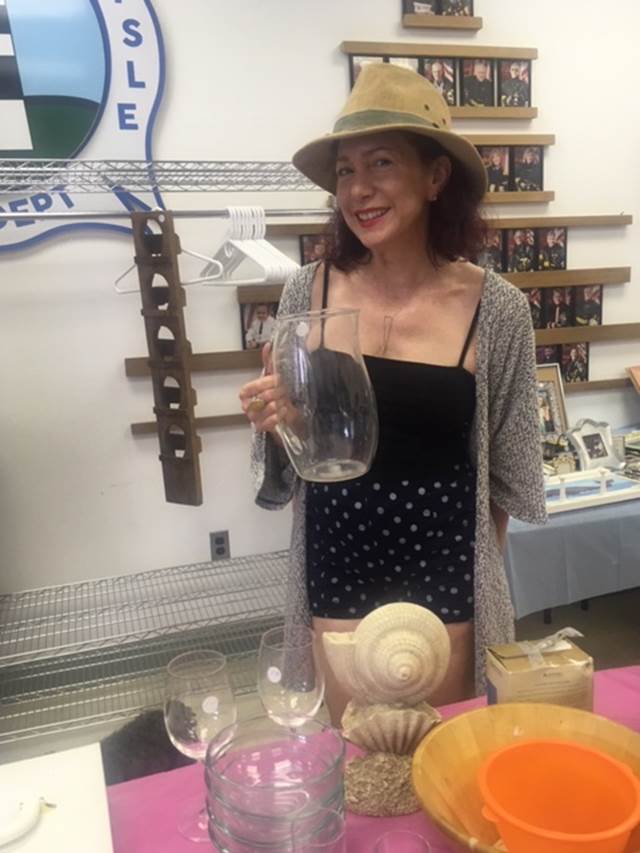 I Do!  SOLD (yes dear)
and Dont forget the books!!!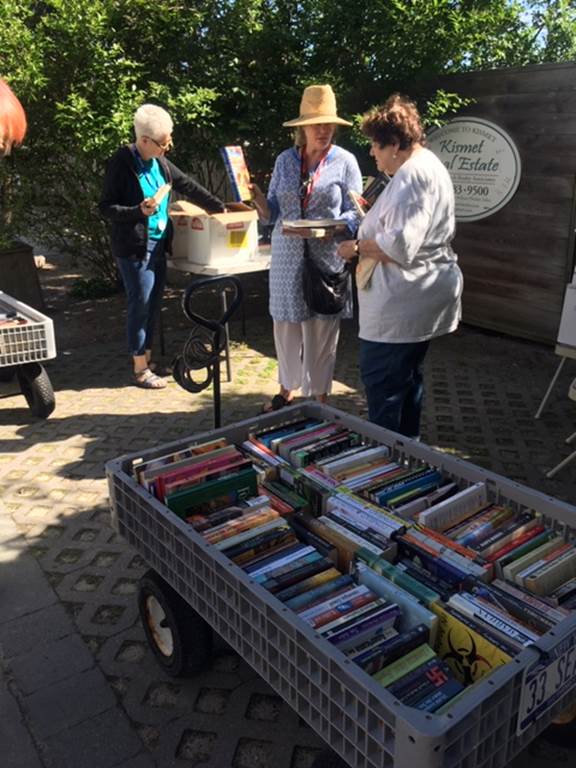 Barbara and Cindy Lou confer
the inn's chef...........looking for inspiration???
Ken buying up all the cook books... he could write one already!!!
SIGNING UP FOR THE AUCTION: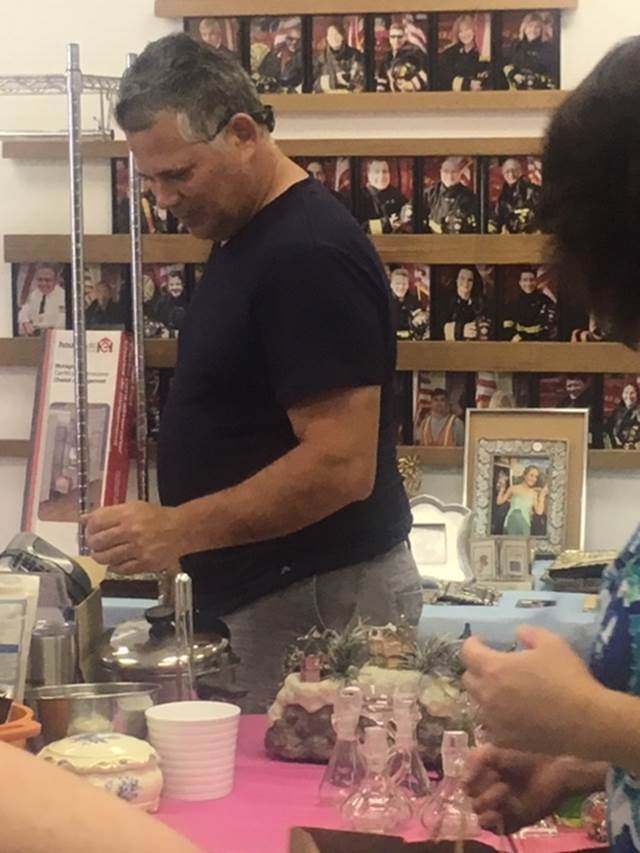 Maybe I'l lwin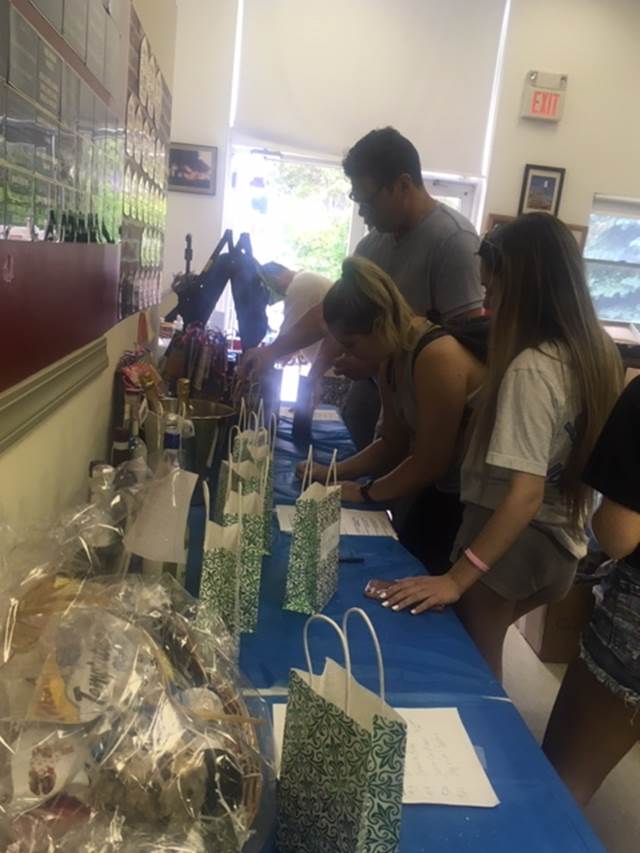 Maybe They'll win..........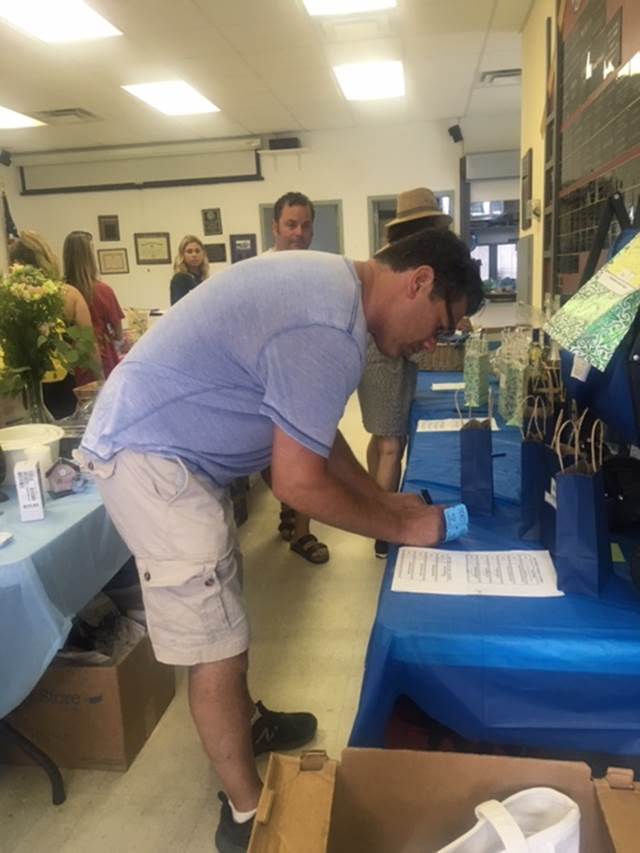 this lovely wandered in and was chosen as ticket picker!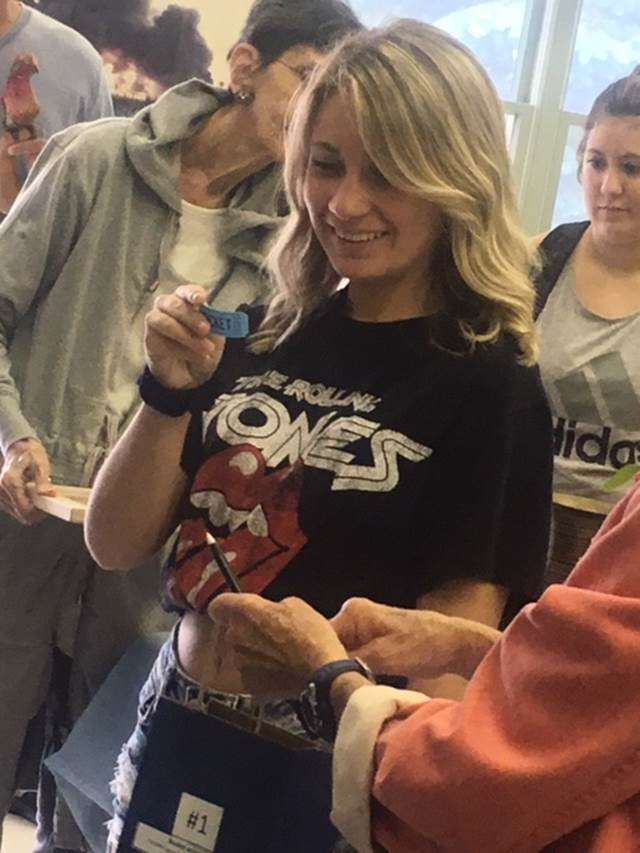 Wine Basket - Margaret (W Lighthouse)
Out - Visitors
Wine Basket Bob Jaffee (Fair Harbor)
Inn - Bradlee
Market - Tina Grace
Champaign - Arya Nyburg
Wagon - Tina Grace
Beach & Vine - Frank (Chef from W. Lighthouse)
White Cap - Cathy (family long-time renters)
Pizza - Bradlee
Bourbon - Peter ?
Lottery Wreath - Alice Nyburg
The Winners:
 
Tina got the wagon she really wanted  congrats!!!    
there will be a raffle on an adult bicycle at the Juky 4th parade  July 7