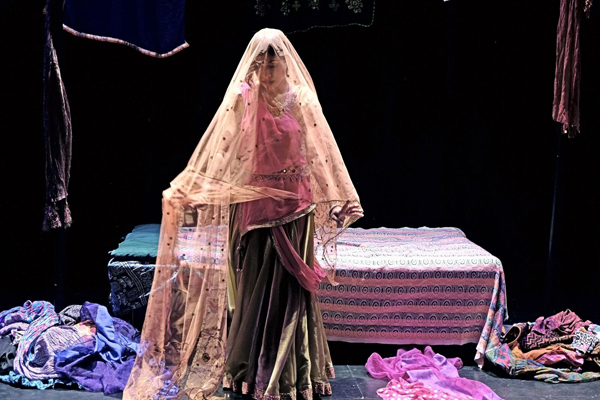 Dipti Mehta     photo credit  Alex_Waterhouse-Hayward
                       by Julia Polinsky
Dipti Mehta's excellent performance, which incorporates dance, storytelling, and vivid characterizations, will tug at your heart

Dipti Mehta's vibrant solo show, Honour: Confessions of a Mumbai Courtesan, combines the liveliness of Bollywood and the mythic grandeur of the Mahabharata.  Director Mark Cirnigliaro makes the most of Mehta's excellent performance, which incorporates dance, storytelling, and vivid characterizations. Antje Ellerman's spare set could have used better lighting; often, the performer was hard to see. Monica Kapoor's gorgeous choreography suits Chetan Davadra's evocative music.
Honour  tells the sad story of a young girl coming of age, trapped in an abhorrent fate. In Dipti Mehta's play, that young girl lives in a whorehouse in Mumbai, trapped into sex work by her mother, who herself was sold into the brothel by her own parents.
16-year-old Rani, though still a virgin, has been trained all her life to become a prostitute. She wants a non-brothel life, as a teacher or a doctor; her mother, Chameli, expects that her daughter will be a prostitute, and nothing else. Cultural expectations are what they are, and Mehta makes clear that Rani's social status is so low that she can never marry. Everyone in the show, from pimp to priest, takes it as a given that Rani will be a prostitute like her mother; she has no choice.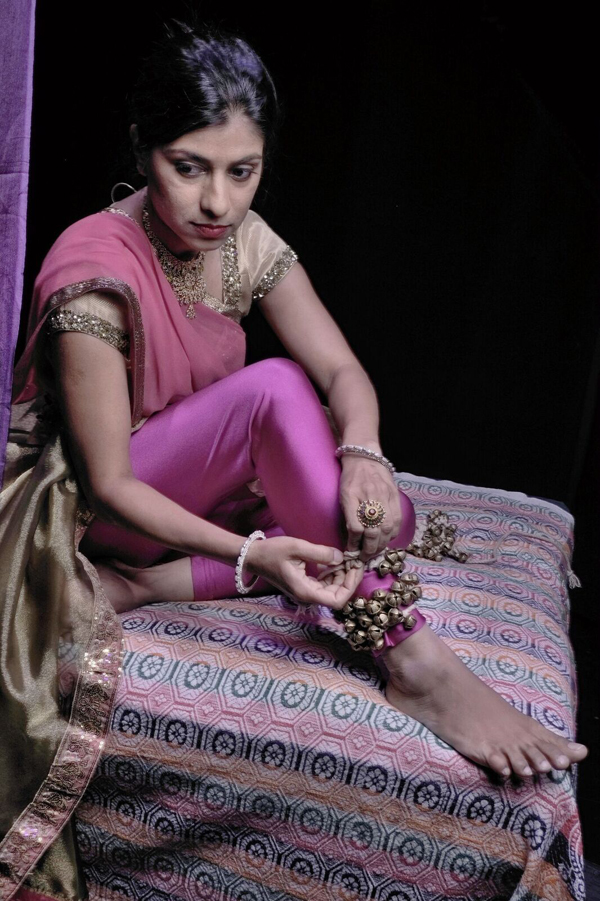 Much of the show centers around the sale of Rani's "honour" – her virginity -- and the different ways differing characters look at it. At 16, it's time for Rani to put away childish dreams, and start to practice her profession. As the show unfolds, there are, alas, no surprises; Rani ends up living the life other people intend for her, and in a brief epilogue, her older and more cynical self speaks directly and feelingly to the audience.
Honour: Confessions of a Mumbai Courtesan requires a great deal of audience attention, as Mehta morphs from character to character – her verbal tics and tricks can be difficult to interpret, at first. As the ear warms to her voice, it becomes easier to understand what's being said, which is often in Hindi (a small glossary appears in the program). And sometimes being said by a character whose vocal and physical mannerisms are so broad that it requires a lot of work from the audience to understand what Meena, or Shyam, or Pandit Rama says, even in English. It's worth the work, though. Rani's story tugs at our hearts, thanks to Mehta's splendid performance.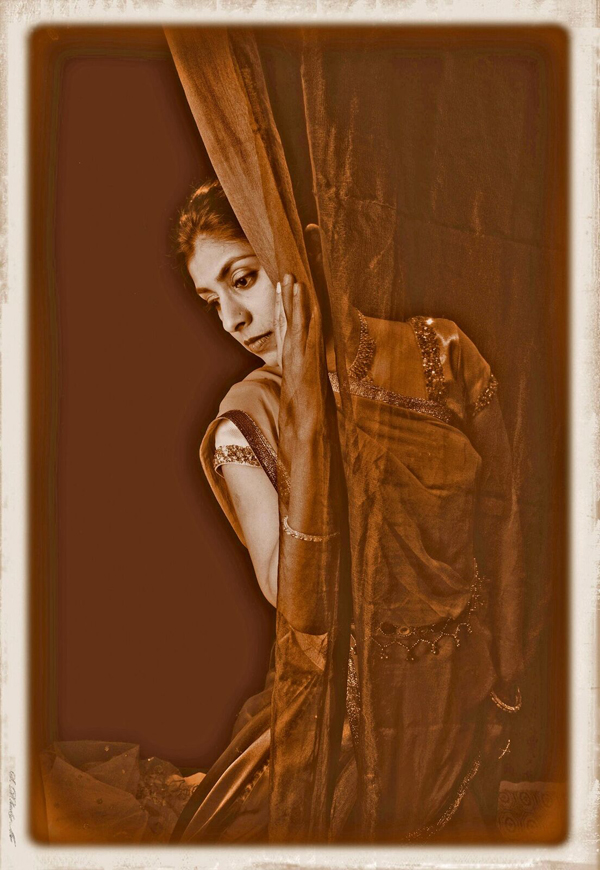 As the solo artist, in all the play's conversations, Mehta does a terrific job of switching from character to character. In particular, she is astonishing when she embodies the fight between the eunuch, Meena, and the teenage pimp, changing lightning fast between one body language, one posture, one behavior, one voice, and BAM! To the other. You'd swear there were two people on the stage, even though you can see only one Dipti Mehta.
Mehta intentionally wields theater as a weapon in the social justice wars, and Honour: Confessions of a Mumbai Courtesan is as much a polemic as an entertainment. The show has made several appearances in festivals and at theaters around the country, and will likely make more; Mehta created Honour to raise awareness, give sex workers a voice, and break down social stigmas surrounding them. That work will be necessary for a long time to come.
Honour: Confessions of a Mumbai Courtesan
Written and perfomed by Dipti Mehta
Baruch Performing Arts Center
55 Lexington Avenue, New York, NY
Info: http://www.baruch.cuny.edu/bpac/events/2017-18-season.html.
February 8-10, 2018