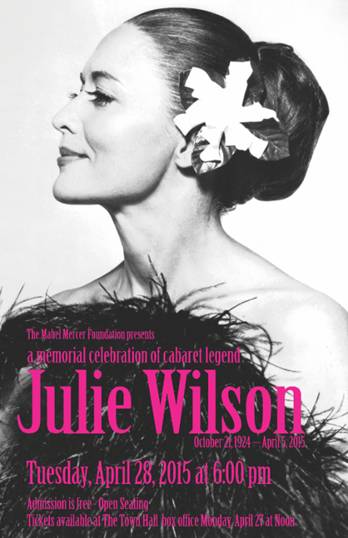 by Linda Amiel Burns Julie Wilson
On April 28, 2015 The Mabel Mercer Foundation, headed by KT Sullivan, presented a warm tribute to the much-loved cabaret legend Julie Wilson who died at age 90 on April 5th. Wilson' career spanned eight decades from films, TV, recordings, theater and dazzled audiences in nightclubs and cabarets.
The Town Hall was packed to the rafters with friends and fans of the adored Julie Wilson who, when she could no longer perform, supported other singers by appearing at their shows. KT asked those in the audience to rise if Julie had ever come to their performance and half the audience stood up.
A huge photo of Julie in profile with her signature gardenia was hung on the stage along with a red boa on the piano. Mark Hummel, one of her longtime accompanists, opened with an overture of many of Julie's favorite songs and the show consisted of songs that she loved and/or was known for.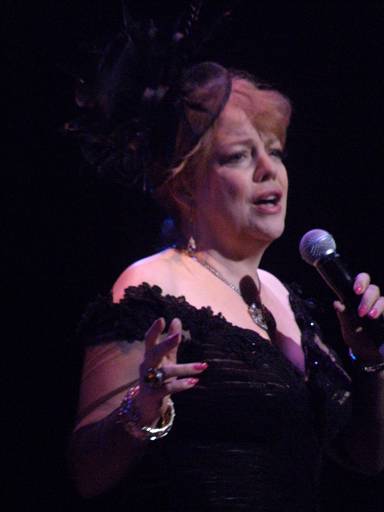 KT Sullivan photos by Maryann Lopinto
KT performed a sassy "Most Gentlemen Don't Like Love" that was Julie's opening number at The Russian Tea Room. The remarkable Marilyn Maye sang a moving medley of "All The Things You Are", "I'm Glad There Is You" and "There Will Never Be Another You" with some lyrics that she wrote.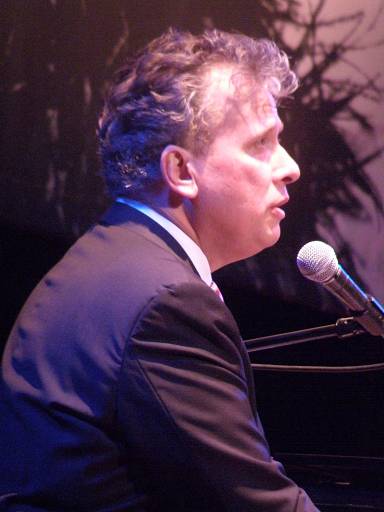 Billy Stritch
Billy Stritch sang "Rain Sometimes" – a song that Julie loved and expressed the ups and downs of life.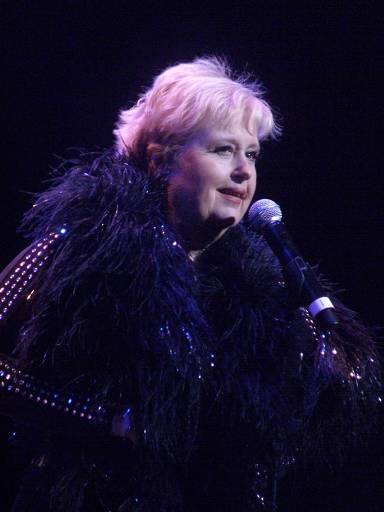 Sally Mayes
Sally Mayes gave a lesson on handling a boa that Julie had shown her and belted out a sexy "Hard Hearted Hannah, T. Oliver Reid sang "But Beautiful" and Christine Andreas "Bill" from Showboat.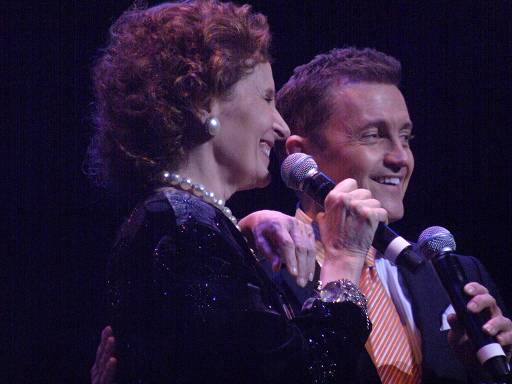 Andrea Mracovicci and Jeff Harnar
Jeff Harnar & Andrea Marcovicci performed Cole Porter's "Let's Do It", Karen Akers the dramatic "Surabaya Johnny" and Karen Mason "Don't Ask A Lady," a provocative song about aging.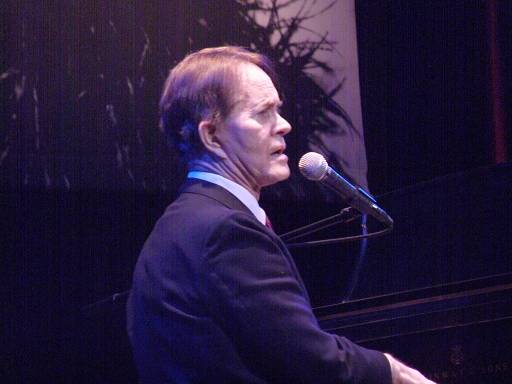 Steve Ross
Steve Ross met Julie 43 years ago in summer stock at a Gershwin show and performed a tender "How Do You Say Auf Wiedersehen?" Carol Woods closed with the appropriate anthem "Here's to Life."
Deborah Grace Winer, the Artistic Director of the 92nd St Y, wrote a book on The Ladies of Cabaretand spent a lot of time interviewing Julie. Her reflections of this enduring "Pioneer woman" fromOmaha, Nebraska were heartfelt.

Sidney Myer
Sidney Myer of Don't Tell Mama fame spoke lovingly about Julie and told a funny story about the time he interviewed her for Cabaret Beat. Madonna came to her show at Rainbow and Stars and told Julie that she was "very good." When asked when her next gig was, Julie said she had no future bookings, and Madonna quipped, "Well, that's show biz!"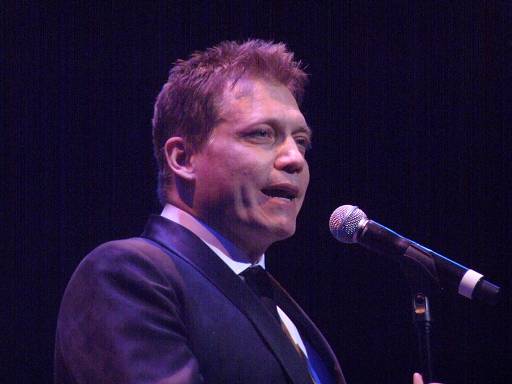 Julie's son, actor, Holt McCallany, was the highlight of the Tribute evening. He spoke about the things he learned from his devoted mother such as persistence and artistic excellence. He was as proud of her as she was of him. He then performed a terrific rendition of "It's Only a Paper Moon" and it was evident that the "apple didn't fall far from the tree."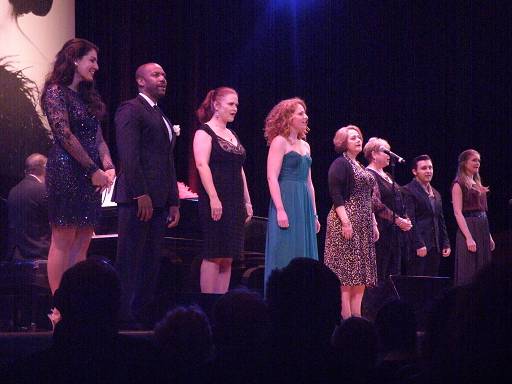 Winners of the Julie Wilson Award presented each year at The Cabaret Convention came on stage for the finale: Shana Farr, Nicolas King, Sue Matsuki, Jeanne MacDonald, Marissa Mulder, Julie Reyburn and Jennifer Sheehan. They closed with "I'll Be Seeing You" as the audience joined in to remember of one of the most beloved members of the cabaret community who touch so many lives for so many years.