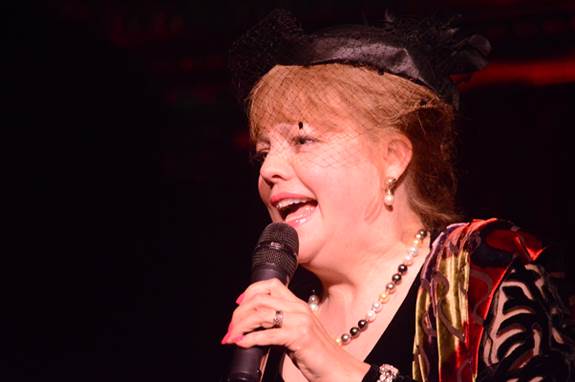 by Linda Amiel Burns
                                                     photos by Maryann Lopinto
On Sunday evening, September 27, 2015, the Cutting Room was packed with fans of the legendary pianist, composer and arranger Cy Walter, to celebrate his Centennial and CD released by Harbinger Records that has been in the planning for many years. This joyous event was lovingly produced and hosted by his son, Mark Walter, who gathered together many of the finest musicians and singers around today. The musical director was the superb Tedd Firth with Tom Hubbard on bass and Peter Grant on drums.
The show opened with Tedd playing one of Cy's compositions, "Music for Twilight," and that was just the beginning as the audience experienced the genius of the man being honored. Cy Walter, born in 1915 and passed away from Cancer way too young in 1968, was a multi-faceted musician, and several names were given to describe his talent, the "Art Tatum of Park Avenue," "the darling of NY supper clubs", and the "Dean of Cocktail Pianists." He was Mabel Mercer's first accompanist when she performed in America, played at The Drake Hotel for many years and it was said that, "his creative style was unique, largely defied stereotyped definition, and set it's own standard."
The notable cast included singers Doug Bowles, Barbara Fasano, Jeff Harnar, Marissa Mulder, Karen Oberlin, Jennifer Sheehan, KT Sullivan, and Stacy Sullivan. Singer/Pianists: Eric Comstock, Peter Mintun, Steve Ross and Ronny Whyte. Pianists: Jed Distler, Alex Hassan, and Jenny Lin. Dancers: Lou Brockman and Heather Gehring. The Program of songs was very extensive, demonstrating Cy's versatility as he collaborated with many lyricists and often wrote his own lyrics. One of his lyricists, Chilton Ryan, was in the audience, and came on stage to share some of his memories of working with the master, who was "well into his remarkable career, already a legend in NY's elite music and society circles" when they met in the 50's.
There were so many highlights in this special evening of song, and here are just a few: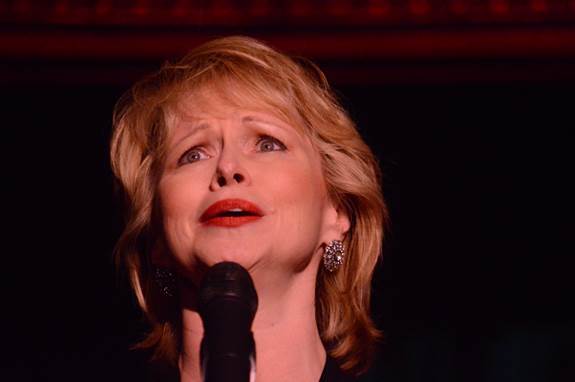 Karen Oberlin scored with "My Heart Says Yes" (lyrics & music by Cy Walter & Alice Michel)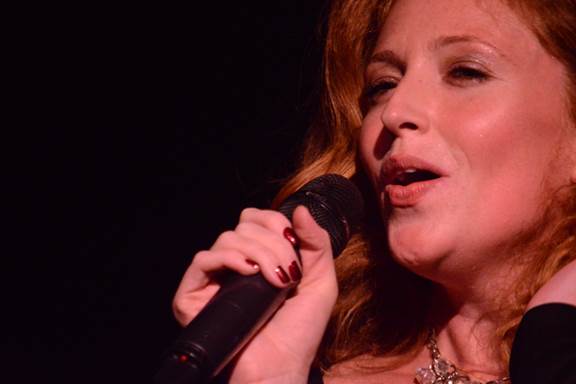 Marissa Mulder sang a fine rendition of "Close Your Eyes" (music & lyrics by Cy Walter & Richard Kollmar).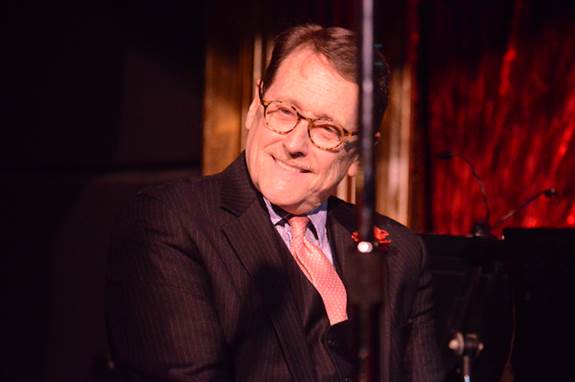 Peter Mintun is a top-notch pianist, and played Fields & Kern's "The Waltz in Springtime" and then the "Prince of Cabaret".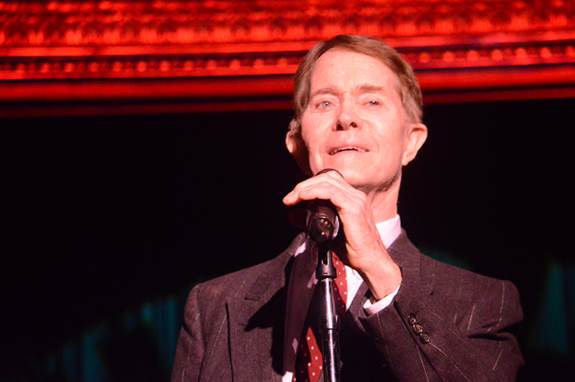 Steve Ross joined him on the second piano for Cy's arrangement of Cole Porter's "You Do Something To Me,"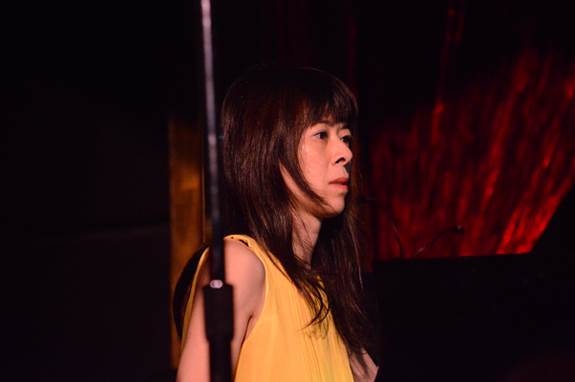 and then the fine pianist Jenny Linn soloed on "Tea for Two."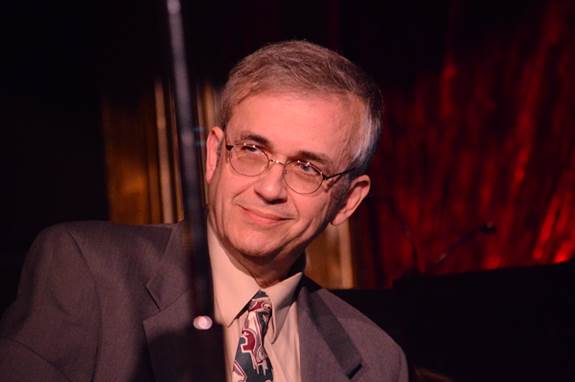 The talented Alex Hassan, who calls himself a "Walterophile for as long as he can remember," played a great arrangement of "Body & Soul,"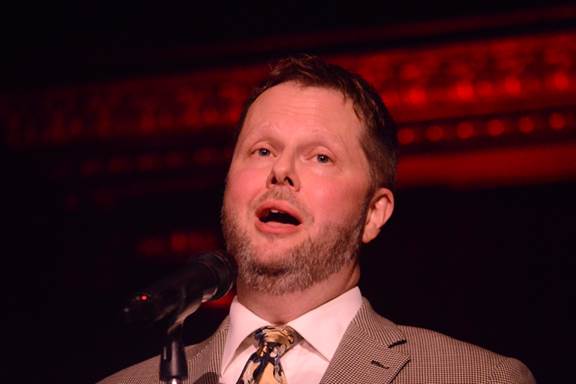 and then accompanied the terrific tenor Doug Bowles on "I'll Never Tire of You" (Walter, Dobson & Kollmar).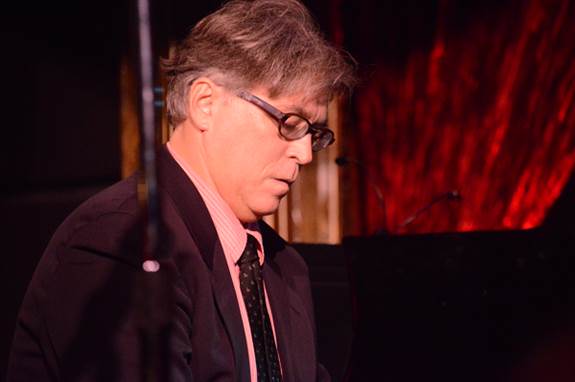 Jed Distler and Tedd Firth, two piano masters, played Rodgers & Hart's "Lover."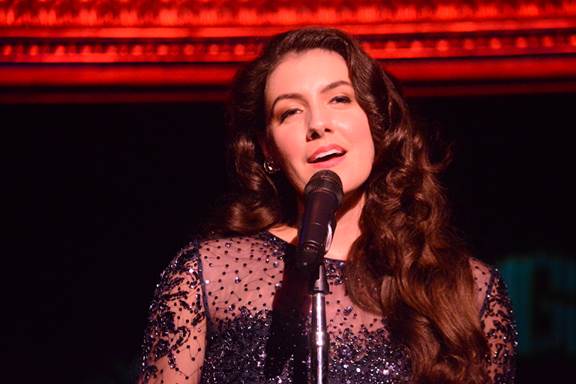 Act Two opened up with the glorious voice of Jennifer Sheehan singing "See a Ring Around the Moon (Walter & Ryan)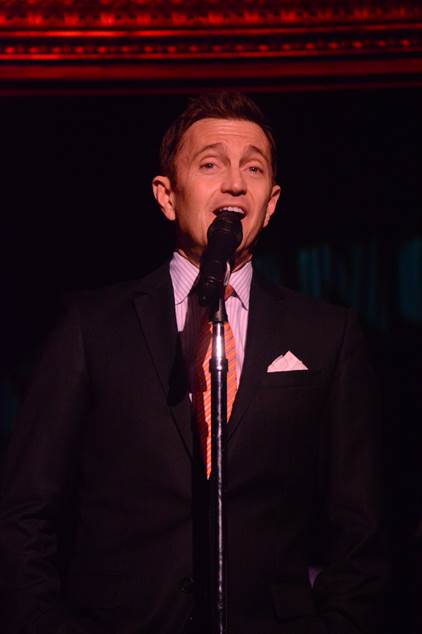 followed by the wonderful Jeff Harnar singing "Each Time I See You"
and Marissa Mulder then sang a fine rendition of Walter's "Nocturne."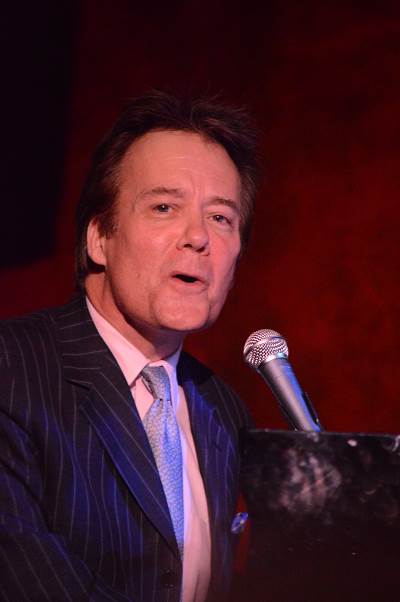 The versatile Eric Comstock played and sang "I'm in Love with Everything"
and then dueted with his beautiful wife Barbara Fasano singing "Since I Met You." Ronny Whyte is always sensational and he sang and played Walter's "This Is Love."

The crowd enjoyed KT Sullivan's amusing take on "Venice Has Water in the Streets" (Walter & Ryan),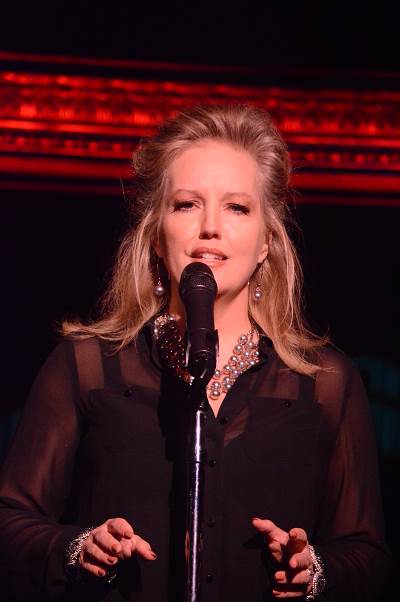 followed by her equally beautiful and talented sister, Stacy Sullivan, singing "This Time, Next Year" (lyrics by Andrew Rosenthal).
The surprise of the evening was when nine musicians joined the trio to become the 12-piece "Cy Walter Celebratory Orchestra" and the talented cast members were then accompanied by this amazing "Big Band." Cy's most famous song was well sung by Marissa Mulder, "Some Fine Day," and Jennifer Sheehan then wowed the audience with the Hammerstein/Kern standard, "All The Things You Are." As a final treat, Heather Gehring and Lou Brockman came on stage to dance to "The Astaire" as Steve Ross sang this tribute song.
The show ended with Stacy Sullivan wrapping up this lovely evening with "It's Time to Say Goodnight" (Cy Walter & Maurice Rose) and the entire cast came on stage to take their bows. This has certainly been a labor of love for Mark Walter as he paid tribute and honored his legendary father, making sure that his legacy continues. Mark graciously thanked everyone involved in making this dream come true as this special evening brought his father's work and music to life.
Visit: www.cywalter.com for more info and to purchase the CD.
The Cy Walter Foundation. 
To Contact Mark Walter: markwalter@cywalter.com