They Came, They were Seen, They conquered! as the bawdiest of the Grove revisited Kismet for the third time.
                           By Jeannie
"I Love this event" Paulie smiled, watching the courtyard fill up, as he obsequiously kept delivering drinks to them.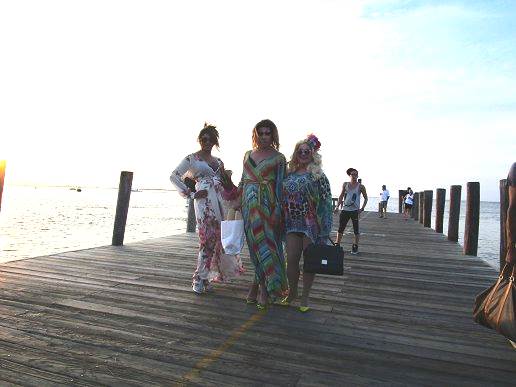 They arrived by special Water taxi from the Grove, visiting royalty;
Logan Hardcore winner of this year's prestigious title "Homecoming Queen", all former Miss Fire Island contest winners, Entertainer of the Year, Miss Cherry Grove among their cumulative titles. Royalty indeed!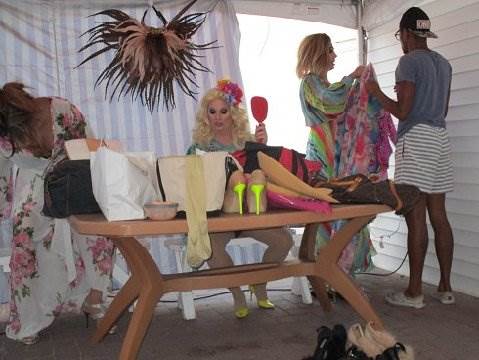 They start off the water taxi, dash through the early audience to their "backstage" tent where they transform themselves from the street to stage versions of drag queens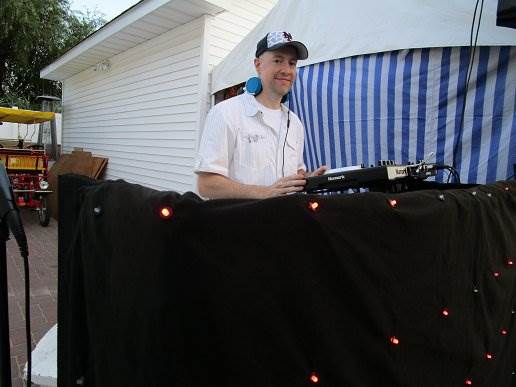 Kismet's own DJ Brian " the most scared straight man in Kismet'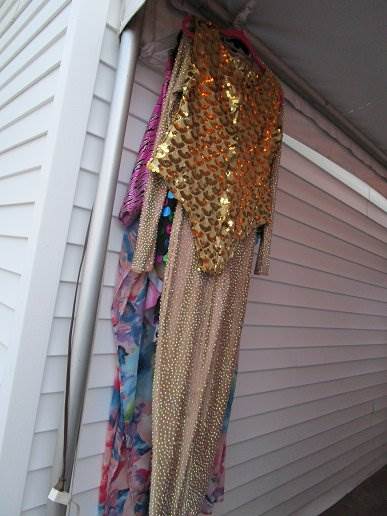 Make shift hanger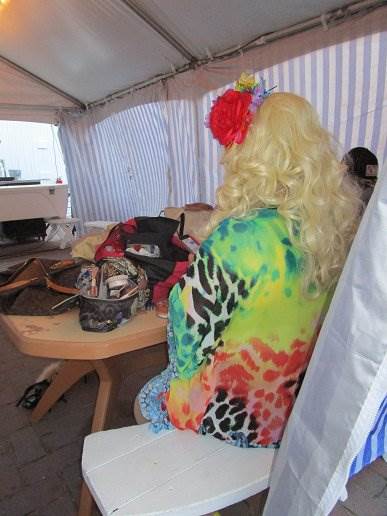 Ariel sets up the complicated make up ritual
s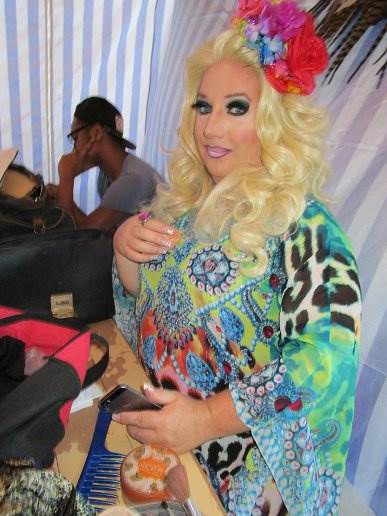 Any questions?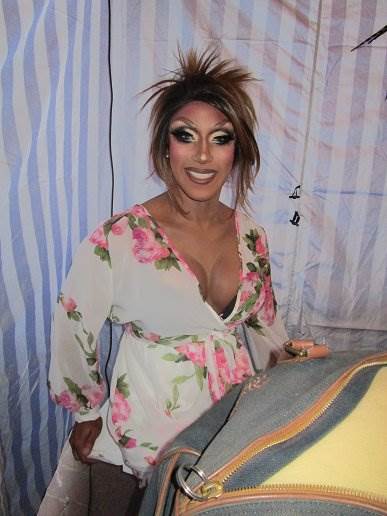 Brenda Dharling getting ready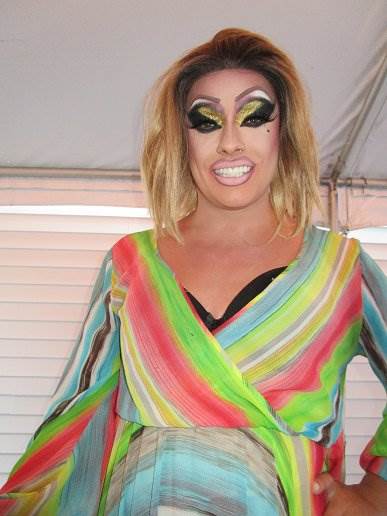 Our "star" Logan Hardcore at home anywhere – even in a tent.
The audience was mostly new which worked well because because the material was mostly not.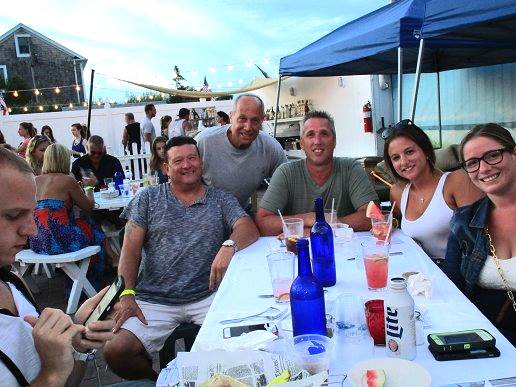 Jay Smith and friends getting in the pre-show mood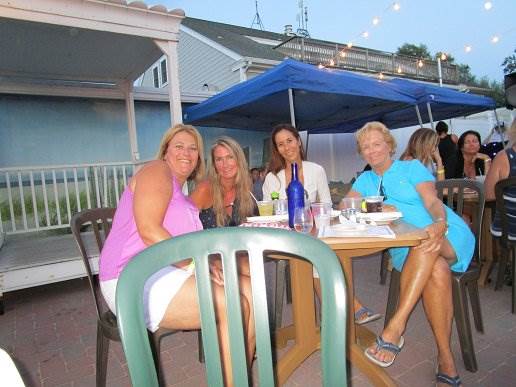 So are they!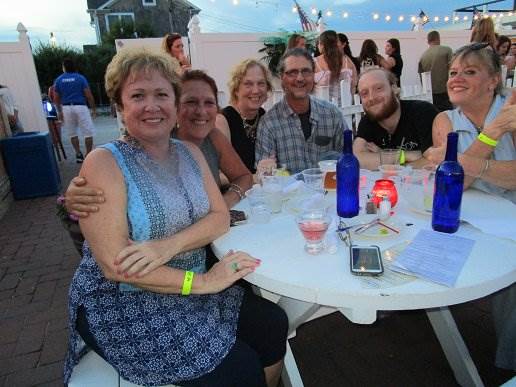 Lorrie & Ken, family and friends in special Kismet appearance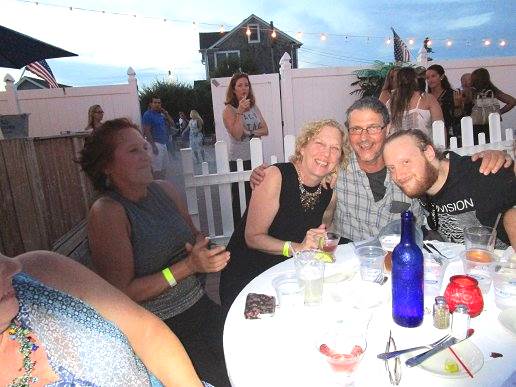 First time at show – really psyched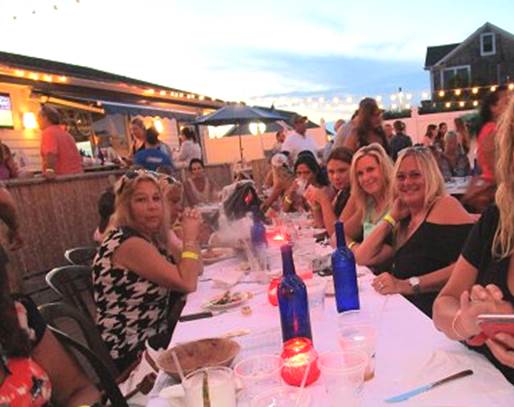 Ladies night out! Their preferred target is tables of women whom they insult (clothes, etc) in a way they even know they are getting ridiculed.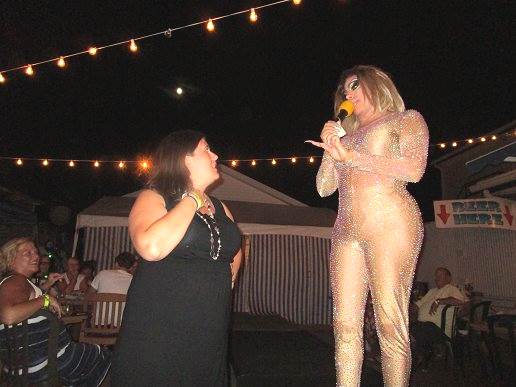 Logan and a crowd "victim". She's the Don Rickles of Grove – merrily insulting the costumers who love it.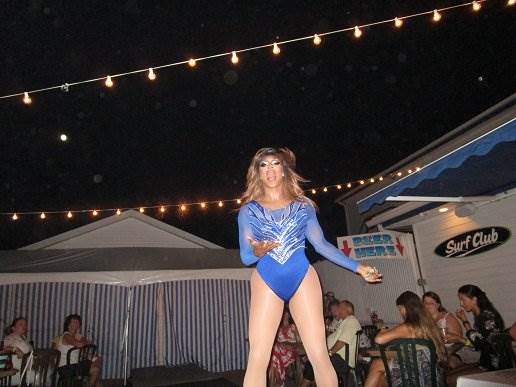 Brenda Dharling – outstanding terpsichorean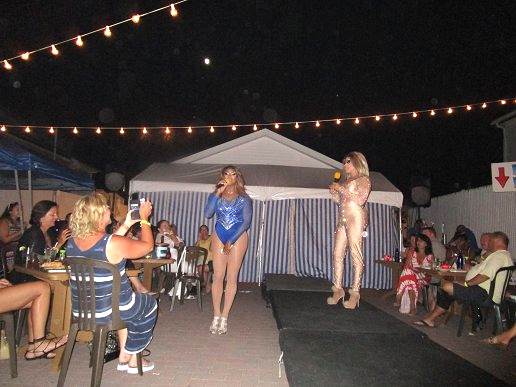 The 2 Divas interact with the audience. Brenda Dharling was more dancer than sass – their outfits like their skin in contrast.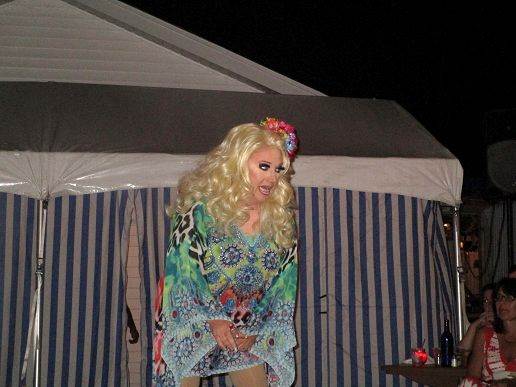 Ariel, a Grove favorite for 26 years,  "singing" to the crowd, looking angelic while delivering the most shocking of lyrics.
Gets carried away!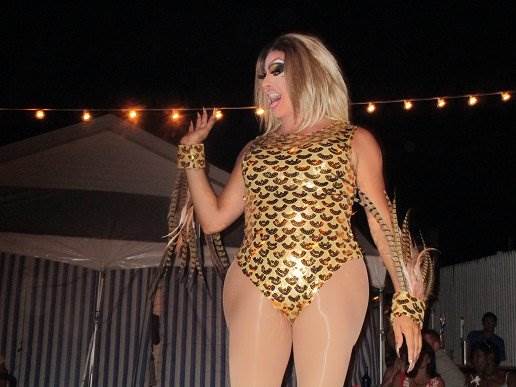 Logan in opulent costume change………
"My favorite thing" Logan demurred – sarcastically – "the hottest day of the year and I have my --- tucked up my…."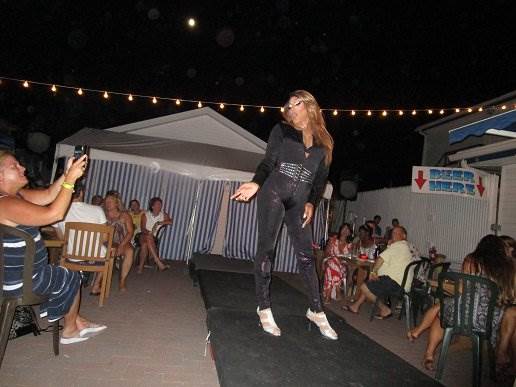 Brenda changes, too, posing obligingly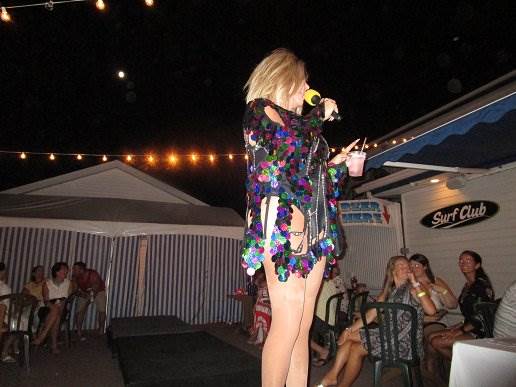 …and yet another! As she exhorts crowd for money
 "Tip Us!!! she demanded. It takes a lot to like us….$1 is for strippers …$50, $100 is for Divas" she educated the crowd.
Brazenly demanding tips at one time Logan left the stage and worked her way through the room, one table at a time, demanding tips  and came back with a fistful – I don't know if she could get away with that in the Grove where adoring fans rush the stage mostly with $1 tips – but Kismet audiences, who don't know any better, let her get away with anything.
(that's why she loves us)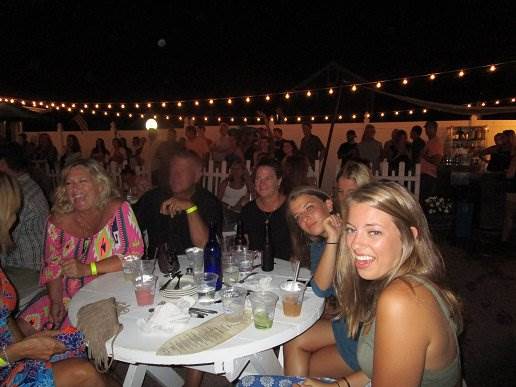 It was a blast!!!