Note from organizer Ginnie Butler:
Don't know who brought what food as it was put down to fast and I wasn't there for some of it. Some foods listed below. East Lighthouse and guests had a good showing and many people stayed well into the night socializing and playing corn hole by cell phone light!!
Assortment of delicious foods including pork tacos, mussels in white wine sauce, Thai noodles, London broil, pork loin with pineapple, shrimp cocktail, macaroni and cheese, Blueberry perogies, Egg rolls, many assorted salads, and Hawaiian, pineapple coconut sweet rolls
Entertainment was DJ Brian.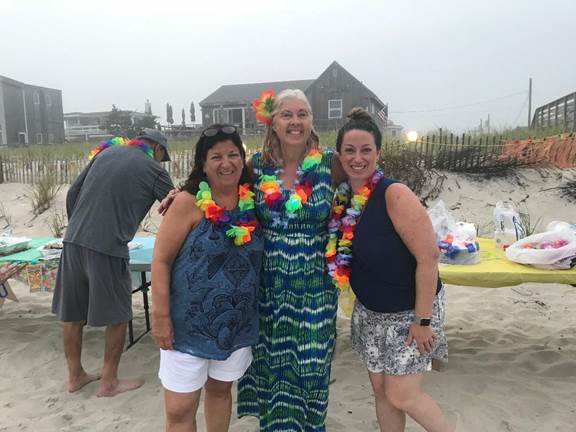 hosts: Debby Epstein -The Palace, Ginny Butler -Bark House
Genevieve Higgins - brown sugar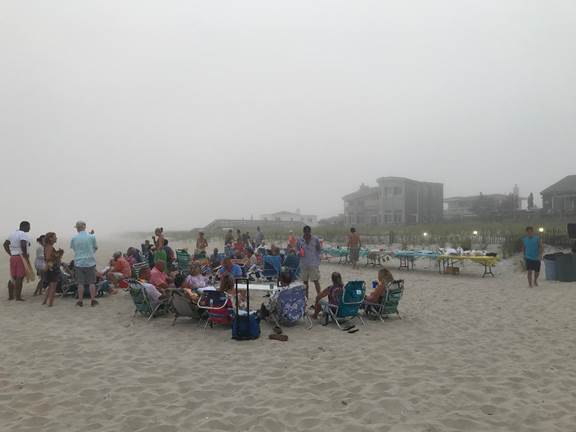 Brian Kelly supplied speaker and music
Not d j however
Many homes attended and shared
Maya enjoying her delicious meal,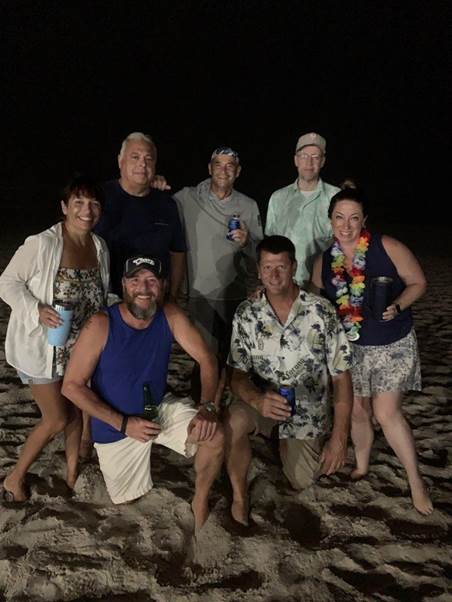 Brown Sugar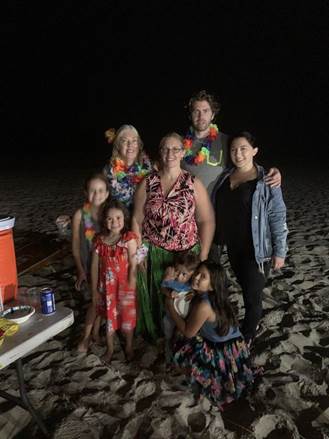 The Butler family the hostesses Debbie, Ginny and Gen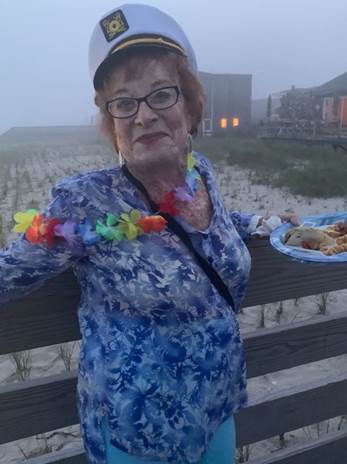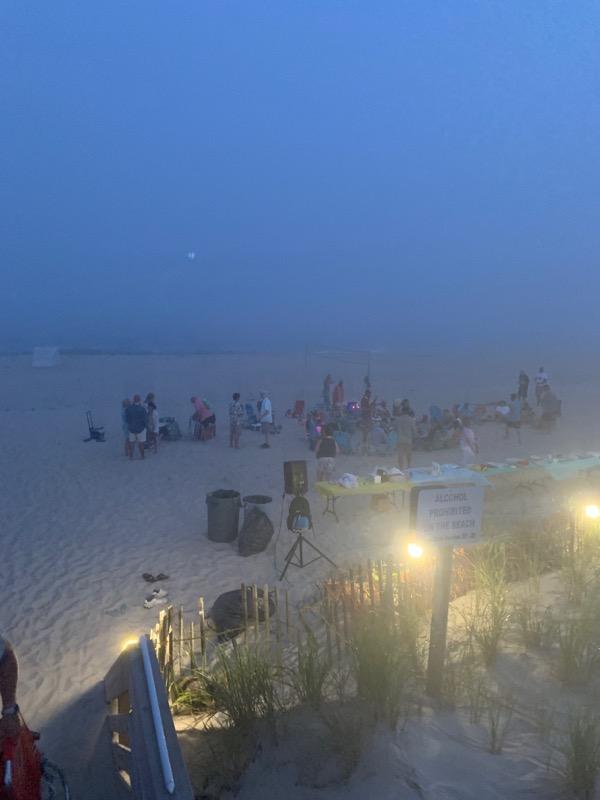 the fog and mist  and lights gave the whole event an almost poetic ambience.