Women prevail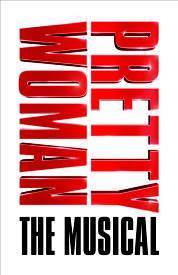 Move over, Eliza! Miss Vivian is here to herald a season in which women are liberally featured.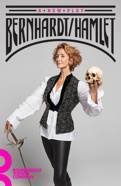 By some wonderful coincidence two major British actresses are taking over two major Shakespearean plays and transforming the male leads of both into female; The imperious Glenda Jackson is taking on King Lear, and dynamic Janet McTeer is playing Bernhardt playing Hamlet.
In the new musical Prom, the prom date this time is lesbian.
And Cher, not to be outdone by Donna, will have her own show.
The return to Broadway of treasured comedy icon Elaine May is drawing crowds to the Waverly Gallery
And Tootsie is coming back this time with a twist, I hear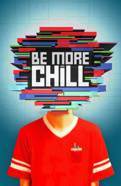 Three Off Broadway successes: Torch Song, The Ferryman and  Be More Chill have made their way to Broadway.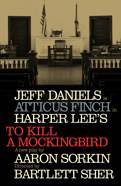 Movies continue to provide fodder for the great white way: Tootsie, Network, King Kong, To Kill a Mockingbird, Beetlejuice (now a musical)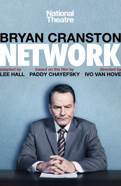 and an array of Stars out of Hollywood's firmament, notably Brian Cranston, Daniel Radcliffe, Cherry Jones, Bobby Cannavale, Jeff Daniels, Kerry Washington, Steven Pasquale, to name a few,
enough to make stargazers salivate.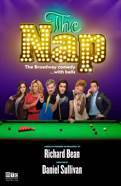 There will be New Shows joining this list, The Waverly Gallery, The Prom, The Nap, The Lifespan of a Fact and a veritable Milky Way of enticing productions:

And the beloved ape hovering over all, a category all to himself!
………………………aren't we the lucky ones!!!
Here's a start up list of coming attractions On- and Off-Broadway to whet the appetite:

Sept. 12--Collective Rage: A Play in 5 Betties (MCC/Lortel)

Sept. 20--The True (The New Group/Signature Theater)

Sept. 24--I Am Most Alive With You (Playwrights Horizons)

Sept. 25--Bernhart/Hamlet (Roundabout/American Airlines)

Sept. 27--The Nap (MTC/Friedman)

Oct. 1--Girl from the North Country (Public)

Oct. 1--What the Constitution Means to Me (NYTW)

Oct. 7--Oklahoma! (St. Ann's Warehouse)

Oct. 15--Fireflies (Atlantic Theater Company)

Oct. 16--Apologia (Roundabout/Laura Pels)

Oct. 17--Mother of the Maid (Public/Anspacher)

Oct. 18--The Lifespan of a Fact (Studio 54)

Oct. 18--Gloria: A Life (Daryl Roth)

Oct. 21--The Ferryman (Jacobs)

Oct. 22--Plot Points in Our Sexual Development (LCT/Clare Tow)

Oct. 23--India Pale Ale (MTC/City Center Stage I)

Oct. 25--The Waverly Gallery (Golden)

Oct. 25--The Niceties (MTC/Stage II)

Nov. 1--Torch Song (Second Stage/Hayes)

Nov. 4--American Son (Booth)

Nov. 7--Eve's Song (Public)

Nov. 8--King Kong (Broadway)

Nov. 11--Thom Paine (based on nothing) (Signature Theater)

Nov. 14--Wild Goose Dreams (Public/Martinson)

Nov. 15--The Prom (Longacre)

Nov. 19--The Hard Problem (LCT/Mitzi Newhouse)

Nov. 23--The Illusionists: Magic of the Holidays (Marquis)

Dec. 3--The Cher Show (Neil Simon)

Dec. 6--Network (Cort)

Dec. 13--To Kill a Mockingbird (Shubert)

Jan. 7--Blue Ridge (Atlantic Theater Company)

Jan. 22--Choir Boy (MTC/Freidman)

Jan. 24--True West (Roundabout/American Airlines)

Feb. 19--Merrily We Roll Along (Roundabout/Fiasco/Laura Pels)

Spring 2019--Ain't Too Proud: The Life and Times of the Temptations (Imperial)

March 6--Burn This (Hudson)

March 10--Be More Chill (Lyceum)

March 14--Kiss Me, Kate (Roundabout/Studio 54)

April 11--King Lear (Theater TBA)

April 23--Tootsie (Marquis)

April 24--Ink (MTC/Friedman)

May 2019--Glengarry Glen Ross

Feb. 6, 2020--West Side Story

2020--Michael Jackson Musical

Future--Dave, Death Becomes Her, Hadestown, Moulin Rouge the Musical, Mrs. Doubtfire, Mighty Real: A Fabulous Sylvester Musical, The Devil Wears Prada, Jagged Little Pill, Working Girl, Half-Time, Roman Holiday, The Wiz, Camp David, Photograph 51, An Enemy of the People, Sherlock Holmes, Singin' in the Rain, Pat Benatar Musical