a festive event on the beach, astounding in the creativity and fervor to enter, compete, eat, drink and judge.
Restaurateurs would be well advised to pay attention to some of these recipes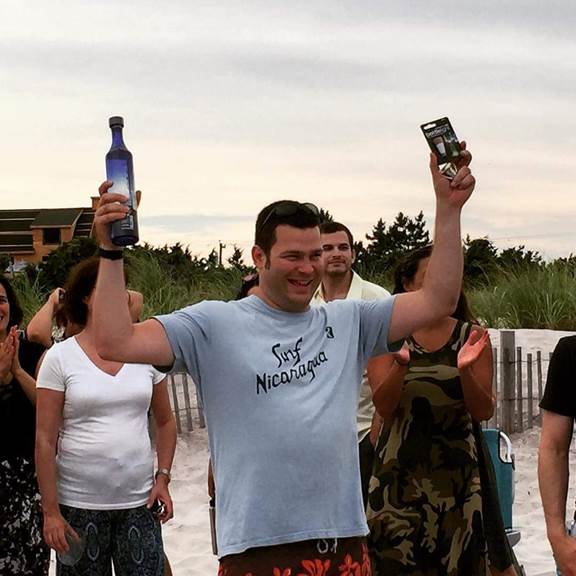 Brian Hughes holding the bottle donated by Beach and Vine.
RULES OF GUAC ENGAGEMENT:
Guacamole: The only rule is 5 avocados minimum and bring your own chips, the rest is up to you...
Margarita: No limits on the margaritas! We will have mini plastic cups for the sampling, but we always run out. Probably a good idea to bring a short stack for your entry.
John Bennzoni Tom Dunigan, Brian Hughes. John won the Pancho Villa (most revolutionary) with his "Lobstamole"; Tom Dunigan is the MC of the event from Cozy-A; Brian Hughes and the Yellow House took home the Best Guac with their "Yellowha" Guac featuring grilled pineapple. It should definitely be noted that their house won "Best Guacamole" for the third year in a row! Of course, that is unprecedented.
It was a great time with over 120 voters. I
PS the Frida Kahlo winner was a super spicy brew that would grow your eyebrows. Jackie was a returning champion. Bill won for the first time after many attempts. Brian and Leslie scored a hat trick, winning best Guac for the third year in a row.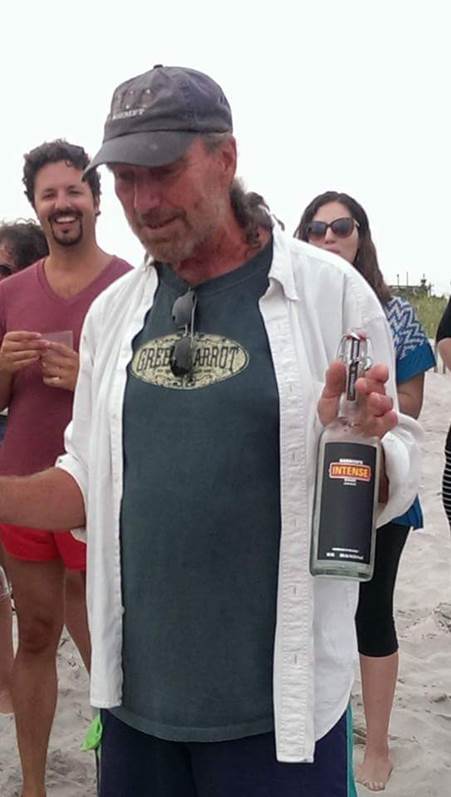 Best Margarita winner: Bicycle Bill Hornsby
By the Way.... Bicycle Bill won for Best Margarita. Took him 10 years, but he finally won. Secret Ginger Liquor. †Jake from Beach and Vine generously donated the prize for best Margarita.

Frida Kahlo award: went to Jackie Esposito,
Brian and Leslie Hughes and Charl Castelyn (from left to right).
Best Guac was Leslie and Brian Hughes with an awesome pineapple Guac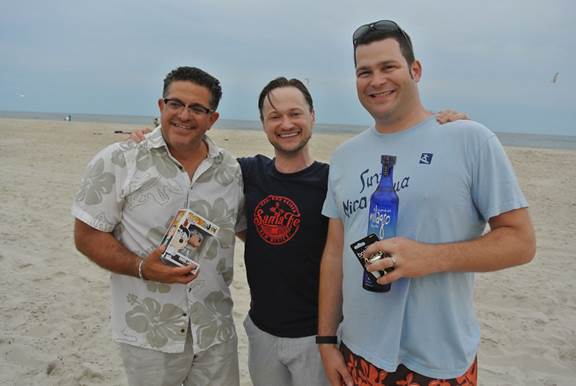 Pancho Vila award went to John Berinzoni for his revolutionary lobster guacamole.
The winner of Best Guacamole, the "Yellowha".
Feeding frenzy for over 110 ďvotersĒ: