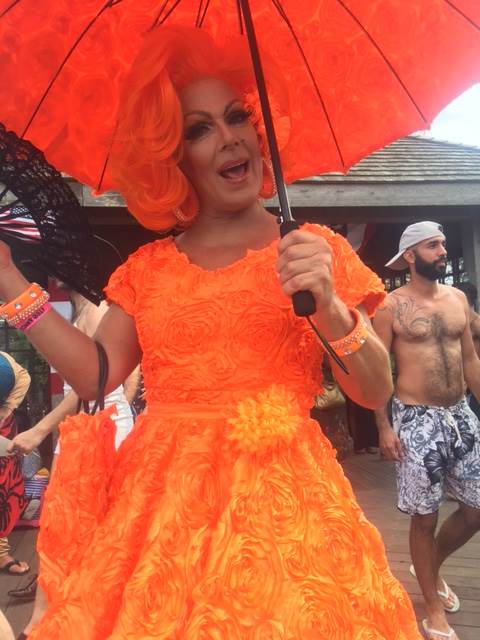 THE 43RD ANNUAL CHERRY GROVE/PINES INVASION
                                       By Jeannie
It was a scorcher… medals of honor  to those participants who bravely wore their wigs, make up, jewels and feathers ,undergarments and hose, petticoats and whatever despite it all……all in the over the top spirit of this magnificent, one of a kind extravaganza.
I have included some notes from the organizers: Panzi in the Grove and Ariadne in the Pines to reveal the amount of work that goes into this mega event
From Ariadne
WELCOME to the 43rd Annual Fire Island Pines Invasion!!
The Invasion started initially arose due to continued friction between residents of Cherry Grove and the community to the east, Fire Island Pines.
Legend has it that Teri Warren had left the Grove, wearing full drag, and had gone to eat dinner at the Boatel, here in the Pines. The restaurant owner – John Whyte declined to serve him, stating that he was not properly attired.
This irritated everyone in the Grove, including Thom Hansen, who earlier that year had been elected the first Homecoming Queen of Cherry Grove.
Several days after that day, Thom suggested to a small group of friends that they retaliate by dressing up in drag and going over to the Pines.
And that's how this annual event began.
We want everyone to have a good time. Remember we live here –
Thank you to everyone that works hard to make a day like today happen:
John Wood, Joe Conforti, Denise LePage
Dennis and our Harbor Boys
George Marchelos
Gil Neary and Hay Hayes - our Grove judges
Ken Stein and the Sayville Ferry Service
FIPPOA
FIPPOA – PINES PARTY INFO
FIPAP SHOW INFO
FIRE ISLAND VENTURE SCHEDULE
From Panzi
Hi all --- I just wanted to say it is amazing how much goes into the Invasion - and I don't know if you are aware of how grateful I and everyone else is to you for what you do. It is a great day for both Communities - but it would not happen without you!
Thank you  ... Thank you... Thank you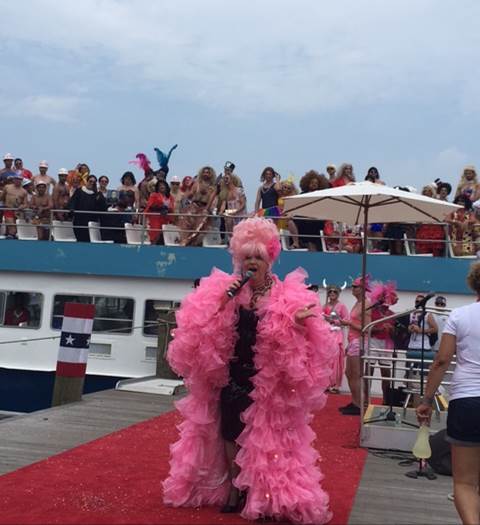 PANZI Mother of us all!!
The Homecoming Queen and her entourage
Robin Byrd at her post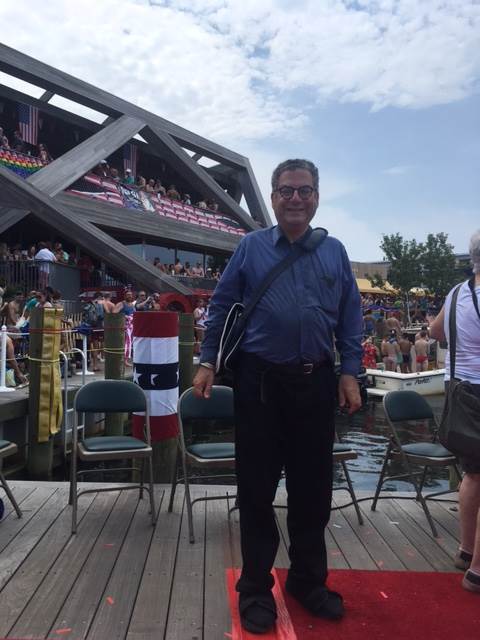 The illustrious Michael Musto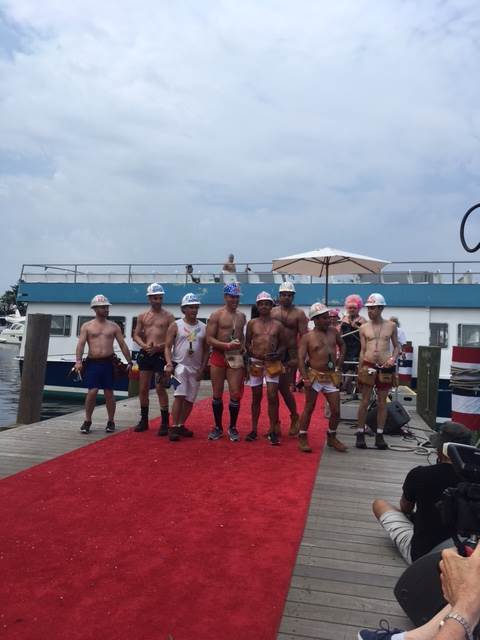 The Beloved Drag Repair Team
LES GIRLS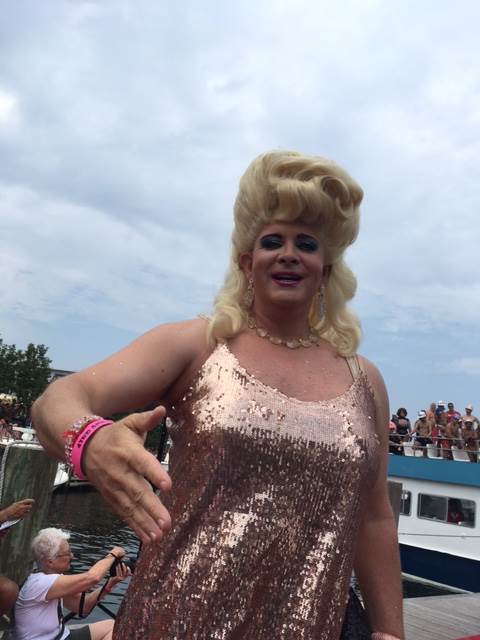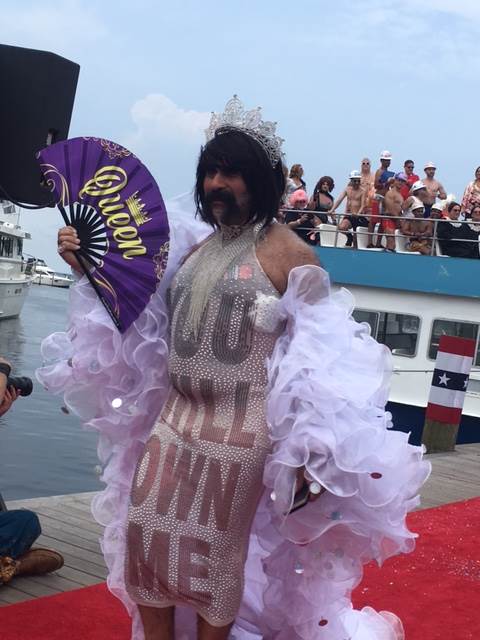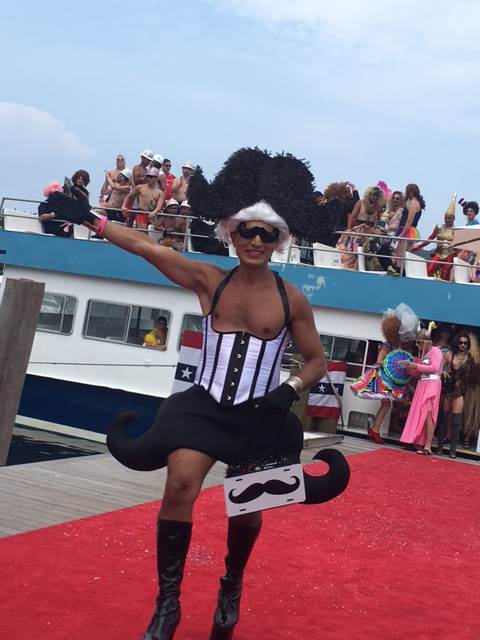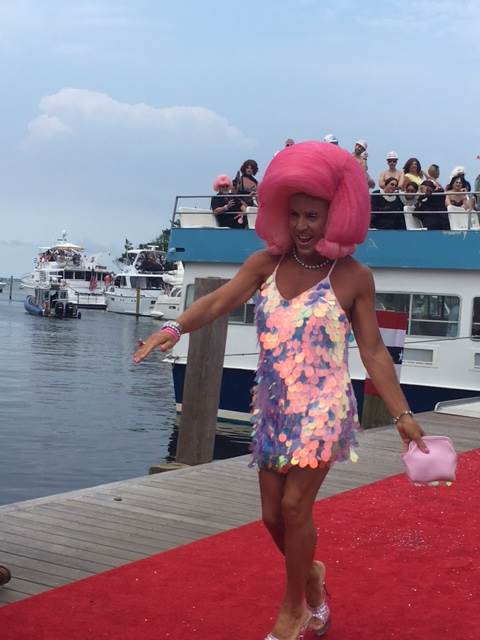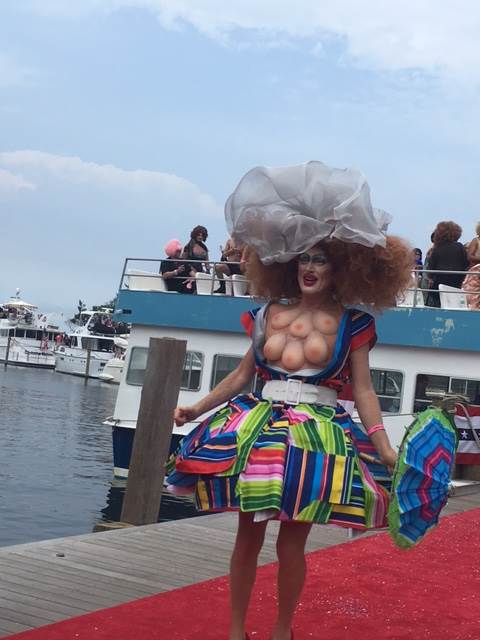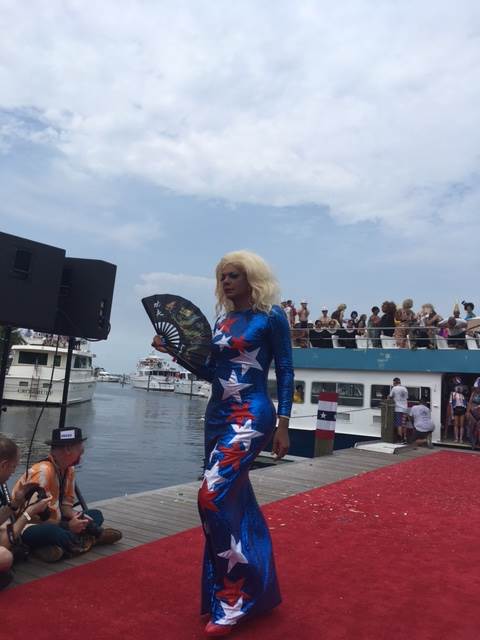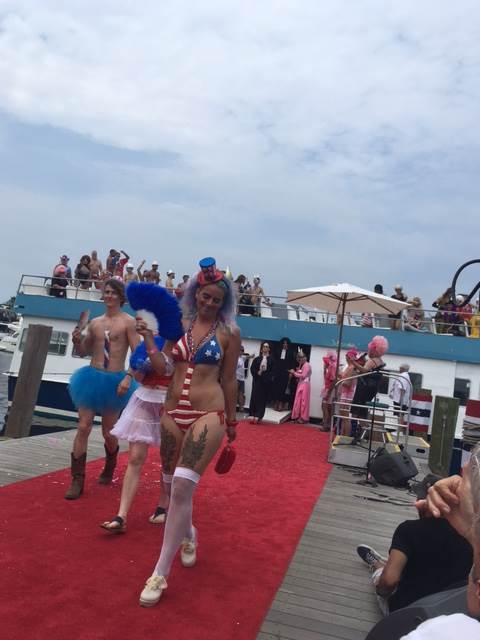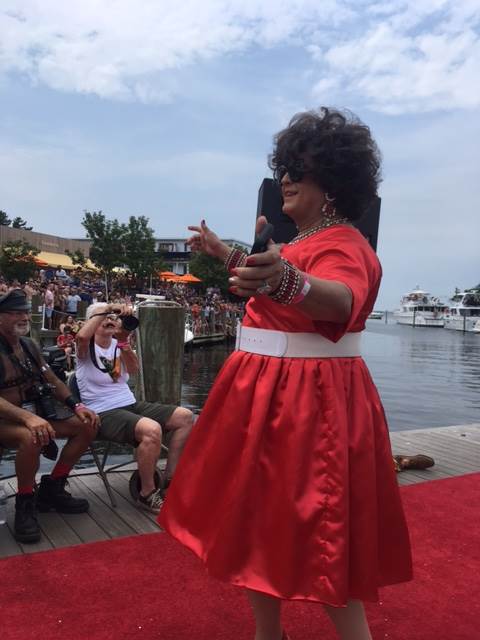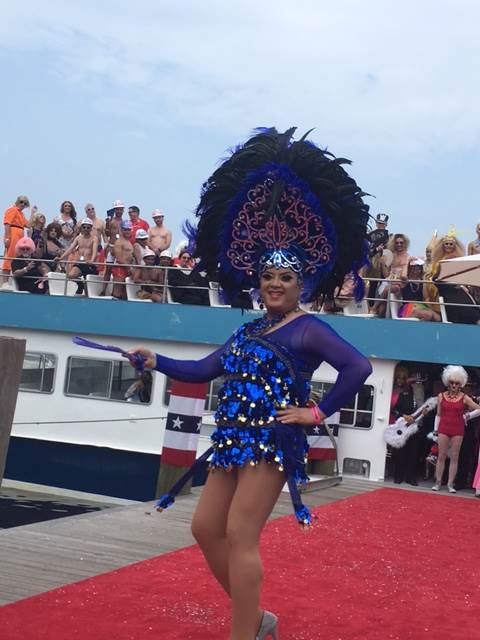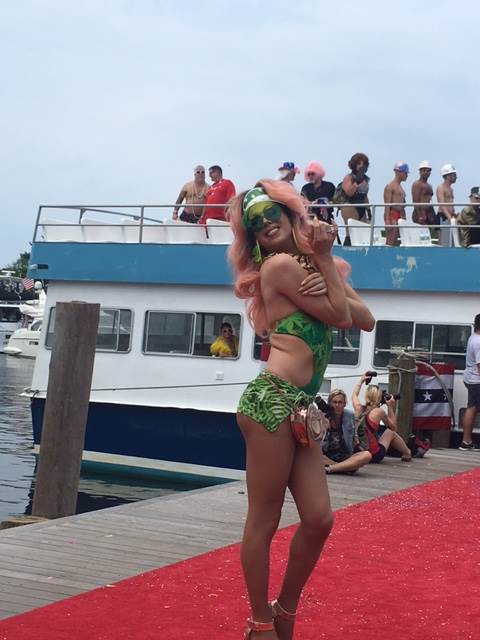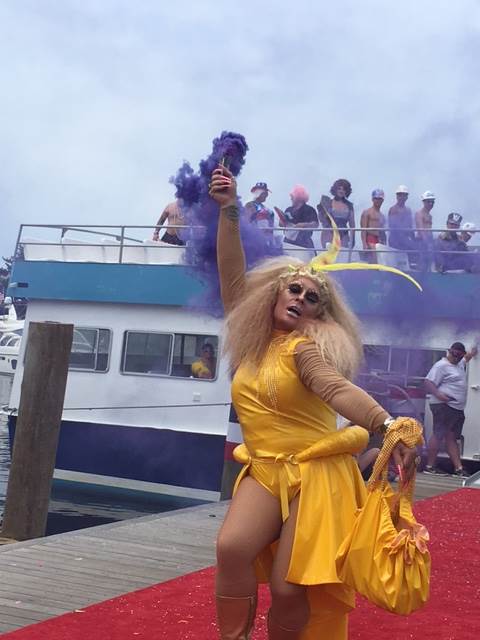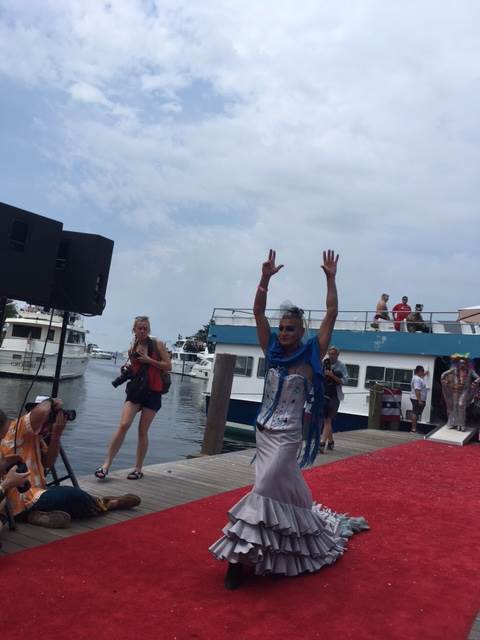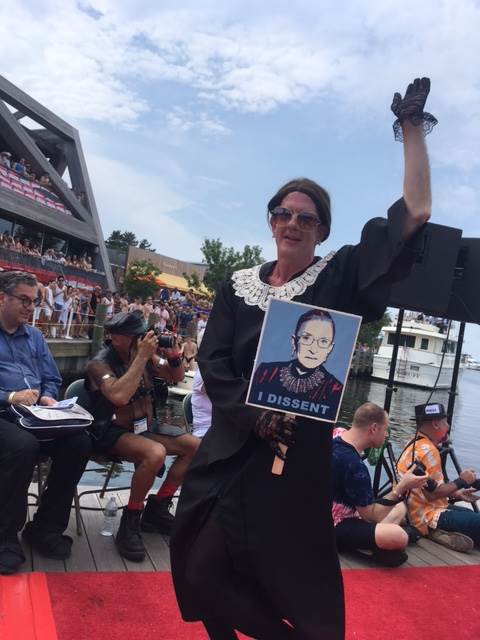 …and finally a word from the Justices
The Imperial Court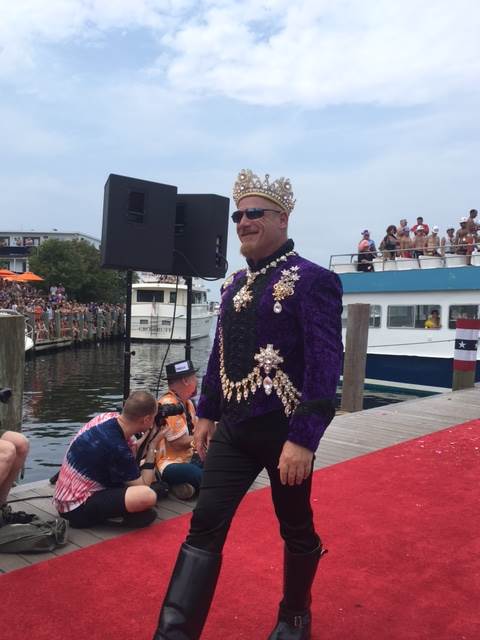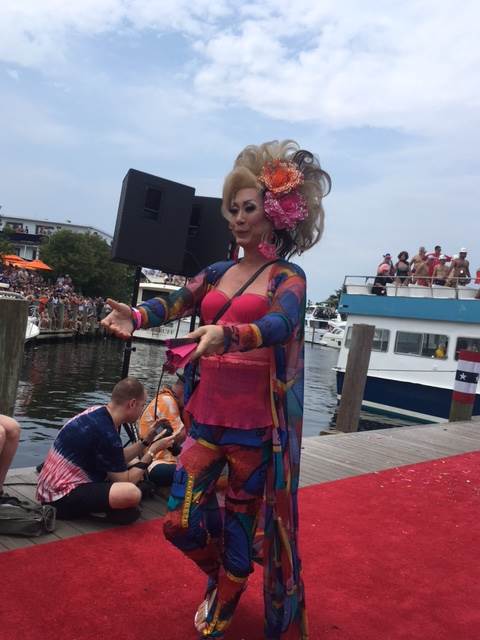 On the Pines Shore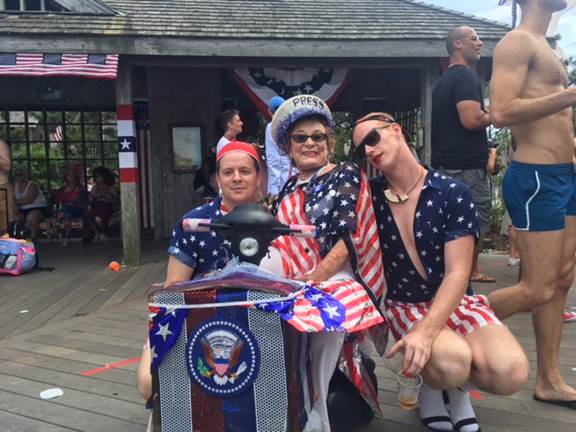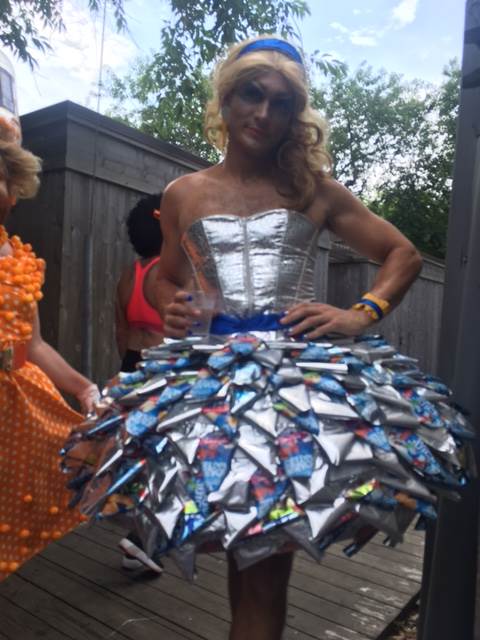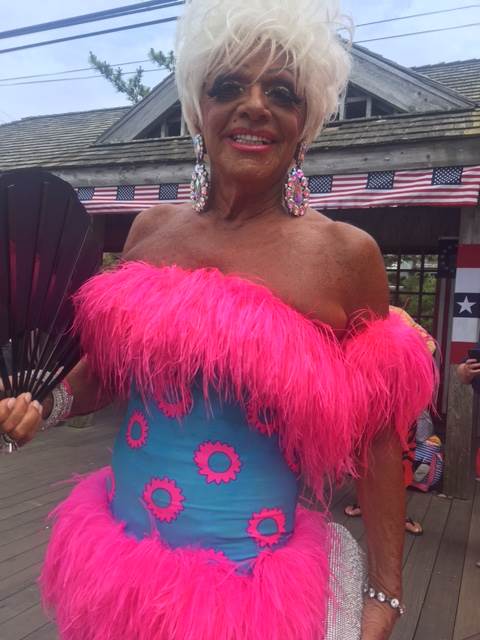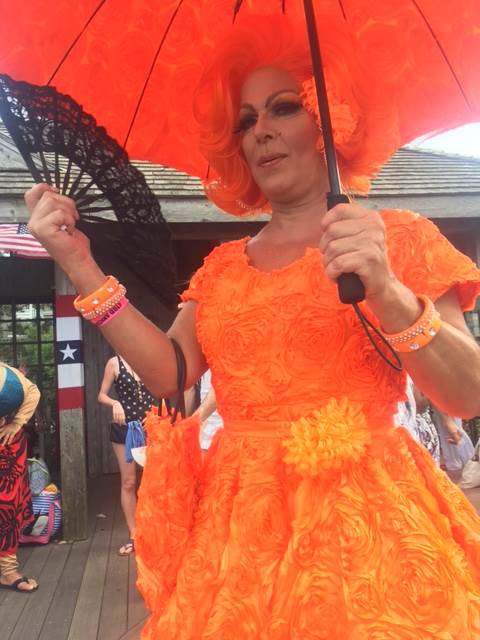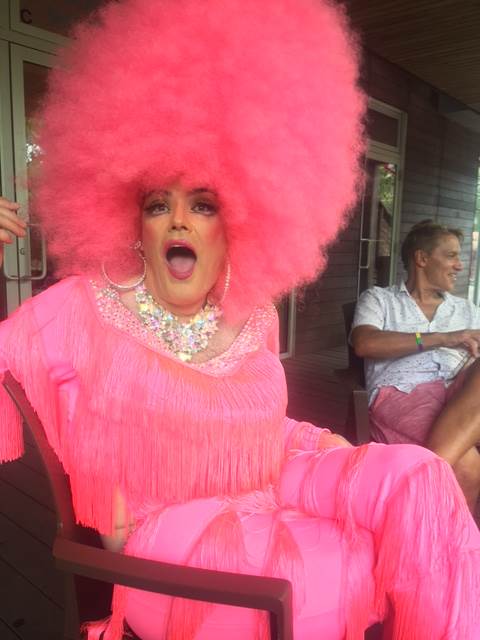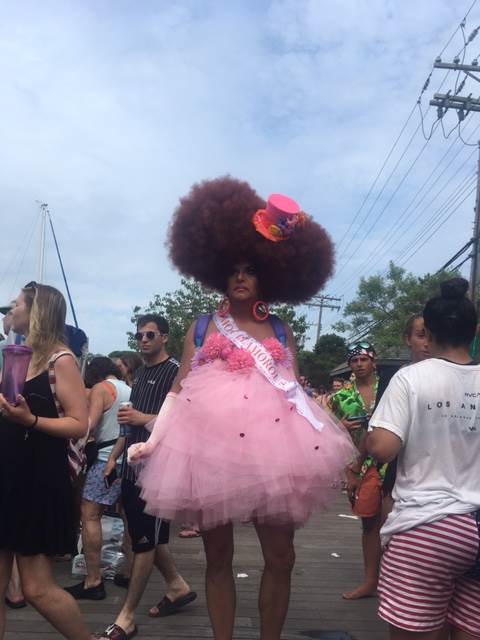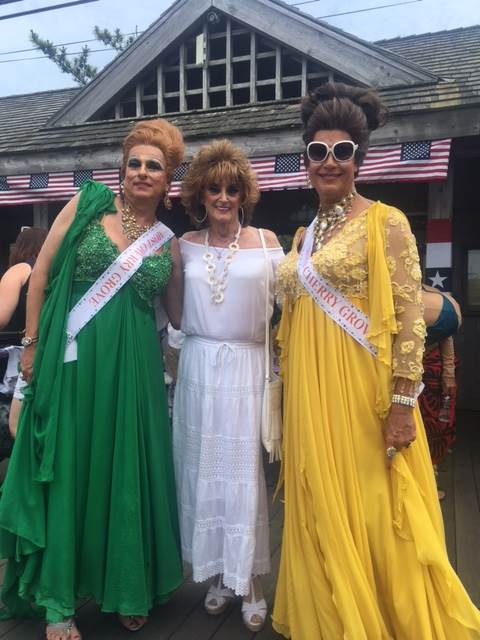 On the way back…………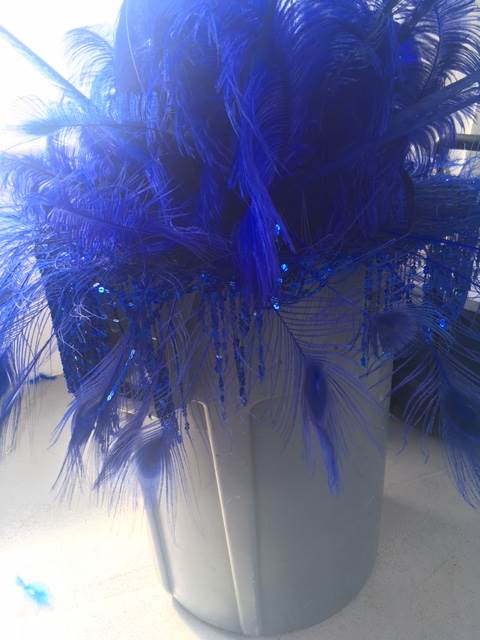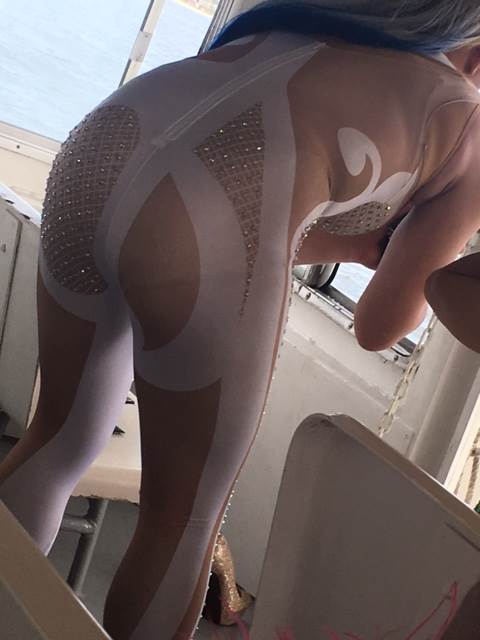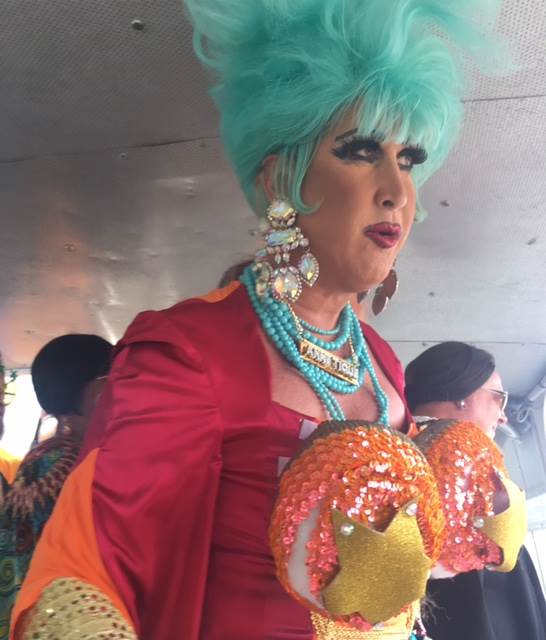 Home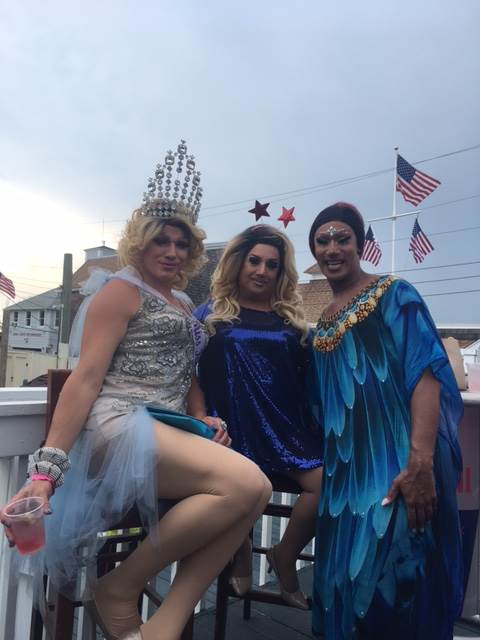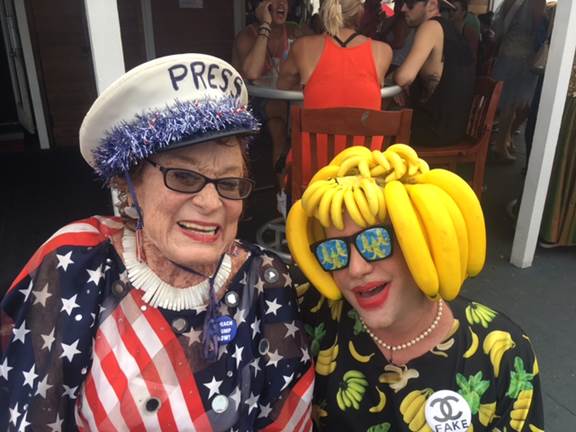 …………..  That was great!!!
Hola!
Now that we have recovered from the horrible heat and the 4th - I just wanted to say thank you to everyone --what a great day! I hope it was great for The Pines as it was in the Grove ... people had a blast and the businesses thrived - which is a great thing for all of us!
The count was lower this year - combination of the 4th being a Wednesday and at least 2 or 3 dozen people in the Grove backed out because of the heat - 2 even fainted and had to be helped by EMS
Anyway --- just a mention for next year. WORLD PRIDE is in NY as a celebration of 50 years since Stonewall. The March will be the Sunday before the 4th so Ken Stein told me based on the Gay Olympics, we should expect record crowds coming to the Island for the 4th ---- and I expect for the Invasion as well! So we should keep that in mind for next year. We may have the band again or some big celebratory event - but more to come next year -- I am still recovering from last week!
Love to all
Panzi