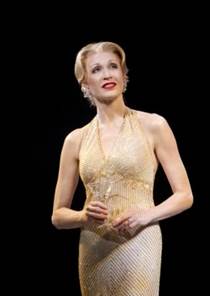 Photo Joan Marcus
Jan Maxwell, a five-time Tony-nominated actor whose performances spanned stage and screen, comedy and drama, died February 11 at 61 following a longtime battle with cancer. She became the fourth performer in Tony Awards history to be nominated in all four possible acting categories. She won Drama Desks for both Chitty Chitty Bang Bang and The Royal Family. Ms. Maxwell made her Broadway debut in 1989's City of Angels in her early 40s.She would go on to celebrate a 25-year career on the Broadway, Off-Broadway, and regional stage. Her myriad accolades include five Tony nominations, with two in the same season: Chitty Chitty Bang Bang(2005), Coram Boy (2007), Lend Me a Tenor (2010), The Royal Family (2010), and Follies (2012). and Off-Broadway's House and Garden, Entertaining Mr. Sloane, Victory: Choices in Reaction, Wings, The City of Conversation.
In 2015, after Scenes From an Execution she announced that she intended to retire from theatre. "The kinds of roles I was being offered were just…I'd been the and done that, and I just didn't want to do that anymore... I think theater saves people's lives and it's wonderful. This is just a personal choice for me."  On TV after Law & Order, in which she played four different characters over nine years she said "If you see me, you can turn it off... I did it".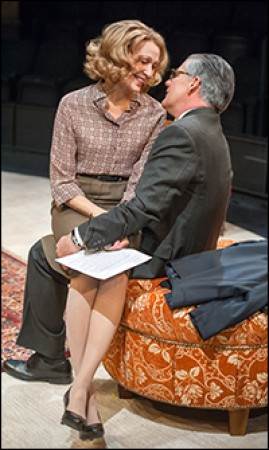 Note from the Publisher:
Jan Maxwell was a classy lady as well as a talented actress. My heart sank when I saw her twice in 2015 when she was nominated for a Drama Desk award for City of Conversations at the Drama Desk Nominees party and later at the Awards. She appeared very much alone in the crowd and seemed grateful for the attention I paid her.
It was shortly after that she announced she was withdrawing from the stage.
The pain I felt then I feel anew at this permanent departure.
Jeanne Lieberman