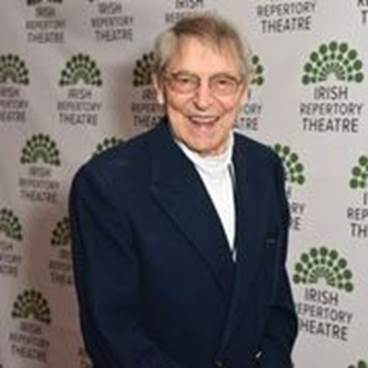 †photos by Carol Rosegg
John Cullum: An Accidental Star
†††††††††††††††††† by Marc Miller
So, quick flashback: Itís six or so years ago, some Drama Desk gathering, and Iím introduced to John Cullum. Heís affable and communicative, and itís such a pleasure to encounter this longtime light of the Broadway stage, whoís also taken some memorable side trips into movies (Hawaii) and TV (a five-year run on Northern Exposure, among other series). Mr. Cullum, I say, youíve had such a great career and must have so many good stories about it, have you ever thought about writing your memoirs? He replies, Are you volunteering to ghost it? Er, no, I say, and thatís that. But Iíd like to think that this plants an idea in his head.
For now, thanks to co-producers the Vineyard, Goodspeed, and Irish Rep, we have John Cullum: An Accidental Star, the starís 80-minute collection of memories and songs from a career that goes back to 1956 and includes any number of triumphs, and brush-ups with some of the most memorable theatrical talents, onstage and off, of the 20th century.
Written by David Thompson, and directed by Lonny Price and Matt Cowart, so subtly that itís not clear exactly what they did, itís a rambling retrospective focusing on Cullumís memorable musical work (Camelot, On a Clear Day You Can See Forever, Shenandoah, On the 20th Century, Urinetown, The Scottsboro Boys)
†
Scottsboro Boys
and his quick ramp-up from off-Broadway nobody to Shakespearean sage; during an early summer of Joseph Pappís Shakespeare in the Park, he played or understudied a total of nine roles in all three plays. Which came in handy when he auditioned for Alan Jay Lerner, Frederick Loewe, and Moss Hart, and Hart asked him to recite some Henry V.
Cullum opens with a laid-back ďOn a Clear Day You Can See Forever.Ē Heís 91, was 90 when he shot this, and his voice is, shall we say, not what it was. He does offer enthusiasm and keen lyrical interpretation, and an especially valuable rendition of a solo he had in We Take the Town, an out-of-town casualty that starred Robert Preston as Pancho Villa. (Cullumís also smart in defining what was wrong with the show: Even Preston, whose star quality was off the charts, couldnít turn Pancho Villa into someone to root for.) He also does nicely by an abbreviated ďI Rise Again,Ē his character-defining solo from On the 20th Century. On the whole, however, with Cullumís vocal resources as limited as they now are, weíd rather hear the stories. There are so many.
Some are heartbreaking: A memory, evidently deleted from Thompsonís script but improvised back in by Cullum, of receiving a call from his father that his mother had been killed in a car crash. (Heís winging it here, and clearly, itís affecting him, touchingly.) Some are hilarious: He was rushed into the lead of On a Clear Day in Boston when Louis Jourdan was let go, and at the first preview relied on dialogue notes that had been taped all over the set for Jourdanónot realizing that they were from an earlier draft, and leaving him flailing. And talk about nostalgia: Arriving in New York from Knoxville, he secured a $6-a-week room, which he kept for yearsóuntil it went up to $7 a week.
And there are the memories of the illustrious people heís worked with. Richard Burton turns out to be a fine friend and drinking buddy, and they stay close to the end; Cullum even looks back fondly on the Private Lives revival they co-starred in, which practically nobody else does. He has mainly nice things to say about everybody, and not a lot of brutal gossip: About the worst thing that happens is Madeline Kahnís refusal to hit the high notes consistently in 20th Century, to the point where she and composer Cy Coleman arenít talking. And he admits that his first reaction to a Urinetown draft was, ďThe lyrics make no sense at all.Ē His wife, author Emily Frankel, whom he adores, tells him to take another look, and eventually he gets it. Heís proud of his work on The Scottsboro Boys, and only regrets that it was such a tough show to sell.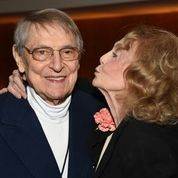 Some material goes missing. We donít get a very clear picture of his Knoxville upbringing, beyond his devout churchgoing familyówhich, he says, helped him with the Shakespeare, as its cadences and those of the King James Bible are so close. We donít hear a word about Barbara Harris, his luminous On a Clear Day co-star, though you can see him remembering her affectionately on YouTube. We donít get a whole lot on Northern Exposure or his other TV forays. And here and there a date doesnít quite jibe with the record. But what the heck, he still remembers more at 90 than I do at a few decades less.
Itís a modest, self-effacing 80 minutes, and if Cullumís somewhat battered vocal cords serve mainly to remind us of how much better he sounds on the cast albums, his generous storehouse of theatrical recall leaves us hungry for more. So thank you, Mr. C, for this pleasing walk down a long and redolent memory lane. The title, incidentally, is a misnomer: The man is a star. Itís not an accident.

John Cullum: An Accidental Star
Online one-man show
Running time: 1 hour 20 minutes
Streaming through April 22, with an accompanying live party event on April 17 at 2:00
Book tickets at https://www.vineyardtheatre.org/an-accidental-star/
†