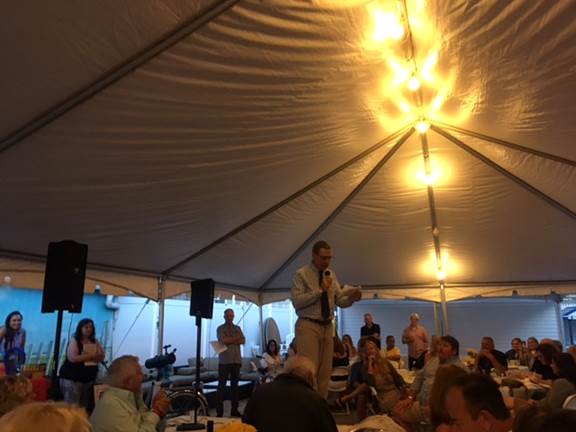 The KCA returned to its time honored fundraising tradition.
Motor mouth MC John Altieri verbally controlling, cavorting and cajoling the alcohol fueled the crowd to a bidding frenzy through the 90 plus prizes.
Items ranged from mega: boat trip around the Island, to mundane: Tom Licari's root canal, from cultural: tickets to Hello Dolly, to keeping Carmine's shirt on.
Bidding was great fun and the dollars quickly mounted up.
Carmine keep your shirt on!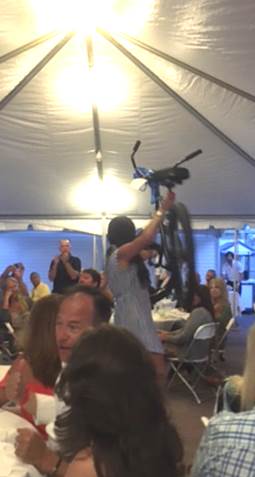 Casey Licari put all the men to shame as
 she singlehandedly carried the bike around the room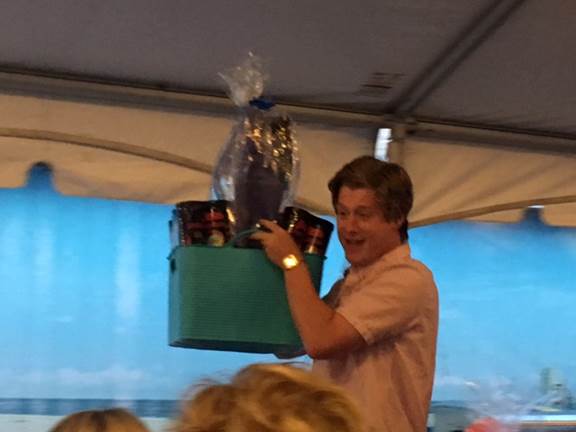 An easier task
Is that a yawn…or a laugh?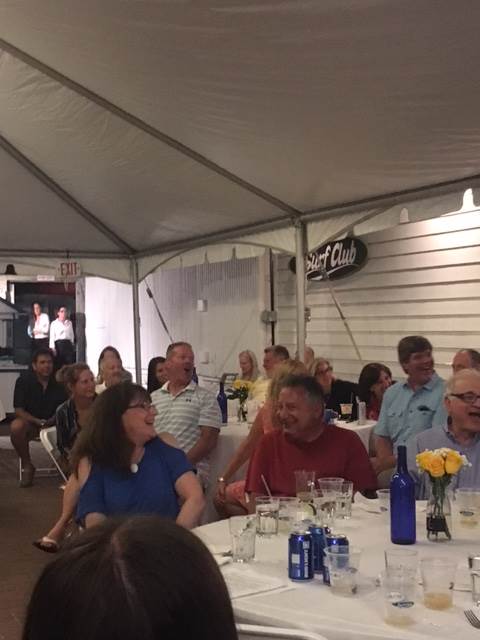 Or a laugh?
Birthday Bonders
From the sidelines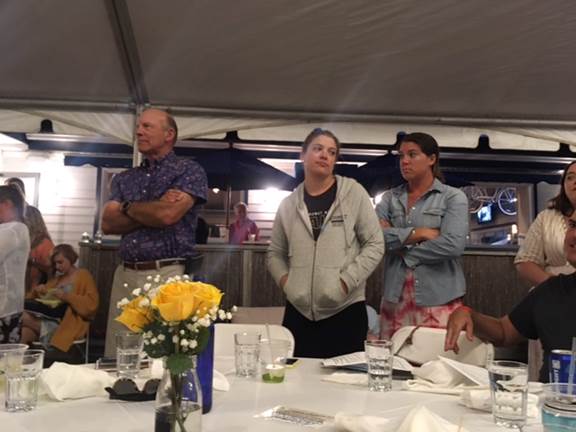 The Mooneys really enjoying themselves!
 Among the bidders: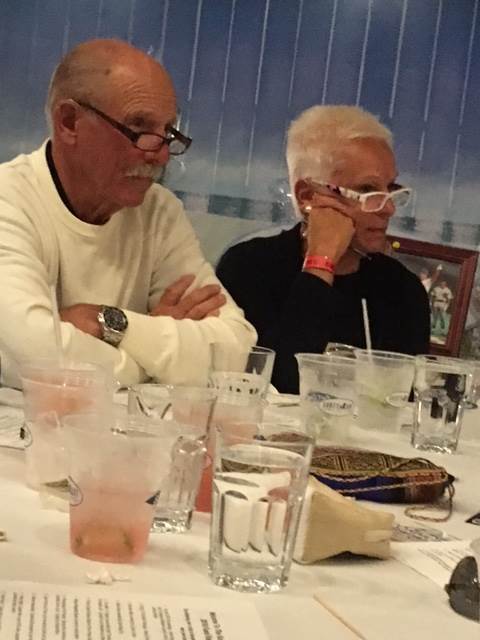 Les Girls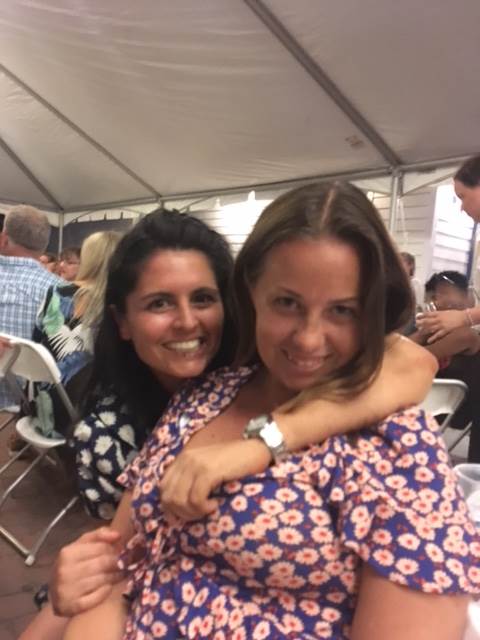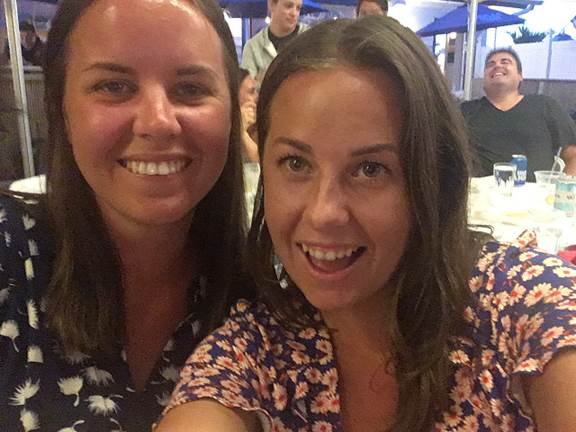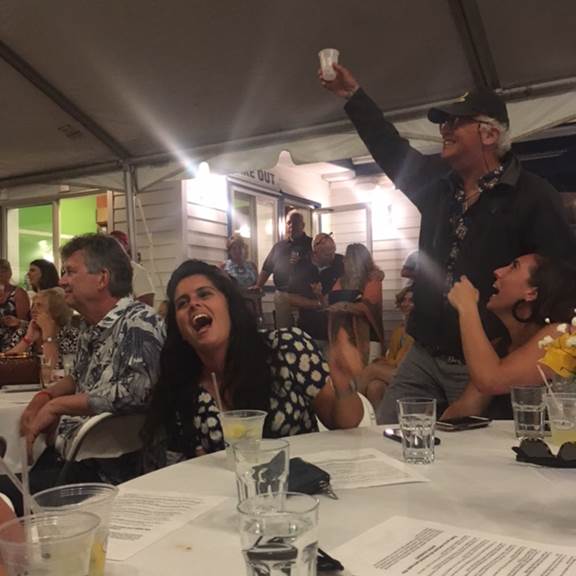 Tom gets a Root Canal!!!
From Event Organizer Amy Wood
I want to thank everyone who made this years auction such a great success!! The people who donated auction items, the dinner attendees and all the bidders! I was blown away by the support. A special thanks to John Altieri who made a fun night even better! Also to Joanne Padovano and Judi Phelan for all their help. I couldn't have done it without them!
We had over 90 prizes.
Some highlights: A bidding war for Steven Colbert tickets was ended when Karen Wahlberg donated a second set of tickets. Turning a 600$ bid in 1200.
Tom DiCillis getting the Skybox at ducks stadium for 800$
The root canal! Won by Tom Licari
Dunking Jeannie!
Dennis offering more money for Carmine to keep his shirt on!
Total amount raised between Silent auction, live auction, dinner and donations was $18,042.00.
All money goes to the KCA