By Jeannie Lieberman
June 5th. Forget the finery; ski jackets covered well planned outfits as guests shivered under the tent. Welcome heaters eventually warmed them as well as the drinks and excitement of bidding.
Despite somewhat less than the 90 people expected co-chair Bobbi Baker was very happy about the $22,780 netted before expenses.
The Auction as an event was created in 1983 by Maureen Kaley, Regina English, Artie Shiller (the best auctioneer ever), Joyce Cole and dock mistress Shirley Patterson. And the tradition continued until 9 years ago.  This night's event was organized by Co-Chairs Amy Wood and Bobbi Baker, and helped  by Danielle Bellemare, Linda and Janet Chiros, Joe Carleton, Patty Lyon, Joanne Radovan, Judi Phelan, George Popovitch, Sharon Sitone, Karen Spollen and Sammy Wood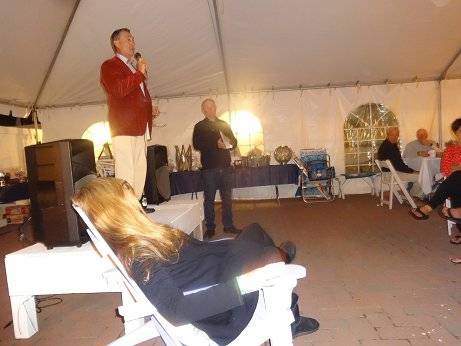 John Altieri, in his debut as auctioneer, generously honored the event, "I feel privileged to do this job" and paid tribute to the late Artie Schiller, and to Jackie Baker who bought the first item ever in l983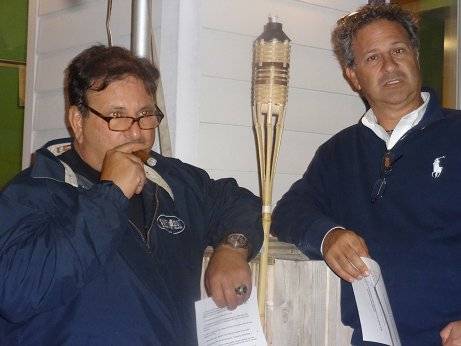 The big money maker of the evening was a cruise around Manhattan for 8 offered by Paul and his Brother Matt at $3000. When it appeared that interest was so great they doubled the event netting $6000 -  won by Carmine Padavano and Tom Deceillis of the Bulkhead
 who, along with Rudy  and Paul himself, and ….

…. Jane Mooney were the big spenders of the evening.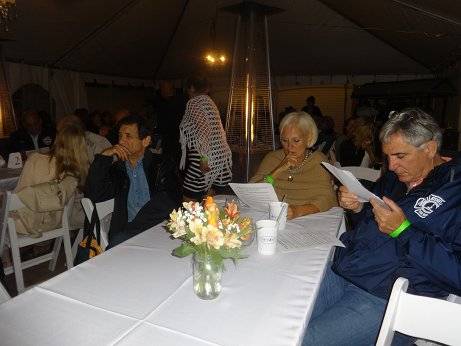 The Villachi's peruse the possible prizes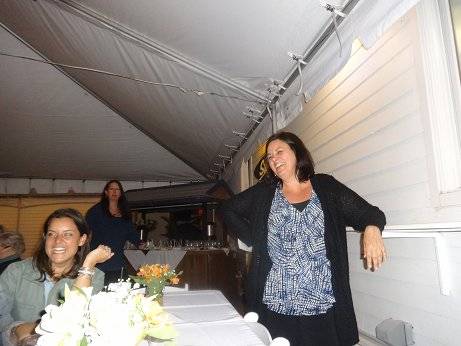 Co-Chair Amy Wood enjoying the event along with her family and their friends who helped along (some say drove up the bidding):Gracie Wood, Kiley Phelan, Chris Padovano, Anthony Padovano, Grace's roommate Dana.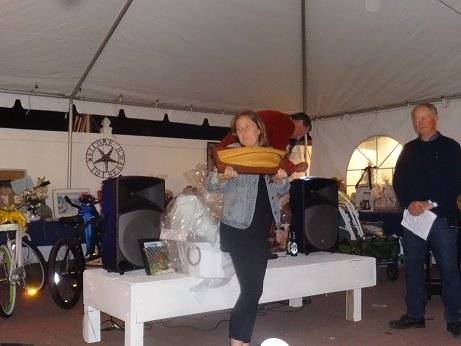 Father and daughter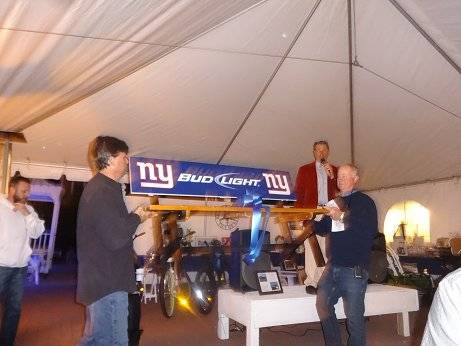 Father and son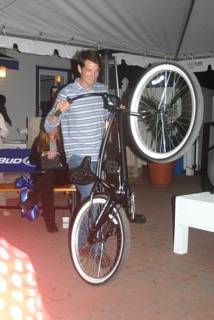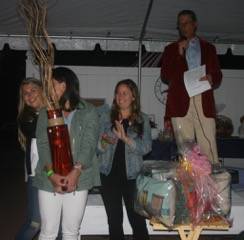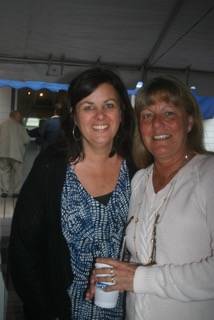 Co Chair Amy Wood and Judi Phelan

Co Chair Bobbi Baker talks it up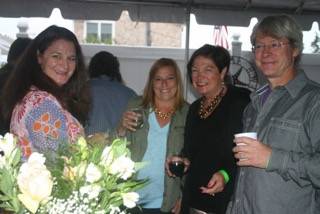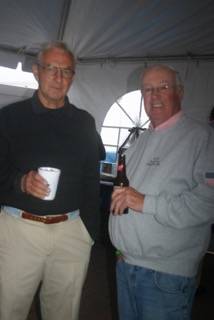 Kismet's prominent citizens

Charcoal grill donated by John Altieri (who sweetened the deal by promising to provide and cook sausages)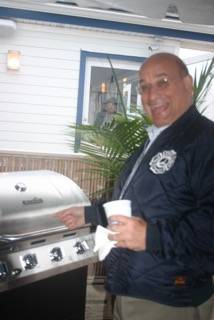 Rudi delighted to win it
Among the many tables: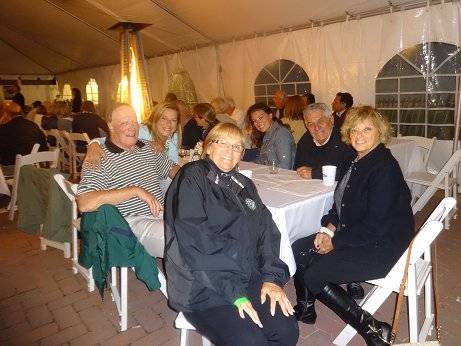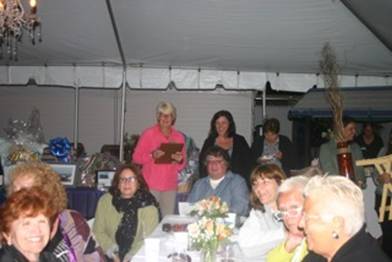 On lookers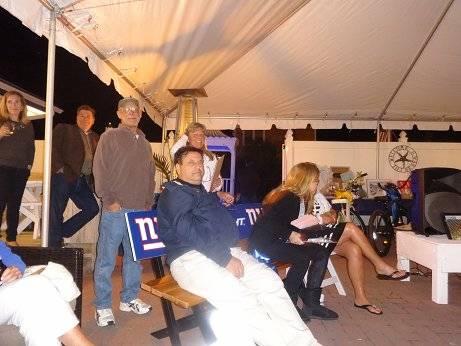 Paul trying the bench on for size, Rusty, Judi and Jay look on

Dana and her BFF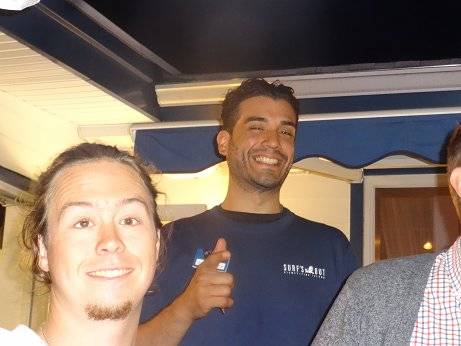 The excellent staff found time to enjoy it as well.