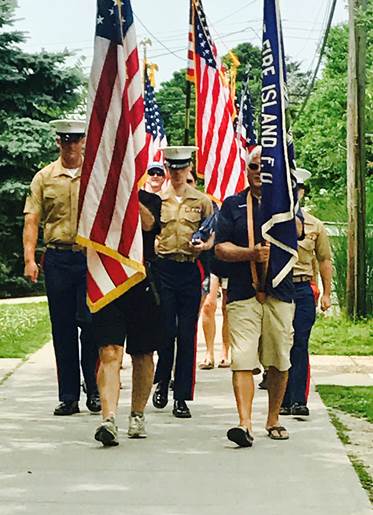 KISMET's JULY 4 PARADE '18
                                           By Jeannie
Started by Jean Wood 54 years ago son Sam continues the tradition
with tributes to our service men: current and past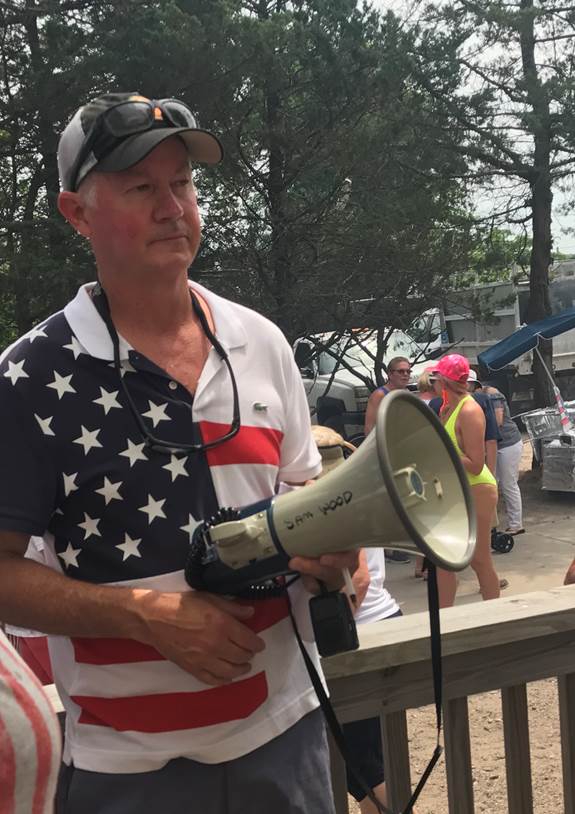 The parade was the 54th year. Sam Wood's mom ran it for 40 years, Sam for 14.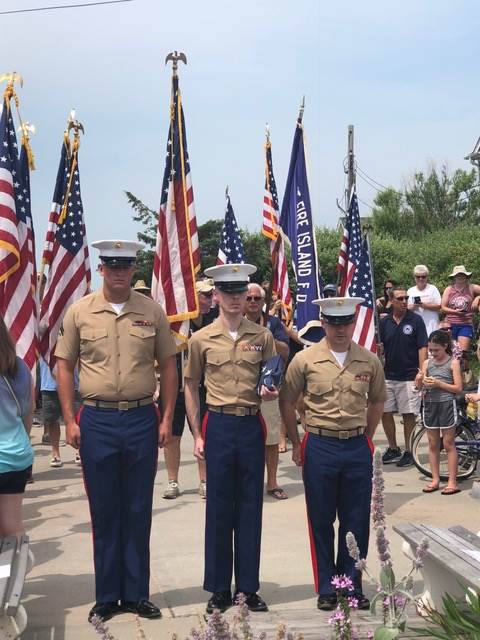 We had members from the USMC: Gunnery Sgt Shawn Hunkins, Sgt. Cory Robinson, and of course our own Corporal Grady O'Halleran (Mom Karen "bursting" with pride). Saoirse Ryan did a great job singing our national anthem. Kismet veterans recently lost were remembered: WWII Dez McCarthy, WWII Walter Ulma, and Korean War Jon "JW" Woods.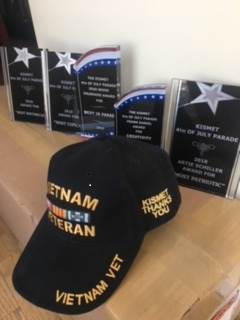 Our local Vietnam veterans were recognized with a custom one of a kind hat: JackiBaker, Tom Doxsee, Rusty Phelan, Mike Makowsky, Phil Villacci, Art Weinstein and Art Weisser. The only Vietnam vet that wasn't in attendance was Larry "Murph" Bentsen. He passed away recently, but originally was to be recognized along with the other locals. Any other Vietnam veterans that consider themselves a part of Kismet can pick up one of these hats at Sam Wood's office.
                                                                                     Sam Wood
The winner of the Best in Parade was the Arthur family with First Women on the Moon.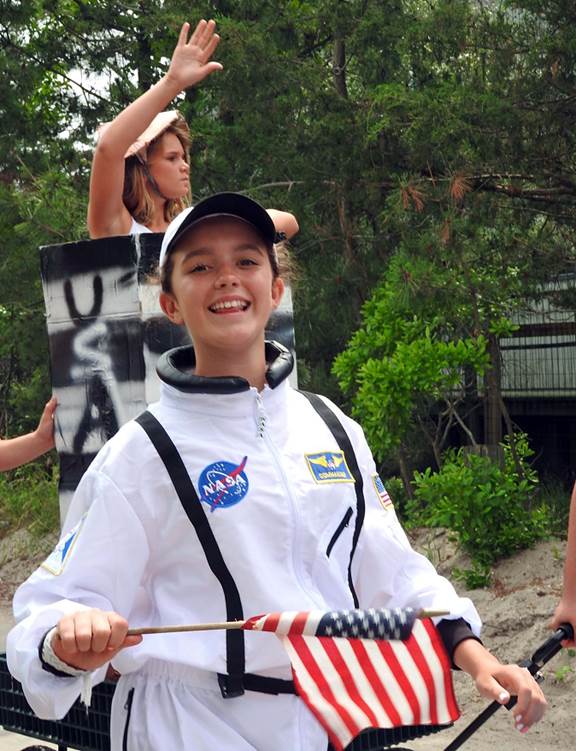 The winner of the Most Creative was the float Kismet Candies.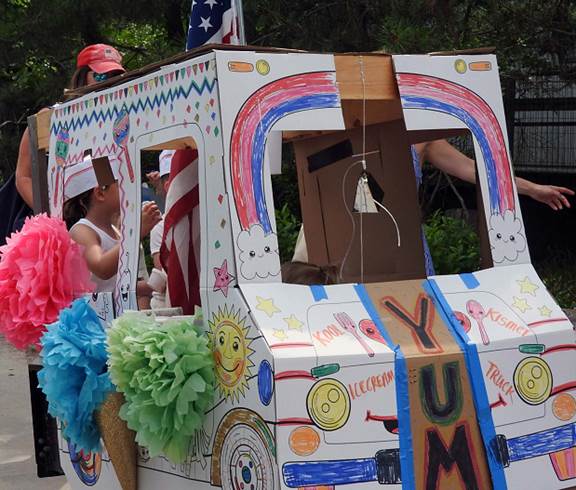 The winner of the Most Patriotic float was the float Umbrella 4th.
The winner of the Most Topical was the Cole Kids with American Airline.
The winner of the Most Historical was the Mallen family with Crossing the Delaware.
The Bands
The Parade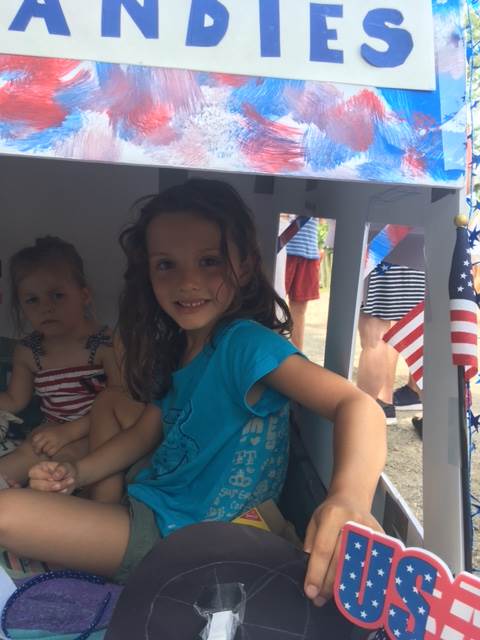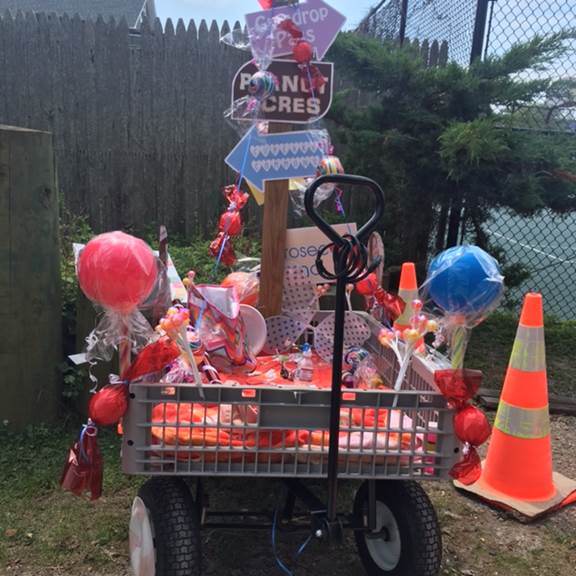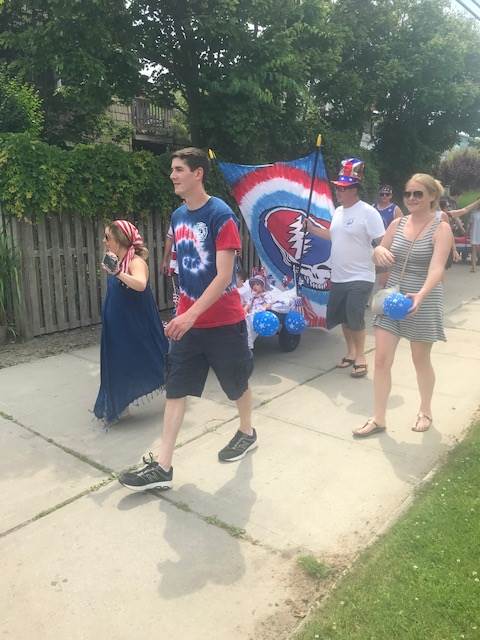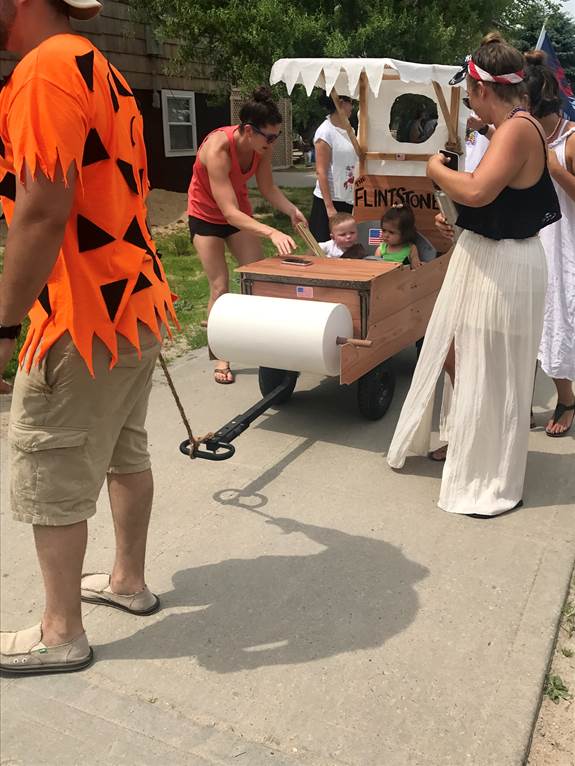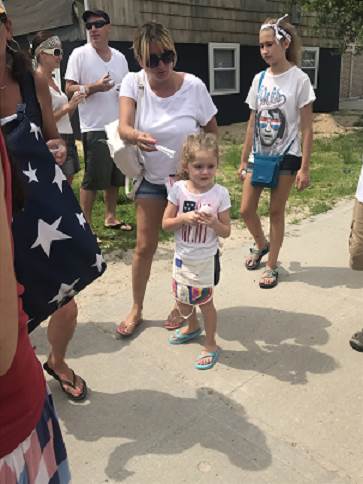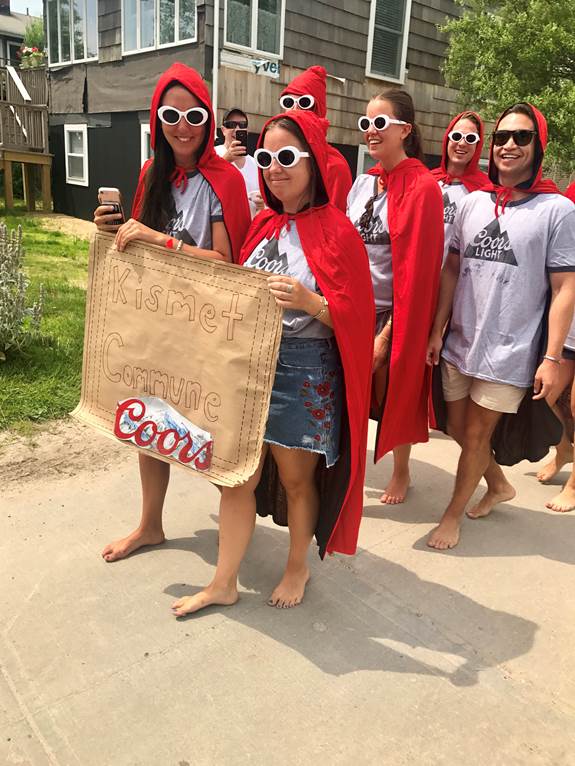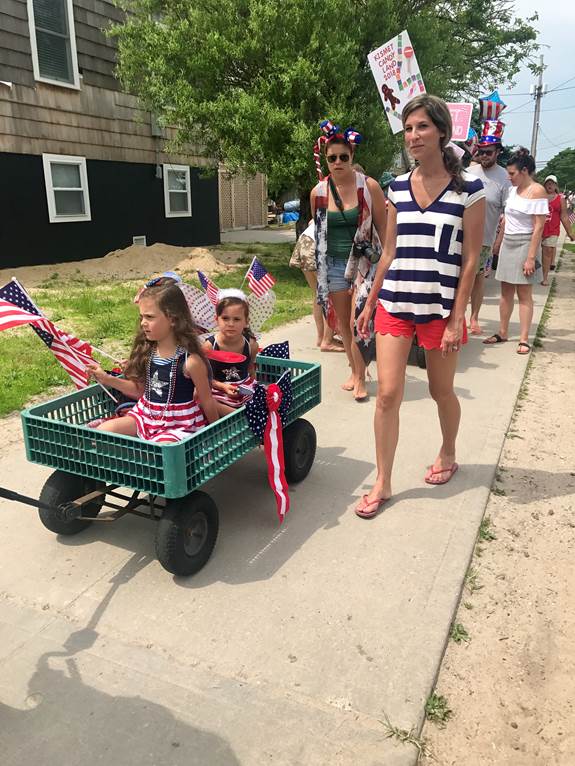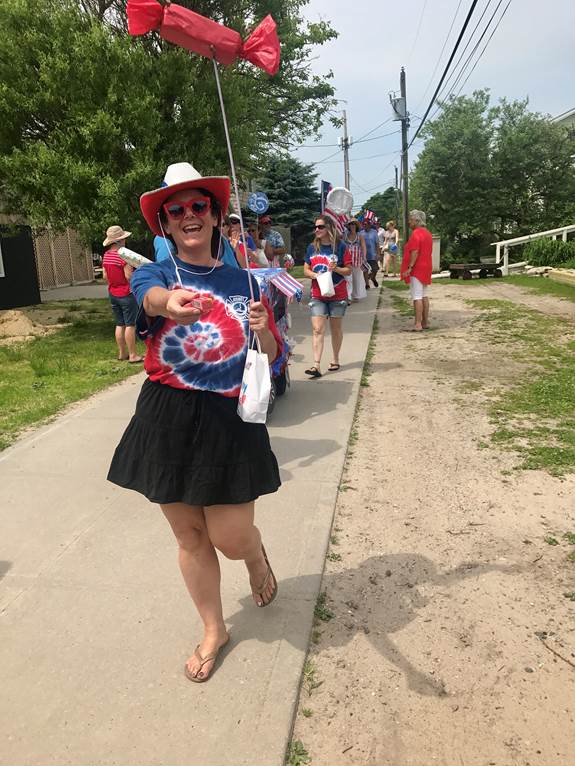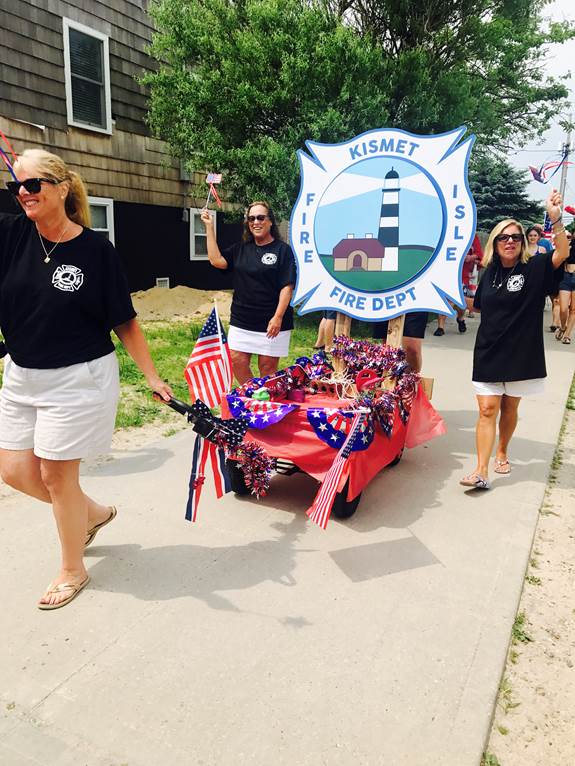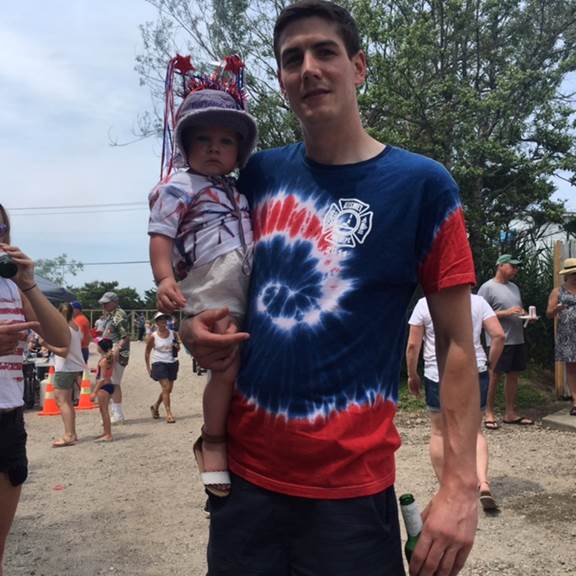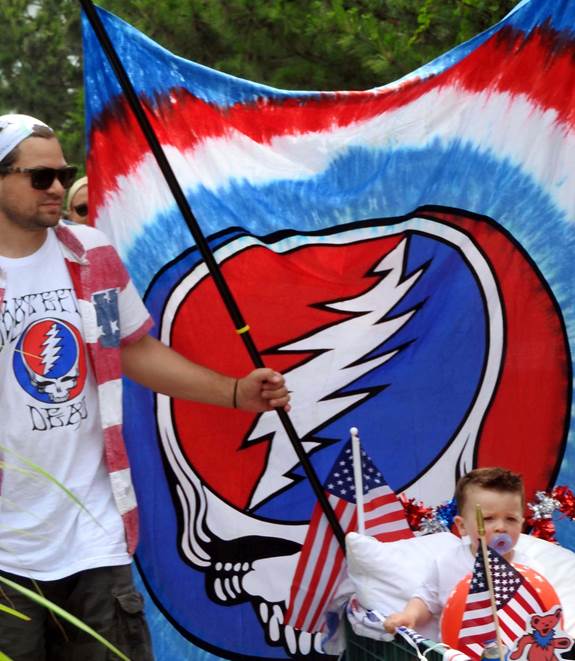 Grateful Dead  Roan & Anna
Boogie Wonderland - Tess, Friends Again
Erin's Lexie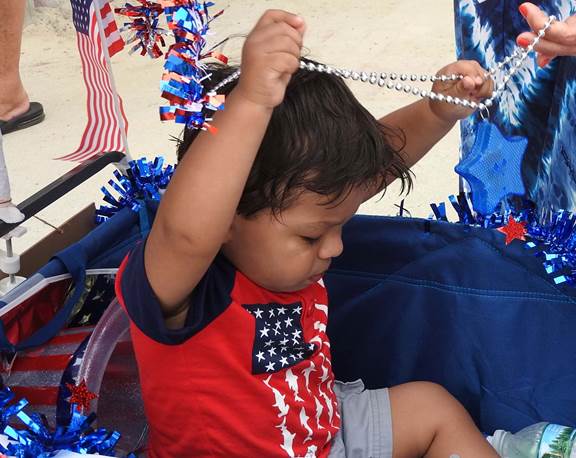 Enzo Nauaro (Romanzi)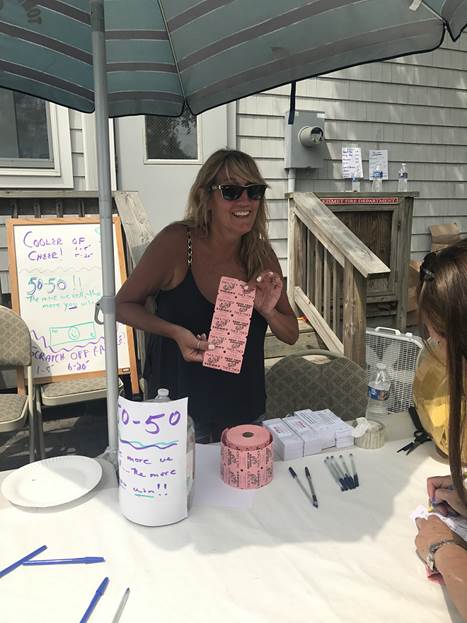 Wagon of Cheer winner: Jackie (Nassau Co)
50-50: Irena (KGB) Bartender at Surf's Out
Scratch-Offs: Nick Petri
KLAW Bike: Theresa Diemer