photo by Randee Daddona
Judi and Rusty represent us in Newsday article about year rounders
https://www.newsday.com/classifieds/real-estate/living-on-fire-island-1.50115087
https://www.newyorkrentalbyowner.com/long-island-fire-island-kismet-fire-island-
Kismet as safe haven
Congrats to the first time year-rounders who seem to be faring well:
Gary & Dawn
Regina
Sydney & Frank
Emmy & Jim
Larry Cole
The Mooney family
...among others
HAPPY NEW YEAR, NEW PRESIDENT, NEW VACCINE
(this submitted before inauguration with hope that it will be peaceful)
Although information keeps changing one can be fairly certain that almost everyone
will be vaccinated by the start of 2021 summer season and, although precautions
 are still advised. the return to normal is happily anticipated.
Speaking of normal - the INN will open April 23
Kismet celebrated New Year's Eve with a light parade similar to last summer's July 4th home tour.
The McCanns and Krysia organized the event and cars assembled and circled around the town to look at everyone's Xmas lights. Loud Xmas music from Sam's cart contributed to the festivities.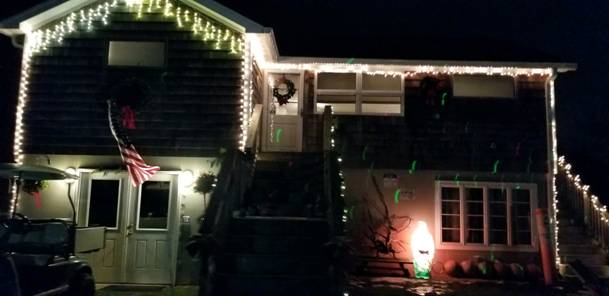 In NYC a stalwart group of loyal Kismetics had a zoom NY Eve cocktail party continuing their Zoom Happy Hour festivities begun during summer. Among attendees: Helene, Susan and Carole, Nina, Cathy, Beverly, Joanie, Marcia and friends organized by old time Kismet socialite Gerry Greenberg

KCA
note from our president:
Election is complete, next positions up will be Tom Licari for second vice president
 and Wendy Schou for secretary. Nominations accepted in June for elections in September 2021.
Depending on COVID-19 restrictions we will have the meeting in June via zoom
or in person if permitted.
KCA Is sending weekly updates
 regarding Covid figures in Suffolk county and where and when to get the vaccine.
BOATEL UPDATE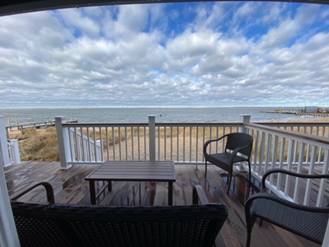 boatel/listing.614?fbclid=IwAR0_tjmm7SfL8wHt662RjnEL1Z6CTYzMBRBiCn-faaLbA33s_skS1_GdsFY
Reconstruction of the Boatel looks almost finished. They are now accepting reservations. Rates for Standard Suites range from $245.00 to $575.00 per night. All suites have a 3-night minimum during the off-season and a 7-night minimum during peak season. Peak season runs from Friday, June 18th to Friday, September 3rd, and all peak season reservations check in on Friday afternoon and check out the following Friday morning.
There will be a grand opening in the Spring and tours will be available
Their season begins May 1 and ends Nov 15 and they are taking reservations on facebook and on
 website
boatel/listing.614?fbclid=IwAR0_tjmm7SfL8wHt662RjnEL1Z6CTYzMBRBiCn-faaLbA33s_skS1_GdsFY
BTW the definitive answer to frequently asked questions: Yes, they own the property in front of the units including the little bayside beach and the water area between the posts. Docking not allowed.
......................Lookin' Good!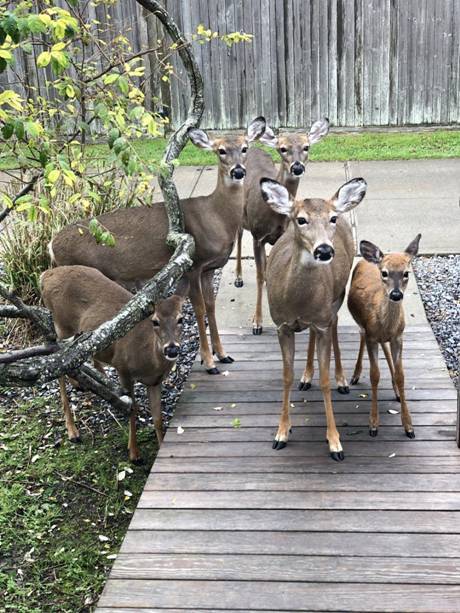 "We came about your winter rental"
THE DEER ARE DOOMED
Our deer are also in need of vaccines
The fire Island national seashore have advised that the deer hunt will occur again sometime between February and March depending on when they find a suitable company to kill them. The reason they do not consider the alternate plan of immuno contraception which had previously proved effective, is blamed on approval by the FDA which has not been true.
The actual culprit which they have not bothered to follow up with is the DEC Department of environmental conservation which has a separate agency supposedly studying the alternative humane way of managing the deer population which FINS said are endangering other indigenous species by destroying their native habitat by eating the vegetation.
There are three requirements for a suitable Vaccine:
 it must last three years and be delivered by remote injections
 and there must be no "residue" I.e. substances harmful to humans for consumption
The irony here is that if the program works, they are not supposed to shoot the deer
In the past those who love our deer and
have devised ways to keep them here and away from the killing fields
and some have even given them names. Keep up the good work!
I have not been able to contact a representative at the DEC
https://www.dec.ny.gov/docs/wildlife_pdf/ndmgfin.pdf
Ferry Company cannot seem to predict more than one week in advance so they gave me "Spring" as the date they will resume service to us.
                                                                 ...and that's Kismet!!!
January 2 Until Further Notice
Saltaire Winter Schedule 2021
Use Main Terminal for All Trips
Monday-Friday
No Service New Year's Day
Bay Shore Saltaire

Saltaire Bay Shore

7:00am

7:45am

10:00am

1:15pm

3:30pm

3:55pm
Saturday-Sunday
Bay Shore Saltaire

Saltaire Bay Shore

10:00am

12:20pm

3:30pm

4:00pm
Schedule Subject to Change Without Notice
Service May Be Disrupted Due to Storms, Ice, and Tide Conditions