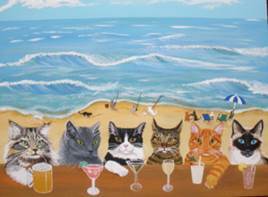 ANNUAL KLAW FLEA MARKET!
JUNE 18-19
Kismet Fire House
Saturday 10-4 Sunday 10-3
Bargains Galore! Silent Auction!
Basket of Cheer Raffle
a benefit for Kismet League for Animal Welfare, a non-profit organization 
Even though the weather was perfect for the beach, and it was Father's Day, Kismetics and their visitors managed to acquire a variety of items for literally a few dollars, to enrich their minds (books), wardrobes, kitchens and interior decoration. With Myrna hawking at the door it proved irresistible …safe in the knowledge that anything you didn't like could be retuned  next year. Knowing it was for a good cause made the event even happier.
about us:
KLAW
Kismet League for Animal Welfare
KLAW began in an informal way in the early 1990's
when Kismet residents began to notice an increasing number of abandoned and feral cats in the community. The goal of the organization has always been to find ways to reduce or stabilize the population, which it has succeeded in doing
Our statement is simple and our goals are to achieve the following:
We proactively seek new approaches in the effort to end the suffering of companion animals in our society caused by cruelty, neglect, or human apathy
1. Provide abandoned cats with rabies vaccines
2. Provide food via feeding stations with property owners' permission
                    for abandoned and feral cats throughout the year      
3. Reduce the cat population through a spay/neuter effort
We also work to place abandoned cats and kittens into permanent loving homes, when possible
KLAW achieves these goals through several annual fundraising events
If anyone has any comments or concerns about the work performed by KLAW contact them at KLAWFI2@yahoo.com
The Staff – many thanks for the very long hours they put in - before, during, after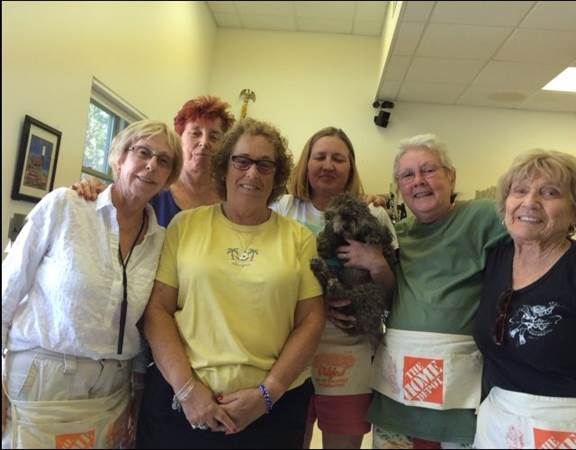 Bradlee, Rita, Myrna, Alice, Carol, Helen and Susan (off camera)
This is my station.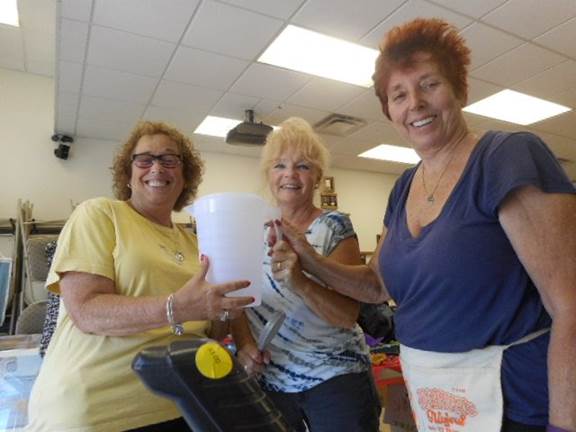 Heidi, flanked by super saleswomen Myrna & Rita didn't stand a chance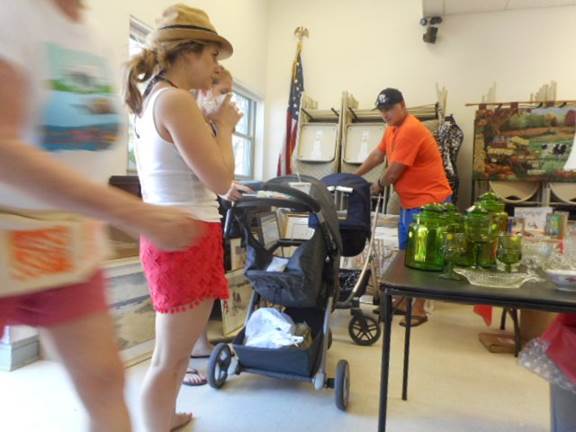 They came with carriages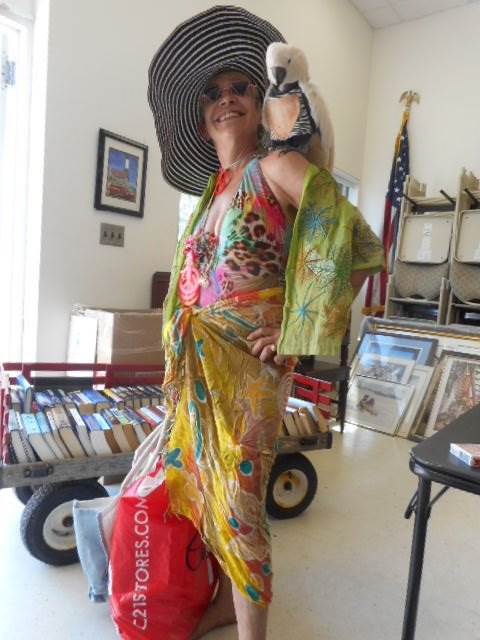 Or with bird – goes with the outfit of course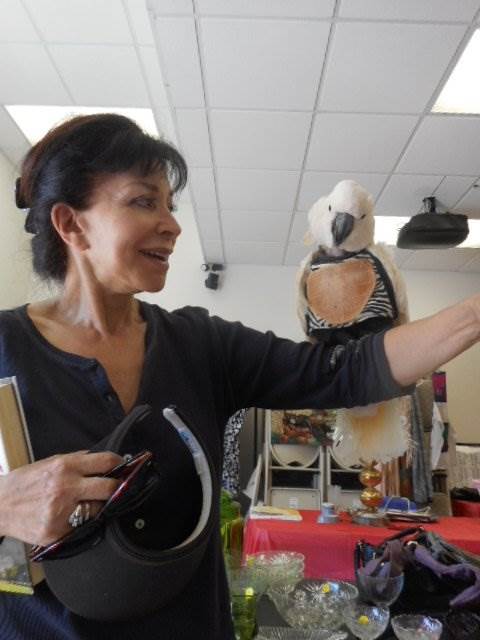 How much for the bird?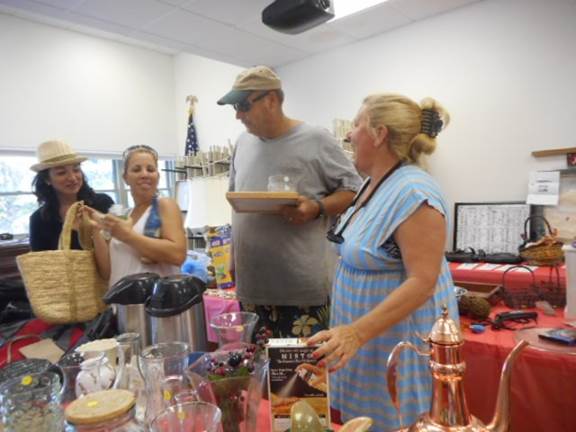 The family that shops together…well, you know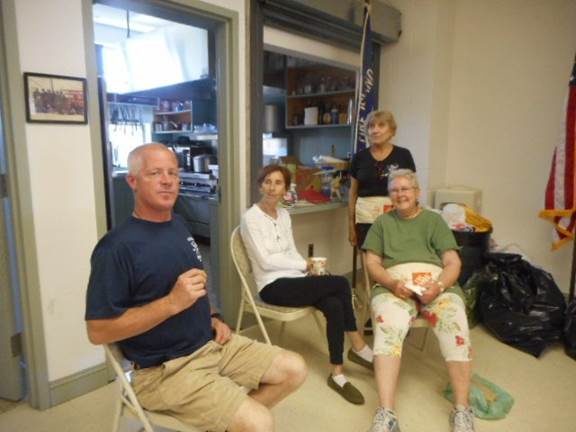 Ashley, hangin' with the help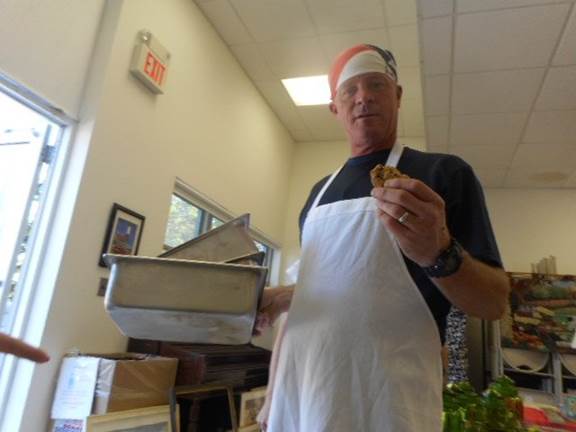 Then back to work – came for his pots (and a cookie)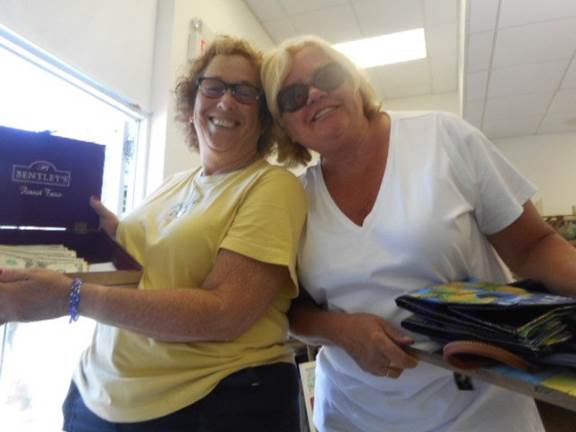 Myna's efforts paid off: Kathy spent plenty and won many silent auction items
Karen bought "a few items" with Susan's help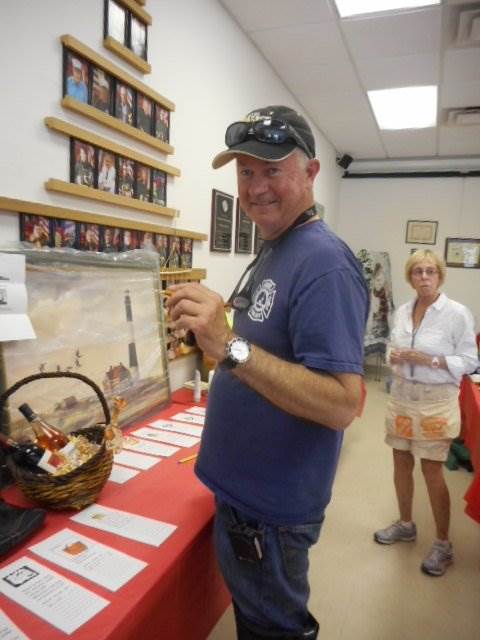 Sam typically bought a bit of Kismet History
Meanwhile…outside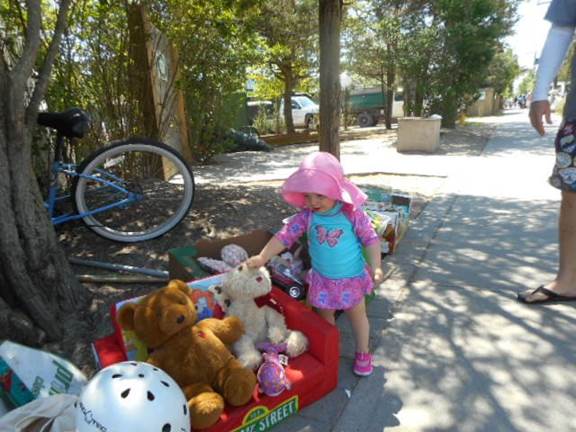 Never too young to go shopping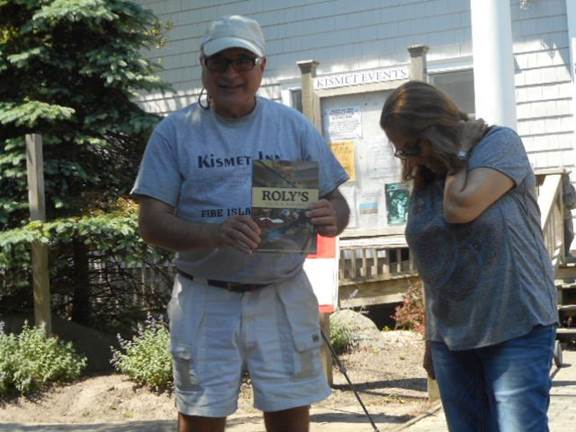 New cook book for new kitchen for new homeowners Rosanne & Ken………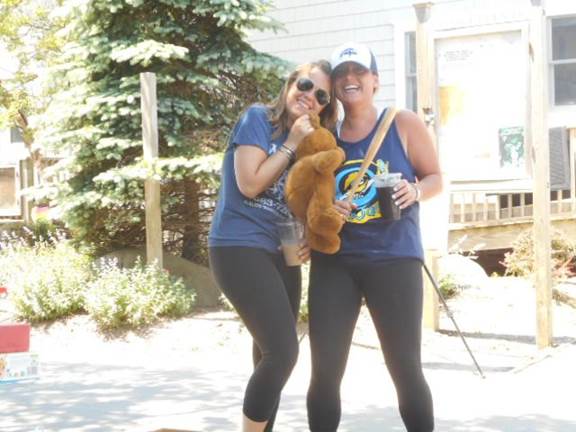 A teddy bear & a bat? What are Gracie & Kiley up to?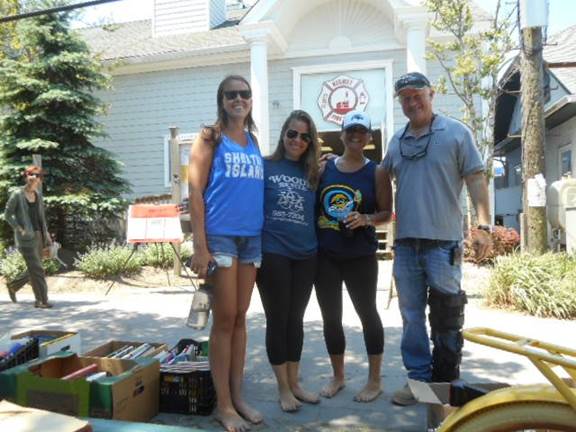 Better behave, dad's here and sis Mysterious Mallory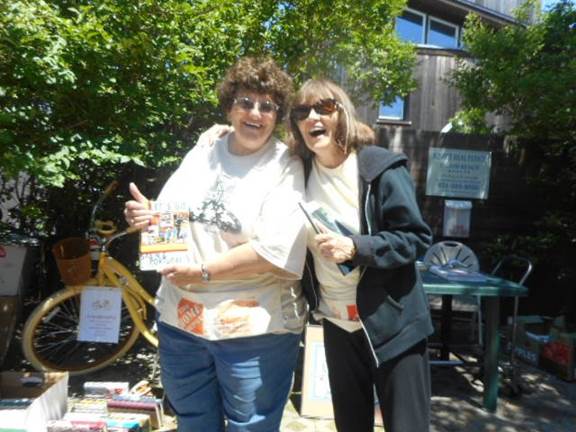 Staffers Barbara & Bridget having too much fun out there
The Results:
We collected $3290.47 from the Flea Market, Basket of Cheer and 3 donations. We have over $350 still owed (mostly Gene & Sam). We took in $425 from the bike raffle.
Silent auction winners: Kathy Henry (Inn, Out, Market, Nicky's gift certificates), Sam Wood (2 framed copies of hand-drawn Kismet Map 1981 & designer hand bags), Gene McGovern (lighthouse painting donated by Regina English), Bradlee White (Amazon gift certificate)
Basket of cheer: 1st- Mike Bell; 2nd- Addy Nyburg; 3rd - Nancy Russell
Bradlee   
                        …the cats…and the community thank you!!!