With only one day's notice Kismet residents rose to the challenge, most entering Caroline Stern's mysterious house, Eyegasm, for the fist time, to donate goods and money.  It was a happy reminder of flea markets past.
Note from Caroline:
Welcome to my house, Eyegasm .
With the generous donations of goods and tireless
assistance of helpers the KLAW fundraiser collected about $1000 for the neutering and feeding of Kismet's feline community
 Thank you for your support
A very limited list of donors include:
George & Caroline
Larry Cole
Rob
Isabella
Luke
Marilyn
Katherine Kornblau
Charlie
A note of thanks to KLAW president Bradlee White, micro managing from Florida.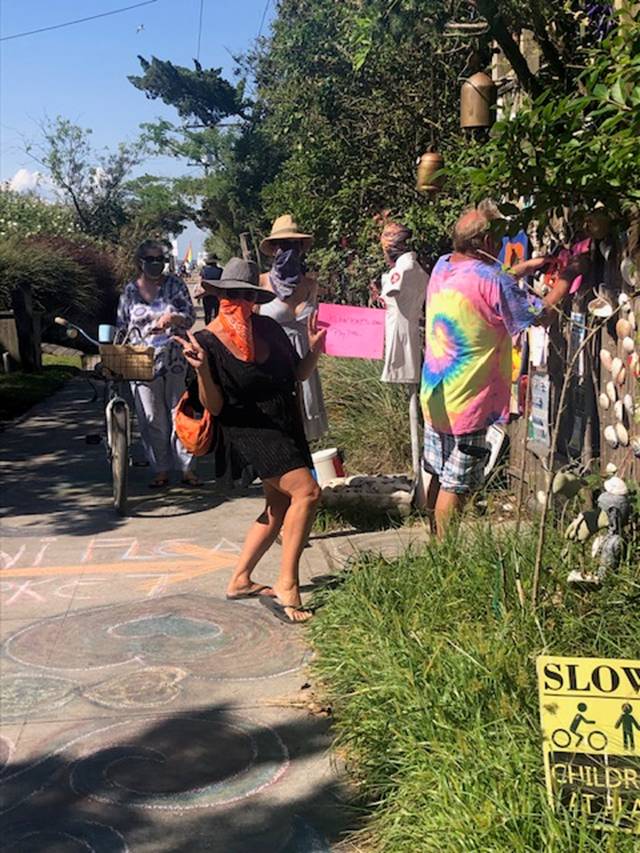 Shoppers enter the secretive sanctuary
Our Hosts George & Caroline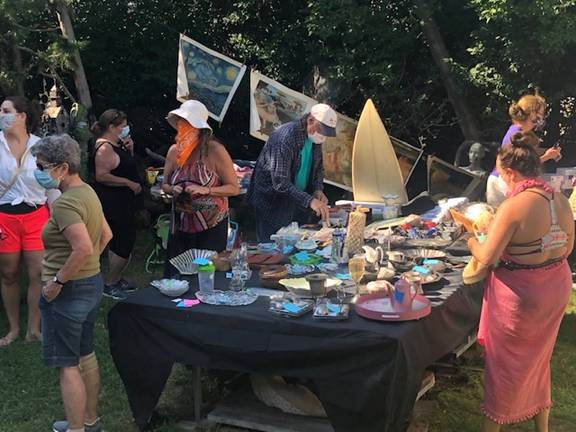 Lots of merchandise
HAPPY SHOPPERS
Caroline shows her approval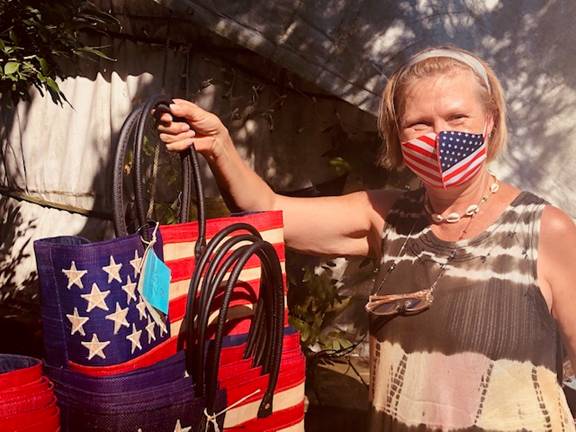 look! Matches my mask!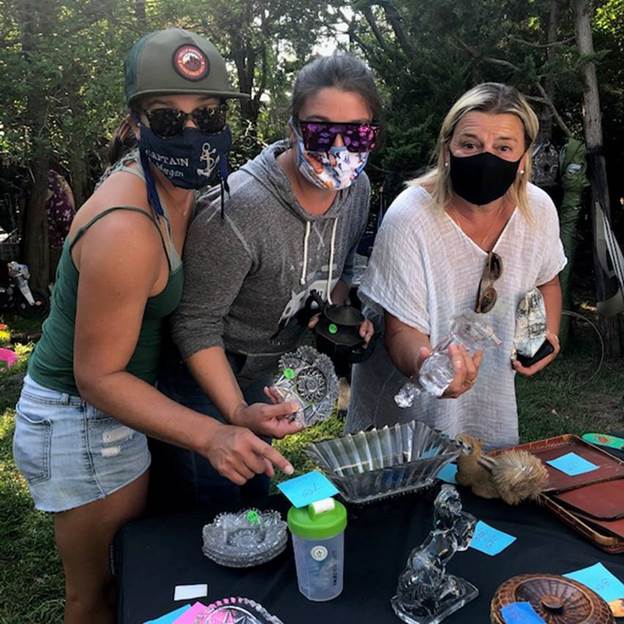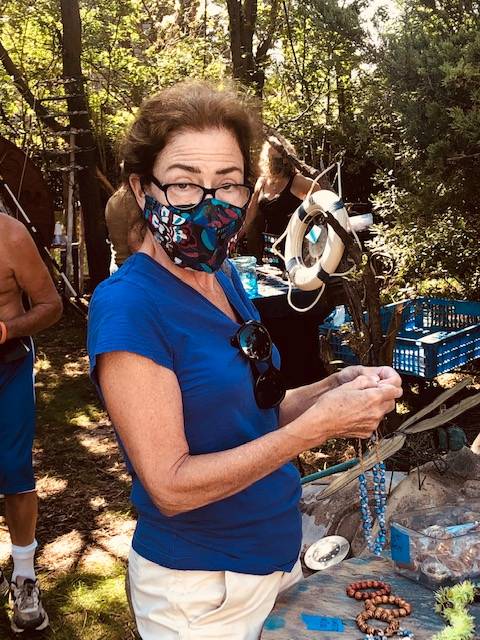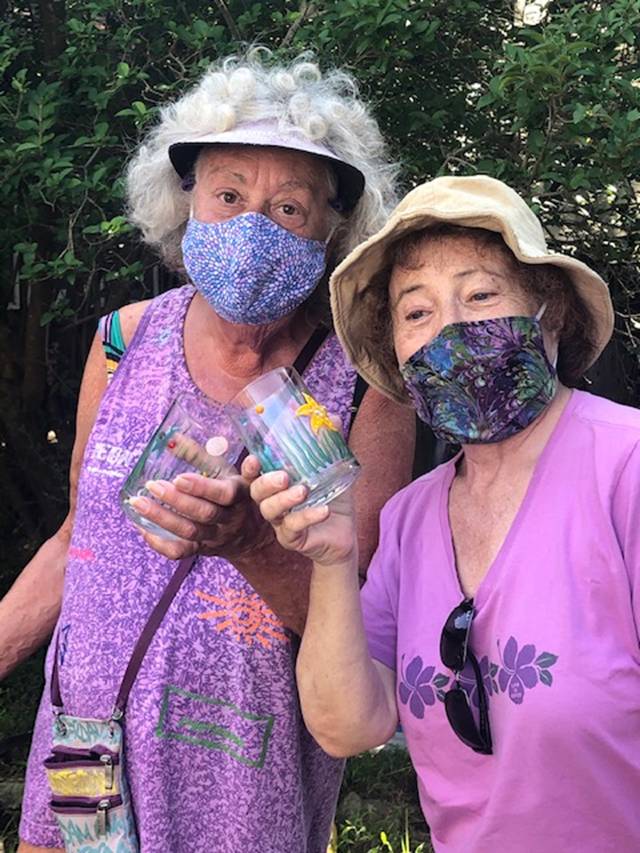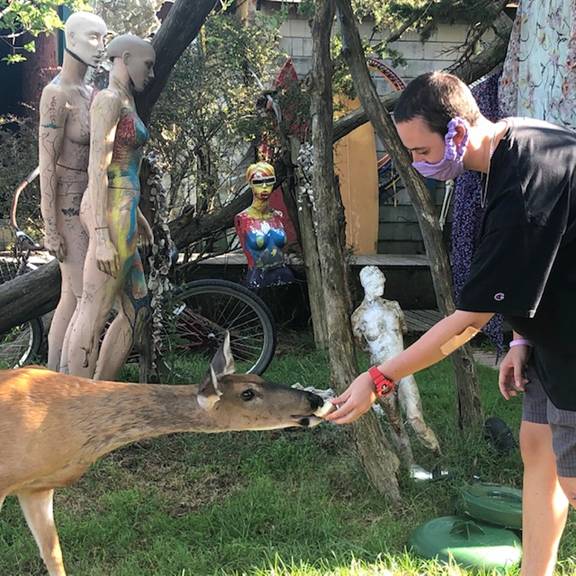 in the middle of it all a deer wandered in for a snack
 something for everyone
Better be nice to this bird! He Lives here.
A shy recipient of the proceeds - thank you on behalf of my friends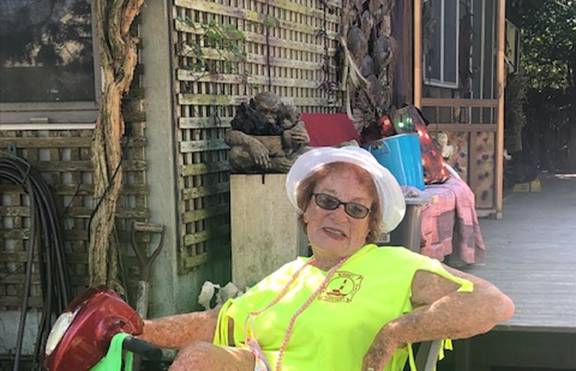 Jeannie - text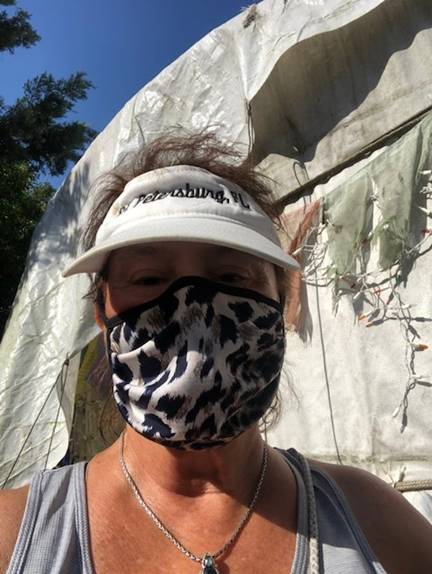 A Z photographer