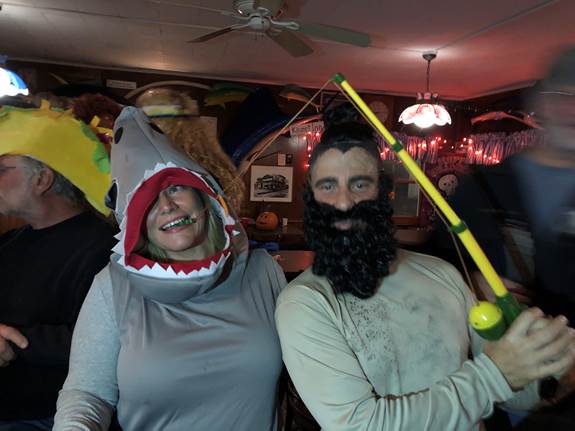 First Prize.
Carrie & Tim emulating their hero, Jay, who saved a shark and wrestled him back into the ocean
Kismet Halloween, '18
A hallowed Halloween tradition hampered by a storm
                                           Pix by Wendy
The ferries were suspended due to a Nor'easter with winds gusting up in places to 67 mph and rain, and temp in the 40's.
The year 'rounders were lucky. Without the ferries anyone who did not begin their weekend Friday was out of luck. Also impacted was foot traffic and Larry said there were only 2 boats in the marina which was traditionally packed for the occasion.
Nevertheless the event which usually hosts over 250 managed a still sizeable number of 100-140 celebrants.
Larry said this was not the first time Halloween was challenged by outside forces citing Hurricane Sandy and 9/11.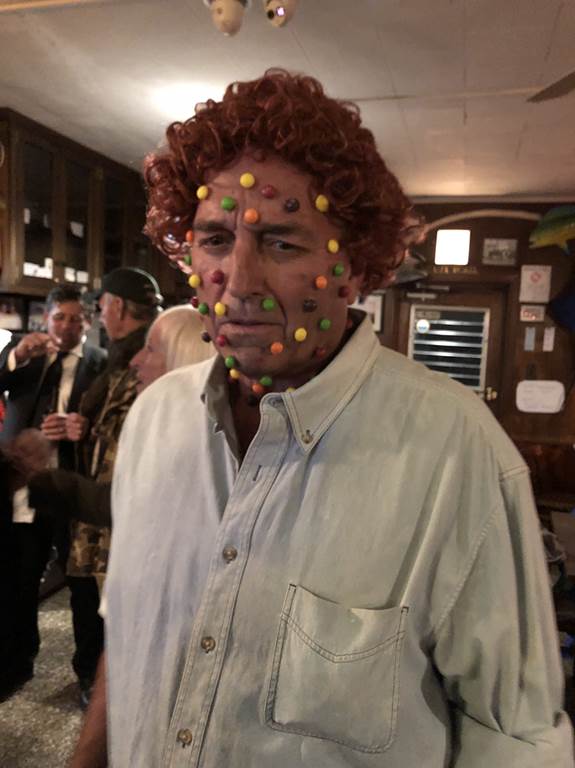 Skittles (Fred) second place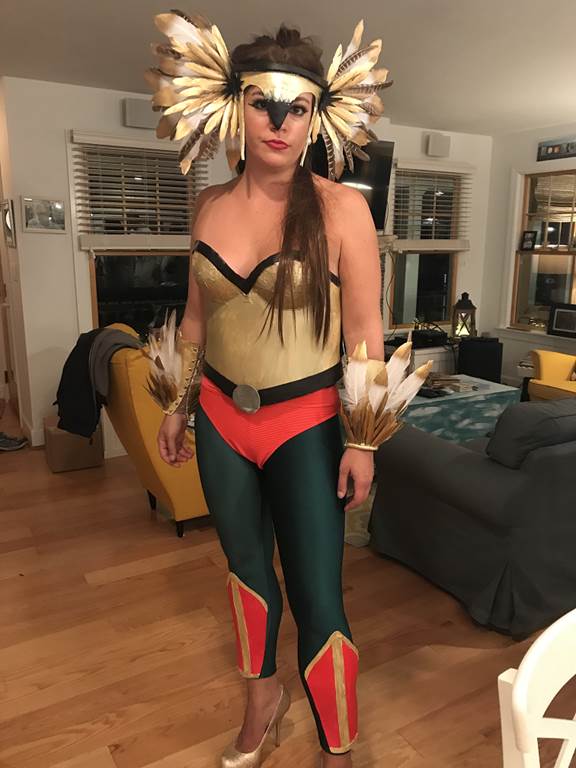 Brittany Mooney in all her glory – 3rd place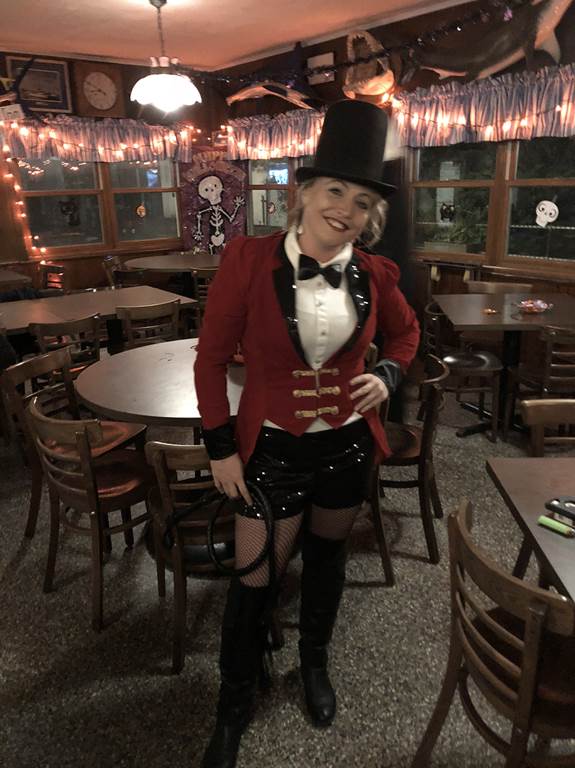 Whatever ring your are master of count me in!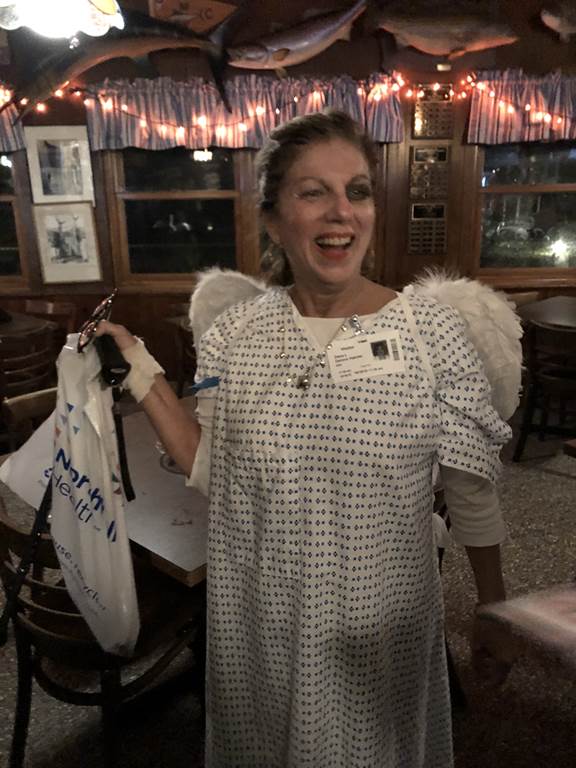 Is that an angel of mercy working overtime (and enjoying it)?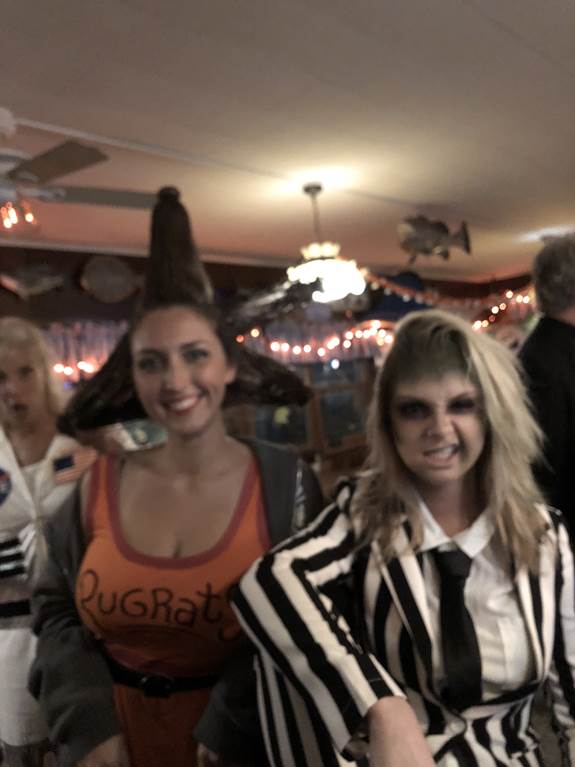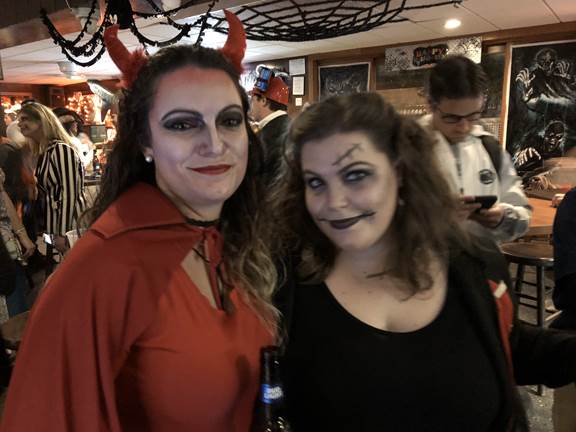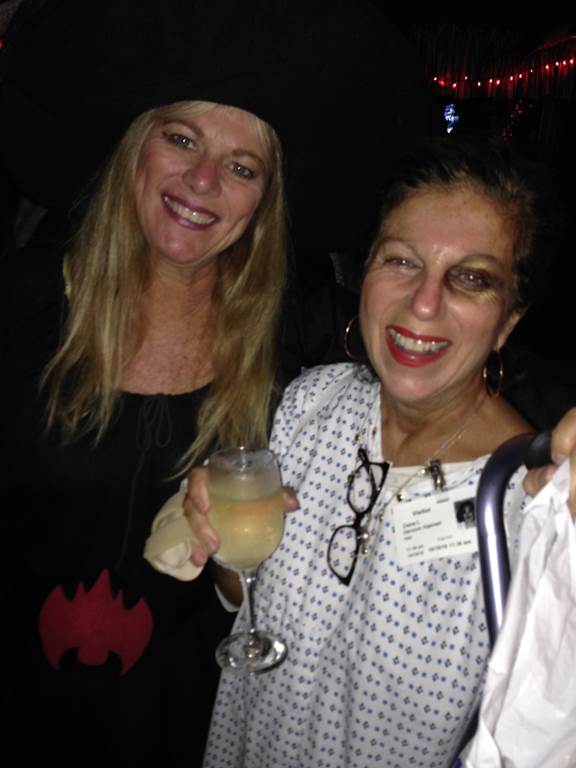 Wendy & Dana, obviously enjoying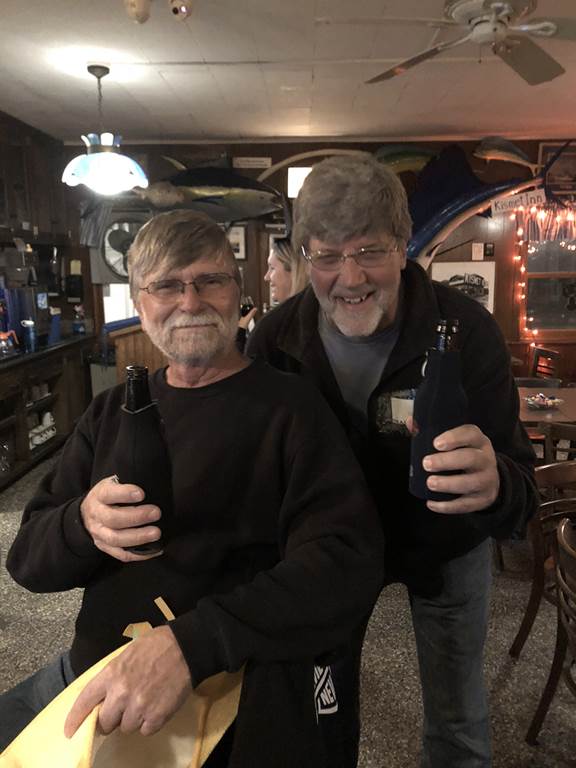 Mike and Jeff also enjoying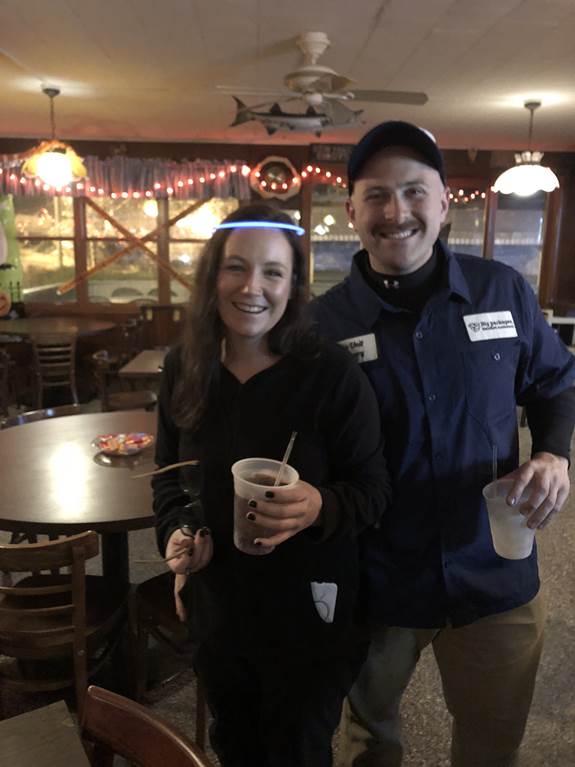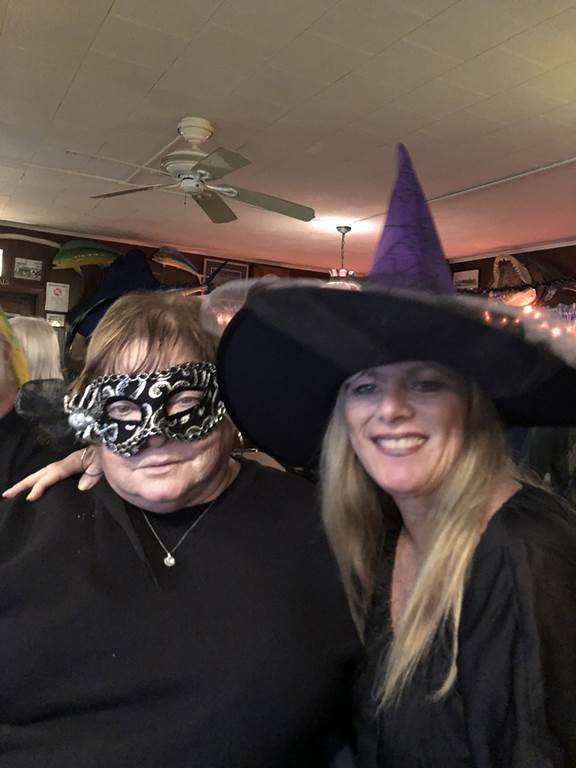 Dusty and Wendy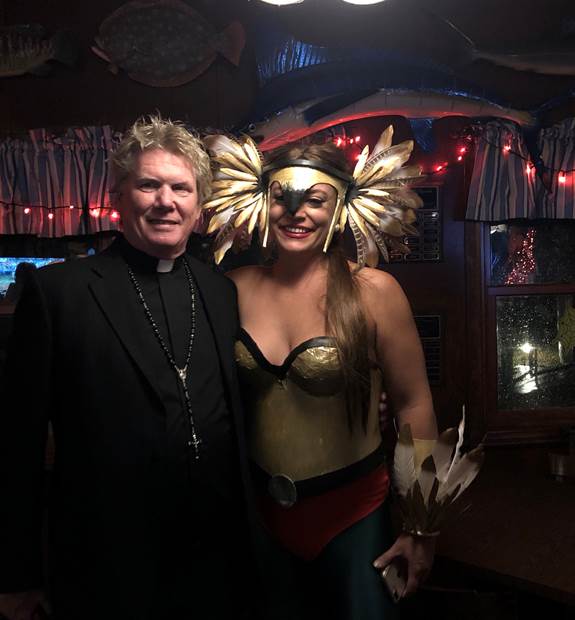 Jimmy and……..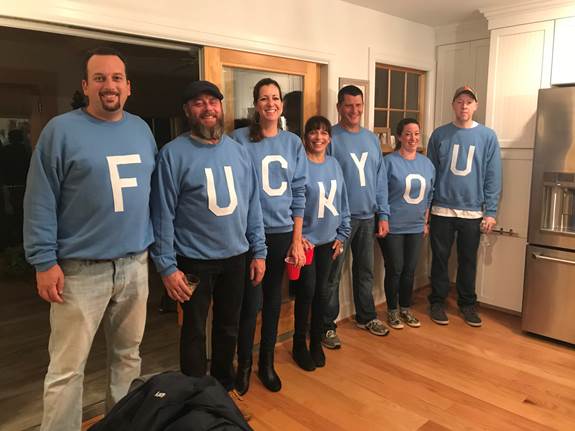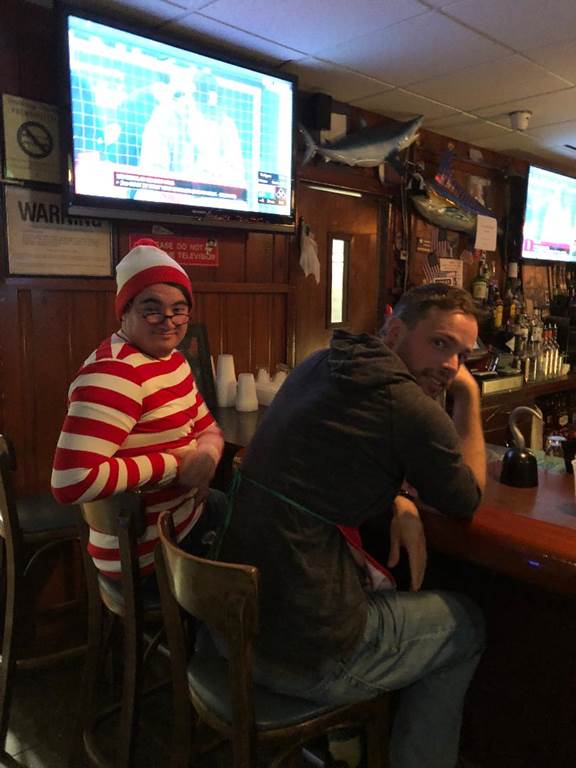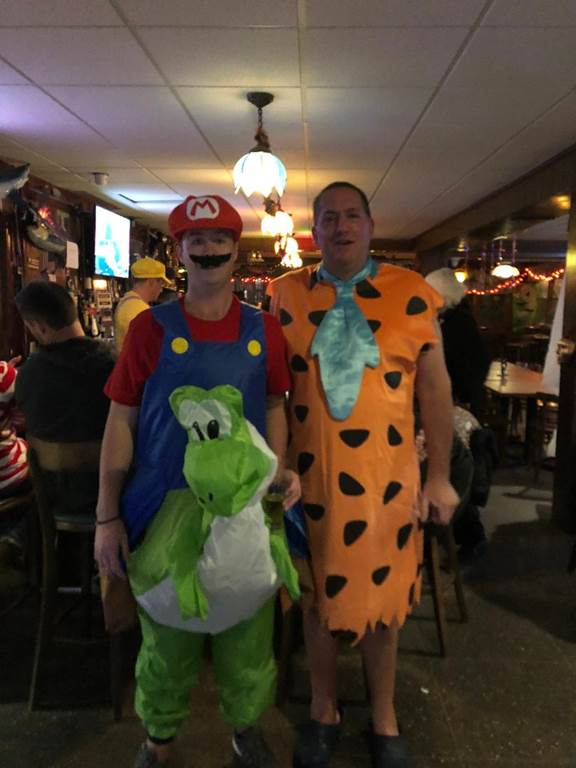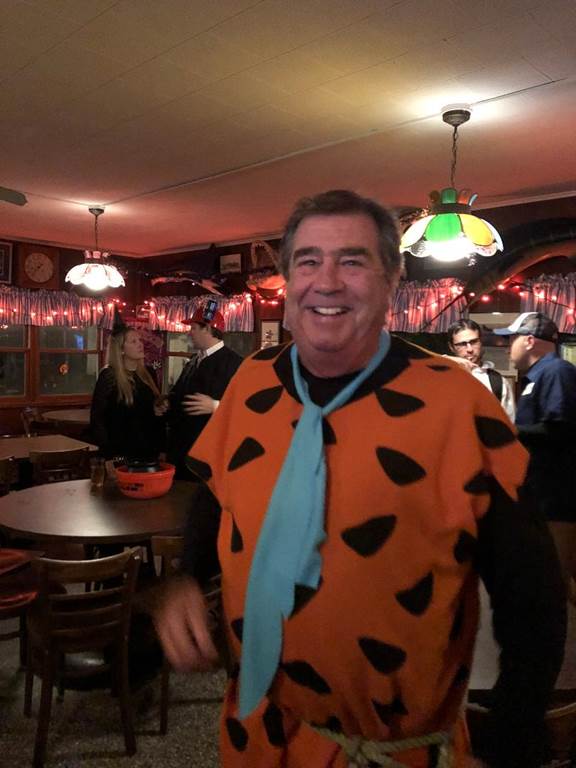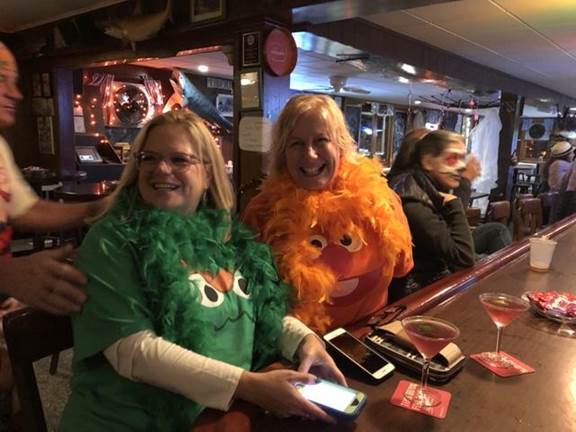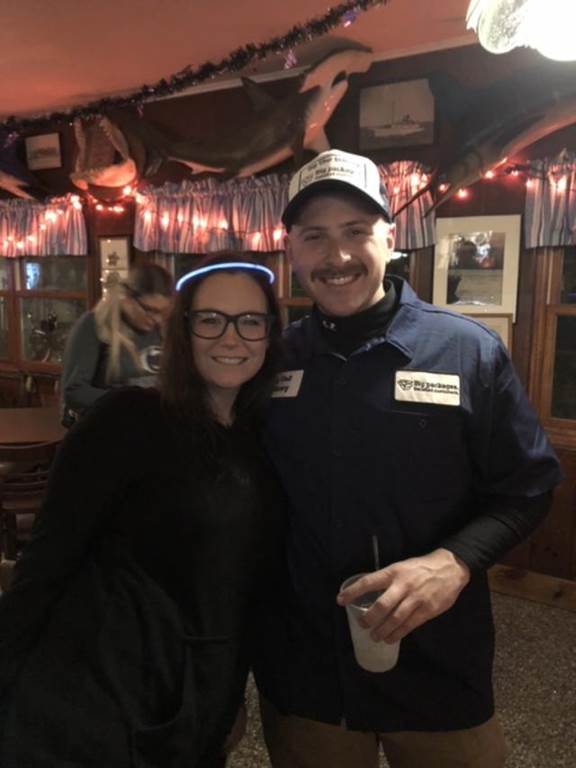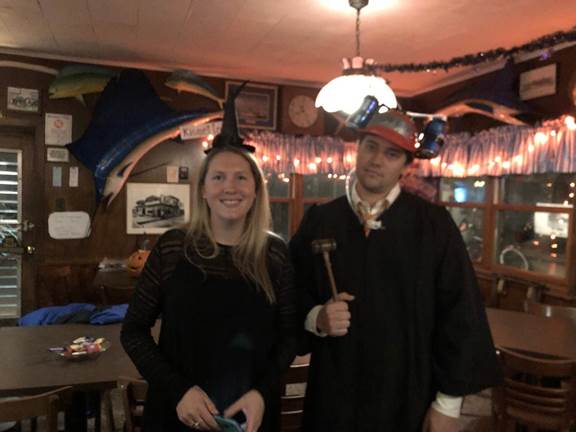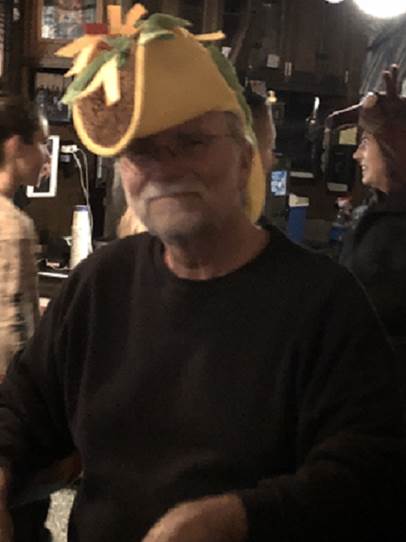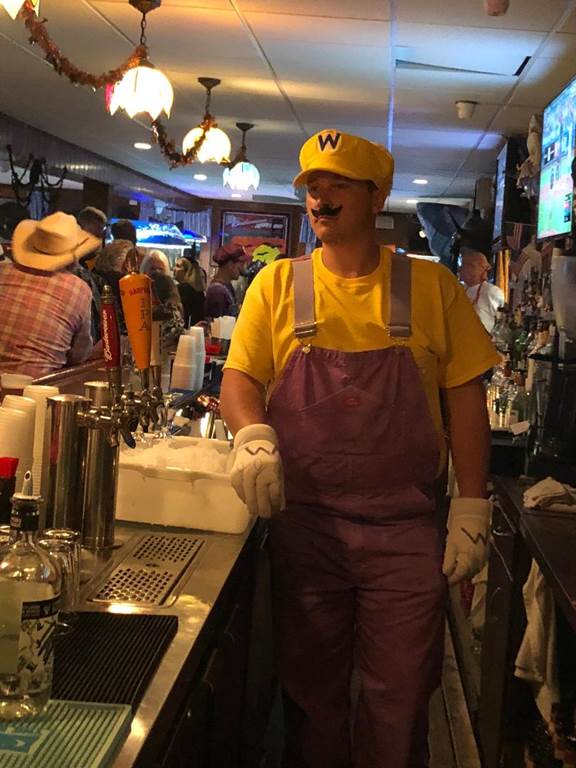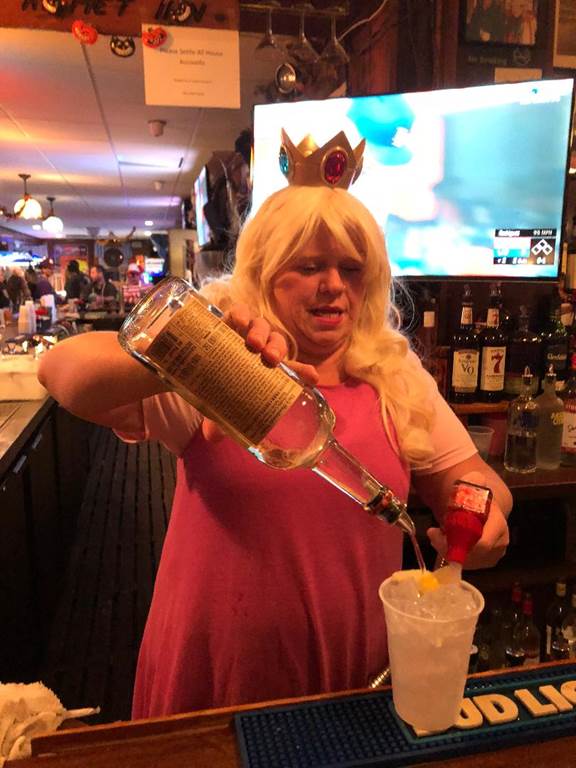 As usual the tenders never disappoint in their holiday gear
Ken & Lorrie had their traditional pre Inn party at their house which was packed with guests each representing a different month of the year
  (Weather wise, it was a crappy day and night but of course we didn't let that stop us!)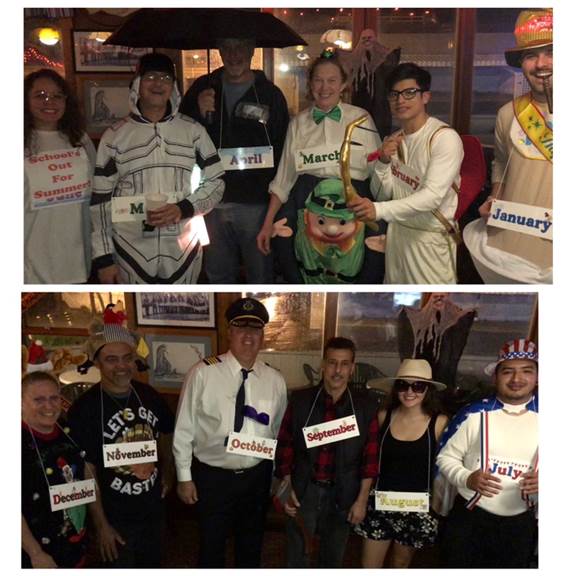 From what I see here and have heard it was a festive affair perhaps even better because it was Kismet's own celebrating together.
A fitting end to the Summer of '18
                                             Jeannie