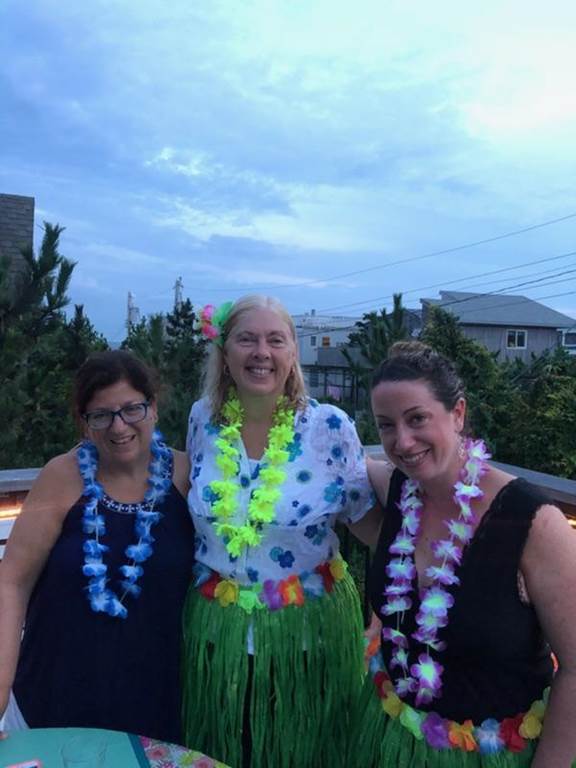 Debbie, Ginny and Jenn organized the East Lighthouse Luau
East Lighthouse Annual Luau Moves Indoors
By Ginny Butler
Due to unpredictable weather Genn and Bob hosted the 3rd annual East Lighthouse Luau at Brown Sugar.
.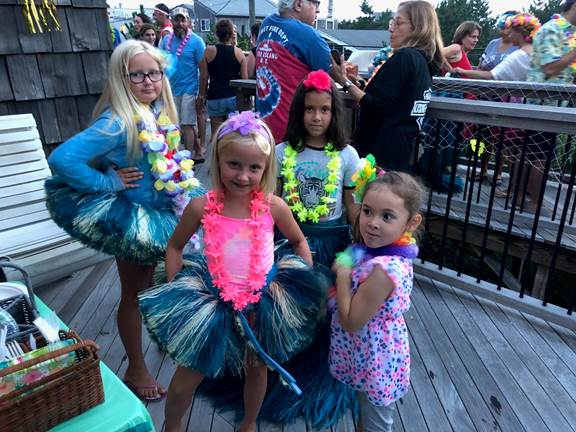 Victoria, Tess, Maya and Ciara
Summer Camp arrived with authentic hula skirts which the girls enjoyed wearing.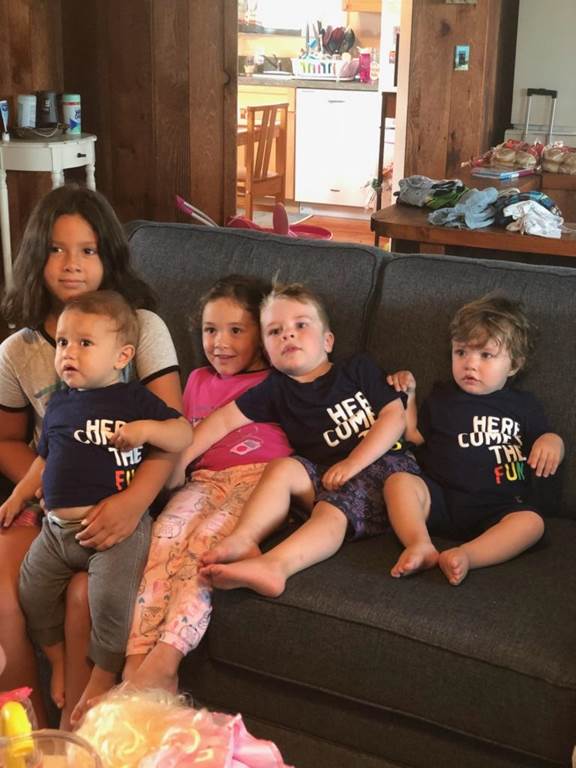 Butler grandkids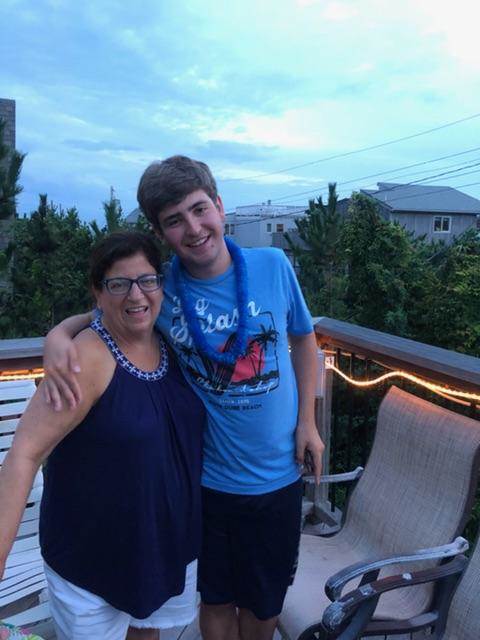 Skyler and mom Debbie before he goes off to college for the first time.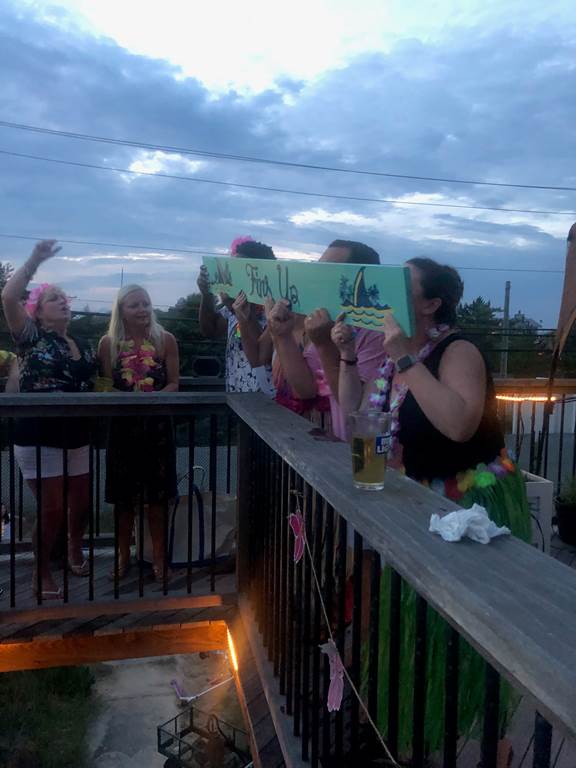 Ela and cousin Lori look on as Genn, Mark, Amber and Ivan enjoy a shot from the shot board.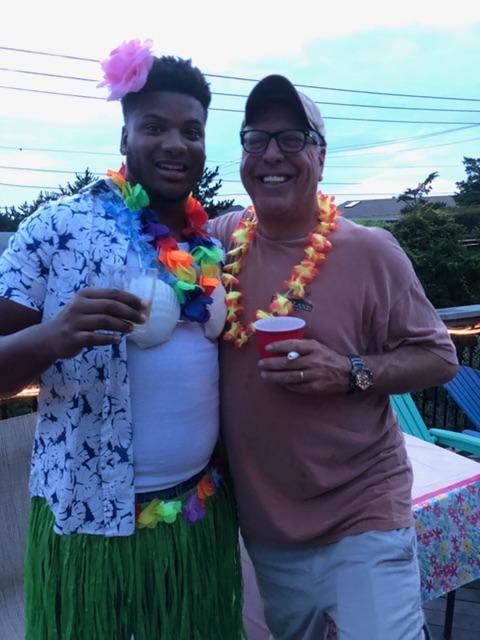 Ivan in hula attire with Elliot.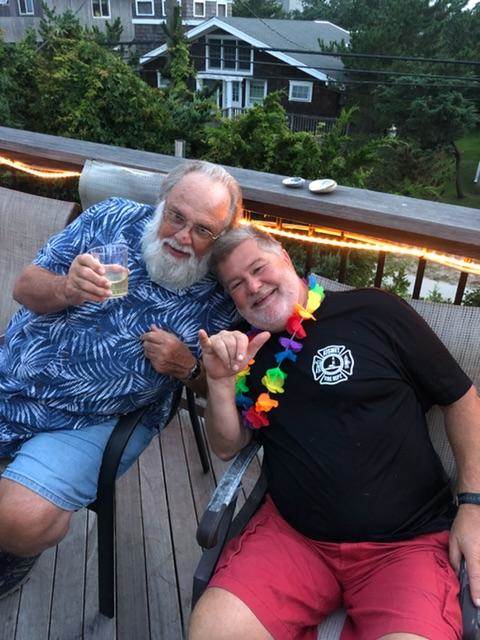 Kevin and Joe relaxing on the deck.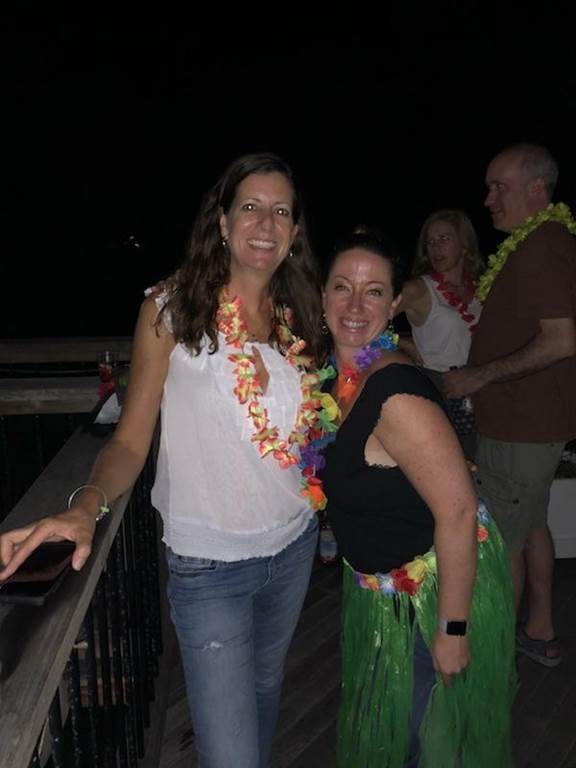 Dana and Genn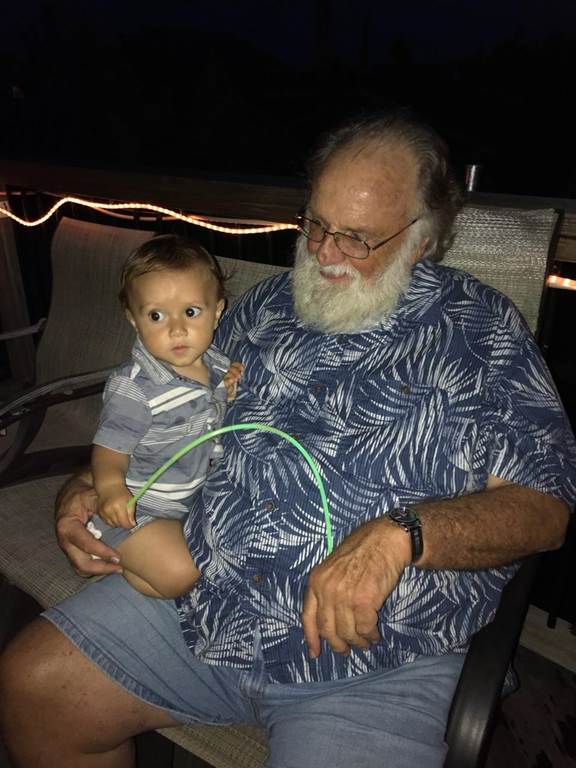 PopPop Kevin entertaining grandson Dante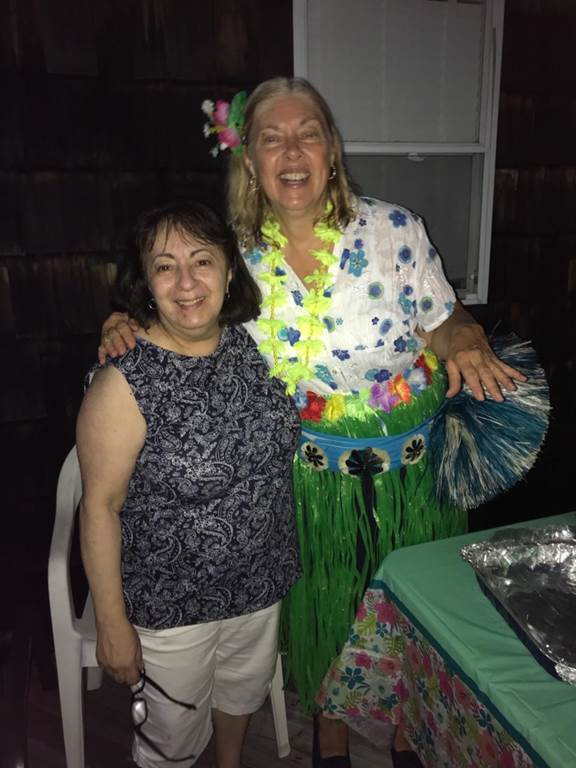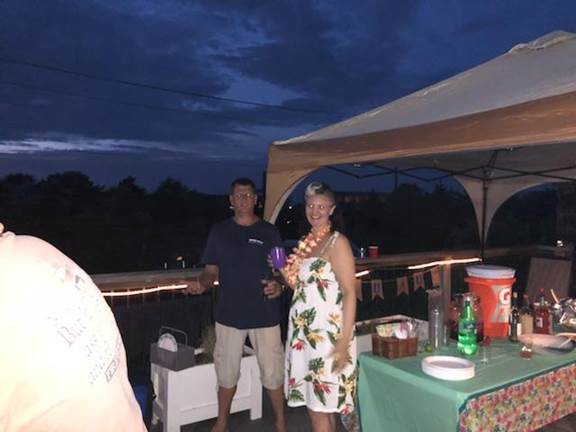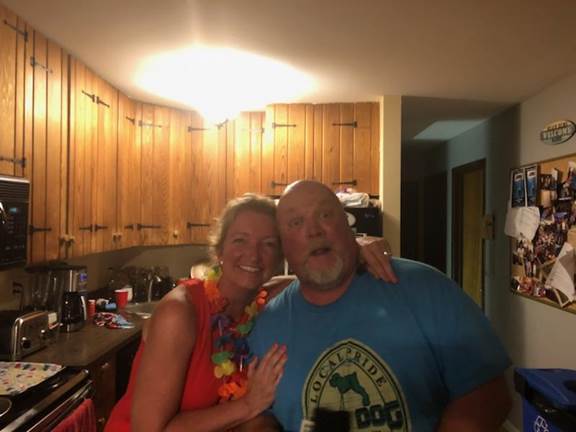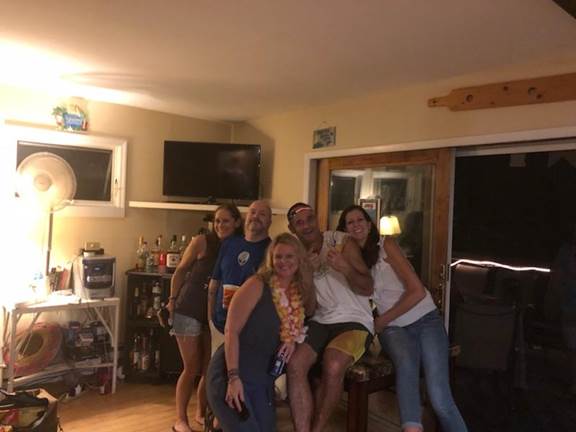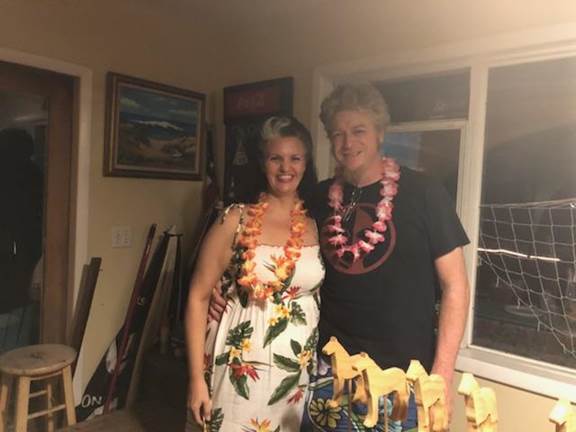 Assorted revelers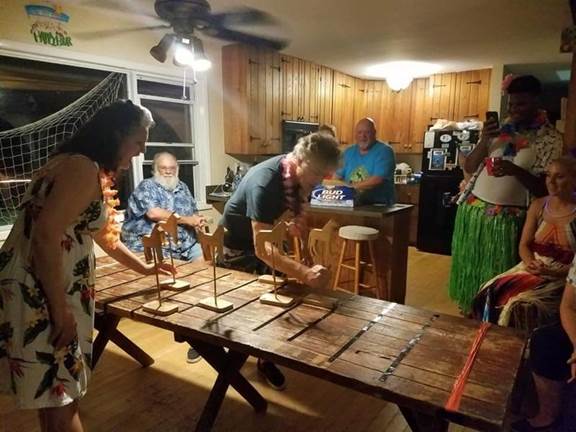 The Horse Race
It turned out to be a great night with families and friends topping the night off with horse races.
The weather could not diminish the obvious enjoyment of the first ever indoor Luau!!!