53rd Miss Fire Island Pageant
A truly eclectic, extravagant, elegant event!
By Jeannie Lieberman
Gray clouds and gusty winds could not dim the enthusiasm for the 53 annual Miss Fire Island Contest, September 8th, at the Ice Palace Cherry Grove made more comfortable with the resurrection of the Cherry Grove Hotel.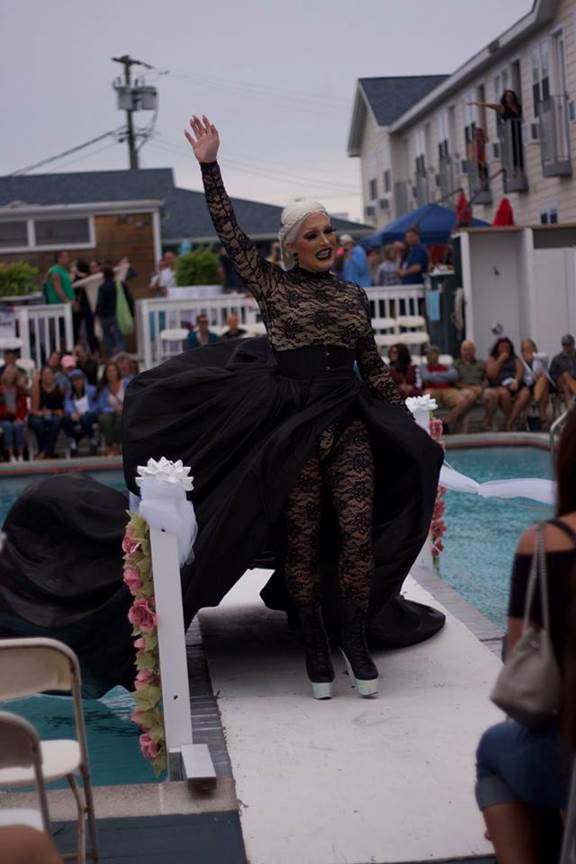 Although the threat of rain was palpable they even continued with the pool show.
The judges had the daunting task of sorting out the winners:
Sal Piro, Head Judge
Gregg Giannillo
Holly Dae
Bruce Micheal, 2002
Walter Kowalsky Mr. Fire Island Leather 2018
Rita George, Miss Fire Island 1969;
Mike Fisher
Tally Judge, Dennis McConkey
Special awards: George Roth for '50 years of Rita George at Miss Fire Island, Ice Palace and Cherry Grove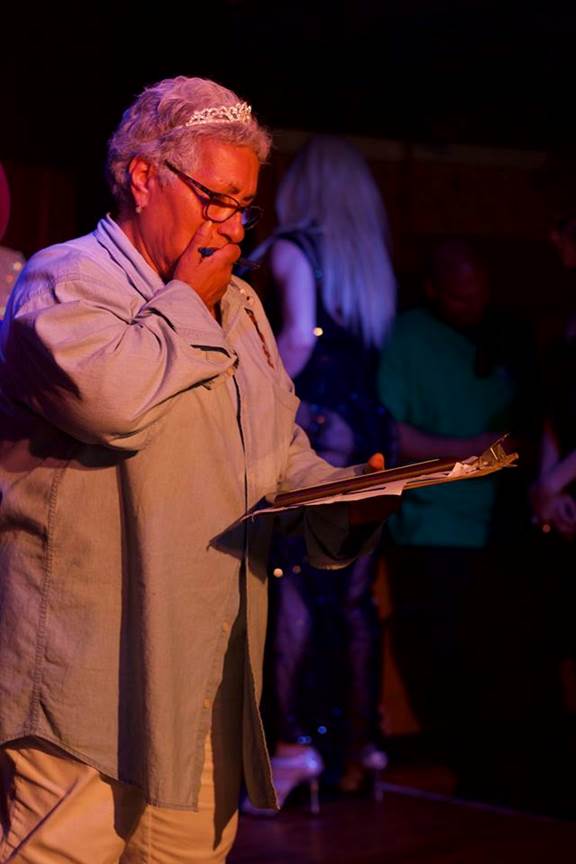 and Maria Elena Passaretti for 20 years of service as a contest coordinator
Chuck McTague and Richard D. Kennedy worked their typical magic with music, lights, and sound
Additional contestants:
Countess Mascara, China, Kara Social, Clarice Dubois, Victoria Falls, Angela Saxon, Billy Little, Olivia London, Delrina Best, Leila Lancing,  Dixie Enormous, and Anna Michaels and David Jones, running for Ms. Fire Island.
Brian Hull sang the Star Spangled Banner and Johnny Savoy's Ballad of Miss Fire Island.

Tina Burner, Miss Fire Island.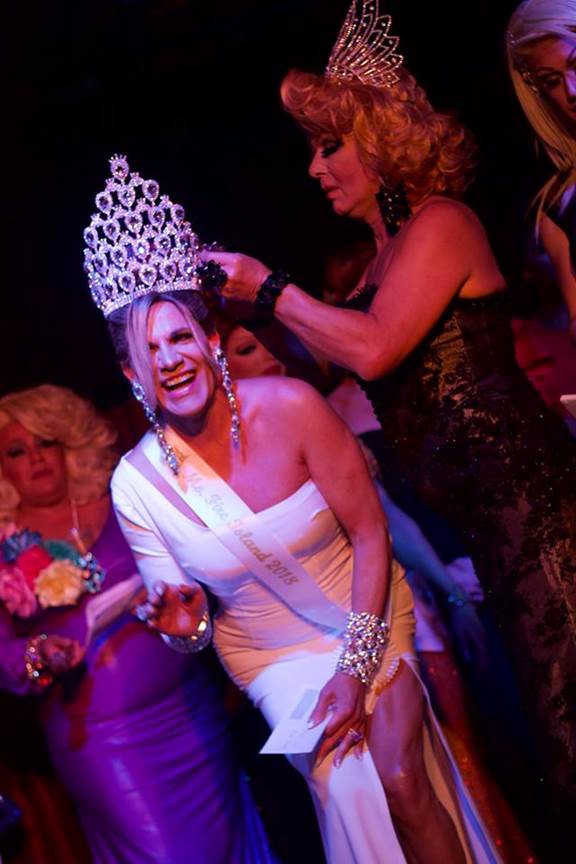 Vanessa Diamond, Ms. Fire Island