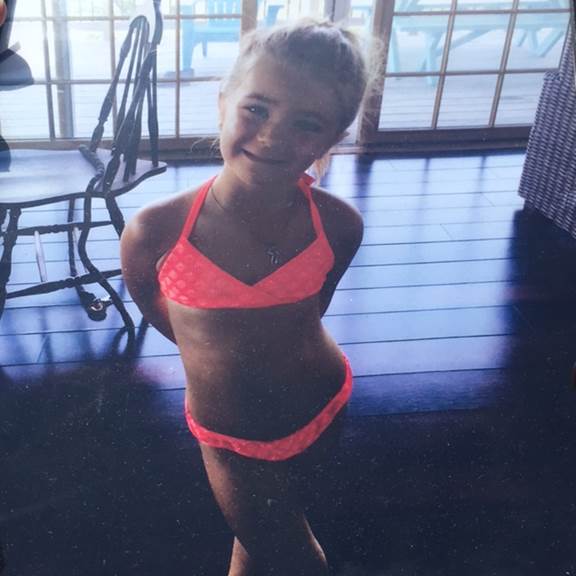 In the midst of a news cycle filled with reports of middle aged celebrity suicides, the loss of joyously life affirming little 7 year old Paige Keely last year was even more poignant.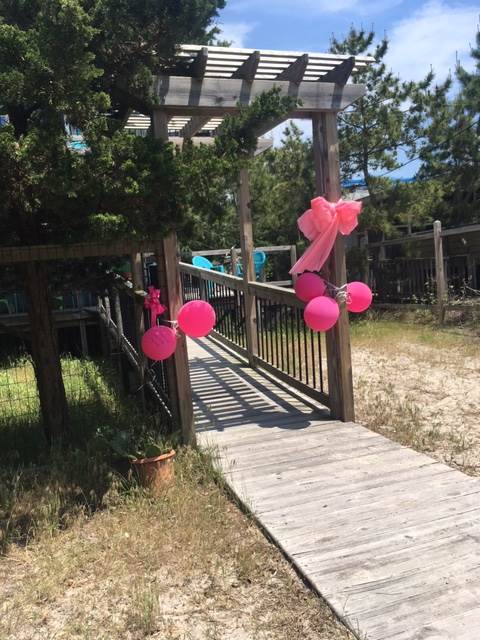 Pink ribbons and balloons festooned Paige's house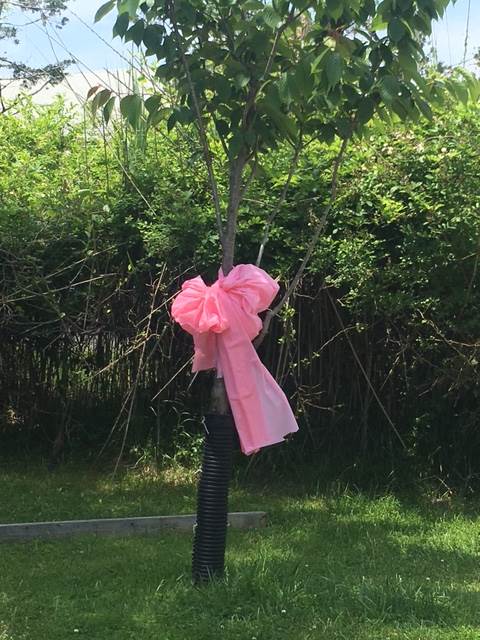 And continued down the Walk
To the playground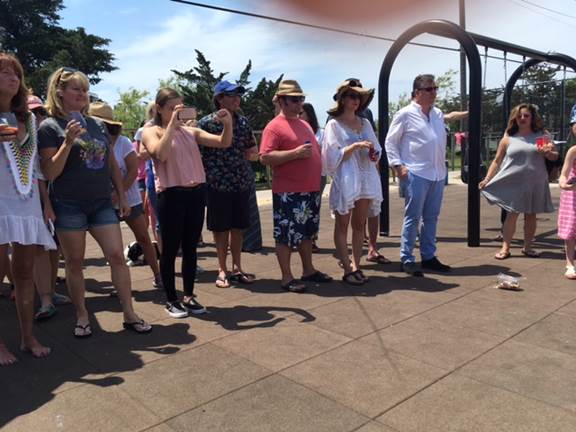 where a group of friends, neighbors joined the family in a tribute to Paige's life.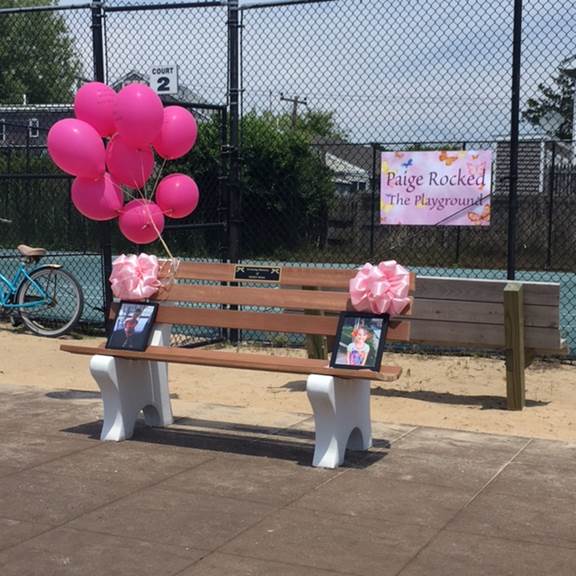 The Memorial Bench donated by Sam and Amy Wood.
 Attendees were encouraged to personalize shells for Paige's bench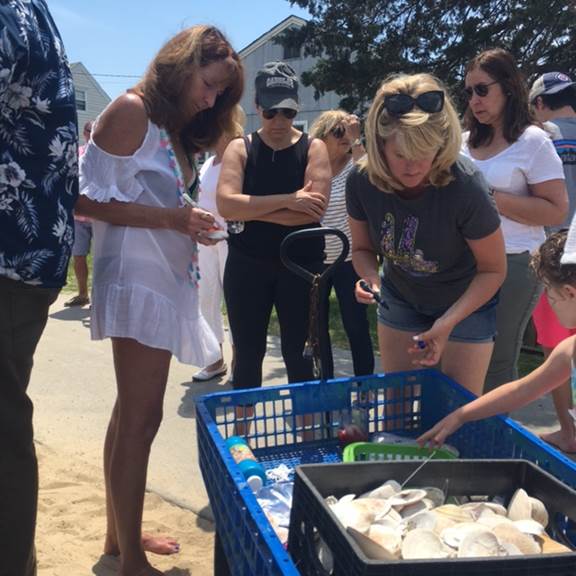 Both big…….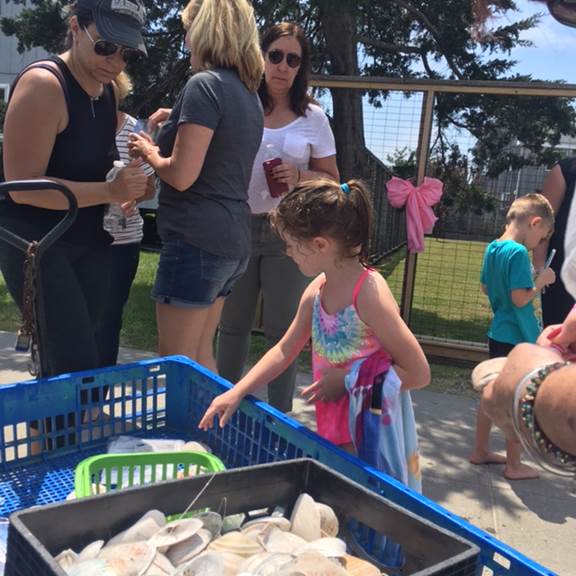 And small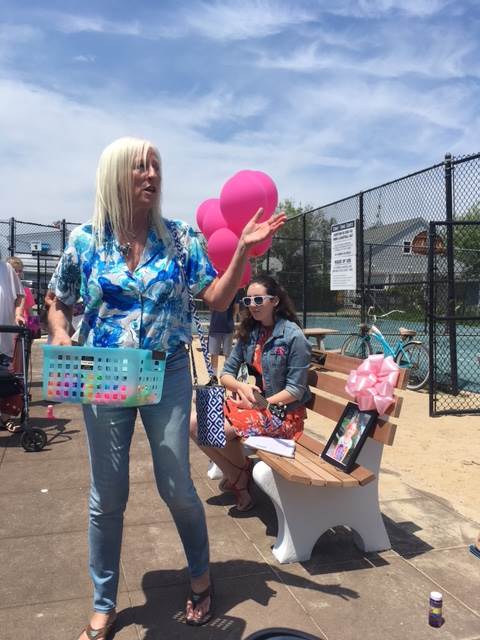 Karen dispensed colorful bubble blowers to the crowd capturing Paige's spirit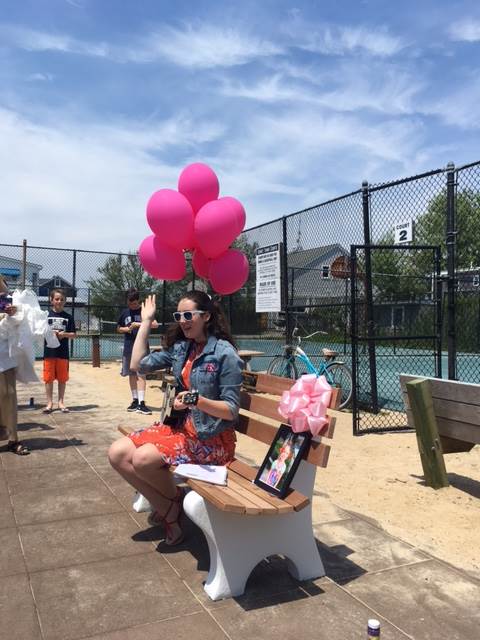 Lara Dunphy played one of her songs that Paige loved.
Paige's grieving Grandmother said that son in law Tom is now her full fledged son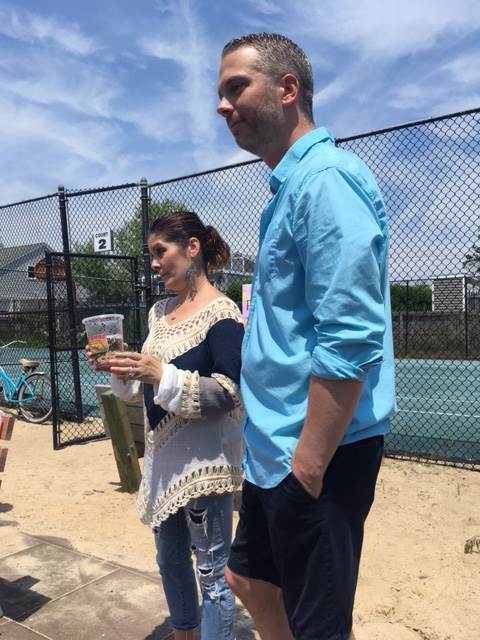 Parents Tina and Tom recalled some of her remarks. "Paige loved this place so much, she was so full of wonder, collecting beach glass, sand crabs and especially the playground. When the playground was closed for repairs, Paige observed 'Daddy, somebody stole the park' ".
She is forever a Fire Island child.
Tina released a container of lady bugs, symbol of good luck that Paige loved… "I hope one of them lands on you".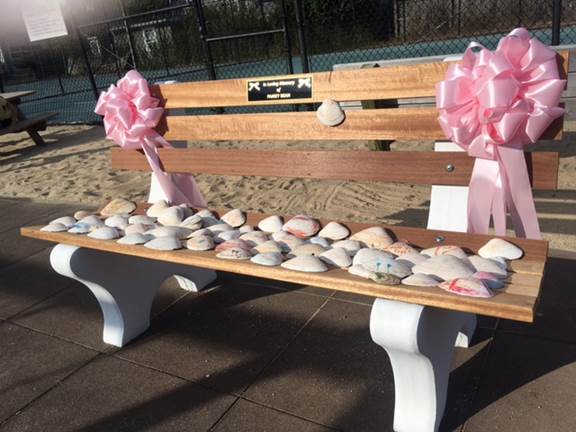 Paige's bench as it stands today.