Return of a Kismet tradition: Pancake Breakfast at Firehouse
This Saturday's Pancake Breakfast -hosted by our KFD- fed over 150-kids and adults alike. In a new twist, the adults were offered a $5 brunch drink choice bartended by Joe Paternoster. Between the food and drink, and a 50-50 drawing, a healthy profit was posted. It took a full crew to pull off the event -in the kitchen, serving, set up and cleanup.
Karen Spollen, Joe Carleton, Linda Nowachek and Janet Lockie spearheaded the long popular brunch.
                                                Pix by Jeannie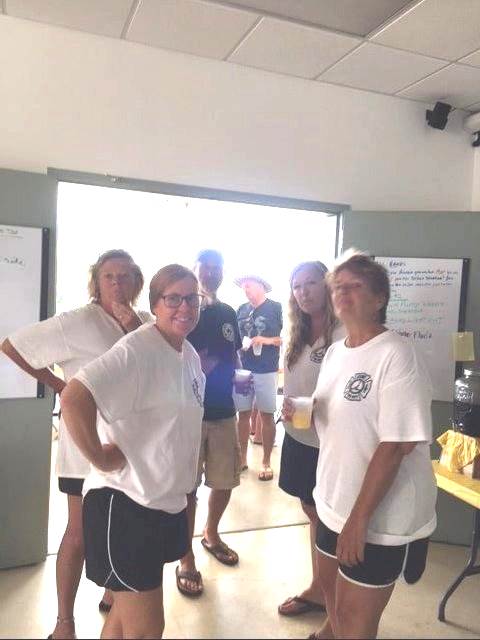 Brava, ladies!...and John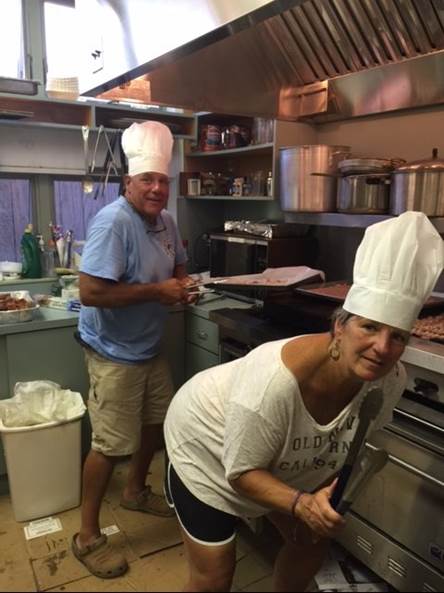 What's going on in the kitchen???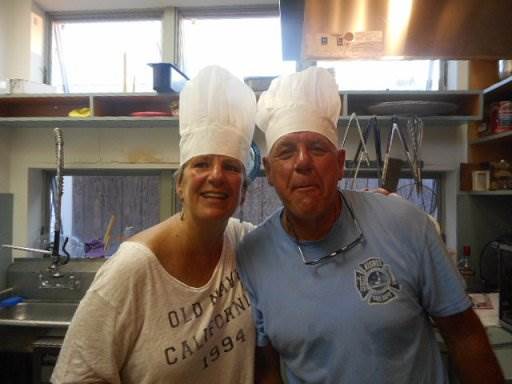 that's better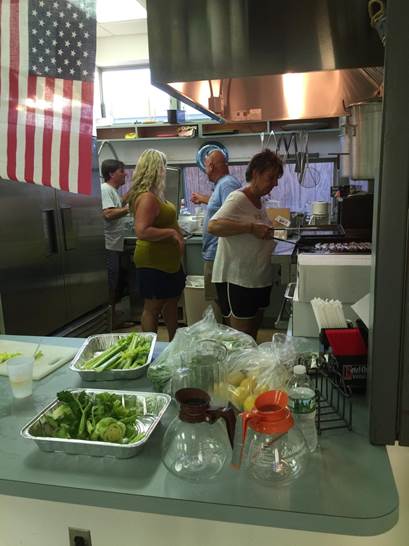 Getting it ready
Gotta cut the strawberries
And paint the bricks (??)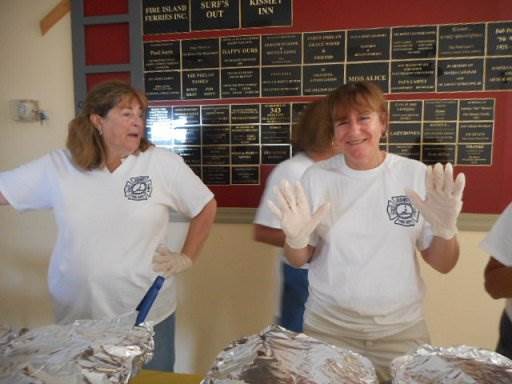 Jazz hands! Service with a smile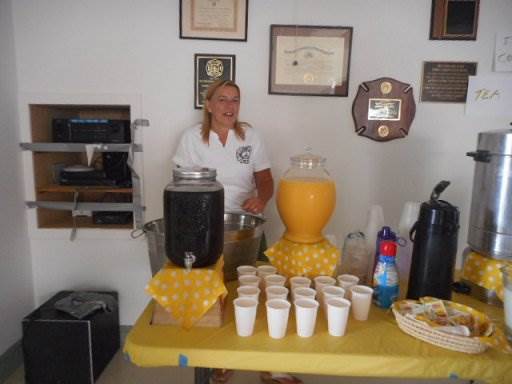 Ready at beverage stand
all set up – waiting for the crowds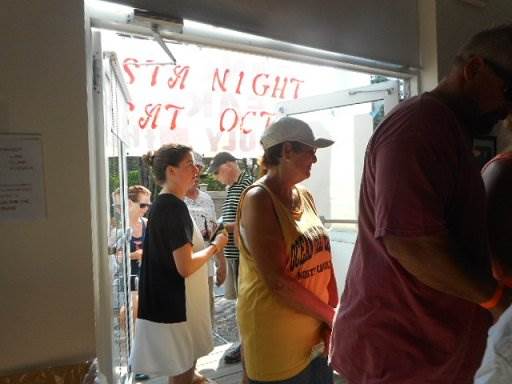 Here they come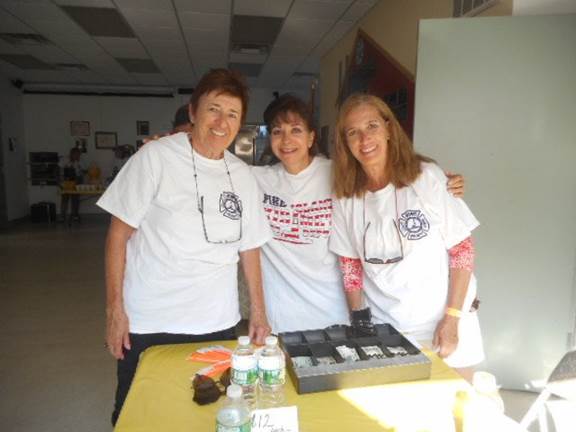 But gotta pay first…………..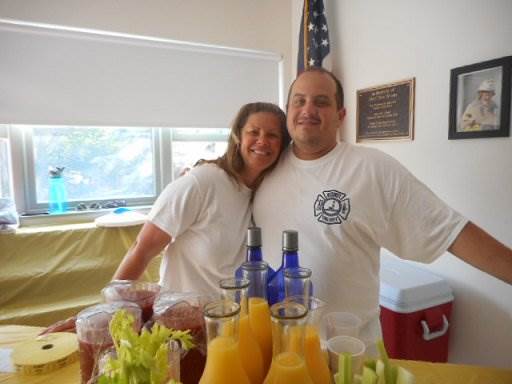 How 'bout a drink?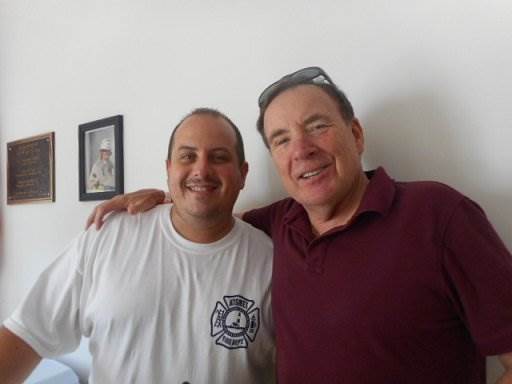 Look how happy it made us
OK second shift in the kitchen – full speed ahead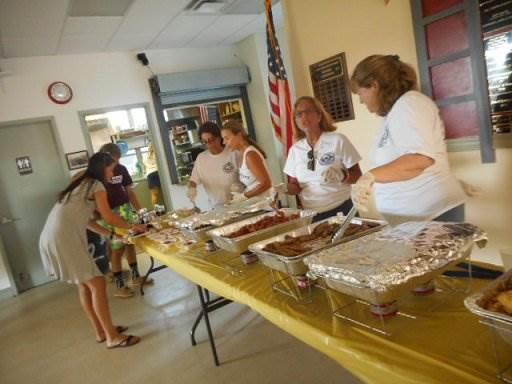 Ready set, go!!! (Pancakes went fast – gone by 11:15AM)
THE DINERS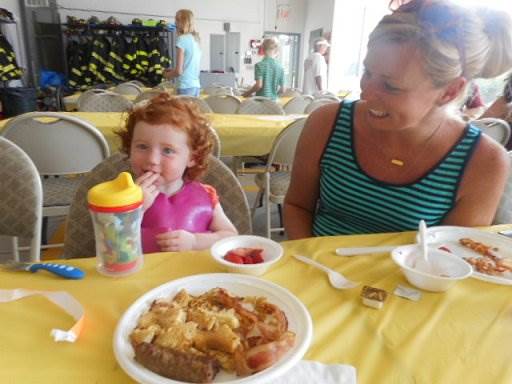 I'll just eat my fingers.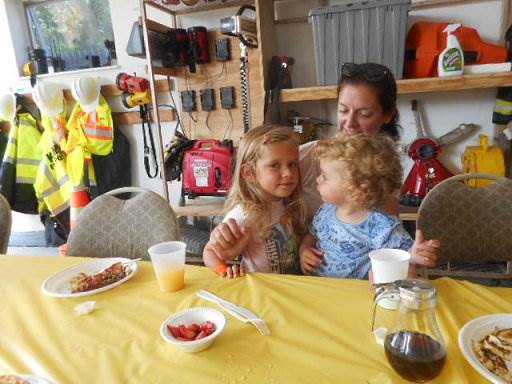 Did you get the recipe?
Pancakes make you strong!
Dad & son – how fast he grows……….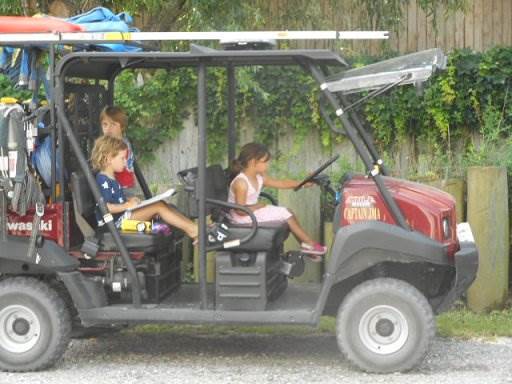 Got your license?
Awwww! Shucks………
Taking a break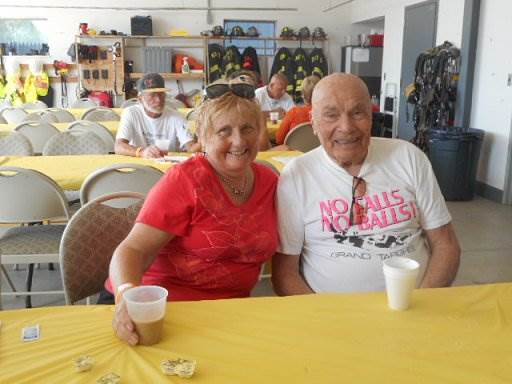 Aren't they cute?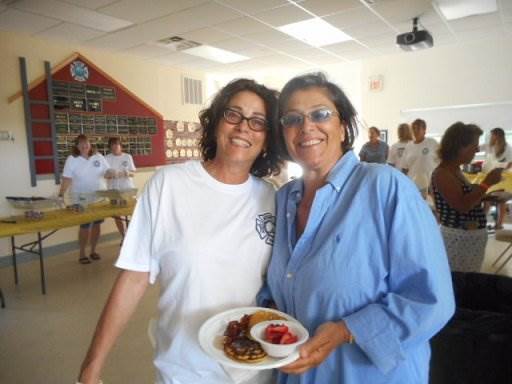 Pam and her "sister" Laura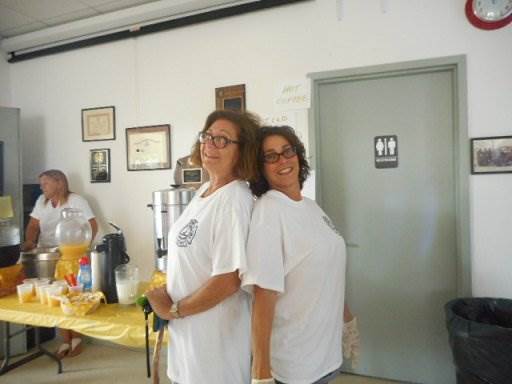 ..and her "sister" Barbara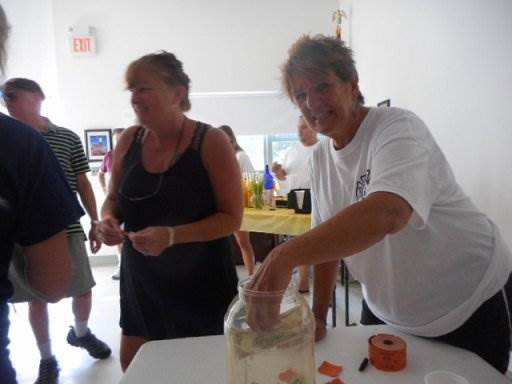 And the 50/50 winner is…………….
Kurt & Ellen, Bradlee's guests, were last to enter - and won!!!
Editor's note:
After some prodding we were able to acquire the following information on the event:

The money goes towards buying Fire fighting equipment. A fully equipped firefighter costs over $8,500 We endeavor to purchase as much equipment as we can by fundraising, therefore not solely relying on taxpayer dollars. At Saturday's Pancake Breakfast we served Pancakes, sausage, bacon, fresh strawberries and blueberries, hot coffee, tea, OJ and ice coffee all for a $12.00 wristband which allowed you to go up as many times you wanted. We had a 50/50 raffle with the lucky winner taking home $275. Our department treasurer enforced a strict NO give back rule. We are extremely happy to report that after expenses we raised $1,800

List of volunteers, a combination of KFD and past KFDA members, were thanked but not individually listed