WELCOME TO PASSION NATION
WELCOME TO PASSION NATION

A group of inspired people have conspired to put a unique, timely spin on 
some noble patriotic experiences from this country's past, combining outstanding moments in our history with a sampling of the cuisine of the time.
While dinner theater is hardly a new concept, integrating the menu with the events enacted in front of you as a handful of a versatile actors dressed in period costumes quote well known phrases from each period, is indeed novel.
The tiny club is both dining room and theater.  The space is so intimate it is almost like being served by the likes of Alexander Hamilton, Thom Pain, Patrick Henry, Abraham Lincoln and Neil Armstrong themselves.

The 80 intermissionless minutes are interrupted in intervals during which food is served spanning over a century of historical events.
The menu and events:
1969 Every day on the moon Neil and Buzz ate cheese and dried fruit and washed it down with the delicious glass of Tang
1945 Celebrate the end of the war with American staples: grilled cheese dipped into a smoky tomato soup with a side of pigs in the blanket
1920 Raise a glass of wine in remembrance of prohibition, paired perfectly with cheese and crackers, which happens to be honest Abe's favorite snack, and an artisan dip on the side
1835 The old American standby, chicken pot pie, has a long history. The settlers took their pot pie recipes with them when they moved westward making the pot pie as American as corn on the cob
To add another dimension to each segment the area is wrapped in appropriate projections on the walls so that we see an actor dressed as an astronaut, we taste of food he might've eaten and we see on the walls scenes of the moon landing and shots of space so that we are in mini time capsules.

A capable troop of servers silently and efficiently aid our journey from one segment to another.


The effort of the creators of Passion Nation is to be applauded and one hopes to see the bare bones of their creative concept blossom into the fully fleshed vision it promises: an audio, visual, gastronomical feast.
The Cast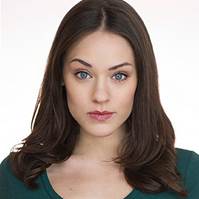 Ann
Jenna Robino                               Annie-Sage Whitehurst
Jo
Omar
Jordan Gwiazdowski                            Omar Perez
rdan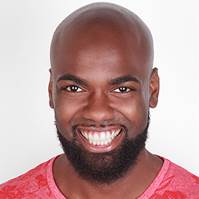 Terrell Foster:
          Terrell Foster-James
The Creators:
Writer/Director: Bill Castellino,
Executive Producer: Jerry Stone
Executive Producer: David Palmer
Assistant Director: Joseph Hayward
Editor: Marty Rhodes
Costume Design: Tyler Holland
Production/Stage Manager: Peter Chang
Hair and Makeup Design: Kenneth Griffin
Marketing Manager: Chris Walker
Creative Director: Reid Miller
Passion Nation at the Lightbox (248 W 37th St.)
Future performances Nov  23, 24, 30, Dec/1 @6PM
Call Telecharge  1 800 447 7400