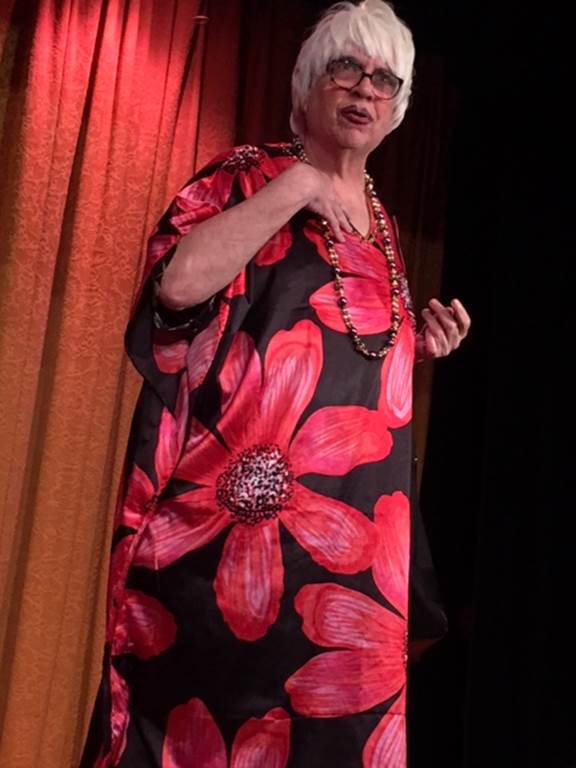 Piro Propels Paws Applause
in stunning return to Cherry Grove Stage
                     pix & text by Jeannie
Sal Piro, entertainment impresario of Cherry Grove, both in the Ice Palace and APCG shows,  returned with aplomb to spare as he glided through a new
revue enlisting both the glamour and humor of the Groves Mega stars as stage director.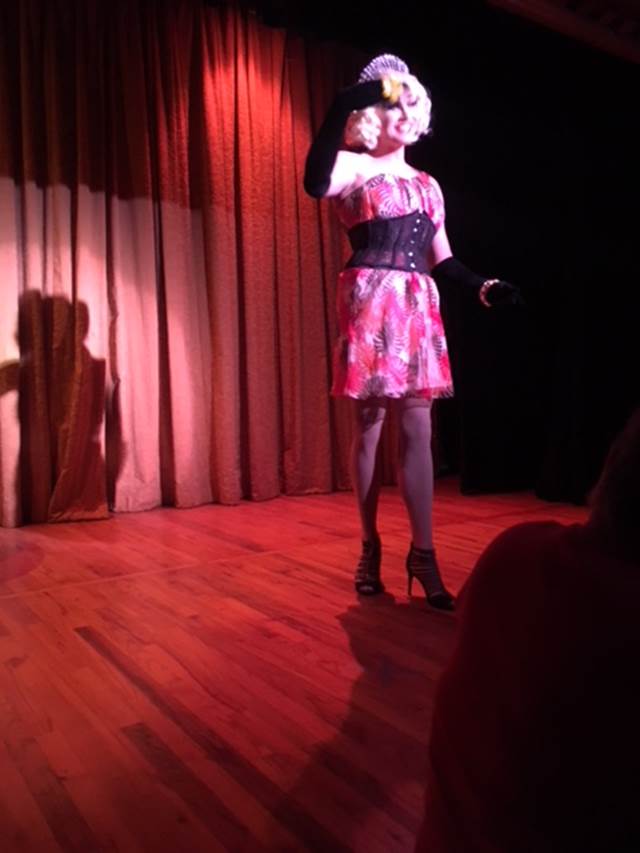 Naturally  the show was not official  until newbie Home Coming Queen Victoria Falls made her royal appearance
Ariel Sinclair started the proceedings with the prescient "I Gotta Get Outta This Place" and Daniel Nardicio and his Pomeranian Butterball demonstated why, even Ruth Freedner chimed in
The ageless always formidable Donna Pirhana followed with "Wishin' and Hopin',"... a blue bombshell!
Panzi, who can blink an eyelash and get a laugh, delivered an increasingly  riotous "Twelve Days of Summer," a tipsy version of the Christmas standard, attempting to  enumerate an accumulation of alcoholic beverages as an homage to Grove bartenders,  when the alcohol kicked in, assisted by music director Mark York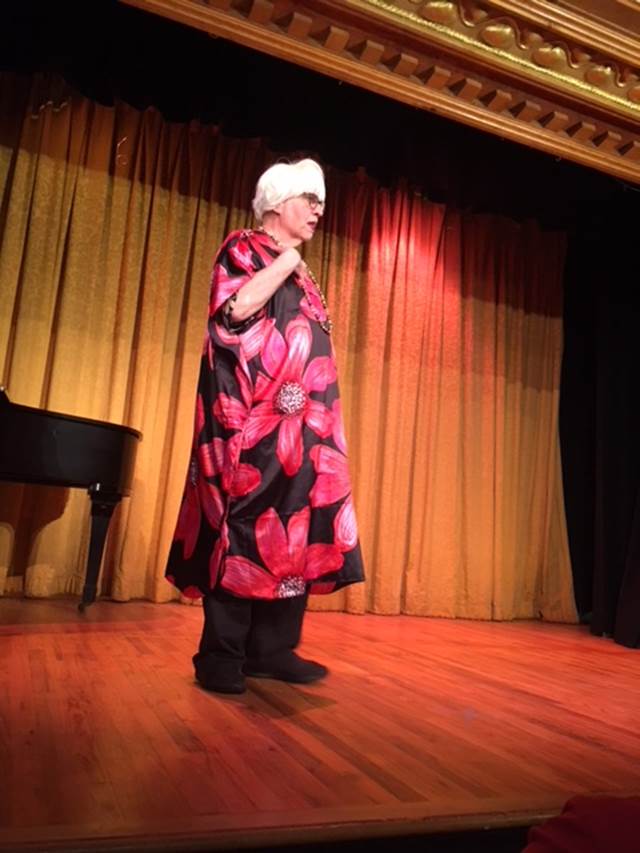 Sal did his famous "Ceil" routine.........hasn't lost his touch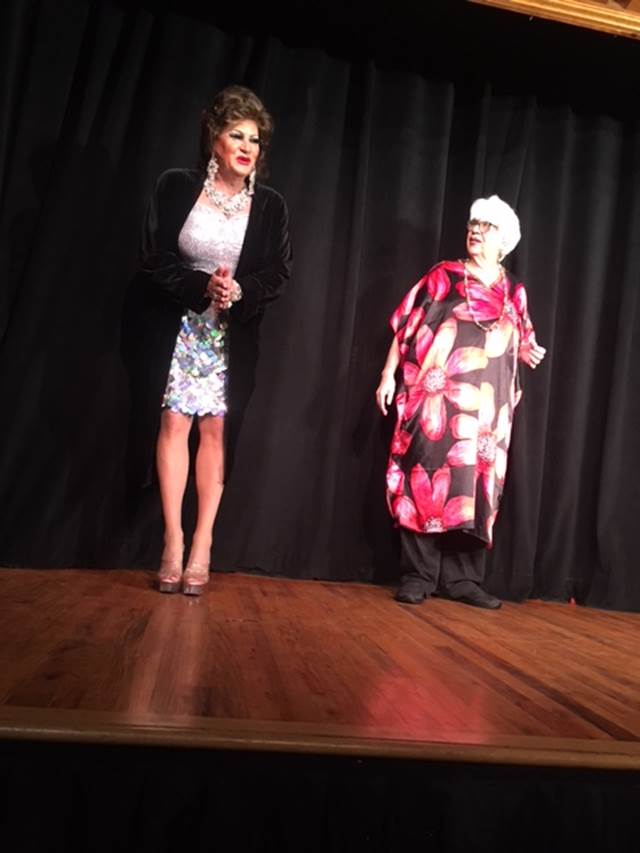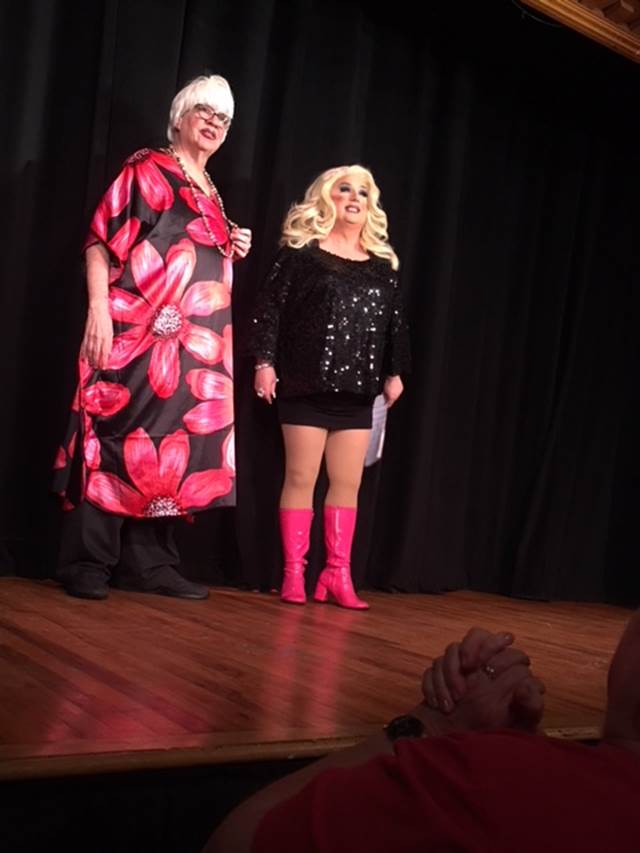 In the show's funniest moments Sal  riffed on  fast paced "Knock, knock" jokes in the old Laugh In style with Panzi, Ariel, and Donna, and had us rolling with laughter.
Whore D'Oeuvre and Storma Bruin offered a funny rendition if sparring sisters.
The always spectacular Demi Tasse made a brief though memorable appearance in  "C'est Magnifique," wearing a Follies headdress, plumed fan and sequined  ringmaster outfit.

 Donna, Whore D'Oeuvre, and Ariel made an old joke about an ugly baby live again, set on an airplane.
Rose and Sal gleefully murdered "The Grass Is Always Greener," . Even Mark could not save them.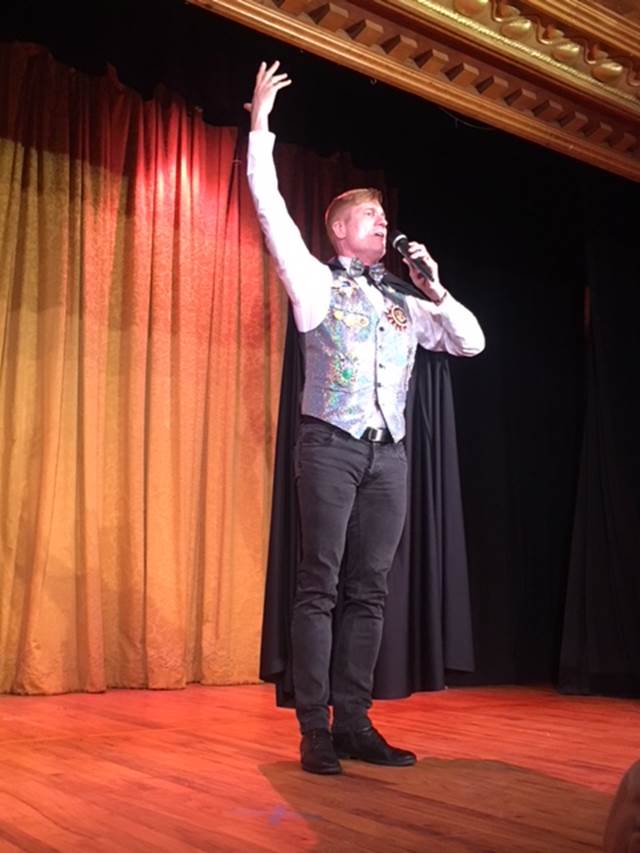 Chris Caswell delivered an emotional "I Who Have Nothing". Get this guy a gig in NYC
Reminding us that it is a dog show Rose shared the stage with  Mr. Burberry, reassuring us that "(The son will come out) Tomorrow."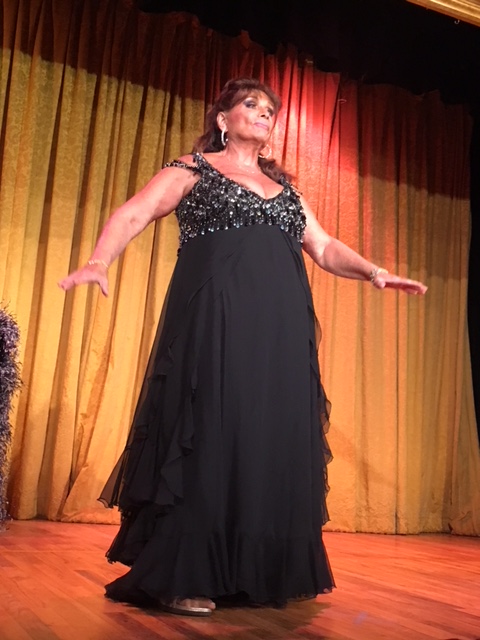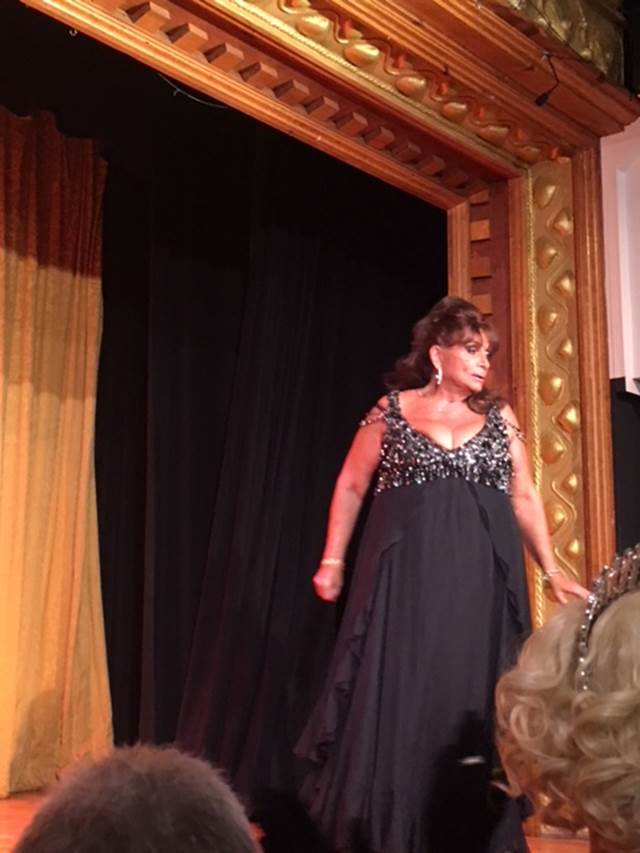 The ever magnificent Bella proves she can handle the audience in the bravado "Bring on the Men."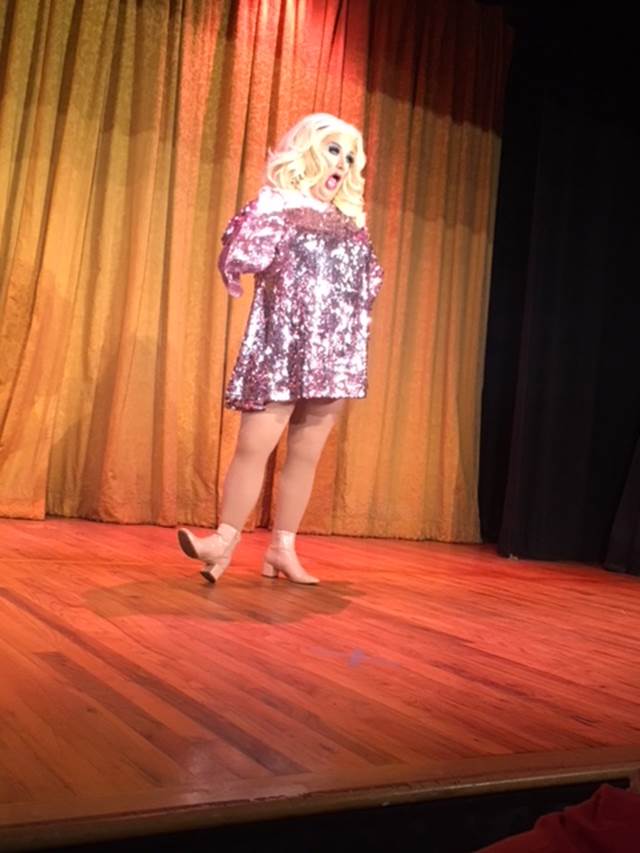 Cutie, bawdy Ariel's "Call Me Crazy," her unique version of "Call Me Maybe."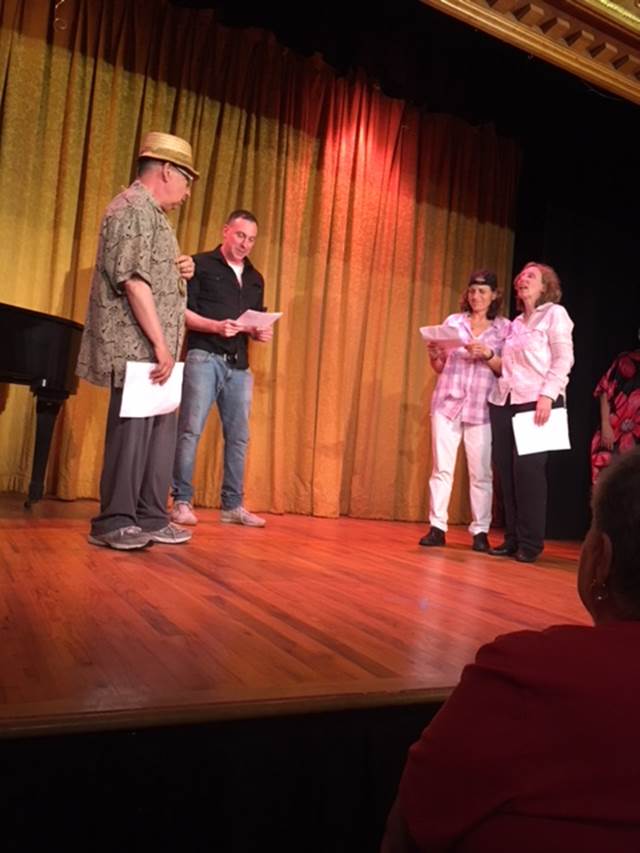 In an attempt at drama "Fallout of the Closet," Sue and Angela,  Daniel and Joe portrayed the sole remaining lesbian and gay couples, after a nuclear holocaust, wondering just how they were going to ensure the survival of the human race, the obvious solution not going well.......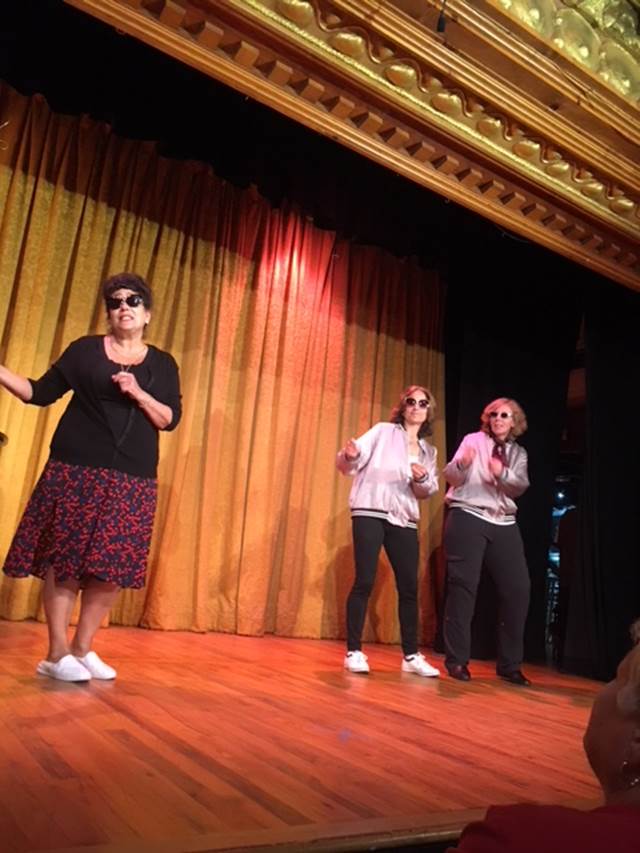 "Leader of the Pack," Paulette, Sue, and Angela were the Shangri-Las with Bruce Michael in a pink halo, the deceased beloved leader.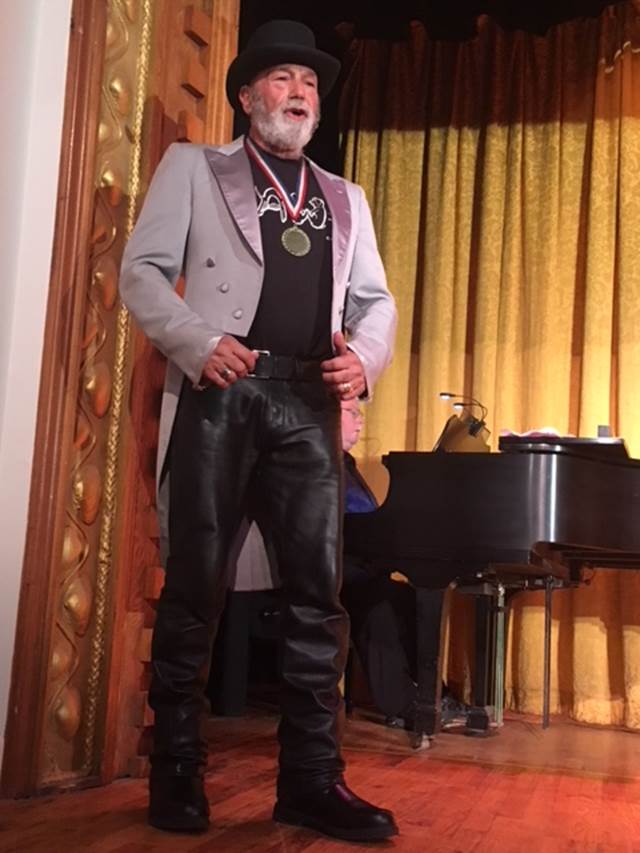 Bruce Michael returned as MC for a different parade of "beauties"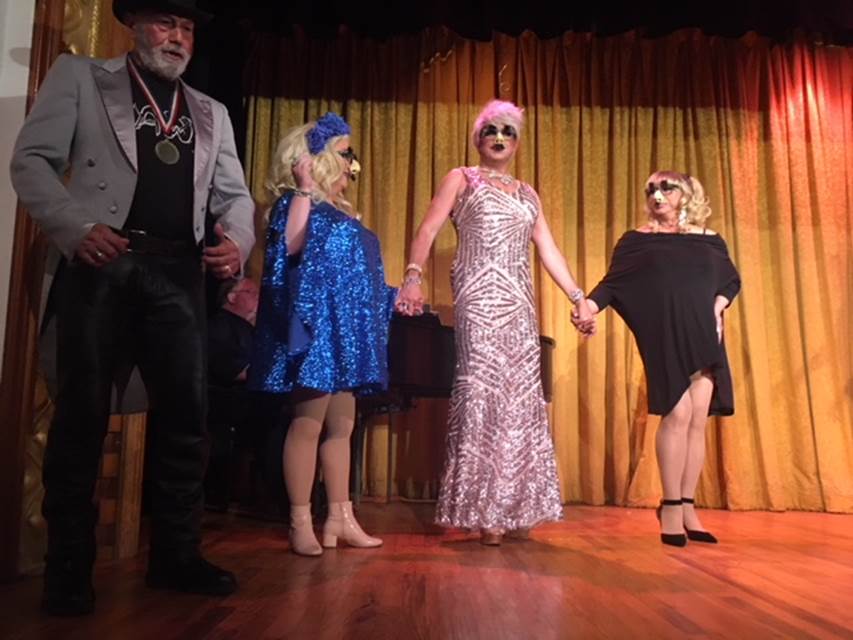 In a startling release of the vanity that drives drag queens they all donned disfiguring facial accoutrements for his  tongue in cheek rendition of "Beautiful Girls," except Rose who declined the need.


the cast applauds the behind the scenes efforts of  Matt Baney and Alison Brackman on tech and Martha Pitkin and Ellen Biggers  as stage  managers
Smiles on the faces of the versatile cast and Mark York reflect the spirit of the fun filled evening. 
Show's creator Valerie L. Perez, head of PAWS' Cherry Grove chapter, raised $2,729,  for the care and placement of strays. Always a pleasure to give in an evening like this
(the traditional dessert did not fail either)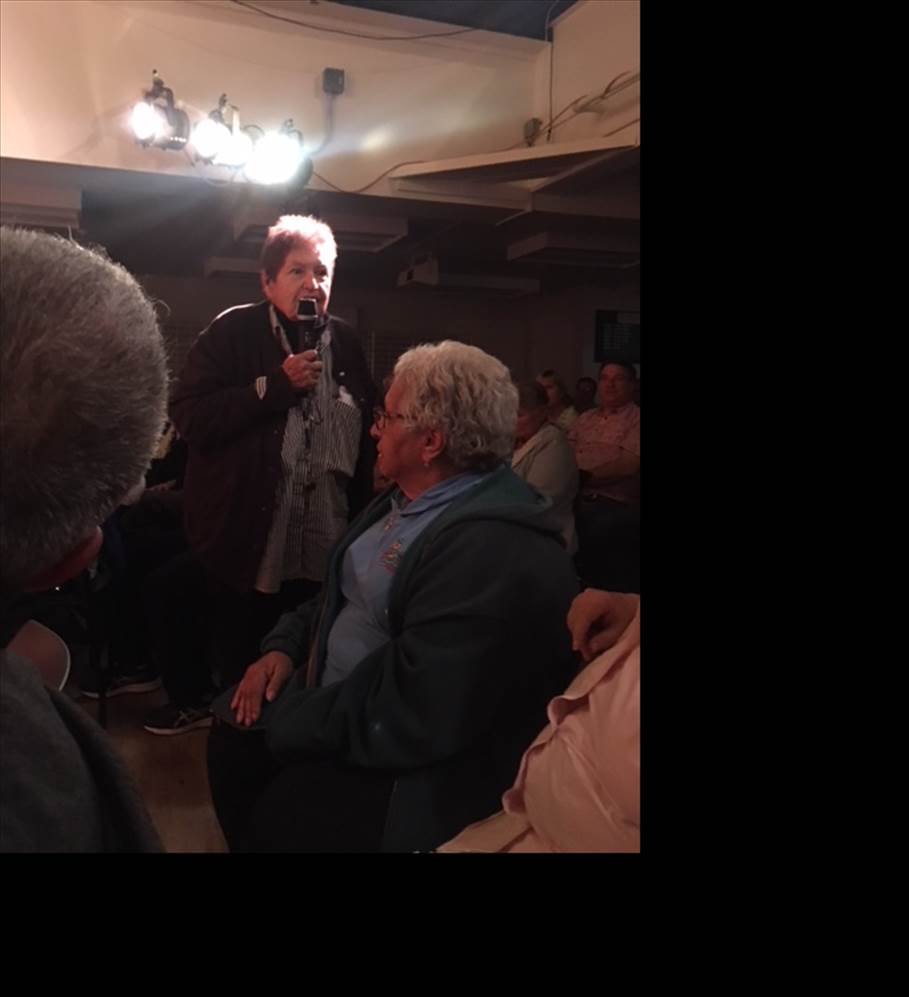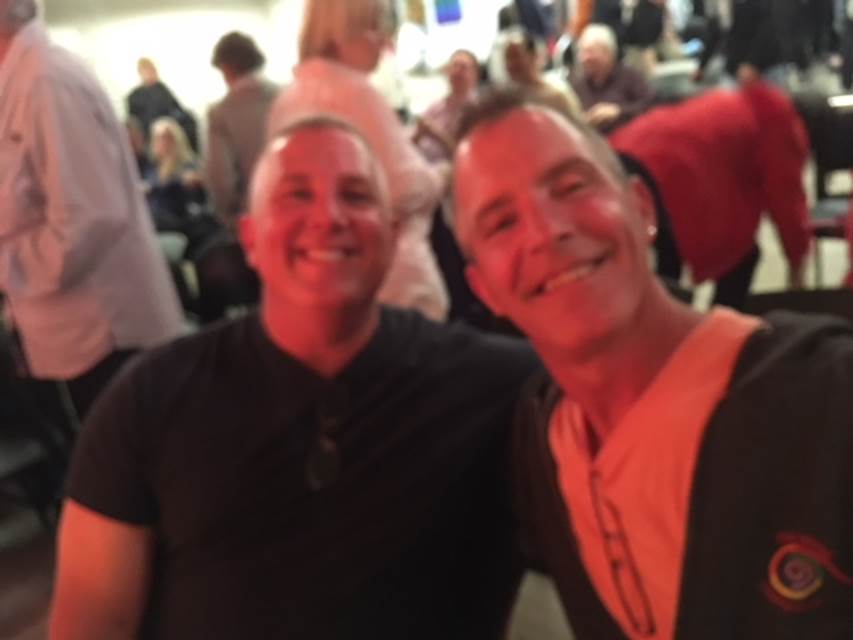 Making my evening even more special were my two seat mates, new to the Grove. I have lost their names.

 A Reward for anyone who can identify them for me (hmjeannie@aol.com)