By Nicholas Linnehan
What is disability and how do we define it? These questions permeate Nicu Spoon's production of Richard III, associate produced by Identity Theater Company. The premise: everyone is disabled, except for Richard. By turning the tables, these companies hope to re-invent how we think about disability.
The production, directed by Stephanie Barton-Farcas, features nine actors with real life disabilities. This is no small  feat in and of itself. The disabilities, include but are not limited to,:Cerebral Palsy, Sensory Integration Disorder, Amputees, Spinal Injuries, Physical Impairments, Little People, Spinal Injuries, and Mental Illness, The ensemble is extremely dedicated to the mission of this project and every rehearsal is filled with enthusiasm and inspiration.
The idea for this production came in 2007 after, Executive Director of Identity Theater Company, Nicholas Linnehan met with a friend after seeing Nicu Spoon's production of this show. The idea was discussed and it immediately took hold in Nickolas' brain. He vowed to one day produce this show and now it is happening.
What can the audience expect? The unexpected. "We are literally taking every notion of what people think about this show and Shakespeare and throwing it out the window" claims Associate Producer Nicholas Linnehan.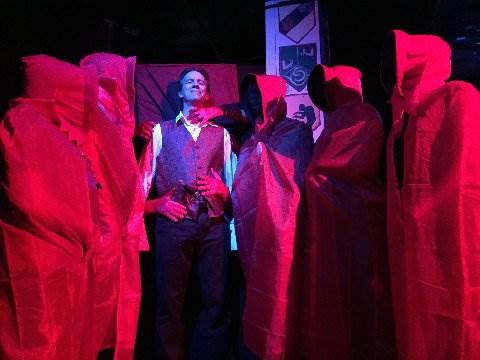 Guy Ventoliere (Richard)
In this very distinctive version of Richard III, audiences do not get the traditional take on the story. But instead, this production turns any expectation on its head. Guy Ventoliere, plays Richard. Traditionally played as a hunchback but Ventoliere has no disability.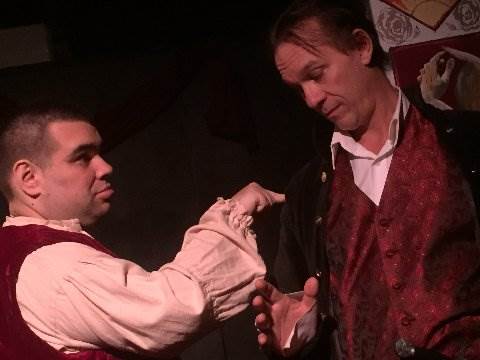 Nicholas Linnehan and Guy Ventoliere (Queen Margaret and Richard)
Nicholas Linnehan, an actor with Cerebral Palsy, plays Queen Margaret.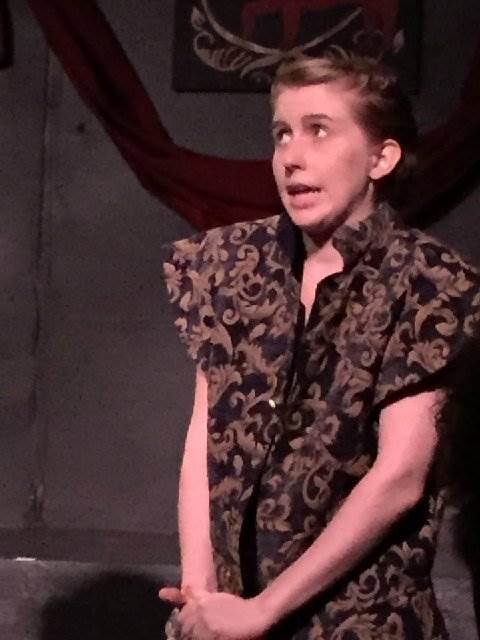 Estelle Olivia, a female, plays many male characters. These are just a few examples of the risks this production takes. They definitely think outside the box. Additionally, the costumes and original music composed by Damon Law give this piece a steam punk feel, which defies any preconceived notion that the audience may have.
But what's most remarkable is that you have nine talented disabled actors working together to make this show happen. They truly prove that there is ability in disability. With terrific lighting by Steven Wolf and outstanding direction by Stephanie Barton-Farcas this is a must see production.
Richard III plays now through October 11th at the Secret Theater in Long Island City, 4402 23rd St www.spoontheater.org and www.identitytheater.com
Richard III plays September 29, through October 11, 2015 at The Secret Theater in Long Island City. Tickets on sale at www.spoontheater.org and www.identitytheater.com