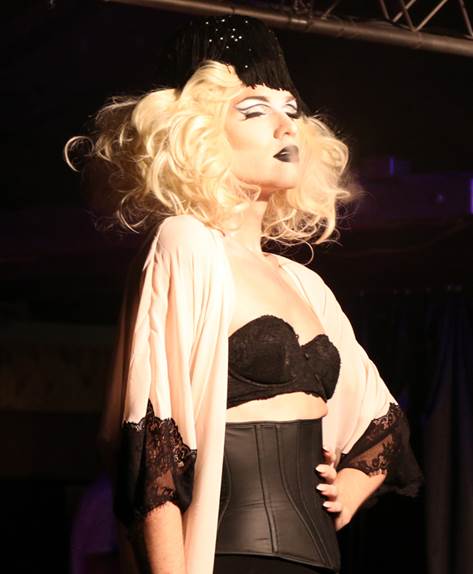 by Jeannie
                                               photos by Parker Sargent
Saturday, August 22nd: It was a chic, high profile event at the Ice Palace, as patrons paid top dollar to "show up and show off" at the benefit for Rosie's Theater Kids (RTKids), a New York City arts education organization created by Rosie O'Donnell and Lori Klinger to enrich the lives of children through the arts, a "Fashion of Fire" dance party and runway show.
The runway show was a phantasmagoria of fashion as top fashion models melded with Rosie's theater kids whizzing by in costumes from the Broadway musical "Taboo," which Rosie produced with Boy George), along with showstoppers from 20 of the runway's hottest and most iconic fashion designers including Christian Siriano, Michael Kors,  Comme De Garcons and John Bartlett, among others propelled by music by DJ Johnny Dynell.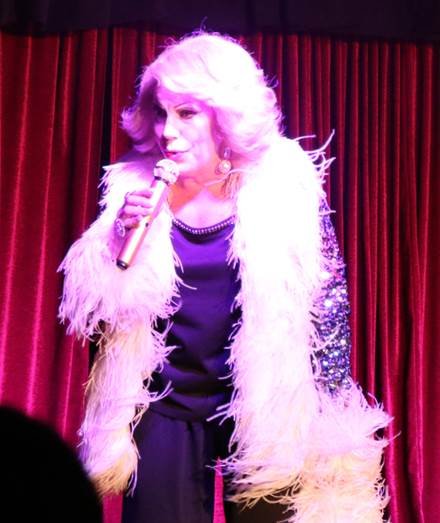 "Joan Rivers" greeted the crowd.
The host was Chi Chi Valenti, a well known producer/performer and journalist in the NYC party scene for over thirty years as she auctioned off the creations for $1000 each.
The show opened with a high spirited performance from a group of young people, Rosie's Kids, in tribal-sequel fashions who were plainly delighted to be there.                   
The biggest applause of the evening came when local drag queen Busted walked out in an orange dress.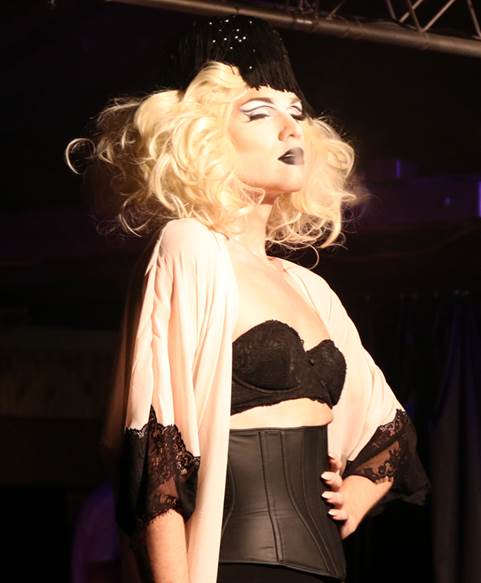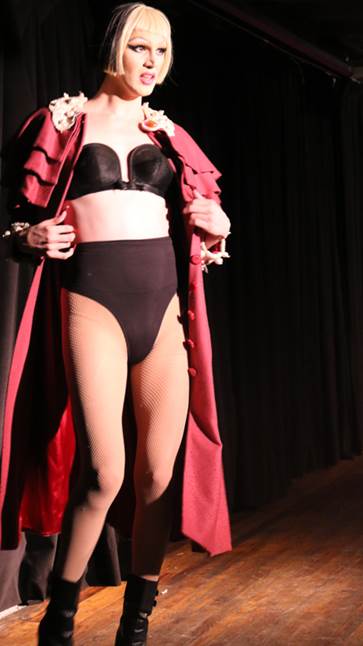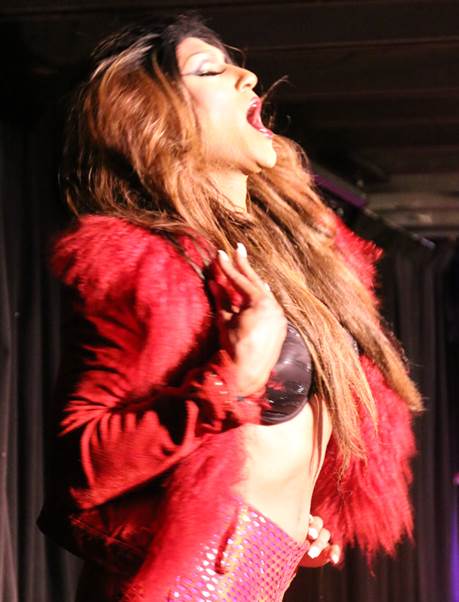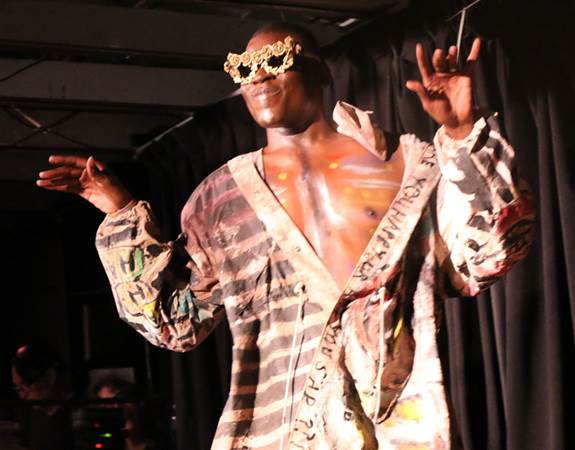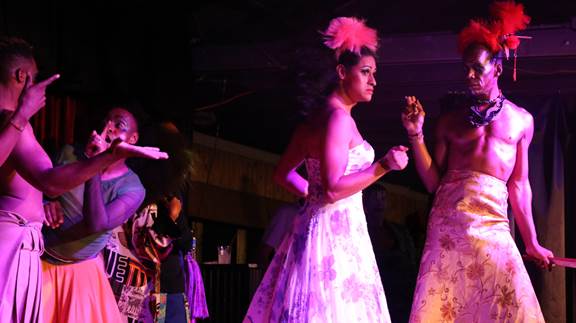 It concluded with a big finale with all the models onstage exploding confetti into the audience, followed by an up tempo dance party on the famed floor of the Ice Palace.