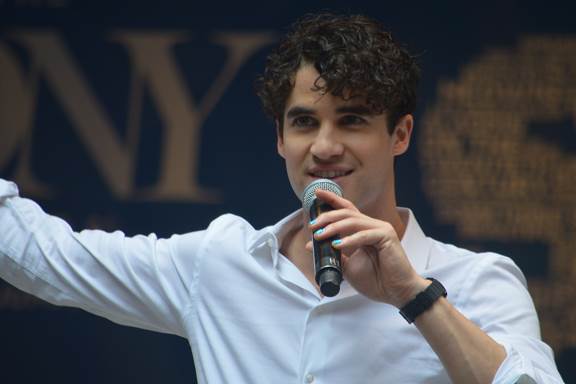 Hosted by  HEDWIG's Darren Chris "So good to be back on Broadway again (How To Succeed, 2012)                       
                                                By Jeanne Lieberman
It was SRO in the crowded Shubert Alley as lucky fans had a chance to see Broadway stars representing 26 musicals and plays showing off just what makes New York Theater great!  A versatile 12 piece band accompanied them no matter the style from Phantom's classic Andrew Lloyd Webber to Hedwig's punk rock.
It is always a rare pleasure and privilege to see these gifted performers "up close and personal" sans make up, costumes and in daylight!



Broadway's free outdoor concert!
Wednesday, May 27, 2015
10:30 a.m.
Shubert Alley
STARS IN THE ALLEY, presented by United Airlines, was held just last week in Shubert Alley, hosted by Darren Criss who is currently playing Hedwig in the 2014 Tony Award-winning Best Musical Revival, Hedwig and the Angry Inch. To add to the festivities leading up to the Tony Awards, the free outdoor concert in the heart of the Theatre District celebrated Broadway with star appearances and exciting performances from over 20 new shows and long-running favorites, accompanied by a 12-piece live orchestra, including many of this year's 2015 Tony Award - nominated plays and musicals!

BEAUTIFUL's Jessie Mueller &  Social Media Consultant ALADDIN's James Monroe Iglehart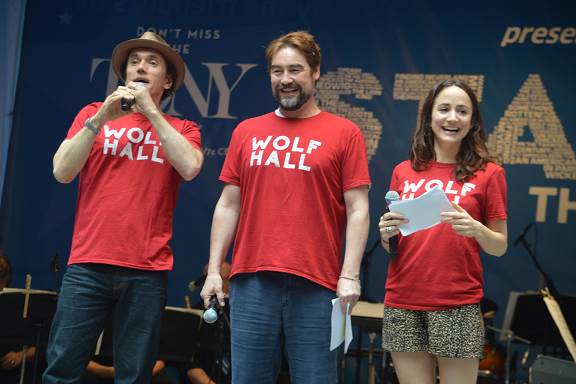 WOLF HALL: Nathanial Parker, Ben Miles (Henry VIII), Lydia Leonard

SOMETHING ROTTEN!: Christian Borle "Its Hard to be the Bard"
ALADDIN: James Monroe Iglehart, BEAUTIFUL: Laura Esnos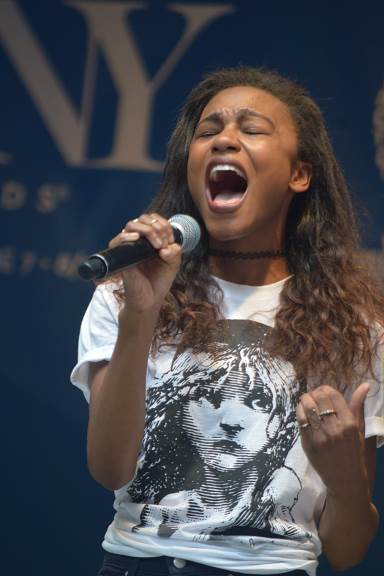 LES MIZ: Brennyn Lark "On My Own"

WICKED: Lilli Cooper "The Wizard & I"

CURIOUS INCIDENT OF THE DOG… Alex Sharp

FUN HOME: Sydney Lucas, Zell Steele Morrow, Oscar Williams "Come to the Fun Home"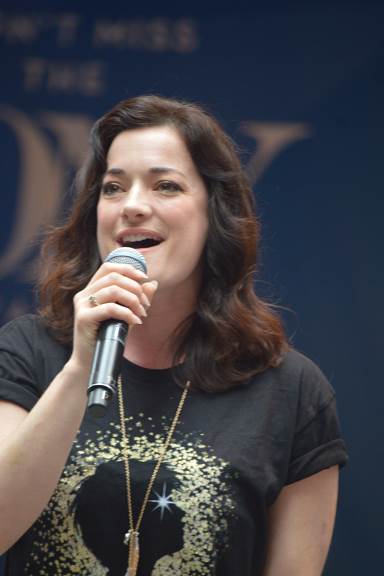 FINDING NEVERLAND: Laura Michelle Kelly "All That Matters"

THE VISIT: Jason Danieley "I Was The Only One"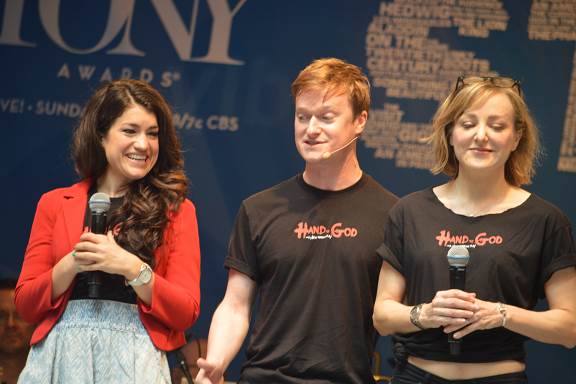 HAND TO GOD: Geneva Carr, Steven Boyer, and Sarah Stiles (Tyrone: who are these people in the alley?")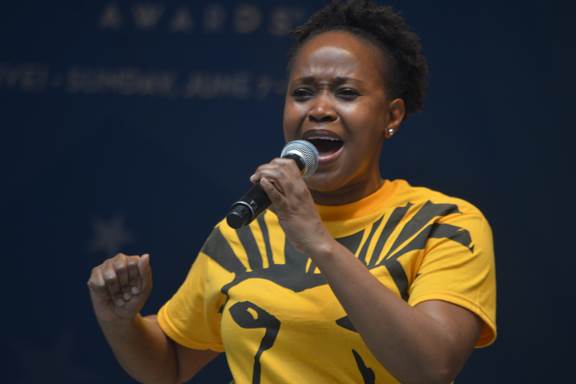 THE LION KING: Gugwana Dlamini "The Circle of Life"

IT SHOULDA BEEN YOU: Sierra Boggs, Lisa Howard "Perfect"

ON THE 20th CENTURY:  James Moye & Andy Carl "Mine"

THE PHANTOM OF THE OPERA: James Barbour "Music of the Night"
I have a matinee in 2 hours; can never sing that song before 11AM"

THE AUDIENCE: Dylan Baker & Rufus  Wright

ON THE TOWN: Jay Armstrong Johnson, Tony Yazbek, Cory Lingner
"New York, New York"

CHICAGO: Brandy Norwood, "Roxy"

ITS ONLY A PLAY: T. R. Knight & Micah Stock "We're closing in 2 weeks"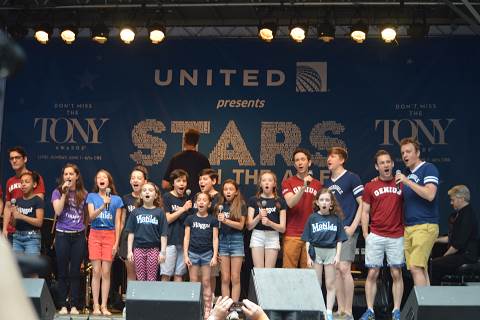 MATILDA: "                           When I Grow Up"

GIGI: Vanessa Hudgens "Gigi"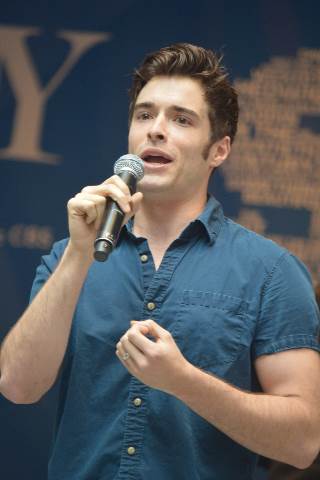 GIGI: Corey Cott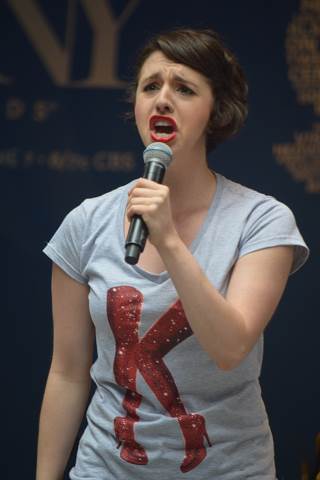 KINKY BOOTS: Mia Gentile "The History of the Wrong Guys"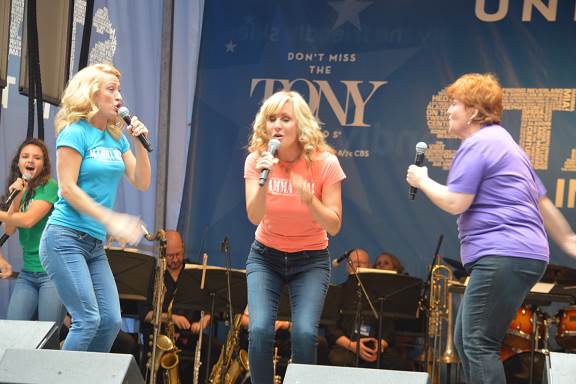 MAMMA MIA:    Judy McLane, Allison Ewing, Mary Callahan "Dancing Queen"   
The cast joined them in an exuberant final number, a fitting representative of Broadway Musicals at their best!
                                                   Photo Credit Mlop