KISMET: Loss of Friends
                                                                            by Jeannie
Though separated by time, gender, lifestyle and circumstance, what unites both Susan and Nat is that everyone loved them and they always left good feelings in their wake.
OBITUARY
Nathan Halpern
PASSED AWAY ON SEPTEMBER 15, 2019
Nathan Halpern Obituary
Nathan Halpern, a life-long resident of New York City, died Sunday, September 15, 2019 at New York University Medical Center. He was 89 years old.
Nat was born in Brooklyn on May 11, 1930, the son of Abraham and Rose Halpern and attended public schools in the borough. His first job while a teenager was as a stile boy (operating turnstiles) at Ebbets Field. He was enrolled at Lafayette High School and earned a degree in liberal arts from Long Island University in Brooklyn.
He was drafted and served in the U.S. Army from 1951 to 1953, holding the rank of corporal during the Korean Conflict, seeing combat in a mortar unit while also assigned as a forward observer. Nat was awarded the Bronze Star with oak leaf cluster, spending much of his service time alone in a fox hole on the front lines.
Despite his Bronze Star medal, his modesty and gentle nature precluded his discussing much about war and his Army experience, other than acknowledging the dangers and anxiety inherent with being alone in a combat zone. He often said the best day of his life was New Year's Day, 1953 when a messenger from headquarters arrived at his position with Corporal Halpern's orders to go home. He spent his remaining time in the service stationed at Fort Dix and Governor's Island.
After working briefly at Grey Advertising and in the millinery center, Nat joined the New York City Department of Social Services in Manhattan as a direct-service social worker, a position he held for more than three decades until his retirement in 1992. He was well suited for his profession, because he long before had earned the title "Mitzvah Man," doing favors for anyone who needed his help.
Following his retirement from Social Services, Nat embarked on a new career as an extra in movies and television shows, obtaining his Screen Actors Guild card and even earning lines in several productions. He worked in movies directed by Martin Scorsese, Woody Allen and Ron Howard, among others, and with his 6'3" frame and shock of silver hair, he could easily be spotted in many episodes of "Law and Order" and other shows filmed in the metropolitan area..
"Lanky," as his friends called him because of his height, was a member of the Bensonhurst Fab Five, a quintet of boyhood buddies (along with Howard Berler, Hal Maslin, David Schmeltzer and Bernie Schulman) who have remained a close-knit group for more than three-quarters of a century. But his quick wit, love of telling jokes and stories, and his generosity also fostered dozens of other friendships that have endured for decades, including special relationships with Joe Genser, Erika Pearl, Garry Cohen and Doug Gould.
Nat also possessed an encyclopedic knowledge of history, geography, the entertainment world, politics and more. Ask Nat a question and he immediately could recite names and events related to that subject, always coming up with the correct information. Nobody needed the Internet for answers when Nat was present.
Nat Halpern was pre-deceased by his parents and by a brother, Morton, and is survived by his legions of friends. A funeral service will be held at 11:30 AM on Thursday, September 19, 2019 at Riverside Memorial Chapel, 180 West 76th, Street in Manhattan.
from Jeannie:
The military funeral consisted of several soldiers who formally presented the flag to Nat's friend Ericka and played taps.
Nat was just one of a tight knit group of shares in my house and others in the 80's and 90's dedicated to insurrection, mutiny and other hilarious forms of benevolent chaos. They were a screamingly funny  Damon Runyon-esque cast of characters: Murray, the Jeweler, Irv the Dentist, Irv the Doc, Joe the pharmacist, Ely the Accountant and one little pudgy guy, Kenny Weisberg who masterminded most schemes. They were inseparable, Kenny and Nat, resembling Mutt & Jeff.
OBITUARY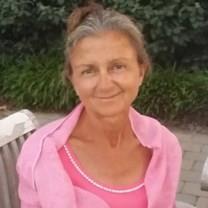 Saturday, October 05, 2019
2:00 pm
4:00 pm
Frank E Campbell, The Funeral Chapel
1076 Madison Avenue
New York, NY
Susan Welt
1956 - 2019
Susan Welt, 63, of New York City passed away on September 11, 2019. She was raised in Massapequa, NY and graduated from A.G. Berner High School in 1974 and then from Boston College in 1978 with a degree in Mathematics.
Susan was one of seven children born to Michael and Elizabeth Welt (both deceased). In death she is reunited with the love of her life, Elvis.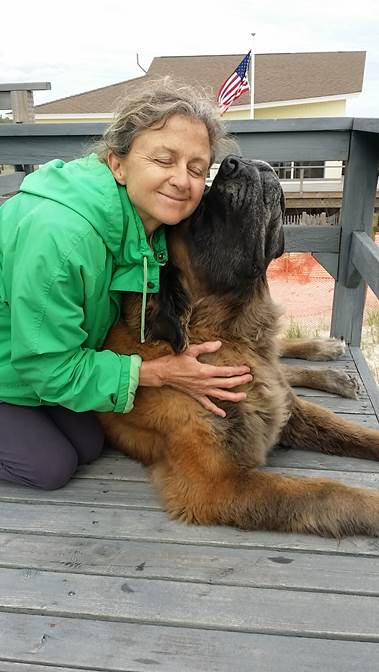 Susan died peacefully in her sleep after a long, well-fought battle with pancreatic cancer. True to her joyful nature and indomitable spirit, she did not let her health get in the way of doing the things she loved. She spent her last months with friends and family, always ready to embrace another day filled with long walks and gorgeous Fire Island sunsets.
She is survived by her six siblings: Lisa O'Connor (Joel Hodes), Adrianne Welt, Michael Welt, Mary Anne Hartman (Steve), Nicky Bindler (James) and Eric Welt. She was always a unifying force, striving to create and strengthen loving bonds among friends and family. She deeply adored her seven nieces and nephews: Daniel, Susana Mai, Maggie, Becky, Emma, Connor and Allison.
A service celebrating Susan's life will be held on Saturday, October 5, 2019 from 2:00 – 4:00 pm at Frank E. Campbell Funeral Home (1076 Madison Ave. @ 81st St.). Susan loved to wear bright colored clothing – particularly pink, purple or tie-dyed! We invite you to wear your own favorite colors to the Celebration of Life.
In lieu of flowers, please consider a donation to Lustgarten Foundation for Pancreatic Cancer Research. All donations go directly to fund research; a private donor funds all administrative costs.
https://www.lustgarten.org/donate/
Published in The Default Newspaper on Sep. 16, 2019
from Jeannie:
Contrary to the serene face Susan presented she always surprised me at the clarity of purpose with which she often spoke up at KCA meetings when inspired.
Because she was on the outskirts of town and a private person our paths seldom crossed but when they did I always felt the better for it. Though her last few years were filled with pain and suffering she bore it bravely and kindly.
Dearest Jeannie,
Please do not be sad. That is the opposite of everything that Susan was.
She so enjoyed you and all the conversations she had with you!
Please remember that and think of her as she was here on Earth -- sweet, kind, gentle.
Big hug,
Adrianne