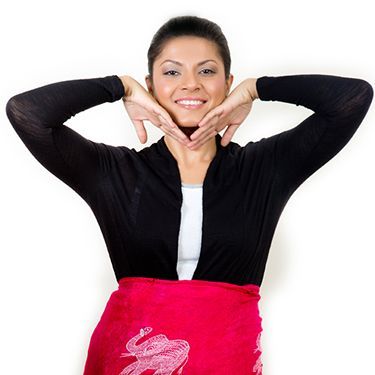 QURRAT ANN KADWANI
                 By  R. Pikser
St. Luke's Church, located across Eighth Avenue from the big Broadway houses is just barely off Broadway.  The church has fitted its basement into an elegant theater space with comfortable chairs on risers and a small stage that still manages to have three wings.  The tannish color of woodwork around the walls of the theater contrasts pleasingly with the plum walls and the whole is lit with sconces.  It does not try to rival the big Broadway houses for lavishness; the atmosphere is one of intimacy and care.  Fittingly, the theater often opens smaller plays and allows audiences to see young actors at the start of their careers.
Quarrat Ann Kadwani is just such a young actor.  She tells her story, that of a first generation American of Islamic Indian parentage growing up in the Bronx.  By the end of her hour-long tale she states that she has come to terms with who she is.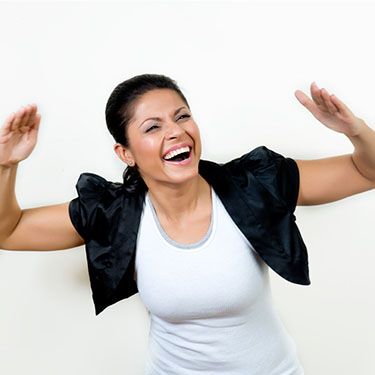 Along the way she does impressions of various people in her life:  her mother, her Puerto Rican school friends, herself as a Puerto Rican wannabe, an African American friend who commits suicide, her brother (briefly), her father (more briefly), and a young girl she meets in India who ekes out a living painting henna on ladies' hands and who is the most specific, and therefore the most affecting person we meet all evening.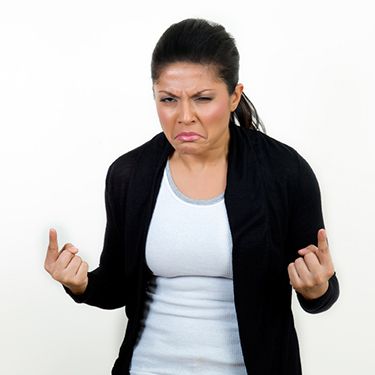 The title of the play refers to Ms Kadwani's difficult to pronounce first name.  Although she rapidly tells us the reasons her parents have for choosing such a name, she never gives the audience a chance to hear it so we can relate to its difficulty ourselves.  She never even allows us to see her parents try to convince her of its importance.  She tells us she feels she does not belong, but there are no specifics.  She shows us how she fought with a school friend, but all girls do that.  She may be in pain, but she tells us rather than showing us, and the characters from her life that we meet are rapid impressions.  We never really understand who they are, or what they need, so we cannot understand their relationship to her.  We leave the theater knowing very little more about her or her friends than we did upon entering.  Take, for instance the African American friend who commits suicide the night after they go out dancing.  Ms. Kadwani, as a teen, might well have been unaware that anything was amiss, but she is presenting the play now that she is older and we, as the audience, should have been able to see that something was not quite right.  That is why some help is definitely needed in the writing of this piece.
The co-directors, Obaid Kadwani and Claudia Gaspar tried to vary the talking with some movement, such as the evening out dancing, or a nod to Indian dance, but Ms. Kadwani is not a dancer and she looked better toking on her pretend joint than she did trying to pretend to dance.  Another way must be found.
In short, this little show seems to be in workshop.  The next phase, the deeper phase, the phase where everybody learns something, needs to be explored.   The start is in the little henna girl.  Ms.Kadwani can do it.
They Call Me Q
June 4th 2014 and continuing
St. Luke's Theater
308 West 46th Street, NYC  10036
Mondays at 7:00; Wednesdays at 8:00.
Tickets: $39.50 - $59.50
www.Telecharge.com or call 212-239-6200.