by Jeannie, Joanne & Bradlee
                             Terrific!!!
It was an event that nearly didn't happen…anxiety over the slow response of participants kept Joanne postponing the event…in fact, thanks to the cheerleading of Patty's update emails to me which I posted optimistically, Joanne felt we were forcing her hand and was a very reluctant host – "there aren't enough cooks" she bewailed but I continued to hype the event.
As I hurriedly returned from the Miss Fire Island Contest in Cherry Grove to arrive just as the event was to end, I had no idea what to expect.
This is what I found:
Gemütlichkeit best describes it: a state of warmth, friendliness, and good cheer.
Although the end was moments away no one seemed to want to leave.
The drinks were still flowing and spirits were high. Pride in accomplishment was a constant as cooks were beaming, still tasting each other's food. And there were a record breaking number of them.
One could go from appetizer to main dish to desert within a few inches of each other.
Best of all - new connections were made within the community as lesser known or newer residents shared with the veterans in a palpable spirit of good will.
This is exactly what the community needs and obviously wants.
 Let us hope for more next summer (though an exhausted but happy Joanne thinks "once every other year should be enough").
Krysia, Patty and I would like to thank each and every one of you for making the 3rd Taste of Kismet a roaring success. In particular, Sam Jr. for moving trucks and mopping the floor; Carmine for procuring a lovely selection of beer, red, white and rose and then bar-tending; Bradlee, Bonnie, Rose and Nancy and Bob for assisting with table and bar set-up. A special shout-out to Rudy for spending the better part of 2 hours trying to get the sound system to work properly. We also have to mention Regina, Helen, Shelly and Colette who handled the door, sold tickets and raised a tidy sum for the 50/50

The menu veered from watermelon ceviche to clam chowder with stops in between for deviled eggs, three kinds of meatballs, a Spanish tortilla, beef and turkey chili recipes, pulled pork with homemade pimento cheese, black bean sliders, yellow lentil patties (!) carrot cupcakes, English trifle, peach cobbler, Jamaican coffee and the Kismet Pink, a home grown cocktail created especially for this event. Based on word-of-mouth, the biggest hit of the evening was the triple threat of clam chowder, shrimp parmigiana and rigatoni with vodka sauce all contributed by Bill and Ellen Murphy who recently moved to East Lighthouse Walk. Their friend Lou also assisted with cooking and serving.

A list of participants and their dishes:
Tom Licari: Watermelon ceviche
Rose Ann and Ken: Shrimp spring rolls
Eileen Rafferty: Turkey chili cups
Jane Mooney: Dates wrapped in bacon… as someone aptly noted Saturday night, the last three words of every sentence should be 'wrapped in bacon'
Krysia Lambie: Vegan yellow lentils with Naan
Joanne Padovano: Beef and beer chili
Barbara Leeds: Black bean sliders and tahini on pita
Bonnie Metcalf: Sweet and sour meatballs
Rose Liotta: Summer pasta salad
Dana and Joe: Shrimp jambalaya
John Berninzoni: Pulled pork and pimento cheese on biscuits
Joanne A: Caribbean Shrimp, Sausage and peppers
Bill, Ellen and Lou: Rhode Island style clam chowder, shrimp parmigiana and rigatoni with vodka sauce (!)
Caroline and George: Barbie on the Barbie… Not edible but hilarious!
Nancy and Billy: Glazed chicken and apple meatballs
Wendy and Jeff and friends: Swedish meatballs, skewered mozzarella with cherry tomatoes
Dennis and Chris: Tortilla Espanola
Emmie: Three variations of deviled eggs
Mary Pat Boyle: Cream-cheese stuffed cherry tomatoes
Charlene: Warm peach cobbler
Ginny and Kevin: Peach-berry English trifle
MJ: Yellow cupcakes with buttercream frosting
Sharon Sitone: Miniature carrot cupcakes
Janet and Linda: Cucumber rounds with red and black caviar
Gary and Dawn: The Kismet Pink cocktail
Mary and Kirk: (visitors from the far-off land of Ocean Beach) Jamaican style coffee with rum and whipped cream
Patty: Skewered melon balls with simple syrup and fresh mint




And last but certainly not least, a huge thanks to the people of Kismet who somehow make everything special. Who participate without reservation (bad pun!) in all community events, making Kismet the friendliest town, not just on Fire Island but kind of (IMO) on the planet

Joanne
Anatomy of an event:
 The Set Up
                                               Photos by Joanne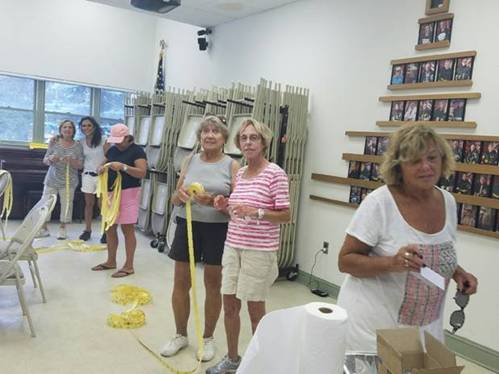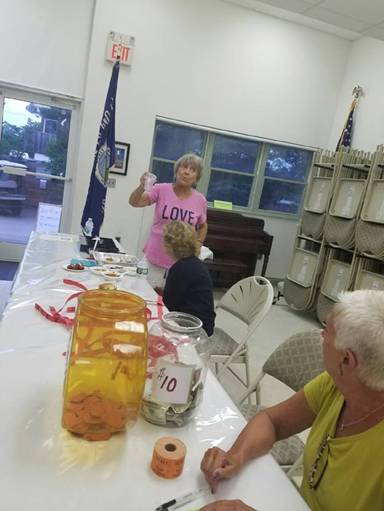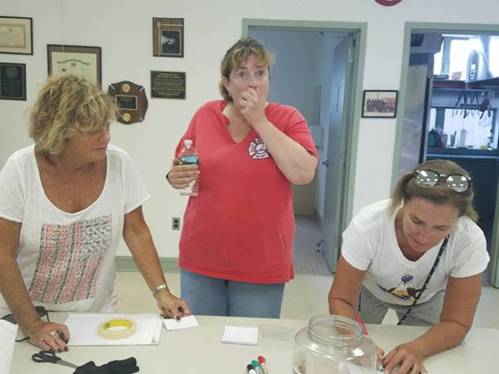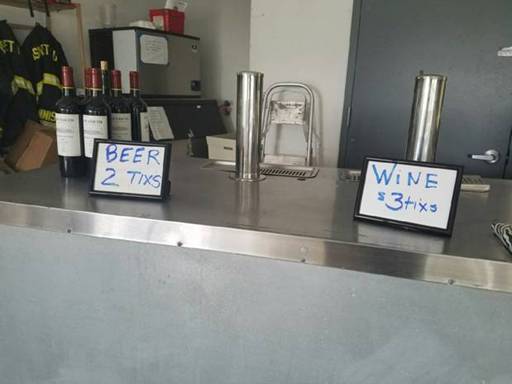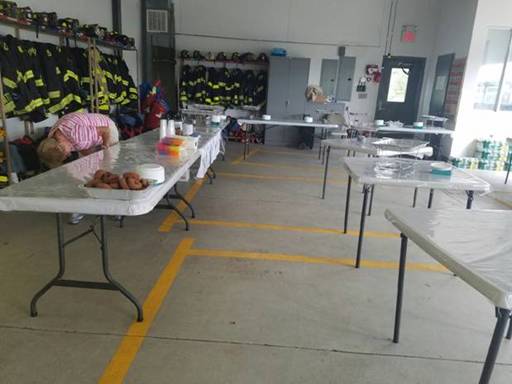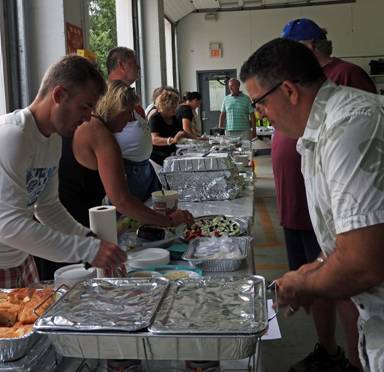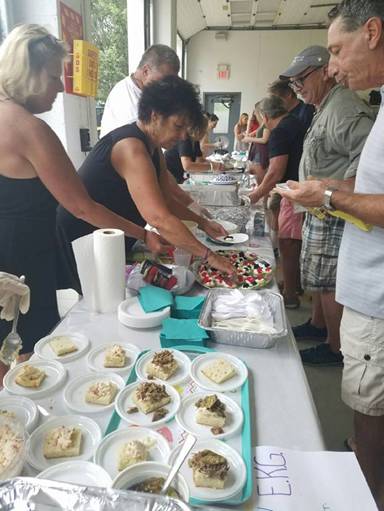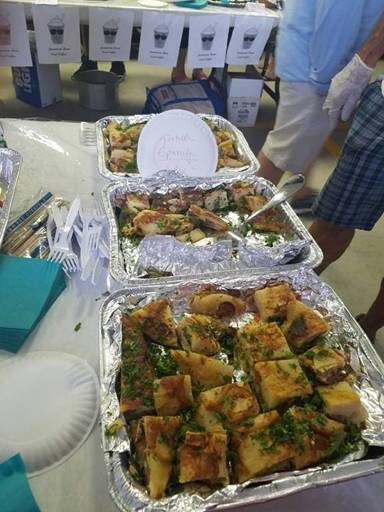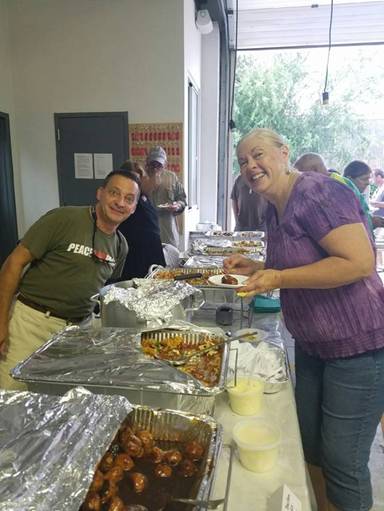 Full tilt!
The event
                                                                    photos by Bradlee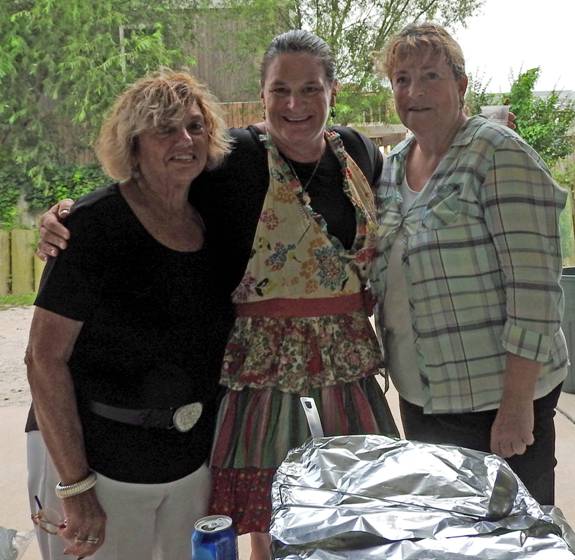 Rosie, Krysha & Bonnie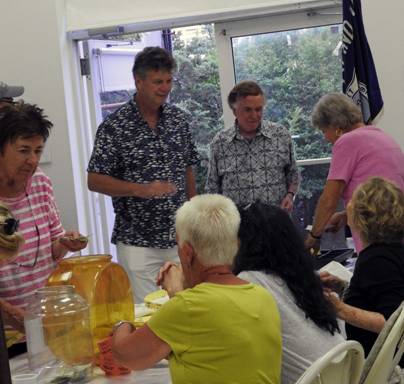 Colette, Shelly, Regina, & Helen selling tickets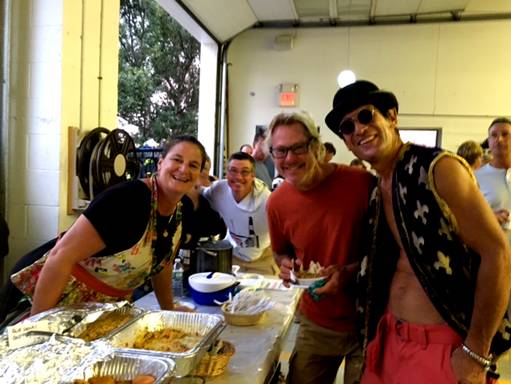 Krysia, Dave & George
George & Helene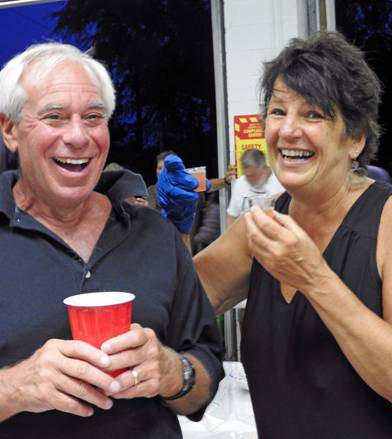 Barry & Linda
Big Jeff
Wendy, Tim & BFF
Lou & Jennifer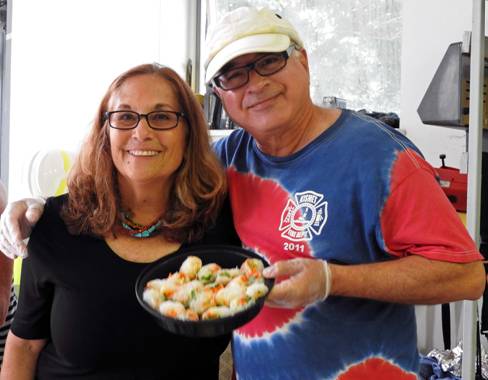 Roseanne & Ken
Bartender Carmine and customer Kevin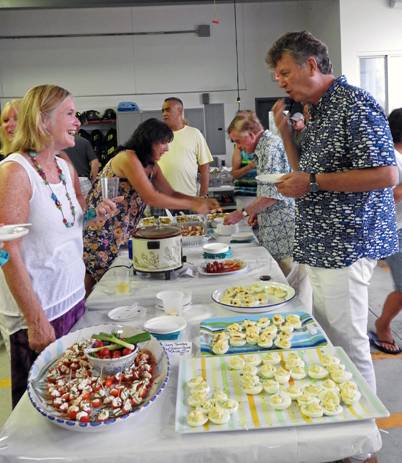 Bill Jenks going down food line
Gary & Dawn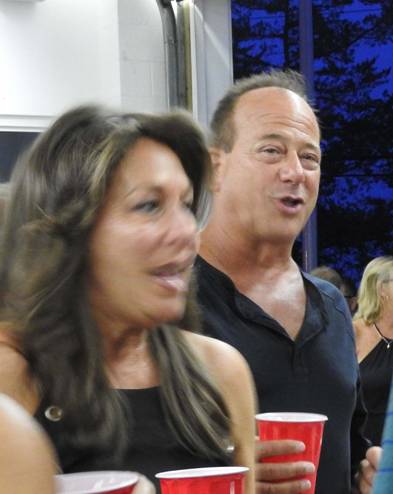 Jennifer & Neal
Jim & Tom L
Heather and Frank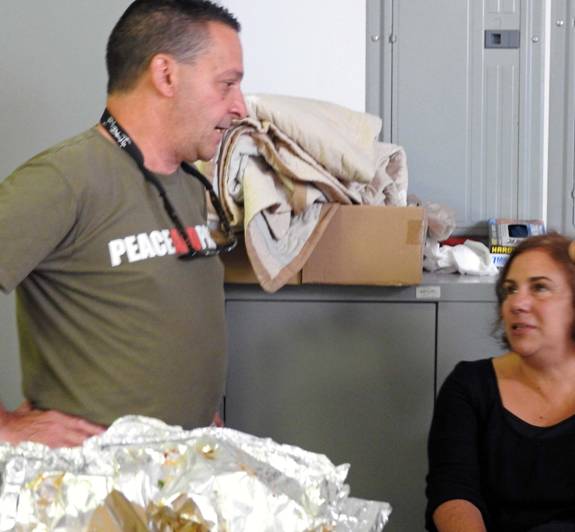 Joanne's sister Nancy & Kismet new neighbor Bill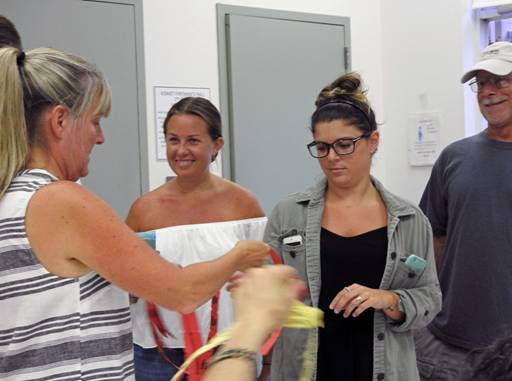 Judy, Grace, Taryn & Rusty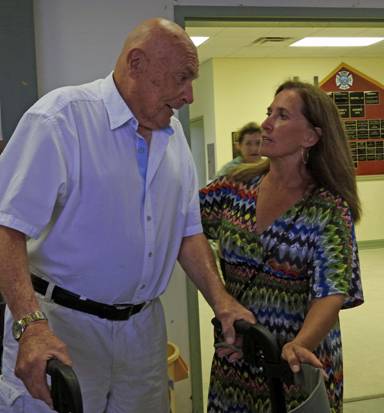 Skee and Patty
Vic and Colette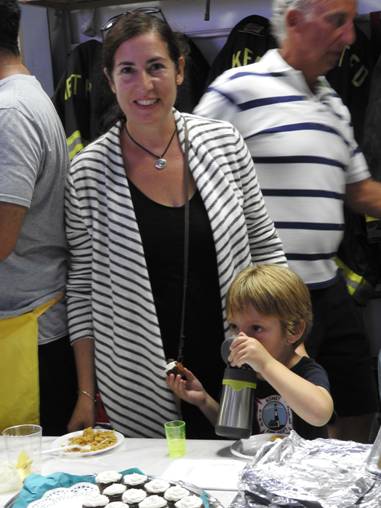 Kim and Kai Sitone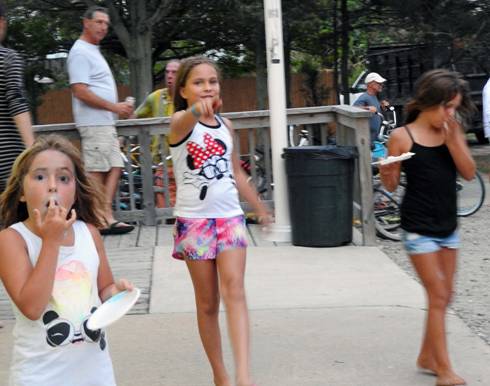 Kids tasting Kismet too
An unusual dish!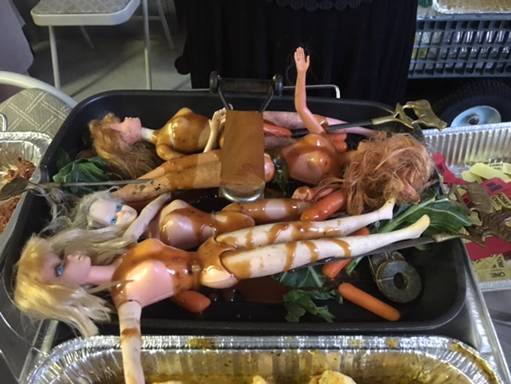 Shish kabob Barbie a la George
It is estimated the event raised around $3000 which will go towards replacing the firefighters' gear
And was attended by about 150 people.