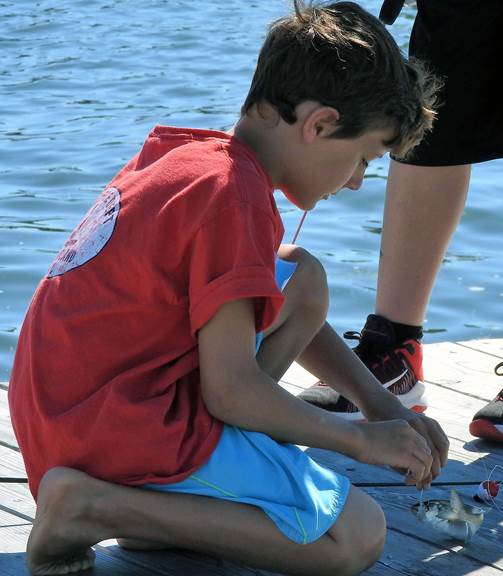 by Bradlee
The Arthur Lem Memorial Snapper Tournament has run every August since 1999. It was inaugurated in memory of one of Kismet's most famous early founder/settler, Arthur Lem. Besides cooking fabulous Chinese meals and entertaining his friends with raucous tales and salty language, Lem spent countless hours on the Kismet dock teaching succeeding generations of children the fine art of fishing for Snapper.
The tournament is open to all children under the age of twelve. This year saw a reuniting of many of the Lem family: his wife, Rose; his sons Arthur and Howard and Howard's granddaughter, Cathy. As always, Buddy handled the weigh in of each little snapper, cautioning the children to put them back in the water gently so the "could grow bigger." Kelly was appointed "dock guard" to keep the parents from providing more than moral support.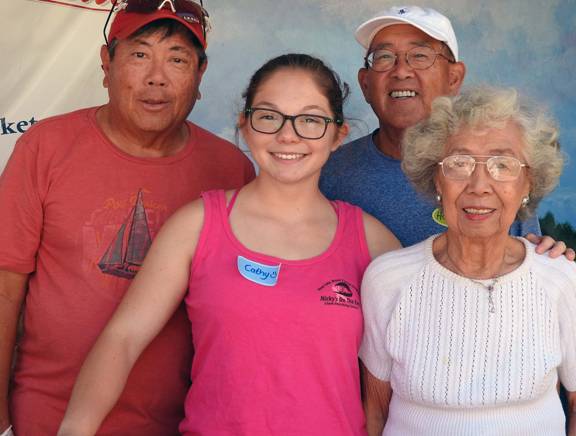 Warren, Cathy, Howard and Rose Lem
Many fished side by side
Some sought solitude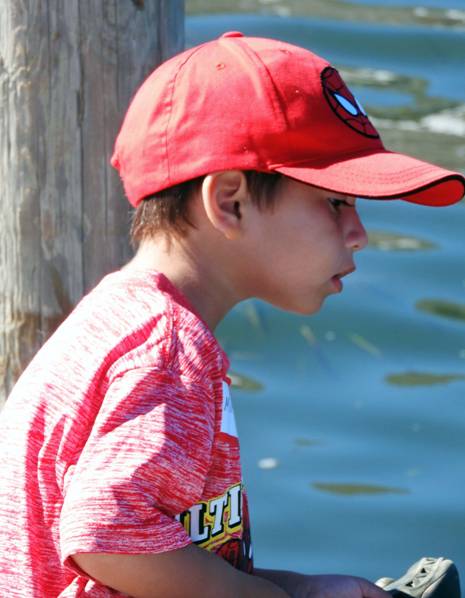 Where's that fish?
Dylan Baker
Once the fish is caught, take him off the hook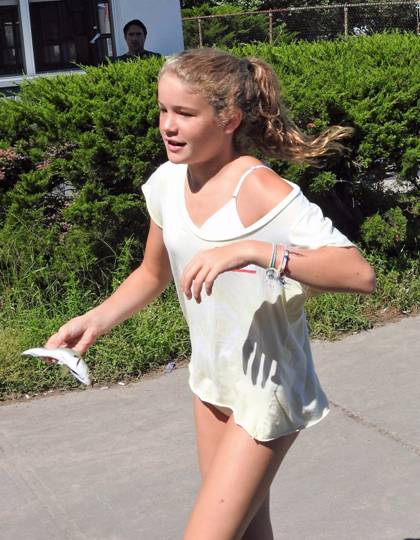 Then, run to Buddy at the weigh station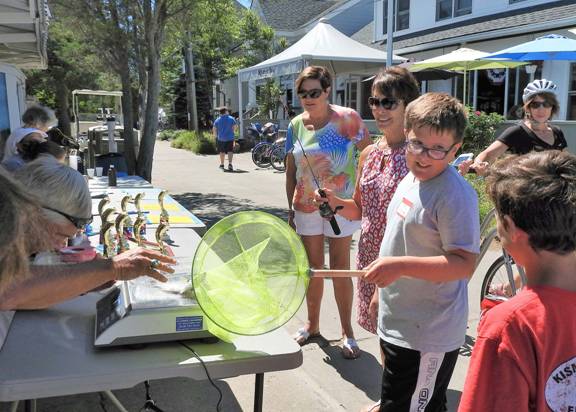 This has to be my greatest catch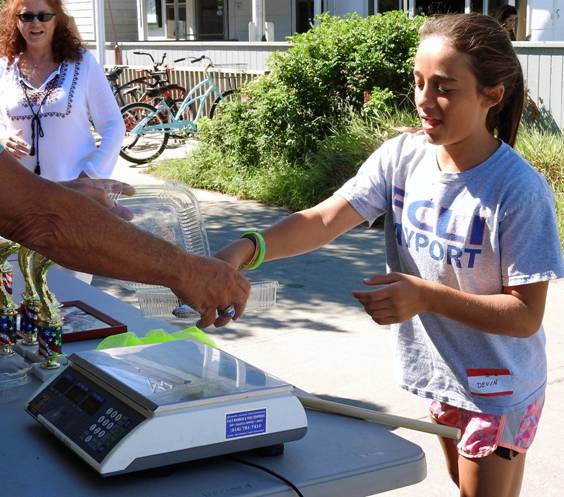 I'm so excited
Graeme with biggest fish caught by a boy
John's fish - a little slimy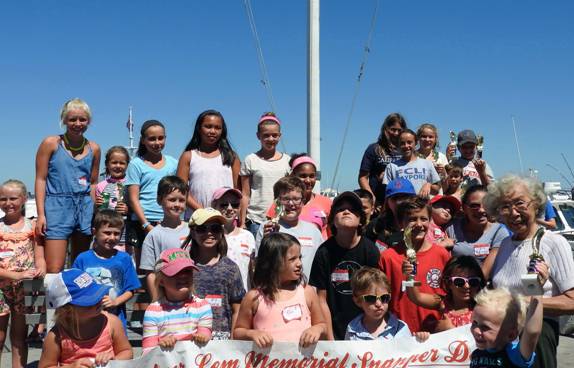 The grand finale
After two hours of fishing, awards were presented for the largest fish and most number caught by girls and boys in each age group. The awards for the largest fish caught by girls: Ashlynn (under 6), Tegan (9-10 years) and Elizabeth (11-12 years.) The awards for the largest fish caught by boys: Magnus (under 6), Michael (7-8 years), Nick (9-10 years) and Graeme (11-12 years). Elizabeth and Graeme caught the most fish.
After a group picture, the children enjoyed free treats: water and soda provided by the Kismet Market, hot dogs and hamburgers provided by the Kismet Inn and ice cream provided by the Pizza Shack.