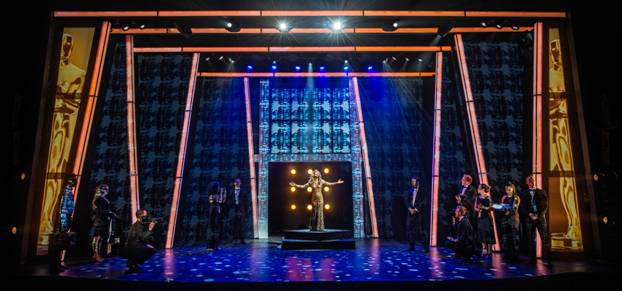 The Bodyguard, The Musical
By Edward Lieberman
The White Plains Performing Arts Center (WPPAC) is hosting the regional premiere of The Bodyguard, the Musical, based upon the hit movie, "The Bodyguard," which starred Whitney Houston and Kevin Costner. The show marked Ms. Houston's acting debut and features several songs made famous by her, including "Greatest Love of All," "Where Do Broken Hearts Go," the Houston version of Dolly Parton's "I Will Always Love You," "One Moment in Time," and the iconic "I Wanna Dance with Somebody."
As mentioned, the show tracks the storyline of the movie, about a narcissistic megastar singer who is the target of threats on her life. Her handlers prevail upon her to hire Frank Farmer, a no-nonsense former Secret Service agent, as bodyguard. The relationship between the two evolves from an adversarial one to that of lovers. The musical theater version expands the role of Rachel's sister, Nicky, creating a love triangle between the sisters and Frank.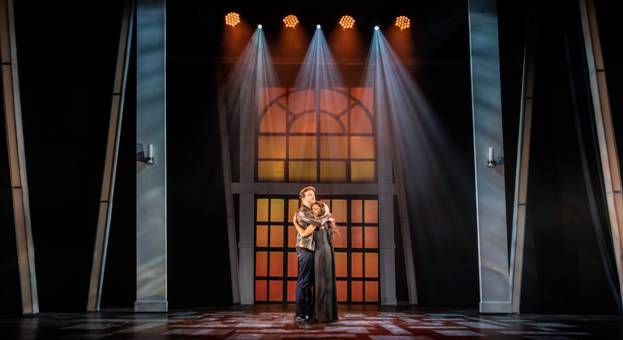 The draw in this production is the casting of Latoya London, a former finalist on American Idol, as Rachel. Sean Hayden plays Frank. In the opinion of this reviewer, however, you may come for the leads, but you will stay for Cecilia Snow, who plays Nicki. Ms. Snow's  powerful voice steals the show from her more famous sister/cast mates in their duets, "Run to You" and "Jesus Loves Me, and in her solos, "Saving All My Love for You" and "All at Once." She is worth the price of admission!
WPPAC is a little gem of a venue, located adjacent to the White Plains multiplex movie theater. It boasts comfortable seats with plenty of legroom and good sightlines. There isn't a bad seat in the house. This is complemented by a good professional backstage presence, from innovative sets by Christopher and Justin Swader, which were imaginatively lit by Adam Honore. The orchestra did not overpower the singers under the direction of Stephen Ferri and sound design by Jon Weston. The large cast of dancers was ably choreographed by Daniel Gold under the overall direction of Frank Portanova.
The Bodyguard, The Musical will be at the WPPAC through May 12, 2019.
Address: 11 City Place, White Plains, NY 10601
Box Office: wppac.com; (914) 328-1600.
*There is ample parking in the adjacent City Parking structure, and affords covered access to the theater.