By Barry Bassis
Trio da Paz returned for the 11th consecutive year for its residency at Dizzy's Club at Jazz at Lincoln Center (10 Columbus Circle; jazz.org; (212) 258-9595). Dizzy's is the most romantic jazz club in New York with its wall-length window facing Central Park and is the ideal venue to hear the bossa nova sounds of the Trio.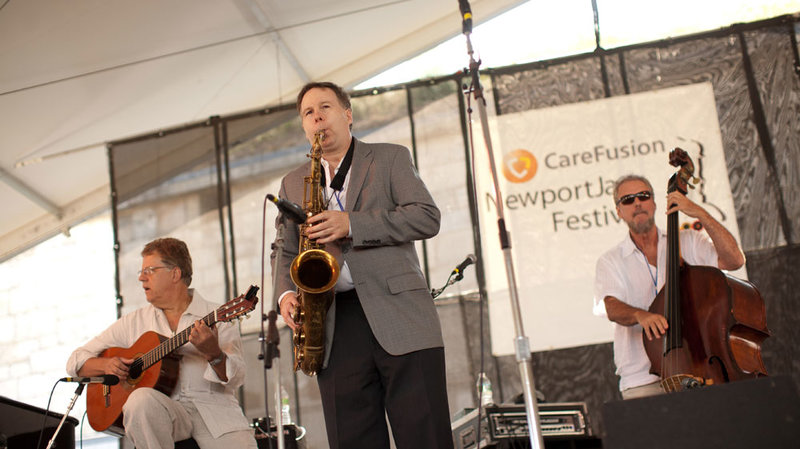 The Brazilian super-group is composed of guitarist Romero Lubambo, bass player Nilson Matta and drummer Duduka da Fonseca. The show was titled "Music of Getz, Jobim & Brazilian Classics" and the trio had special guests: vocalist Maucha Adnet, saxophone player Harry Allen and trumpeter Claudio Roditi.
The set opened with the Trio alone, showing off its jazz chops in "Melancia" (Watermelon) by Brazilian keyboard player Rique Pantoja. All three members had a chance to solo.
For the second number, the Trio was joined by Allen and Roditi. The piece, by Lubambo was titled "O Donato" and was a tribute to Brazilian pianist and bossa nova pioneer Joao Donato. The piece had an easy swing and Roditi playfully quoted "The Surrey with the Fringe on Top" in his solo. Allen's mellow solo recalled Stan Getz and Lubambo is one of the most fluent guitarists on the planet.
Then Adnet joined the group and they performed songs by Brazil's greatest songwriter, Antonio Carlos Jobim, starting with "Ela é Carioca" (She's a Carioca, meaning a native of Rio de Janeiro).
Adnet began the soulful "Dindi" in Portuguese but then sang it in English.
She didn't tell the audience the title of the infectious "Samba De Uma Nota So" (One Note Samba) but the bossa nova fans immediately recognized it.  When Allen played behind her, the pair were reminiscent of Getz and Astrud Gilberto.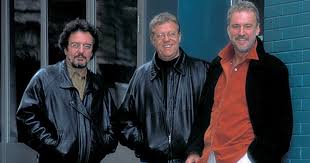 The Trio played an instrumental version of Jobim's "Insensatez" (How Insensitive). The melancholy song deals with the end of a love affair.
The tempo switched to a more upbeat baiao rhythm on a piece Lubambo wrote for his father. The rhythm is common to Northeastern Brazil, where the guitarist grew up.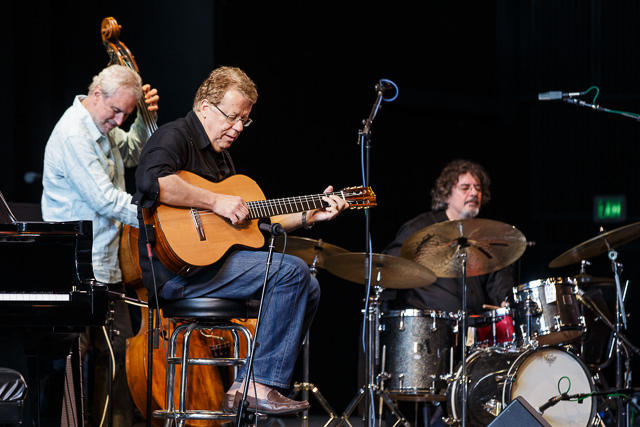 The guests returned for a rousing medley that included "Take the A Train" with a samba sound.
Lubambo announced that he is moving from New Jersey to Nevada but hopefully that won't interfere with Trio da Paz returning for the 12th year.