Unmasked: The Music of Andrew Lloyd Webber
                         By David Schultz
Paper Mill Playhouse has captured the musical essence of this successful theater legend in this wide-ranging retrospective tuner. This musical portrait covers it all from 'Joseph and the Amazing Technicolor Dreamcoat', 'Cats', 'Evita', 'The Phantom of the Opera', 'Sunset Boulevard' and up to his most recent hit 'School of Rock'. Before you start rolling your eyes, this stripped-down concert version culls the very best selections from his work and breathes new life into these well-known musicals.
The bare stage is framed by four metal scaffolds, with two frequently used movable scaffold staircases that glide onto the stage when appropriate songs are sung. The full orchestra is on full view in the back of the theater on another scaffold platform high above. On view as the performance begins the young cast of 13 are seated facing away from the audience, as a large screen descends. This video screen introduces us to the man himself, as Mr. Webber greets the crowd on screen with what will become a periodic insider tour of his work. A few amusing commentaries that comment and touch upon the impetus to his musical creations give juicy insight into his work ethic. This is a very enjoyable aspect to the show, though I could have asked for even more technical background for his composition in the video portions. For some viewers this bogs the show down, but it makes the evening much more educational as the evening progresses. The production is mixed in chronological order, and as such this concert version works perfectly in execution.
The cheerful cast starts the evening with a music melding a cappella medley of the entire catalog. In a brief four-minute rendition the cast gives a sassy preview of what's in store for the evening. The show does have a format in that the cast performs musical selections in linked groups that show off each show individually. Starting with a medley from 'Joseph and the Amazing Technicolor Dreamcoat', then sieging into a powerful segment from 'Jesus Christ Superstar'. Performer Mauricio Martinez knocks it out of the ballpark with his soulful rendition of 'Gethsemane'. He captures the raging anguish and pain inherent in this powerful moment in the show. Next up a swift and tango filled medley of the music of 'Evita'. Swirling excerpts from 'Buenos Aires', 'Another Suitcase in Another Hall', 'A New Argentina', and of course the rallying cry to Evita's populace… 'Don't Cry for Me Argentina'. In a brief 15-minute capsule the potent political drama is well served and sung passionately. Singer Mamie Parris gives a powerful rendition of this well-known anthem.
Interspersed with various musical tidbits, Sir Webber describes his occasional foray into the classical genre. It is here in the performance of his Variation 23 from 'Variations', that this production veers into superb artistry, cellist Marta Bagratuni stops the show in its tracks and gives a searing, intense rendition of this rarely heard work. With stunning musical precision this wild Italian performer performs like a magical whirling dervish. Breathtaking.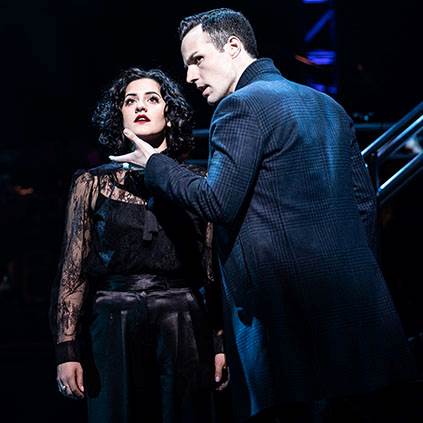 A single song from 'Tell Me on a Sunday' gives emotional heft to 'Unexpected Song', with Ms. Bagratuni adding her deeply emotive cello to create an unusual rendition of the song. A love medley quickly follows with 'Aspects of Love', 'Tell Me on a Sunday', and the Phantom sequel 'Love Never Dies'. The next batch of songs from the musical 'Cats' quickly swoops in…. the video portion contains a pithy remark from the composer on its most recent ill-fated film version that was coruscated by moviegoers and critics alike. The run through of a plethora of tunes ends with a shivery rendition of 'Memory' sung by Alex Finke and Mamie Parris. The unadorned non-cat looking performers stalk and semi paw the air. The concert aspect makes the viewer appreciate the music without any visual distraction.
Act Two gives a brief nod with an Entr'acte from 'Starlight Express', one of the rare misfires from the composer. A newly minted song intitled 'Here We Are on Broadway' is amusing with a wishful, sly glance at a pipedream wish for this show to move to the Big Apple. With a few tweaks and the right timing and appropriate venue…why not? The built-in-audience for this composer is a shoo-in.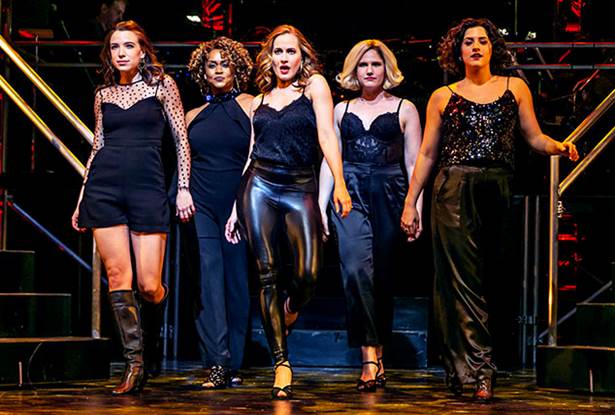 A grand lush rendition of various songs from 'Sunset Boulevard' follows onward with a mournful take on 'As If We Never Said Goodbye' by Rema Webb. Another classical piece from Sir Webber's 'Requiem' is performed as Alex Finke brings all the requisite operatic skill and emotion to her "Pie Jesu". As the evening draws to a close, finally 'The Phantom of the Opera' gets to the heart and soul of this composer. His Puccini-like score is given its due. Then an oddly interrupted new song is revealed, and sung by the full cast, insisting that 'The Music of the Night' not be sung…. Fat chance. Performer Bronson Norris Murphy who had been singing the Phantom medley in this segment does indeed sing the song. The melodic romantic ballad is given a perfectly gorgeous rendition that makes one again admire this masterpiece that is still running on Broadway.
A quick zippy run-through of the most recent 'School of Rock' musical ends the evening with the rock tinged 'Stick It to the Man'. The show consistently entertains but there are various small problems that can be worked out in time, presuming the production goes onto another life on tour or potentially New York City. At times the pacing lags, the overly miked soundstage needs to be carefully rethought. Some singers are impeccably cast, others are ill-suited, the at times awkward choreography can be brought up to snuff with some changes by Director Joann M. Hunter. This expansive musical exercise is co-written and devised by Richard Curtis, and with a few judicious cuts and additions this musical portrait could have an ongoing future beyond its limited run at The Paper Mill Playhouse. But beware……many of these well-worn songs when heard fresh again during this production may be circling inside your head for days or even weeks. Earworm Alert indeed.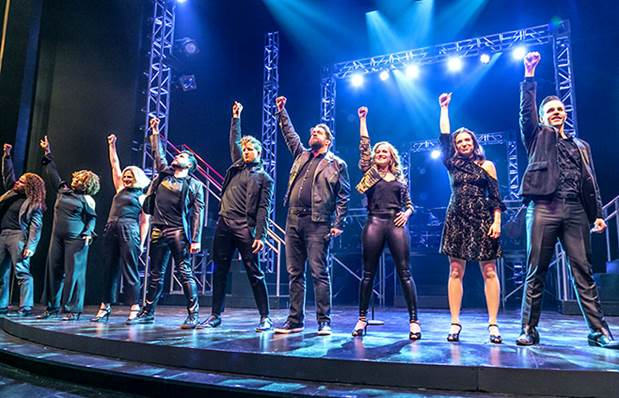 Cast: Nicholas Edwards, Alex Finke, Alyssa Giannetti, Kara Haller, Jeremy Landon Hays, Amy Justman, Angel Lozada, Andrew Kober, Mauricio Martinez, Bronson Norris Murphy, Mamie Parris, Dave Schoonover, Rema Webb, Marta Bagratuni.
Playing at Paper Mill Playhouse, 22 Brookside Drive, Millburn N.J.
973-376-4343
PaperMill.org
Runs through March 1st.