KISMET UPDATE: May 15
BEACHES, MARINA OPEN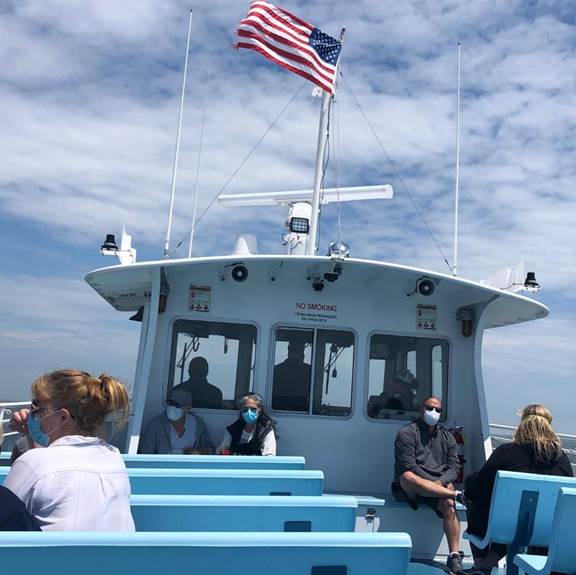 photos by Dennis & Wendy
New York
state beaches to open in time for Memorial Day; local beaches also
Limiting attendance to no more than 50% of a beachís capacity by ensuring controlled exits and entrances and limited parking
Prohibiting group activities, including sports like volleyball and football
Keeping gathering areas closed, including picnic spots, playgrounds, pavilions, arcades and rides
Enforcing social distancing measures for both employees and visitors
Requiring masks for employees and visitors when social distancing is not possible
Closing food and drink stands
Ensuring beaches have enough staff to meet the new rules and control crowds
From: Luke Kaufman <luke@fireislandferries.com>
Date: May 14, 2020 at 7:36:18 PM EDT
To: hrmjeannie@aol.com
Subject: Boarding Instructions
Jeannie,
Sorry I havenít gotten back to you sooner, itís been a busy week. The loading and unloading process has not changed. In the Governors executive order, he has stated that social distancing may not be possible on modes of transportation. Passengers must wear face covering on board the ferry at all times and while we are not required to reduce capacity, we are doing so. The crew continues to disinfect our fleet as often as possible. Starting next week, we will be introducing a new policy limiting the amount of baggage passengers will be permitted. Hopefully this will help streamline the trip and minimize the overcrowding and log jam that has plagued our operation for years. As for the terminals, it boils down to a lack of real estate. If people were to wait in line, 6ft apart, the line would stretch clear out the driveway out onto Maple Ave. Our hope is, with a reduced schedule, we will have the ability to pre load in Bayshore in a more timely manor.
I hope this answers some questions.
Regards,
Luke
THEY'RE BACK!!!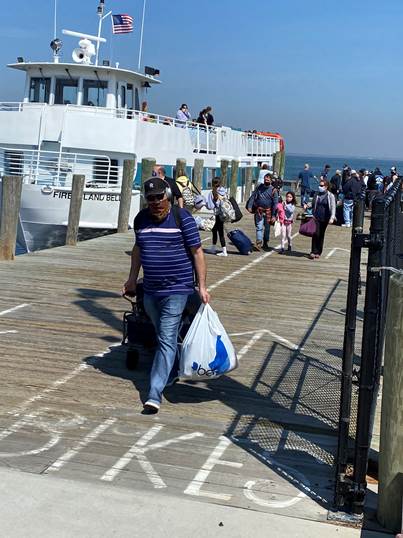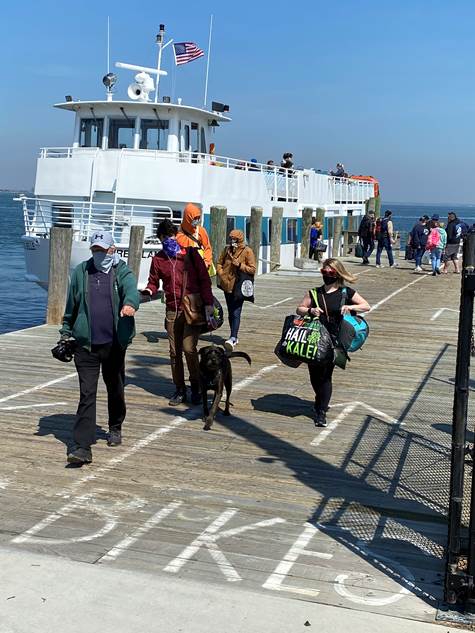 †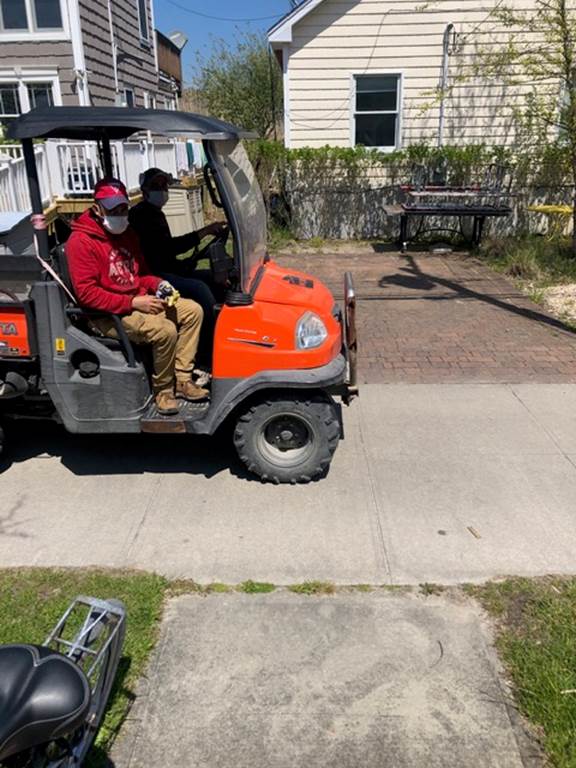 BLESSED WELCOME
SAM AND COURTESY CART
SO WHERE IS EVERYBODY?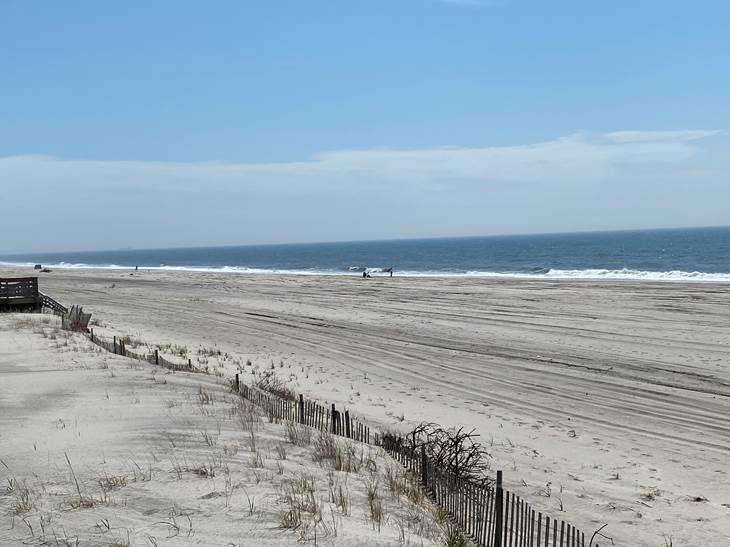 THIS IS THE GOAL
MASKS
Wear them! On the ferry, while walking the dog, to and from the beach, when jogging and biking, and around town. Masks or face covering are currently required by NYS law when in public.
RENTING
There are no rules for renting except between realtor, owner and renter
SELF-QUARANTINE / SELF-ISOLATING
Currently, there is no state, county or town mandate that when you arrive you stay in your home for 14 days. Self-quarantine when you have been diagnosed positive and self-isolate if a family member is sick. People can come on the ferry for the day, the weekend and the week and go to the beach, walk their dogs, and go to the store. But remember that our medical system is limited so check with your PCP before coming if you are at risk. And wear a mask, use common sense, keep your distance from others, and let courtesy rule.
RENTALS
does not encourage short-term rentals but we know that many people rent for a week. The terms of any rental agreement are up to the owner, realtor and renter. Making sure the renter is informed and contactable is the responsibility of the owner and realtor.†
The Marina is Open!!!
(but no word yet from the INN)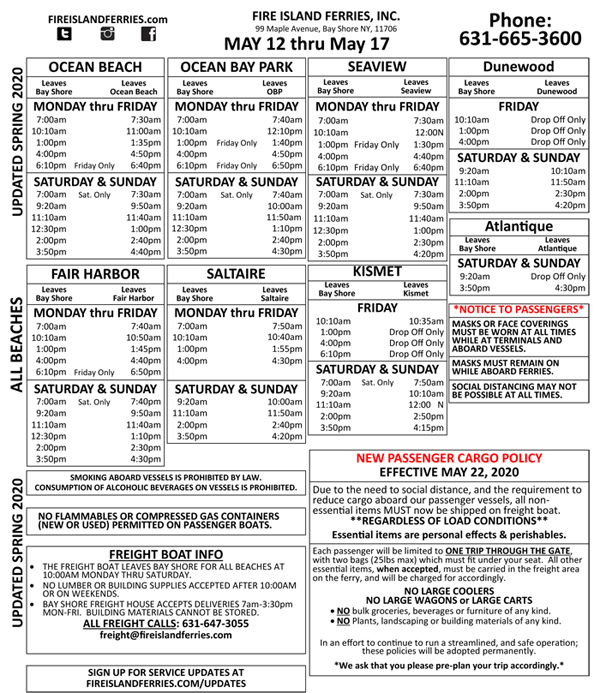 …and That's Kismet!!!