It is apparent that testing has become the prevailing method for protection of people and prevention of the spread of the virus

To protect our island tests should be given at points of entry:
the ferry docks, the marinas, the Coast Guard station at the lighthouse

Tests must be rapid with instant results and not involve laboratories or body fluids to be practical
Herewith are some available test methods that are rapid response and relatively simple to administer


Temperature taking
The simplest and most immediate way is the temperature taking which was and still is used at some Hospitals and other facilities
Anyone with a fever would be turned away


Here is but one example of rapid result devices currently available
ID NOW™ COVID-19 MOLECULAR. IN MINUTES. ON THE FRONT LINE.

ID NOW™ is a leading molecular point-of-care platform in the United States, trusted by hospitals, physician offices, and urgent care clinics nationwide.
The ID NOW™ COVID-19 assay is now available for use on the ID NOW platform under U.S. Food and Drug Administration Emergency Use Authorization (EUA). The ID NOW™ COVID-19 rapid test delivers high-quality molecular positive results in as little as 5 minutes, targeting the coronavirus (COVID-19) RdRp Gene.
Timely results enable healthcare professionals to make appropriate and more efficient treatment and infection control decisions. EUA supports flexible near patient testing environments.

Click here to see other devices:
https://www.alere.com/en/home/product-details/id-now-covid-19.html

Message from Tim Mooney re: testing
Hi Jeanne,
Hope all is well.
Funny you should mention that, we are considering looking into the same
thing. We are looking to work with Southside and Good Sam.
We will keep everyone posted via the website if we make any progress.
Stay safe,
Tim

THIS JUST IN:
B.C. Ferries says passengers with COVID-19 symptoms won't be allowed to board
Roxanne Egan-Elliott / Times Colonist
APRIL 5, 2020 04:26 PM

Starting Monday, B.C. Ferries will perform health checks on passengers. B.C. Ferries has started screening passengers for COVID-19 symptoms or recent international travel before allowing them to board. Anyone who has specific symptoms — including a fever, cough and difficulty breathing — or who has been refused boarding in the past 14 days due to a COVID-19 related medical reason will be denied boarding, said B.C. Ferries spokeswoman Deborah Marshall. "If you are traveling home and have not been tested positive and [are] not presumptive, are not exhibiting fever and a cough, fever and breathing difficulty, then you can travel," Marshall said. The company will put up posters at terminals showing the screening questions, and ticket agents can make sure passengers understand the questions being asked, she said. Transport Canada announced new measures on Sunday regulating commercial passenger vessels and ferries aimed at reducing the risk of spreading COVID-19. The order includes guidelines that health checks should be conducted where feasible on every passenger for trips longer than 30 minutes.
Marshall said B.C. Ferries was already doing many of things Transport Canada is now requiring. "The missing piece was just the screening."
The Transport Canada order also requires operators to reduce the maximum number of passengers by 50 per cent or implement other measures to reduce the risk of COVID-19, such as keeping passengers in their vehicles and adopting enhanced cleaning measures.
B.C. Ferries has seen about an 80 per cent drop in passengers due to COVID-19, and even with significantly reduced sailings, vessels are operating below 50 per cent capacity, Marshall said. The company has also stepped up cleaning and disinfecting efforts.
The Federal government is bringing in further measures to reduce the risk of spreading COVID-19 on commercial passenger vessels and ferries. Transport Minister Marc Garneau announced that starting Monday all commercial marine vessels with the capacity of 12 or more passengers will stop non-essential activities, such as tourism or recreation. Ferries and essential passenger vessel operators are to immediately reduce the maximum number of passengers carried on board by half in an effort to comply with social distancing rules.
THE CANADIAN PRESS/Jonathan Hayward
https://www.timescolonist.com/news/local/b-c-ferries-says-passengers-with-covid-19-symptoms-won-t-be-allowed-to-board-1.24113151

A Day At The Beach In The Age Of COVID-19
By SABRINA GARONE • APR 30, 2020
Suzy Goldhirsh, president of the Fire Island Association on Long Island, says park police are limited in the amount of social distancing enforcement they can do, but restrictions on parking can help.
"If hordes of people are coming into Robert Moses State Park in cars, they'll divert the cars into other parking lots, try to keep people moving along. But, there's not much that they can do in terms of tighter enforcement of that."
Some beach communities have tried their best to limit visitors.
Last weekend, East Hampton Town Police issued over 170 tickets in Montauk for parking violations after a wave of seasonal homeowners and tourists went to the beach.
Police say spots have been limited for a reason. So if the lot is full, they ask that you find another place to visit.
Goldhirsh says social distancing at parks and beaches comes down to personal responsibility.
"What is the personal level of risk that each individual and then family group are going to decide they want to maintain?
And Goldhirsh says Fire Island residents, like many beach communities, want to know what's going to happen this summer.
"The big question is, what is social distancing in the summer, in public, in recreational areas going to look like? It's not going to be enforceable, it's going to be up to personal responsibility. And I think the governor will set a tone there."
Suffolk County wants to have that figured out long before Memorial Day when tourism is at its peak. County Executive Steve Bellone says Long Islanders are not out of the woods yet.
"It's going to be a different kind of summer. It's not going to be the same kind of summer that we're accustomed to, that we've experienced in the past, because we have to have these measures in place to protect public health and prevent us from going into a more restrictive economy again."
Another factor is how long face masks will be required in public — that could make for some strange beach tan lines.

Saltaire Market
We are fully stocked and are serving breakfast and lunch sandwiches
we are doing family style meals for people who are sick of cooking
we will start pizza and our dinner menu 5/22 & 5/23 then daily starting 5/28
we are doing Pick up and delivery only Please wear a face covering when picking up
to order customers can either go to Saltairemarket.org and fill out the order form or click HERE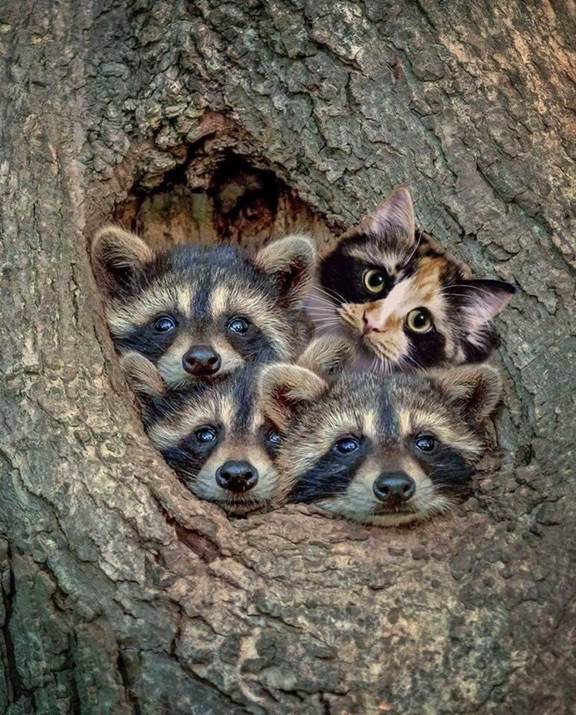 HAPPY MOTHER'S DAY
…and That's Kismet