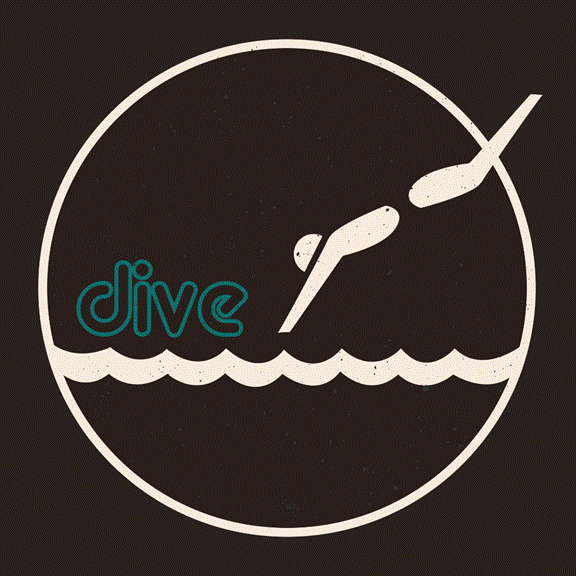 MEET THE NEW OWNERS OF THE OUT
DIVE
Frank Bragaglia  Owner/Operator
by Jeanne Lieberman
The new owner of the Out, Frankie Brogaglia, is a very busy man.
Even after tracking him down (his identity firmly protected by the staff of his restaurant I'm Babylon, the Brixton) and his identity is largely  mysterious to his new community.
When finally reached, "Frankie",  as he likes to be called, was clearly
multitasking while on the phone with me - "I am in the middle of a thousand things ...opening a restaurant in Patchogue with his partner, Brad Wilsos, as well as completing renovations on the Out, now renamed the Dive, to be ready for opening date May 14.
(Weekends only till June 26, then all week)
He is radically changing the restaurant, including the bar, to conform with its new "Retro South California " style.
When requested, the menu was not yet available at press time.
He has been in the restaurant business since 2009.
Why Kismet?
"I've been coming to Kismet 2-3 years and I love it.
When I heard rumors the Out was for sale I got really excited"
When asked what plans he had for the new Out he said he knows many bands but for the moment has hired the Trade Winds and Rich Mahogany.
As all renovation is being done behind closed doors the new look is largely still a mystery to curious townspeople.
Brief History of the Out.
In the late 60's and/or early 70's it was owned by two Irishmen under the name of The Green Isle.


To my recollection no one I knew went there.

The Inn was functioning as a very active disco in the evenings, including line dances and a hustle contest.
note from Warren Lem
"I opened the Out in Spring 1974 along with Bob Rush and Jack English. Owned and operated "the Out" for 34 seasons and sold the business to
Paul Barbara and his partners (Matt, Dean and Dennis) in 2008.
Had a great run for 3+ decades, lots of memories
and good times but all good things must eventually come to an end. So after 34 years it was time to hang up the chef's whites, go to Florida and play tennis...
Good luck and best wishes to the new owners"
I will be coming back to the beach middle of May as we intend to spend most of the summer in Forbidden City. 
(as I remember it -  The Out was first a restaurant, gradually a venue for special events like the KCA Auction, o KFD installation dinner
 Simultaneously it was The place for the somewhat infamous

Kismet Happy Hour which attracted patrons from other communities and boaters from the mainland.
and then a disco.
It was much beloved by Kismet groupers)
from Matt Barbara
when asked how he felt about the sale...
"as they say " bitter / sweet ... We created a beautiful place and I believe we made great memories and a lot of people happy.
With my brother's condition, it was time to get out on top !!!
We did not sell the name . We
Bought it in 2008 ."
I have a house in Kismet and plan to relax this summer .
Farewell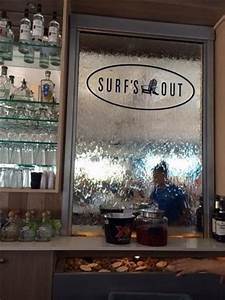 Thank You, See You Again Soon!
Surf's Out was always a lifelong dream of Paul Barbara and over a decade ago we made it a reality. Now, after 12 incredible years of mixing Kismet's finest cocktails and serving some of the best food on Fire Island, we have decided it is time to pass the torch to a new team.
As we move into the Summer of 2021, our Kismet location will become a different restaurant under new ownership.
It is a bittersweet moment but you can be sure that Surf's Out will be back somewhere on Long Island soon! We've had too much fun roasting pigs, celebrating the full moon and dancing the night away to not come back! The countless celebrations – weddings, birthdays, anniversaries and happy hours are ones we look forward to sharing with you in the future.
We would like extend our endless gratitude to our customers for their patronage, to our staff for their summer hustle and to our families for their constant support. Thank you—you have forever changed the way we feel about summer.
Until Surf's Out pops up again, you can always visit us in Lindenhurst At Surfside 3 Marina, in Melville at Cirella's Restaurant or in the Walt Whitman Mall at Gastronomy Kitchen.
It has been our pleasure to bring joy to your summers and fill your cup with a little more fun.
With appreciation, we raise a glass to you,
Dean Cirella, Matthew Barbara, and Paul Barbara