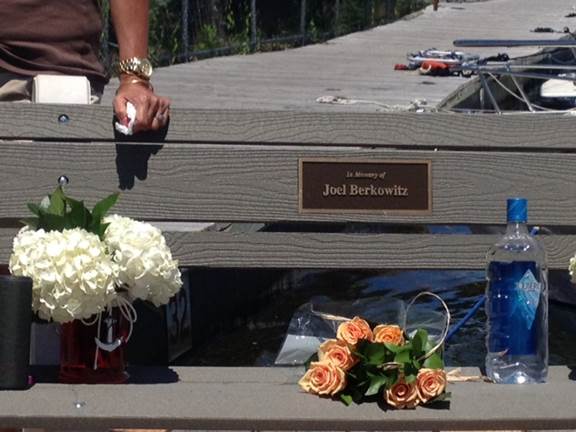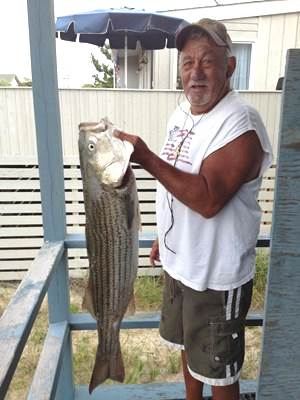 In Memory of
Joel Berkowitz
December 19, 1944 - September 8, 2012
Obituary
Berkowitz, Joel, 67, of Lindenhurst , on September 8, 2012.
Beloved Husband of Migdalia. Loving father of Jamie, Jason, Jodi, Justin, and Jared, and grandfather of Shayna.
Retired 30 year NYPD Lieutenant ( Brooklyn North).
Proud US Navy Vietnam Veteran.
A large crowd, long time Kismet friends and neighbors, gathered around the flagpole noon Saturday June 14th, which was ironically Flag Day, to share in the dedication of a bench to the memory of Joel and hosted by his wife, Miggie.
The bench was donated by The Out's Paul Barbera
Two friends and former fellow cops, Dawn Leone said a few words: "To a man who loved his wife, his children, his community and his country" and, she added "we loved him right back". and her husband, Gary, admitting it was hard to find a prayer particularly suitable for Joel, "he was such a unique person", settled on "The Lord's Prayer" along with the crowd, and another "What Makes A Dad".
(it was Father's Day weekend).
Janet of the Chiros played one of Joel's favorite songs "Proud To be An American" while we were toasting him with his favorite vodka, Iceberg, (a bottle of which was placed on the bench along with flowers) when the noon siren went off, as if planned.
It was a fitting, upbeat tribute to a man whose vitality still remains among us.