TOM McMORROW, DISTINGUISHED NEWSPAPER JOURNALIST AND FORMER DRAMA DESK PRESIDENT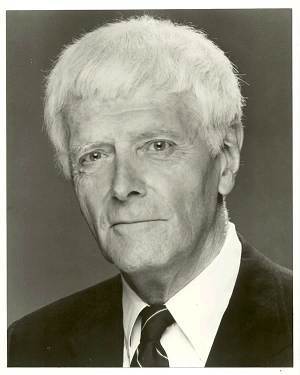 DRAMA DESK NEWS - 10/02/17
TOM McMORROW, DISTINGUISHED NEWSPAPER JOURNALIST AND FORMER DRAMA DESK PRESIDENT
Thomas McMorrow Sr., 14th president of the Drama Desk, died on Thursday, one and a half months shy of his 97th birthday.
Raised in Greenwich, Conn., Tom attended Choate and spent a year at Yale University before becoming a copy boy at the Washington Times. During World War II, he enlisted in the U.S. Army, serving first in a mechanics division and then in a medical battalion.
After the War, Tom worked as an actor and, in partnership with his wife, Joan Levin McMorrow, founded the Orange County Playhouse in Westtown, NY.
From 1948 until 1962, Tom was sports editor for Movietone News. He then spent 25 years at the New York Daily News, where he covered theater.
After retiring in 1987, Tom wrote Having Fun with Words of Wit and Wisdom, a compendium of quotations issued by Trafford Publishing Co. That book was illustrated by Tomís Daily News colleague and close friend Sam Norkin (who was also his predecessor as president of the Drama Desk).
Tom is survived by his wife of 70 years, their children Tom Jr., Elizabeth Tuscanes, and Cathy Schaffer, and four grandchildren.
An event honoring Tom will be announced in the near future. Messages of condolence may be sent to the family in care of Tom Jr., te.mcmorrow@gmail.com.
Tom was one of the first to befriend me when I joined Drama Desk. Always the gentleman, he did not flaunt his great knowledge and experience but wore it gracefully. His down to earth perspective cut through pretence and misuse of poser quietly. Tomís wit and charm will never be forgotten
†Jeanne Lieberman