EUGENE (EUGENE PAUL) POLINSKY: THEATER CRITIC, ACTOR, WRITER, PRODUCER, DIRECTOR, JOURNALIST, WORLD WAR II HERO, DEAD AT 101
One is never prepared for the loss of a dear friend no matter what age. Actor, writer, producer, director, World War II hero, and, of course, theatre critic, Eugene Polinsky died on February 15 of natural causes.
The child of immigrants, Eugene grew up in New York and New Jersey, and enlisted in the army right after Pearl Harbor, straight out of college.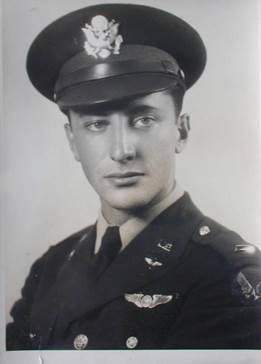 During the war, he served in a unit called he Carpetbaggers, which flew secret missions under the direction of the OSS. They dropped agents, weapons, money, and materials into occupied Belgium, Norway, and France, supporting resistance fighters. The Carpetbaggers flew by night, with no protection, in stripped-down planes painted black, sometimes descending as low as 300 feet over their targets.
Among the many medals and honors he received are the Distinguished Flying Cross, the French Croix de Guerre, and medals from Belgium and Norway. In 2015, France made him a Chevalier of the Legion d'Honneur, and in 2018, Eugene received the Congressional Gold Medal as part of the OSS.
A book was written about his crew in 2005. That year, he traveled to Belgium and, at a reception in his honor, met people who were part of the underground and on the ground for his most important mission. It made a huge impact on his life. He felt a sense of community with these people, one that he never experienced before. "I cannot get over the range of gratitude the Belgians feel toward Americans. It really overwhelms me," he said.
After the war, Gene came home and went into theater.
He had fallen in love with theater as a kid: "The first time I walked onto the stage, when I was six or seven, I must have thought it was the greatest thing in the world, and I just stayed." In his time, he studied with Strasberg, was blacklisted, continued to work in theater however he could. And so, he came, eventually, to write for me, many years later.
Editor's note:
I don't remember when we met but it was always a comfort knowing he was out there, only an email away. An occasional interjection of Yiddish or French in our correspondence always challenged and impressed me. Sharing an evening of theater was always a treat.  Elegant and eloquent despite his age, he exuded an aura of energy and charm. Ladies flocked to him and he enjoyed that immensely.
One of my favorite memories: we shared lunch during an all-day double theater assignment. We were laughing and enjoying each other's company so much, a bystander came over and asked if we were married. Though I secretly swelled with pride, I dead panned and replied "no, its our first date." He was in his nineties at the time. And he kissed me once as we ran into each other at the handicapped bathroom area of the AAL theater -- a favorite meeting place.
As his editor, his reviews were sacrosanct. One would not dare his wrath by changing or questioning anything but it was no problem as his work was always unique, witty, sometimes startling, and beautifully crafted.
No matter how often I saw, read, or heard him, Gene always left me wanting more, and now there is no more. The pandemic robbed him, and us, of any memorial service, the standing ovation he had earned over a lifetime. How very sad. He will be missed.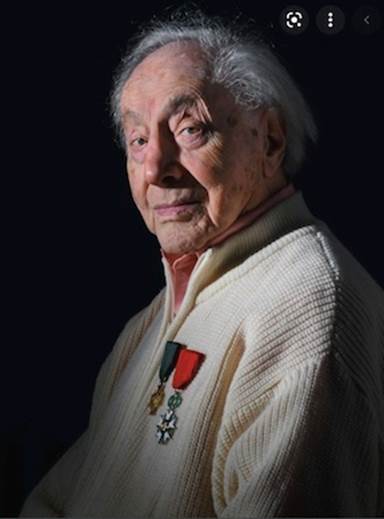 photo by Robert Clark
Jeanne Lieberman, Editor