The Tonys are come and gone, leaving some casualties in their wake and some surprising successes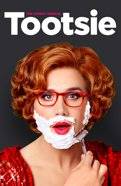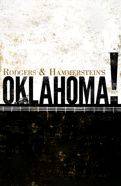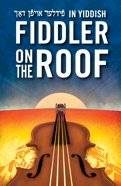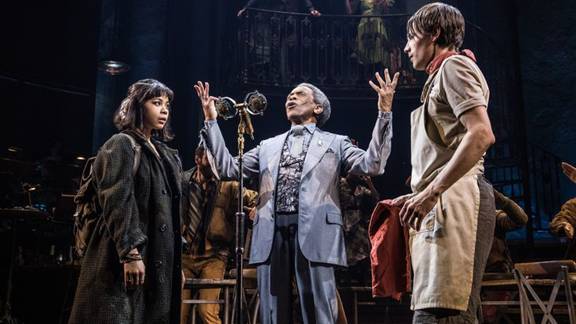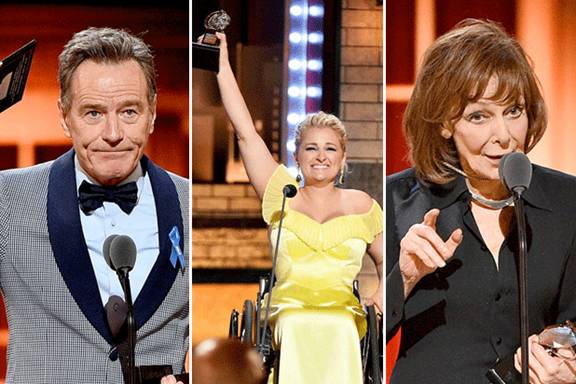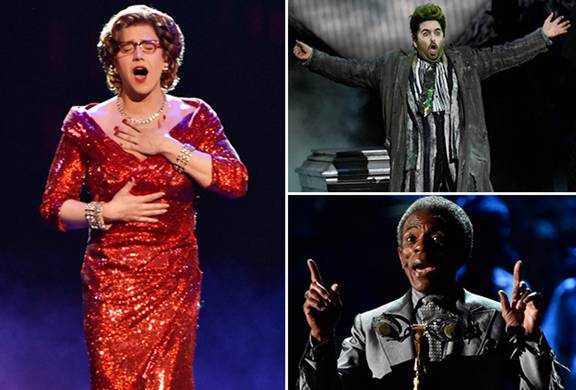 Going, Going...gone
Victims of Tony snub or by contractual agreements
Gary


Hillary & Clinton (early victims)


Be More Chill Aug 11
(perhaps because their number "Michael in the Bathroom" was co opted without crediting show)


King Kong Aug 18
Farewell Beloved Icon, guess he couldnt carry the show on his massive shoulders


Cher show 7/21
(despite Stephanie's award performance and Bob Mackie's Tony for breathtaking costumes)) joins her sister Donna in short runs of living legends. Wonder how upcoming Tina (Turner) show will do.


What the Constitution Means to Me 7/21
Reflection of the times???


All My Sons 6/30
contractual agreement - 2 weeks


Ink July 7
by contractual agreement - One of the Best of the entries


Network 6/18


Kiss Me Kate 6/30


My Fair Lady 7/7

COMING UP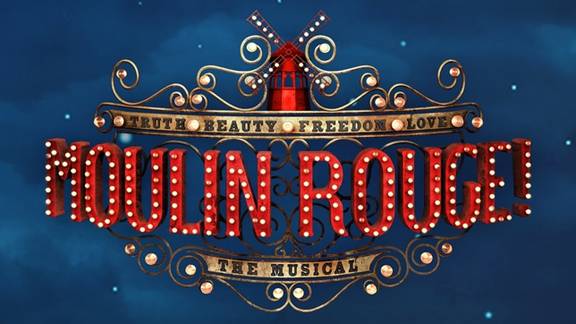 Meanwhile on Fire Island: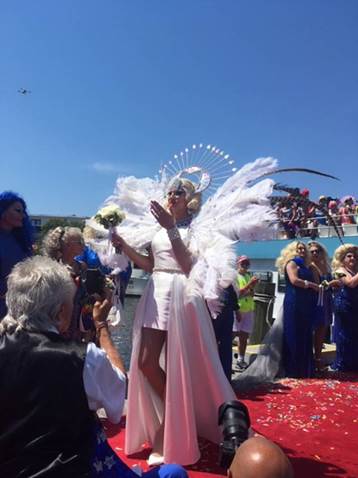 CHERRY GROVE's HOMECOMING QUEEN


VICTORIA FALLS


LEADS THE INVASION TO THE PINES


Life goes on as Broadway jump starts its new season with a mega musical
and Fire Island is in its prime with a spectacular event


Stay with us as we cover it all


Jeanne Lieberman, Producer


Theaterscene.com FireIslandsun.com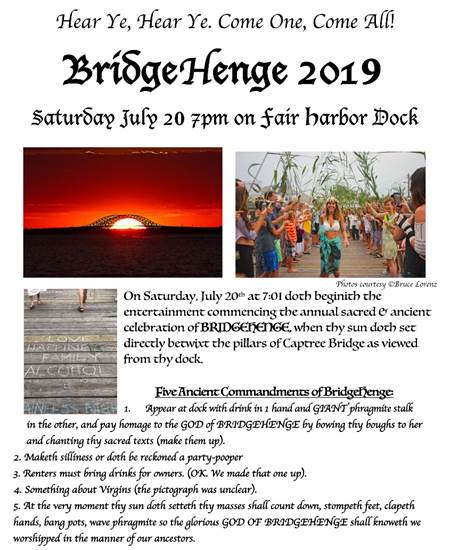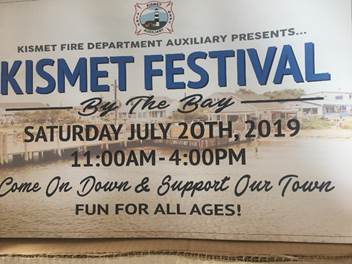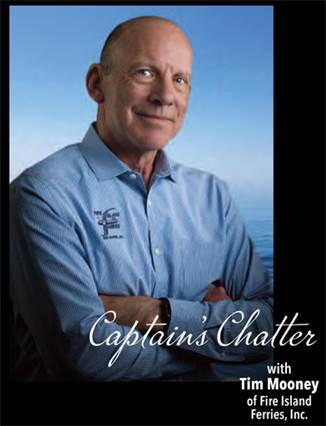 Recently Sam Woods featured in a TV Ad
Now Kismet's Tim Mooney is on the cover of a trade publication
LICA Road Warriors Magazine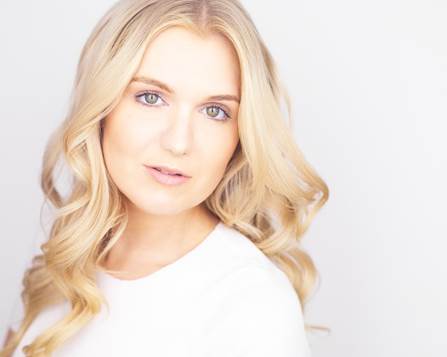 BEND AND SNAP
THE ARGYLE THEATRE
LONG ISLAND'S NEWEST YEAR-ROUND
PROFESSIONAL THEATRICAL VENUE
PRESENTS
THE AWARD-WINNING MUSICAL
LEGALLY BLONDE
MUSIC AND LYRICS BY NELL BENJAMIN AND LAURENCE O'KEEFE
BOOK BY HEATHER HACH BASED ON THE NOVEL LEGALLY BLONDE BY AMANDA BROWN AND THE 2001 FILM OF THE SAME NAME
MUSIC DIRECTION BY JONATHAN BRENNER
DIRECTED AND CHOREOGRAPHED BY ANTOINETTE DiPIETROPOLO
FEATURING
KIRBY LUNN AS ELLE WOODS
PERFORMANCES BEGIN JULY 11, 2019
FOR A LIMITED ENGAGEMENT THROUGH AUGUST 25, 2019
OPENING NIGHT IS SATURDAY EVENING, JULY 13, 2019
Legally Blonde plays the following performance schedule: Thursday at 7:30 p.m., Friday at 8:00 p.m., Saturday at 3:00 p.m. & 8:00 p.m., and Sundays at 2:00 p.m. with a Special Added Performance on Wednesday, August 21 at 7:30 p.m.
PLEASE NOTE: There are no Monday, Tuesday, or Wednesday performances.
NOW ON SALE, tickets for Legally Blonde are priced from $45 - $79 and may be purchased online at www.argyletheatre.com or by calling (844) 631-5483.
Martin Charnin, Lyricist and Original Director of
Annie
, Dies at 84
Charnin earned a Tony for his work
.
Author David Gordon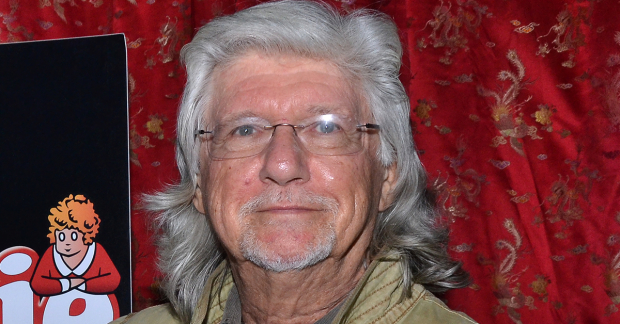 Martin Charnin has died at the age of 84.
(© David Gordon)
Martin Charnin, the Tony-winning lyricist and original director of the legendary Broadway musical Annie, has died at the age of 84 following a heart attack.
The son of an opera singer, Charnin, born November 24, 1934, received his BFA from Cooper Union and, despite no performance training, landed the part of Big Deal in the original production of West Side Story after spotting an ad for an open audition call. Charnin went on to play the role 1,000 times on Broadway and across the country.
Charnin's first Broadway musical for which he wrote the lyrics was the Mary Rodgers collaboration Hot Spot in 1963. He collaborated with Richard Rodgers on 1970's Two by Two, and made his Broadway directorial debut with the 1973 Ogden Nash revue Nash at Nine. For much of the '70s, Charnin worked in television, earning Emmys for his Anne Bancroft-Mel Brooks vehicle Annie, the Women in the Life of a Man; and the Fred Astaire, Jack Lemmon, Ethel Merman-starring S'Wonderful, S'Marvelous, S'Gershwin.
Annie, which featured Charnin's lyrics and direction, music by Charles Strouse, and a book by Thomas Meehan, premiered at the Goodspeed Opera House in 1976 before moving to Broadway the next year. The original production ran for 2,377 performances and earned Charnin the Tony for Best Score. The musical won six other Tonys, including Best Musical. Charnin was heavily involved with subsequent productions over the decades; he directed dozens of Annies across the world, including the 20th anniversary Broadway revival, the 30th anniversary tour, and the most recent national tour in 2015. He cowrote and directed its short-lived off-Broadway sequel, Annie Warbucks, and won a Grammy for Jay-Z's Hard Knock Life (Ghetto Anthem), which sampled material from "It's the Hard-Knock Life."
Additionally, Charnin penned the lyrics for Broadway's I Remember Mama, The Madwoman of Central Park West, and The First, which he also directed. On Broadway, his directorial work includes A Little Family Business, Cafe Crown, and The Flowering Peach.
Survivors include his wife, Shelly Burch Charnin; his children; and three grandchildren.