Marin Mazzie Dies: Broadway Star of Passion, Ragtime
by Greg Evans
September 13, 2018 1:24pm Deadline Hollywood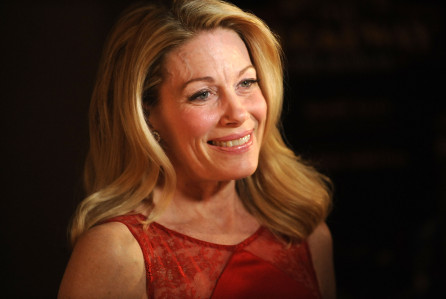 AP
Broadway actress and three-time Tony nominee Marin Mazzie died this morning in New York. She was 57.
Her death was announced by her husband, actor Jason Danieley. Mazzie had been fighting ovarian cancer since her diagnosis three years ago.
Lauded for her unforgettable performances in Ragtime, Kiss Me, Kate and, perhaps most of all, Stephen Sondheim?s 1994 musical Passion, Mazzie was mourned today by Broadway. ?This is absolutely devastating,? tweeted Patti Murin of Frozen. ?What a bright, shining light she was??
?Beautiful, brave and inspiring,? wrote Harvey Fierstein. ?A glorious voice and an even better human being??
Mazzie made her Broadway debut in 1985 in the Huckleberry Finn musical Big River. She earned her first Tony nomination nine years later for her performance as Clara in Passion, and her second in 1998 as Mother in Ragtime. Her starring role in 1999?s Kiss Me, Kate brought her third nomination.
Other stage credits include 2002?s Man of La Mancha (which reteamed her with Ragtime?s Brian Stokes Mitchell), Spamalot, Next to Normal, Off Broadway?s revival of Carrie and, just this year and also Off Broadway, Terrence McNally?s Fire and Air.
Mazzie was inducted into New York?s Theater Hall of Fame last year. She met Danieley when both appeared in the Off Broadway 1996 production Trojan Women: A Love Story. They married the following year, and later would perform in concert together.
The actress is survived by Danieley, her mother and a brother.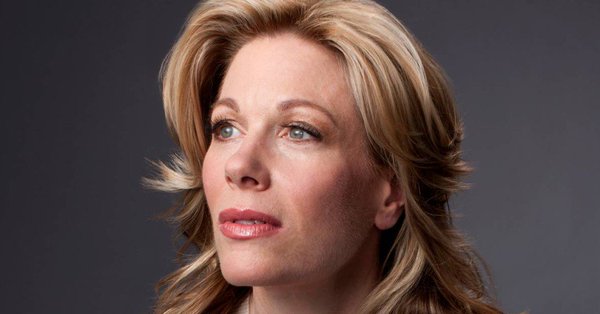 Editor?s note:
I first met Marin Mazzie in the ladies room of the Hilton Hotel during the 1995 Drama Desk awards.
I lavished her companion, Donna Murphy, with compliments on her performance in Passion. To be polite I asked the woman with her if she were connected to theater. You can imagine my embarrassment when I learned who she was.
I must have experienced a Sapphic moment, shocked and mesmerized when Mazzie, appeared partially nude onstage. She was perfection. And so, like so many others, I paid little attention to her face
But I did pay attention after that to all her roles and most recently saw her in a concert in Carnegie Hall, shocked by her beauty and vitality into believing she was better. Alas! Now she is gone ? yet another shock.
                                                                           Jeanne Lieberman
---
BROADWAY TO DIM ITS LIGHTS
ON THURSDAY, AUGUST 30, 2018
AT 6:45 PM
IN MEMORY OF LEGENDARY PLAYWRIGHT
NEIL SIMON
New York, NY – August 27, 2018 -- The Broadway community mourns the loss of Tony Award® and Pulitzer Prize-winning playwright, librettist, lyricist, producer and theatre owner/operator Neil Simon, who passed away on Sunday, August 26 at age 91. The Committee of Theatre Owners has decided to dim the lights of Broadway theatres in New York in his memory on Thursday, August 30 at exactly 6:45pm for one minute.
"Neil Simon's plays are a testament to the human experience: he made audiences laugh, cry and think. No other American playwright has had as many performances or as many shows in production simultaneously on Broadway. The outpouring of accolades and personal memories being shared since his death are a tribute to how deeply he influenced our culture and touched the lives of literally millions of theatregoers," said Thomas Schumacher, Chairman of the Broadway League. "His legacy will continue for years to come, and the Broadway industry is proud to dim the lights of our theatres in his honor."
On Broadway, Mr. Simon was known for his iconic works such as Lost in Yonkers (1991), Brighton Beach Memoirs (1983; Revival, 2009), (1985), Broadway Bound (1986), Come Blow Your Horn (1961), Barefoot in the Park (1963; Revival 2006), The Odd Couple (1965; Revivals 1985, 2005), The Star-Spangled Girl (1966), Plaza Suite (1968), Last of the Red-Hot Lovers (1969), The Prisoner of Second Avenue (1971), The Sunshine Boys (1972; Revival, 1997), The Good Doctor (1973), California Suite (1976), Little Me (1961; Revivals 1982, 1998), Sweet Charity (1966; Revivals 1986, 2005), Promises, Promises (1968; Revival, 2010), They're Playing Our Song (1979), Rumors (1988), God's Favorite (1974), Chapter Two (1977), I Ought to Be in Pictures (1980) and many more.
He received 17 Tony Award nominations and won the award three times: in 1965 for The Odd Couple, in 1985 for Biloxi Blues, and in 1991 for Lost in Yonkers which also received the Pulitzer Prize for Drama. He also received a special Tony Award in 1975 for his contributions to the theatre.
Mr. Simon's plays were frequently adapted for film and television and beyond Broadway his numerous, influential screenwriting credits include: "Your Show of Shows," "The Phil Silvers Show," The Out-of-Towners, The Heartbreak Kid, Murder by Death, The Cheap Detective, Seems Like Old Times, Max Dugan Returns, The Lonely Guy, The Slugger's Wife, and The Odd Couple II among many others. In addition, he also wrote the memoirs Rewrites and The Play Goes On.
Mr. Simon was the recipient of several Writers Guild of America Awards, an American Comedy Awards Lifetime Achievement honor, the Mark Twain Prize for American Humor, and the Eugene O'Neill Theater Center's Monte Cristo Award.
He is survived by his wife, Elaine; his children Ellen, Nancy, and Bryn; and three grandchildren and one great-grandson.
His full Broadway biography can be found on the Internet Broadway Database: https://www.ibdb.com/broadway-cast-staff/neil-simon-7879
---