Categories
---
---
The Race Is On! '19


Who Will Win?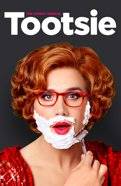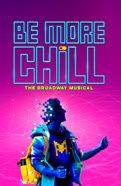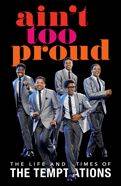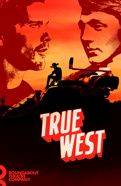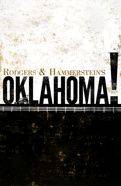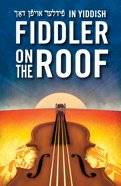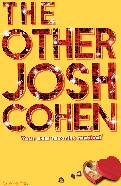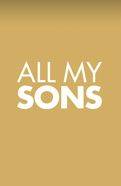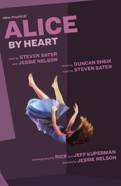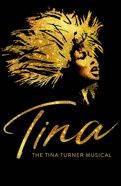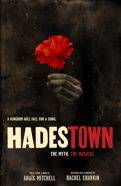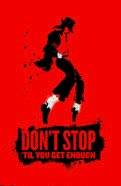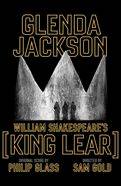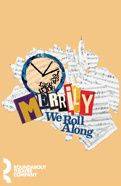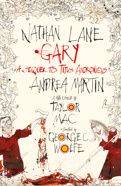 Tony awards nominations 2019: not at all conventional
The usually commercial Tonys have gone rogue this year in so many ways:
The biggest head scratching bombshell was the omission of 2 beloved plays: Aaron Sorkin's much publicized careful rewriting of the treasured Mockingbird and lavishly praised director Ivo van Hove's version of Network.
(A colleague suggests that these are not original plays but taken from movies so they do not qualify. But that remains to be seen). Also remarkable that these plays were edged out by the fart joked Gary, the academic What the Constitution Means to Me and joined in competition by the very lightweight Choir Boy, this years boffo Ferryman, and the late entry Ink.
Many Movie stars, usually a sure box office draw, have been similarly overlooked: the sacred anointed Glenda Jackson is overlooked for her yeoman effort as King Lear this year, along with Kerry Washington, Keri Russell, Mercedes Ruehl, John Lithgow and Jonny Lee Miller.
However Laurie Metcalf, Annette Bening, Elaine May, Jeff Daniels, Bryan Cranston and Adam Driver have added their glitter.
Although there were 21 plays and 10 new musicals, the 2 musical revivals are generating much interest; the reverentially updated Kiss Me Kate vs. the iconoclastic (either loved or hated) Oklahoma. I think this will be yet another generational statement.
Of the new musicals the assumed favorite Tootsie may be upended by the brilliant upstart (10 years incubating) sleeper Hadestown, with Ain't too Proud The Temptations and Cher show remaining guilty pleasures.
Thankfully King Kong was deservedly recognized in design categories and won a special award.
Trending: Many teen inspired shows: The Prom, Be More Chill, Beetle Juice (with Mean Girls and Evan Hansen still running strong) and references to the Netherland - The Ferryman, Gary, Hadestown, Beetlejuice another prevalent theme.
Interestingly the Tony announcements were immediately followed by a close knit ad campaign for the best of the past: Aladdin, Phantom of the Opera, Lion King, Jersey Boys and Beautiful reminding all of the great rich fertile phenomenon that is Broadway
Check out the Outer Critics Circle Awards below
It is Theaterscene's pleasure to bring all these productions
including Off & Off Off Broadway to you
And we invite you to continue with us as we cover the ever active
New Season


Scroll down to Fire Island Sun
Now that the season is about to begin Cherry Grove's Arts Project reveals its summer plans
and Kismet's Derby hats graced the race.
KISMET RENTAL


Corner Property-Oak & Maple, 1 block from ferries, 2 blocks to beach


Season: Memorial Day – through one week after Labor Day or monthly


3 bedrooms: king beds open to 2 twins, plus guestroom

1 bathroom, spacious living room, dining room area,
A/C, Direct TV, dishwasher, clothes washer and dryer, outdoor shower, private garden, huge roof deck,


Owner: 212 861 1338, 646 438 3410

Most Recent Articles:
Cirque Du Soleil's Luzia , ARTS PROJECT OF CHERRY GROVE
KISMET'S DERBY WINNERS (no replay) HERE: DERBY HATS GRACE THE RACE
Newsies, The Bodyguard: The Musical, Tootsie
John Bayless – One Hand One Heart – My Life and My Music
Gary: A Sequel to Titus Andronicus
Rigoletto, Beetlejuice, Ink, Electronic City, All My Sons
Study says going to the beach is good for your mental well-being
Hillary and Clinton, Juno and the Paycock, Burn This
Ain't Too Proud: The Life and Times of the Temptations
Benny and Joon, The Lehman Trilogy
Oklahoma!, Do You Feel Anger?, Sondheim: Wordplay
Lori Belilove - The Isadora Duncan Dance Company
Nantucket Sleigh Ride, The Cradle Will Rock, The Mother
Smart Blonde, I Married an Angel, Vilna
Kiss Me, Kate, The Other Josh Cohen, The Producers
Ballet Contemporáneo de Camagüey, Surely Goodness and Mercy
Menopause The Musical, "Daddy" A Melodrama , Seawall/A Life
The Cake, Come From Away: A Broadway 2nd Anniversary Celebration
Looking For Leroy, Daniel Gwirtzman Dance Company: Intersections
Yes I Can: The Sammy Davis, Jr. Songbook
Merrily We Roll Along, Twelfth Night: Frog and Peach, The Price of Thomas Scott
Switzerland, Encores! Call Me Madam, God Shows Up
Gravity and Other Myths: A Simple Space, Betty and the Belrays
Ain't Misbehavin', Two Strindbergs in Repertory: The Dance of Death & Mies Julie
True West, We'll Have Manhattan: Rodgers & Hart in New York, SKIN
To Kill a Mockingbird, On Blueberry Hill, Maestro Ensemble for the Romantic Century
Choir Boy, Blue Ridge, Waiting for Godot in Yiddish
Tevye Served Raw, Garnished with Jews From the writings of Sholem Aleichem
Eve's Song, The Chorus Line, The Ferryman,
I'm Not a Comedian. . . I'm Lenny Bruce, Gloria, A Life
Emma and Max, Mother of the Maid, Travisville,
New York Cabaret Convention: You and the Night and the Music - The Night They Invented Champagne: The Lyrics of Alan Jay Lerner
The Winning Side, PHANTOM at Westchester Broadway Theatre
Final Follies, Andrew Lloyd Webber's Love Never Dies
Kurt Vonnegut's Mother Night, Girl From The North Country
Uncle Vanya: Scenes from Country Life in Four Acts, Oklahoma!, Bernhardt/Hamlet
Spin Off, I was Most Alive With You, Fiddler on the Roof
Editors Notes: New Season Fall '18, The True, Heartbreak House
Agnes, Private Peaceful, Days to Come
Neurosis, The Saintliness of Margery Kempe, Oliver!
Be More Chill , Smokey Joe's Café,
Harry Potter and the Cursed Child, Parts 1 and 2, The Iceman Cometh
The Metromaniacs, Summer: The Donna Summer Musical, Mean Girls The Musical
The Sting, Harry Clarke, Lyrics & Lyricists Irving Berlin:  American



Columns
Broadway - Musicals
Broadway - Plays
Off-Broadway - Musicals
Off-Broadway - Plays
Solo Performance
FEATURES
Cabaret/Concerts/Opera's
Dance
Regionals
---
Click here to view FireIslandSun.com Archived Articles
Kismet Rental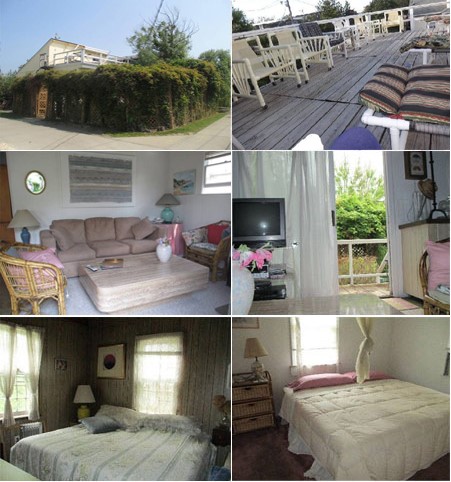 Corner Property-Oak & Maple, 1 block from ferries, 2 blocks to beach
Season: Memorial Day Weekend – through one week after Labor Day
2 large bedrooms: king beds open to 2 twins, plus guestroom
1 bathroom, spacious living room, dining room area, A/C, Direct TV, dishwasher, clothes washer and dryer, outdoor shower, private garden, huge roof deck
Owner: 212 861 1338, 646 438 3410
---
LET THE GOOD TIMES ROLL!
CAST AND CREATIVE TEAM ANNOUNCED
THE ARGYLE THEATRE
LONG ISLAND'S NEWEST YEAR-ROUND professional THEATRICAL VENUE
LAUNCHes 2nd season WITH
THE SMASH HIT MUSICAL
"MILLION DOLLAR QUARTET"
BOOK BY COLIN ESCOTT AND FLOYD MUTRUX
ORIGINAL CONCEPT BY FLOYD MUTRUX
INSPIRED BY ELVIS PRESLEY, JOHNNY CASH,
JERRY LEE LEWIS, AND CARL PERKINS
MUSIC DIRECTION BY TAYLOR GRAY
DIRECTED AND CHOREOGRAPHED BY ADAM PELTY
FEATURING
MORGAN BERNHARD, JASON COHEN, ANTHONY GENOVESI, TAYLOR GRAY,
JOHN GLOWACKI, CALLEE MILES, JAMES PENCA, ALESSANDRO GIAN VIVIANO

PERFORMANCES BEGIN MAY 16, 2019
FOR A LIMITED ENGAGEMENT THROUGH JUNE 23, 2019
AT THE ARGYLE THEATRE IN BABYLON, LONG ISLAND
OPENING NIGHT IS SATURDAY, MAY 18, 2019
Fire Island Sun Articles
| | |
| --- | --- |
| | |
| | |
| --- | --- |
| | |
| | |
| --- | --- |
| | |
| | |
| --- | --- |
| | |
| | |
| --- | --- |
| | |
| | |
---
Press Release
Fire Island Lighthouse Preservation Society
May 2019
Saturday
5
Trees, Bees and Butterflies
Celebrate Arbor Day in the Art Studio (Follow the boardwalk to the east of the Lighthouse) Learn how our actions impact the butterflies and bees. Learn about Milkweed, create a butterfly and get seeds to take home and plant. Crafts: some free/some at a minimal cost. 11am to 3pm
Friday & Saturday
25-26
Plein Air Art Show
Artists from Wet Paints Studio Group will be painting on site in the Lighthouse area. All art work will be on display until June 11th and for sale with 30% of the proceeds being donated to the Preservation Society by the Artist.
June 2019
Saturday
2
Horseshoe Crab Program
7 pm – Learn about Horseshoe Crabs and watch them come ashore to lay their eggs while reveling in the beauty of the evening on a June beach. Suggested donation $2 per person.
Saturday
9
Light Keepers Behind the Scenes Tour
9 am – Follow one of our present day Lighthouse Keepers on his rounds. This bottom to top tour takes you from the auxiliary generator and the Light Keepers workshop in the basement of the Keeper's Quarters to the beacon in the lantern room of the lighthouse tower. Learn how lighthouse Keepers in the 1860's to 2018 maintained the light. Includes a tour of the Lens Building, which houses our original first order Fresnel Lens, and the Boat House. Tour takes approximately 2 ½ hours. . $15 for FILPS Members/$20 for non-members – Reservations required. Limit 12 people.
Friday
22
17th Annual Benefit Art Show-through July 15
Local artists display their nautical artwork in the Keepers Quarters at the Lighthouse. Opening reception will be held on June 21- 6pm –8 pm (take a shuttle bus from Field #5 RMSP). All artwork is for sale with a portion of the proceeds being donated to the Lighthouse by the artist. Admission free.
Saturday
30
Evening Tower Tour
8 pm- Experience the sunset from a new perspective. View the sunset from the top of the Lighthouse. Bring a flashlight for your walk back to the parking field. - $15 for FILPS members/$20 for non-members. Reservations Required. Sunset 8:28 pm.
Call (631) 661-4876 to make all reservations
The Lighthouse and museum is open all year round.  Winter hours are 10am - 4pm daily until December 15-then 10 am to 4pm weekdays and 11am to 4pm weekends.  All parking is in Field #5 of the Robert Moses State Park. Tower tours are $7 adults, $4 seniors & Children under 12 (children must be 42" tall to climb).  Foot ware is required to climb. Call for tower availability.
The Fire Island Lighthouse Preservation Society
4640 Captree Island
, Captree Island, New York 11702
www.fireislandlighthouse.com
  (631) 661-4876     
Follow us on Facebook and Twitter
**Programs and times are subject to change.  Please visit our web site for updated information.**
FIRE ISLAND SUN ADVERTISERS

ISLAND BEACH REALTY ASSOC. INC
We are Kismet's # 1 Real Estate Broker for sales, rentals, and service.
Check out our current listings for sales and rentals at Island Beach Realty com.
Or call 631 583 9500 and ask for Sam or Rusty.


Louis Romanzi, Jr. Landscaping
429 Brooklyn Blvd
Brightwaters, NY 11718
631-968-8161

© 2015 TheaterScene.com All Rights Reserved