Angela Lansbury, Broadway luminary and 'Murder, She Wrote' star, dies at 96
Angela Lansbury, the English-born actress who excelled as the world's most evil mother in "The Manchurian Candidate," became a luminary of Broadway musical theater, and starred for 12 years as a warmhearted crime writer and sleuth in the TV series "Murder, She Wrote," died Oct. 11 at her home in Los Angeles. She was 96. To a younger generation, Ms. Lansbury was best remembered as the voice of Mrs. Potts in Disney's "Beauty and the Beast" (1991).
Such cherished performances may have suggested that Ms. Lansbury was a specialist in plucky, non-threatening roles. Yet over seven decades in show business, she had two earlier and distinct phases of her career — on-screen and then on Broadway — in which she revealed herself as an artist of immense range and power.
Tired of playing unsympathetic or over-the-hill women — "I've played so many old hags most people think I'm 65 years old," she quipped at 41 — she turned to theater work.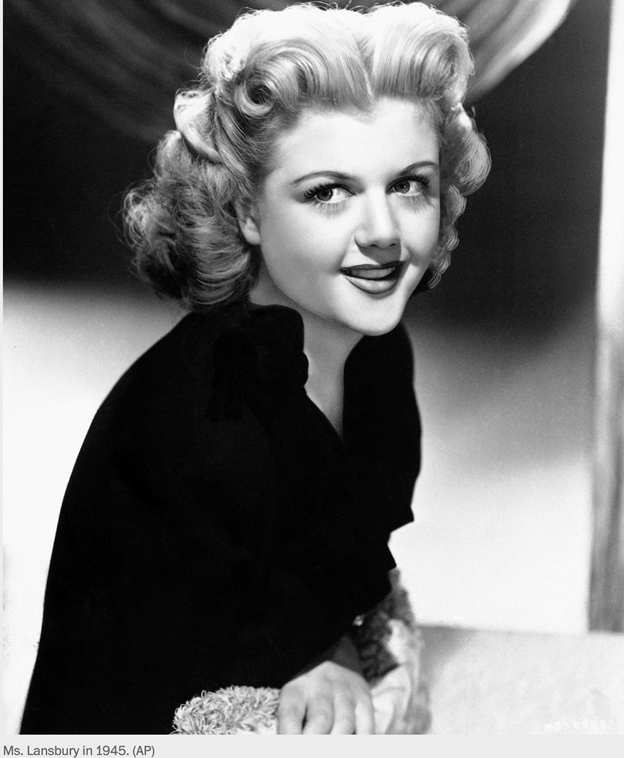 On Broadway, Ms. Lansbury received six Tony Awards, including four for best actress in a musical and one for lifetime achievement. Her first win recognized her performance as a bohemian socialite caring for her orphaned nephew in Jerry Herman's musical comedy "Mame" (1966). The show brimmed with chorus boys and flamboyant costumes and provided Ms. Lansbury with the showstopper "It's Today."
In Stephen Sondheim's "Sweeney Todd" (1979), a brooding and dissonant "musical thriller," Ms. Lansbury garnered a Tony as a London piebaker who becomes an accessory to murder and cannibalism.
She collected a Tony for her starring role in the 1969 Herman musical and anti-capitalist satire "Dear World." As the forceful stage mother Mama Rose, she won again for "Gypsy," a 1974 revival of the Sondheim-Jule Styne-Arthur Laurents musical that allowed her to reinvent with nuance and subtlety a part that had all-but-been defined for years by the Broadway belter Ethel Merman.
Ms. Lansbury's final competitive win — for best featured actress in a play — was for "Blithe Spirit," a 2009 revival of the Noel Coward comedy in which she played a dotty clairvoyant.
Angela Brigid Lansbury was born in London on Oct. 16, 1925. Her paternal grandfather, George Lansbury, became leader of England's Labour Party in the 1930s. Her father, Edgar, was a businessman, and her mother was a stage and film actress known as Moyna Macgill.
Her parents divorced, and Angela was 9 when her stepfather died from cancer. Movies became a refuge, she said. Her mother made sure she and her three siblings had piano and dance lessons.
Fleeing the German blitz during World War II, the family came to New York in 1940 and later settled in Los Angeles. At 17, Ms. Lansbury won a screen test at MGM, which led to roles in "Gaslight" and "The Picture of Dorian Gray."
Broadway fully showcased the sweep of her abilities. She proved a deft farceuse in "Hotel Paradiso" (1957), featuring the comic great Bert Lahr, and played a vulgar mother in "A Taste of Honey" (1960), a drama with Joan Plowright as her pregnant and abandoned daughter.
Ms. Lansbury's musical theater debut came in "Anyone Can Whistle" (1964), a Laurents and Sondheim musical in which she was the imperious mayor of a seedy town. Critics loathed the show — finding its absurdist satire and nonconformist theme too clever by half — and it ran only nine performances.
But one ticket-buyer, composer Jerry Herman, loved it and became Ms. Lansbury's champion for his show "Mame." She spent two years in the role, which transformed her into a theatrical star.
A series of demanding musicals, especially "Sweeney Todd" opposite Len Cariou in the title role, cemented her reputation as a consummate professional, able to conjure a bonkers music-hall spirit with tunes such as "The Worst Pies in London" and "By the Sea."
Ms. Lansbury's accolades included the National Medal of Arts in 1997 and the Kennedy Center Honors in 2000. In 2013, she received an honorary Oscar and was made a Dame of the British Empire by Queen Elizabeth II.
In interviews, Ms. Lansbury played down her hard-charging ambition and said she considered herself a "journeyman actor" who had gotten lucky.
"I just did what was handed to me but the things that were handed to me were quite extraordinary," she told the Sunday Express in 2014. "I have an inordinate amount of energy, and I've got to expend it somehow. I always say there are two things in life that I know how to do — one is to keep house and the other one is to act.
"And acting usually takes precedence, so the place is a bit messy at times."
Adapted from the Washington Post article by Adam Bernstein
Editor's notes:
I was fortunate to pass by the quietly regal star many times in the theater district going to a meeting or coming from a tribute . She was always immediately recognizable as beautifully dressed and poised, handling spontaneous compliments with grace and dignity .
I will cherish those moments as I would meeting royalty.
R.I.P dear lady
Jeanne lieberman