Metropolitan Opera delivers death blow to hopes for theater
return 20/21 season
With 3800 seats, the nation's largest performing arts organization's cancellation of it entire 2021 season may well prove to be the trendsetter that impacts all live theater: Broadway theaters, symphony halls, rock venues, comedy clubs, dance spaces and other live arts institutions across the country.
https://www.playbill.com/article/metropolitan-opera-cancels-entire-20202021-season-lays-out-plans-for-future?fbclid=IwAR0omMPyy3Ed1EDdEsIr0OET0s-Du_D8wLbAFFx8JU38MI48MGuJJC9GPc0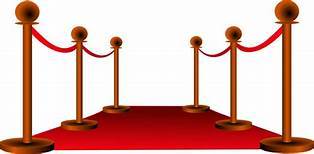 THE AWARDS MUST GO ON - EVEN IF THE SHOWS DON'T
             Broadway openings possibly not till September
plus more entertainment links
Charlotte St. Martin, president of the Broadway League recently clarified her comments about  reopening
"the
current closure date
(through June 7
) was not meant to imply that shows would resume immediately after that.
We said we were exchanging and refunding tickets up to June 7. I mean, every couple of days our guesstimates go further out. As late as two weeks ago we were thinking that with any luck we might be up by July and that a worst case scenario might be September. Now, the best guesses are that unless there's serious testing and information that we don't have now, we're probably looking at September or later."
However the 2019-20 season ended when 21 theaters shut down, making that practical end. Some annual end of season theater awards organizations bravely stuck to their original dates, albeit virtually and virally.
We thank them for a sense of normalcy.


This year's award for Best Play of the curtailed 2019-20 season went to Heroes of the Fourth Turning by Will Arbery. Directed by Danya Taymor, the new work had its world premiere Off-Broadway at Playwrights Horizons, where it played a limited engagement from October 7 to November 17, 2019. The recipient will receive, along with the critics' recognition, a cash prize of $2500, funded by a Lucille Lortel Foundation grant.In addition to the main prize for the best new play of the year, the NYDCC also recognized A Strange Loop, with book, music, and lyrics by Michael R. Jackson, as Best Musical. Another world-premiere production at Playwrights Horizons, the show, directed by Stephen Brackett, ran June 17 to July 28, 2019. Special Citations were given to David Byrne and the Broadway production of American Utopia; Deirdre O'Connell for career excellence, including her performance in Lucas Hnath's Dana H. and the New York theater community for perseverance in the face of loss during the COVID-19 pandemic.
The announcement will be followed by a live online broadcast of the New York Drama Critics' Circle Awards presentation ceremony on Tuesday, April 28, at 8pm.  www.dramacritics.org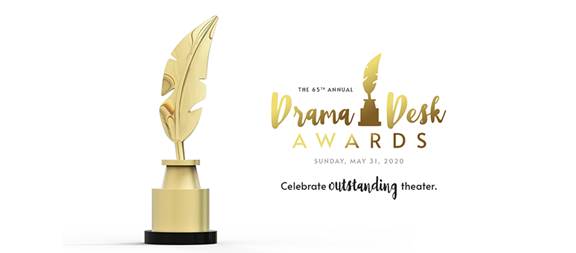 April 8, 2020: "New York theater is caught in a moment of exceptional uncertainty. In the face of this, the mission of the Drama Desk Awards – recognizing the thousands of artists and craftspeople who make up our community – has never been more urgent. Our organization is committed to honoring the outstanding work of this season as best we can, with safety the highest priority. The Drama Desk Awards nominating committee will regard Wednesday, March 11, 2020, as the conclusion of the 2019-20 theater season, and move forward with determination of award nominees. The nominations will be announced on April 21. We anticipate announcing the awards online on Sunday, May 31, 2020, but all dates, as well as the form of the awards announcement, remain subject to change as events unfold in a region profoundly affected by the coronavirus pandemic"
 Among the 200 productions eligible:
Nominations for the 2020 Drama Desk Awards were revealed April 21 on the afternoon edition of Stars in the House, the daily live stream benefit for The Actors Fund hosted by Seth Rudetsky and James Wesley. The series itself was named an honorary recipient during the announcement.
The 65th annual ceremony will take place as scheduled May 31, albeit
With 11 nominations, including Outstanding Musical, Soft Power led the pack. Following it, in terms of total noms, were musicals The Wrong Man (9) and Octet (8), and the play Halfway Bitches Go Straight to Heaven (also 8). Then came The Secret Life of Bees and The Unsinkable Molly Brown (7 each).
As the Drama Desk Awards recognize Broadway, Off-Broadway, and Off-Off-Broadway works each year, two productions—the Broadway transfers of Slave Play and Girl From the North Country—were only deemed eligible for elements considered "new work" to the show. Similarly, the new engagements of Sea Wall/A Life, Derren Brown: Secret, Slava's Snowshow, and Pip's Island were not considered as they had been deemed eligible
for the full list of nominations. https://www.broadwayworld.com/article/Breaking-2020-Drama-Desk-Awards-Nominations--The-Full-List-20200421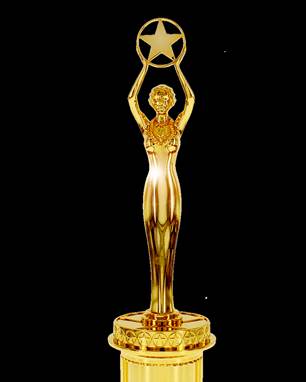 THE WRONG MAN, A STRANGE LOOP & More Nominated for Lucille Lortel Awards -
Nominations for the 35th Annual Lucille Lortel Awards for Outstanding Achievement Off-Broadway were announced today by theatre veterans Jeremy Jordan and Ashley Spencer. The Awards will be presented during a special online event on Sunday, May 3, broadcast on the official website - www.LortelAwards.org - beginning at 7:00pm ET
Leading the nominations this year with seven is Michael R. Jackson's A Strange Loop, produced by Playwrights Horizons in association with Page 73 Productions. The Outstanding Musical nominee also earned nominations for Stephen Brackett as Outstanding Director, as well as three acting nominations, Costume Design, and Choreographer.
Just behind with six nominations each - Will Arbery's Heroes of the Fourth Turning, produced by Playwrights Horizons, received nominations for Outstanding Play and Outstanding Director Danya Taymor; and Lincoln Center Theater/LCT3's In The Green earned a nomination for Outstanding Musical for writer Grace McLean, who was also nominated for Outstanding Lead Actress in a Musical.
As previously announced, special honorees this year include Playwrights Horizons' Tim Sanford, who will receive the Lifetime Achievement Award; and Anna Deavere Smith, who will be inducted onto the famed Playwrights' Sidewalk in front of the historic Lucille Lortel Theatre.
https://static1.squarespace.com/static/
5b7b0419b27e39794ba4151b/t/5e97467aa65d1d0e464b4eaa/
1586972283413/2020+Lucille+Lortel+Awards+Nominations+UPDATED.pdf
Dates for the Other Awards Ceremonies
The Drama League Awards
The 2020 Drama League Awards have been "re-envisioned" as the Gratitude Awards, acting instead as a fundraiser for members of the theatre community affected by the pandemic. Nominations will be announced April 23, with winners unveiled April 30 in an online broadcast. The Drama League will replace its annual award luncheon on May 15 with a digital fundraiser
The Obie Awards
The 2020 ceremony has been delayed and will eventually take place virtually. The American Theater Wing (a co-presenter of the awards with The Village Voice) has established a relief fund for artists impacted by canceled productions, which will distribute grants of $500 to Off-Broadway and Off-Off-Broadway artists.
The Olivier Awards
Though the April 5 U.K. ceremony was canceled, a television special highlighting Olivier moments from past years aired on ITV that day instead. The network intends to broadcast a new ceremony announcing the winners this fall.
The Outer Critics Circle Awards
The April 20 nominations announcement and May 21 gala have been put on hold, with rescheduling details to follow.
The Pulitzer Prizes
Originally scheduled to be announced April 20, the annual awards for journalism, literature, drama, and music will now be revealed via live stream May 4.
The Theatre World Awards
The 76th annual ceremony highlighting Broadway and Off-Broadway newcomers, originally scheduled for June 1, has been postponed and will likely take place in the fall.
The Tony Awards
The 74th annual ceremony, originally slated for June 7, has been put on hold indefinitely. Rescheduling and new eligibility details will be announced once the industry has a better sense of when productions will resume.
Notes: 
Broadway industry contributed $14.7 billion to the economy of New York City and supported 96,900 jobs.
Virus Victims
The virus has also claimed many lives in the theater world including four-time Tony-winning playwright Terrence McNally, critic and former president of the Drama Desk William Wolf, actors Mark Blum (numerous Broadway and Off-Broadway credits, Obie winner for Gus and Al) and David Schramm (Finian's Rainbow, Wings), composer Adam Schlesinger (Cry-Baby, Crazy Ex-Girlfriend), musician Bucky Pizzarelli, and Hilary Teachout, wife of Terry Teachout, the theater critic for the Wall Street Journal. Among those who have tested positive for the virus and appear to be doing well are Moulin Rouge co-stars Danny Burstein and Aaron Tveit, Tony winner Brian Stokes Mitchell, Laura Bell Bundy (Legally Blonde, Hairspray), Chad Kimball (Come from Away), singer-songwriter Sara Bareilles (Waitress), composer David Bryan (Diana the Musical), TV personality Andy Cohen, opera legend Placido Domingo, and CNN anchor Chris Cuomo. According to People magazine and Deadline.
Broadway actor Nick Cordero Bullets Over Broadway, A Bronx Tale)  is recovering after having his right leg amputated following complications with coronavirus, Their friends have started a GoFundMe campaign
As previously promised:
 Updated List of Entertainment links
                               pardon redundancies
At-Home Gala, featuring more than 40 leading artists performing in a live stream from their homes all around the world. The event will take place Saturday, April 25, at 1 p.m. EDT, and will be available for free on the Met's website MetOpera.org
http://www.playbill.com/article/catch-patti-lupone-darren-criss-jeremy-pope-more-in-hollywood-trailer
Sondheim 90 Birthday
starsinthehouse.com.

https://www.metopera.org/user-information/nightly-met-opera-streams/
www.metropolitanplayhouse.org/virtualplayhouse
https://www.youtube.com/user/thefleatheater
https://www.nycitycenter.org/About/our-programs/encores-archives-project/
www.hitc.com/.../04/02/how-to-watch-national-theatre-live-online-for-free-plays

www.timeout.com/newyork/theater/the-best-theater-to-watch-online-april-24
www.wlky.com/article/stage-one-theater-offering-free-online-content-for-kids/...
broadwaydirect.com/where-to-watch-musicals-online-the-musical-lovers-guide-to...
globeplayer.tv


www.whatsonstage.com/london-theatre/news/stage-shows-musicals-opera-free...


www.lamplightertheatre.com/listen-online
---
---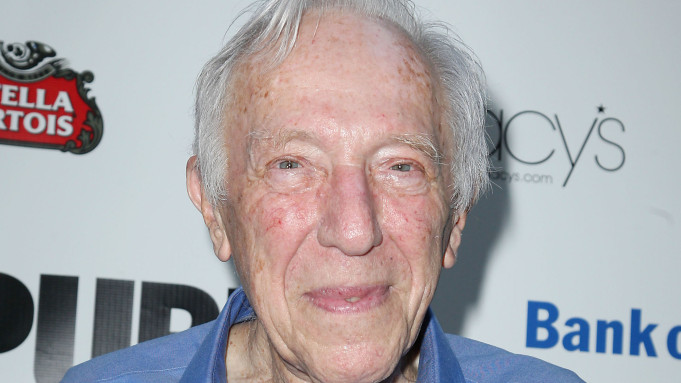 Bernard Gersten Public Theater 2010 Gala
Bernard Gersten, a pioneering force in New York City's nonprofit theater movement, died today at his home in Manhattan of pancreatic cancer. He was 97.
His death was announced by daughter Jenny Gersten.
"Lincoln Center Theater mourns our cherished Bernard Gersten who died this morning peacefully in his sleep at the astounding age of 97," the theater company said in a statement. "Bernie's intelligence, innate sense of goodness, bravery, wisdom, generosity, elegance and wit, and most important, deep knowledge and love of the theater, made him a giant in our profession and a beloved friend to many…LCT would not be here today were it not for the talent and love of this extraordinary man."
Gersten worked alongside Joseph Papp in establishing both the Public Theater in the East Village and the New York Shakespeare Festival, housed at Central Park's Delacorte Theater, into signature New York City cultural touchstones. He followed that work in 1985 with nearly 30 years as executive producer of Lincoln Center Theater, a tenure that saw the nonprofit company emerge as one of the nation's premiere producers of theater.
At the Public, Gersten was the primary deputy to founder Papp: As Papp's associate producer from 1960 to 1978, Gersten helped to bring to the stage such seminal theatrical works as Hair, A Chorus Line, Streamers, For Colored Girls Who Have Considered Suicide/When The Rainbow Is Enuf, and That Championship Season, among numerous others. Shakespeare in the Park, under the aegis of the Public Theater, would provide early career spotlights for generations of rising talent, including Raul Julia, Meryl Streep and James Earl Jones.
Gersten and Papp ended their partnership in 1978 in a very public disagreement over Papp's decision not to produce Michael Bennett's Ballroom, the follow-up to what is arguably the Public's signature achievement: A Chorus Line. In a show of loyalty to Bennett, Gersten himself co-produced Ballroom on Broadway, though the musical was not well-received and failed within months.
Gersten's tenure at Lincoln Center Theater restored the producer to his previous high-profile success, though, with nearly three decades of ground-breaking plays, musicals and revivals: John Guare's Six Degrees of Separation, Tom Stoppard's The Coast of Utopia, a 1995 revival of The Heiress starring Cherry Jones, the 1994 Carousel revival starring Audra McDonald, Christopher Durang's 2012 Vanya and Sonia and Masha and Spike, to name a very few.
In all, Gersten received 14 Tony Awards throughout his career, and was given the Tony Award for Lifetime Achievement in 2013.
Between his roles at the Public and LCT, Gersten was an executive vice president at Francis Ford Coppola's Zoetrope Studios, and was a vice president at New York's Radio City Music Hall.
Born in Newark, New Jersey, Gersten is survived by wife Cora Cahan, the founding president of the nonprofit development agency the New 42nd Street and current president of New York's Baryshnikov Arts Center; daughters Jenny Gersten and Jilian Cahan Gersten; and grandchildren.
Editor's note: Our paths crossed many times at theater functions.
Bernie possessed that unique theater person's ability to memorize faces. He always smiled in recognition of me, which so impressed me, while making my pulse quicken at the compliment.
He never hogged the spotlight letting his cohorts bask in its glow.
He was a  true gentleman.
                   Jeanne Lieberman
---
Former Drama Desk President
William Wolf Passes
Away
by Broadway World News Desk (3/31/2020)
Broadway World is saddened to report that William Wolf, former President of the Drama Desk, passed away from virus complications on Saturday, March 28. He is survived by his wife, Lillian Kramer Wolf.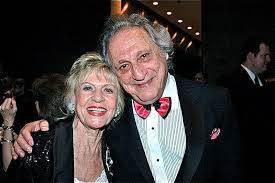 Photos by Ed Rubin


William Wolf, critic, author, educator and lecturer, served two years as Chairman of the New York Film Critics Circle and was a member of the National Society of Film Critics, the New York Film Critics Online, the Online Film Critics Society, P. E. N., the American Theatre Critics Association, the International Association of Theatre Critics, and the American Association of University Professors.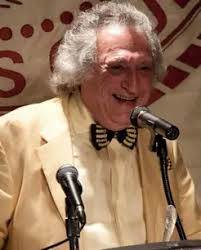 He served as President of the Drama Desk, an organization of critics and writers on the theater, and previously served for two years on its nominating committee for the Drama Desk Awards and is on the Drama Desk Executive Board.
In 1998 he founded and began publishing the Wolf Entertainment Guide on the Internet
At New York University, he was an Adjunct Professor and taught Film as Literature in the English Department and Cinema and Literature in the French Department.
Wolf was for many years film critic and film editor for Cue Magazine (1964-1980), and when Cue was merged into New York Magazine, he became a critic and contributing editor, writing the magazine's On Film column (1980-1983).
He subsequently became the syndicated film critic and columnist for the Gannett newspaper chain (1984-1988).
Wolf's articles have appeared in newspapers throughout the United States, publications abroad, and various national and international magazines and prestigious annuals.
Wolf is the author of Landmark Films: The Cinema and Our Century , which he wrote in collaboration with his wife, Lillian Kramer Wolf, and of The Marx Brothers. He has contributed chapters on "Easy Rider" and "Duck Soup" to "The A List: 100 Essential Films" a collection of reviews by members of the National Society of Film Critics, and "The Eroticism of Words" and "Kinsey" chapters in the National Society's sequel, "The X List."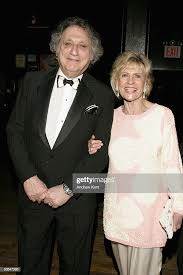 As yet, no funeral or memorial plans are being announced, and Bill's family hasn't designated a preferred recipient or recipients of memorial gifts.
Editor's note: Wherever a Drama Desk function or on press nights I always shared time with Bill and Lillian, They were inseparable and my heart goes out to Lillian. I used to call Bill "Mr. President". He was the ultimate nice guy, clever caring and coherent.
I am deeply shocked and saddened at the sudden loss.
He shall be greatly missed.
Jeanne Lieberman, Publisher
---