Categories
---
Click here or Scroll to the bottom of the page to view all Fire Island Sun Articles
Broadway Remembers: In Memoriam Video Honors Stars Lost This Year
Courtesy deadline.com
---
New York Arts and Entertainment Venues Re-Open Today at 33% Capacity
Venues beginning performances today include Blindness, The Shed and The Green Room 42.
---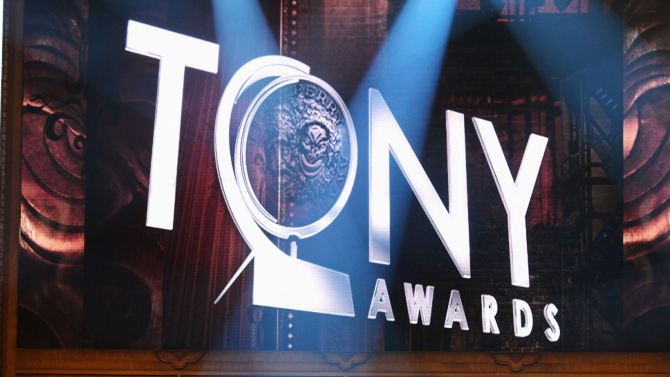 To our readers:
With the theater season ostensibly dead the rapid succession of the demise of its icons, (Roger Berlind, Cicely Tyson, Hal Holbrook, Ann Reinking, Rebecca Luker, et al), each representing a vivid slice of theater history, reminds us of Theater's greatness and so we thank them once again for their magnificent contributions.


Meanwhile ever-growing creative contributions on line fill the vacuum with extraordinary talent. Our writers review morsels from this cornucopia of creativity.


The resurfacing of the Tony Awards almost a year to the day when live theater died heralds the hope of its rebirth. Indeed, the vision of the vaccines inflames the dream of its return as we curse the darkness and bless the scientists that make it possible. Let us dream together of a bright new theatrical world while we enjoy the samples of its potential greatness on the Internet: from grand opera to intimate solos, from lavish movie musicals to poignant private performances.


We at Theaterscene attempt to bring it all to you. Thank you for joining us on that journey.


The new year, the new president and the new vaccines combine to bring that hope alive.


Happy New Year


Jeanne Lieberman
Publisher, Editor
Theaterscene.com
---
Eyeing a Fall Theatre Reopening, NYC to Create Dedicated COVID-19 Vaccination Site, Mobile Unit, More for Industry
BY RYAN MCPHEE
MAR 25, 2021
Mayor Bill de Blasio confirmed the city's commitment to having Broadway welcome back audiences by fall.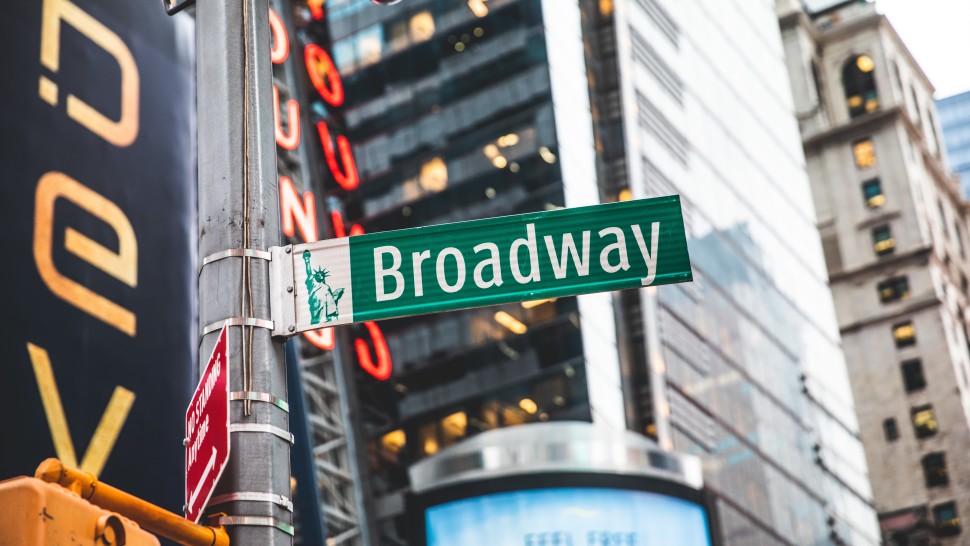 Broadway Playbill Staff
In a March 25 press conference, New York City Mayor Bill de Blasio affirmed that the city is committed to having Broadway back up and running by fall, announcing several in-the-works programs and initiatives that will lay the groundwork for such a reopening.
(see more)
Over the next four weeks, the city will open a COVID-19 vaccination site in the theatre district, staffed in part by theatre workers, specifically for members of the industry. A mobile unit will also serve Off-Broadway theatres. Additionally, the city will implement pop-up testing sites around performance venues.
Bill de Blasio Shutterstock
This is not to say that the city will be able to deem all theatre workers eligible for the vaccine—such determinations on who can receive the vaccine are made on the state level. However, the dedicated sites would serve as an access point for those who are eligible. President Joe Biden has called on all states to make the vaccine eligible to all adults by May 1—per de Blasio's timeline, these sites will be in operation by then.
Looking ahead, de Blasio said that the city is developing plans in collaboration with theatre owners to manage crowds before and after performances.
"The number one factor that kept being emphasized to us was time. That is not like some of the other reopenings we've seen, where there was a relatively quick ramp-up," the mayor said. "The Broadway community, once they commit to a show, the amount of technical work that needs to be done, rehearsals, [requires] months and months of preparation. That's why it's so important to lock these things down right now."
In terms of additional protocols that may become the norm in a post-pandemic theatre landscape, the mayor again cited a need for clarity from the state government, calling on Governor Andrew Cuomo to "issue clear guidance for theatre workers in terms of mask usage, how we use proof of vaccination or proof of negative testing to help ensure everyone can work and that crowds can come back in the fall."
Currently, Broadway productions are to remain dark through May 30; per the assessments discussed by the Broadway League, theatrical unions, Doctor Anthony Fauci, and now the City government, an official extension of the shutdown seems imminent. But some theatrical offerings will take place between now and then, including pop-up performances (one even slated for a Broadway theatre) and programming at venues that can accommodate flexible, socially distanced seating.
READ: Select Broadway Venues, Flex Spaces to Welcome Back Audiences for Special Events Beginning in April
Also on hand during the conference to emphasize the cultural significance of Broadway, which contributes $15 billion to the New York economy and supports employment for roughly 97,000 people, were performers André de Shields and Telly Leung.
"I think it's time for all of us to heal from the trauma of what happened to us a city and as a country and as a world, and that is where artists come in," Leung (Aladdin, Allegiance) said. "We help heal the soul… Artists will be essential in how we heal from this."
And the performers are eagerly waiting in the wings, according to de Shields (a Tony winner for his work in Hadestown). "We've been absent, but we haven't been too far away. We've been doing our best to stay ready.
"All we need is a stage."
---
The State of Broadway: February 2021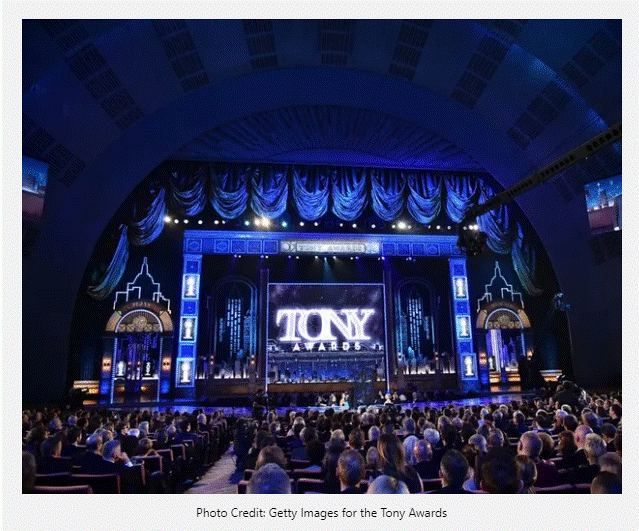 Get the scoop on the Tony Awards, which shows are expected to re-open, which shows are not returning, and more!
by BWW News Desk Feb. 6, 2021
It's no secret that the state of the world has had a major impact on the theatre industry over the past year. Broadway, which usually brings in $14 billion to New York City's yearly revenue, has been shuttered since last March, leaving the futures of many artists and shows in limbo. While many of those productions move forward with plans to reopen when Broadway officially returns, some have already announced that they will not open again.
We've rounded up all of the latest news on the current state of Broadway for February 2021:
---
What is the latest on the Tony Awards?
As BroadwayWorld reported last week, the much-delayed Tony Awards (originally set to take place last June) will go on... eventually. The Broadway League and the American Theater Wing revealed that the delayed Tony Awards ceremony will be scheduled in coordination with the reopening of Broadway, and that the voting will take place from March 1 to March 15.
Around 784 voters will be able to cast their votes for the season that began in April 2019 and ended, prematurely, in February 2020. Broadway theaters had been shut down mid-March due to the pandemic, but Tony administrators decided that only shows which opened by Feb. 19 would be eligible for awards because not enough voters had seen the shows that opened later.
Which Broadway shows are not coming back?
The latest closing announcement came last month with Mean Girls, which will not reopen as a result of the continued shut down. The production's final performance was Wednesday evening March 11, 2020, having played 805 performances and 29 previews in a record-setting run at the August Wilson Theatre. The show joined other previously announced closures, including Frozen, as well as Hangmen and Who's Afraid of Virginia Woolf- both of which never officially opened.
A Soldier's Play, Beetlejuice and The Inheritance have also played their final performances, as all three had previously announced closing dates for late Spring 2020.
Which Broadway shows are expected to return?
Roundabout Theatre Company still plans to open Jeanine Tesori and Tony Kushner's Caroline, Or Change at Studio 54, As well as Alice Childress's Trouble in the Mind, directed by Charles Randolph-Wright, at the American Airlines Theatre. Coming to Broadway in Spring 2022 will be 1776, directed by Jeffrey L. Page and Diane Paulus. Plans for Noah Haidle's Birthday Candles, starring Debra Messing, are still to be determined.
In the winter of 2022, Manhattan Theatre Club will present the Broadway premiere of Skeleton Crew, written by Tony Award nominee Dominique Morisseau and directed by Tony Award winner Ruben Santiago-Hudson at the Samuel J. Friedman Theatre. MTC's planned 2021-2022 season also includes the Broadway premiere of Lackawanna Blues, written, performed, and directed by Ruben Santiago-Hudson with original music by Bill Sims Jr. in Fall 2021 and the Broadway premiere of the Pulitzer Prize-winning How I Learned to Drive, written by Paula Vogel and directed by Mark Brokaw in Spring 2022 at the Samuel J. Friedman Theatre.
Lincoln Center Theater has also announced that the new musical Flying Over Sunset will open at the Vivian Beaumont Theater in the fall of 2021.
David Byrne's American Utopia plans to return to Broadway on September 17, 2021.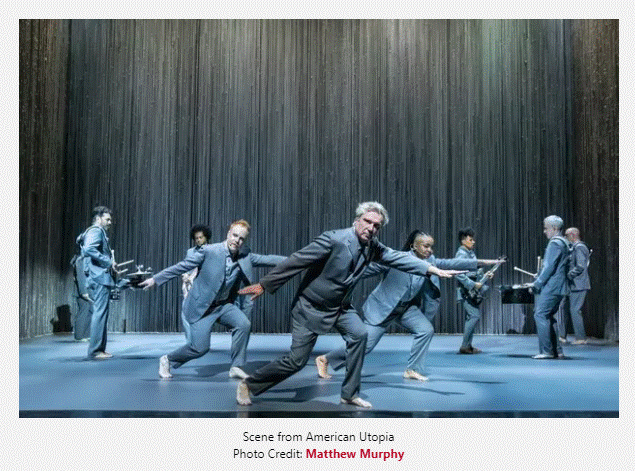 Tracy Letts' The Minutes has been rescheduled to open on March 15, 2022.
As of June 2020, The Lehman Trilogy was still hoping to open on Broadway, but in a different theatre.
As of August 2020, Sing Street will now begin performances between Winter 2021 and 2022 at a Shubert theater to be announced.
As of October 2020, the premiere of MJ The Musical has been postponed until Fall 2021.
The Music Man has announced that previews will begin December 20, 2021 and will open on February 10, 2022.
Tickets are on sale for Jagged Little Pill starting June 1, 2021.
Tickets are on sale for Mrs. Doubtfire starting June 1, 2021.
Many shows are expected to return, but have not yet made official announcements, including: Ain't Too Proud, Aladdin, The Book of Mormon, Chicago, Come From Away, Company, Dear Evan Hansen, Diana, Girl from the North Country, Hadestown, Hamilton, Harry Potter and the Cursed Child, The Lion King, Moulin Rouge!, The Phantom of the Opera, Plaza Suite, Six, Take Me Out, Tina, To Kill a Mockingbird, West Side Story, and Wicked.
Which Broadway theatres are vacant?
August Wilson Theatre (former home of Mean Girls)
Barrymore Theatre (former home of The Inheritance)
Booth Theatre (former home of Who's Afraid of Virginia Woolf?)
Cort Theatre (planned renovations)
Golden Theatre (former home of Hangmen)
Lyceum Theatre (former home of Sing Street)
Nederlander Theatre (former home of The Lehman Trilogy)
Palace Theatre (planned renovations)
St. James Theatre (former home of Frozen)
---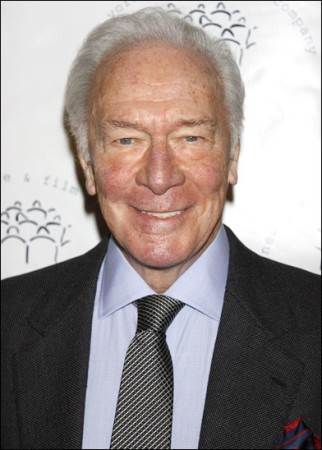 Tony and Oscar Winner Christopher Plummer, Captain Von Trapp in The Sound of Music, Dies at 91

BY ANDREW GANS
FEB 05, 2021
The Canadian-born Shakespearean actor won Tony Awards for his performances in Cyrano and Barrymore.
Academy Award and two-time Tony winner Christopher Plummer, most recently on Broadway in a Tony-nominated turn in the 2007 revival of Inherit the Wind, passed away February 5 at his home in Connecticut following complications from a fall. He was 91.
Born December 13, 1929, in Toronto, Mr. Plummer was raised in Montreal and started acting while in high school. "My mother took me to every play that came to town, and ballet, and music," he told Playbill in 2012. An early influence was seeing Laurence Olivier in the 1944 film of Henry V. "I was still at school and went to see the film and thought...this was terrific stuff. And glamorous."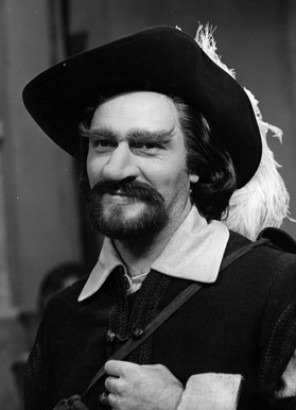 Christopher Plummer in Cyrano Carl Byoir & Associates
The young actor spent time learning his craft in repertory companies. "That's the way you should start," he said, "playing hundreds of different roles." Mr. Plummer later made his Broadway debut in 1954 in Diana Morgan's The Starcross Story, which also featured Eva Le Gallienne but only lasted one performance. "I thought it was the end of my career," he admitted, "but at least I'd got there. And soon afterward I was working again. I never looked back."
He would go on to win two Tony Awards, for his work in a musical version of Cyrano (1974) and a tour-de-force performance in the title role of Barrymore (1997), William Luce's play based on the life of John Barrymore. (A film version, also called Barrymore and starring Plummer, premiered in 2012.) The famed actor was also Tony-nominated for his work in the aforementioned Inherit the Wind as well as King Lear (2004), No Man's Land (1994), Othello (1982), and J. B. (1959), while his other Broadway credits included Home Is the Hero, The Dark Is Light Enough, The Lark, Night of the Auk, Arturo Ui, The Royal Hunt of the Sun, The Good Doctor, and Macbeth.
On the London stage, he was a member of both the Royal National Theatre and the Royal Shakespeare Company, winning the Evening Standard Award for Best Actor in Becket; he also led Canada's Stratford Festival under Tyrone Guthrie and Michael Langham.
Although Mr. Plummer won the Academy Award and a Golden Globe for his work in Beginners, he is perhaps best remembered for his performance opposite Julie Andrews in the 1965 film version of the Rodgers and Hammerstein classic The Sound of Music, playing Captain Von Trapp.
Among his numerous other film credits included Oscar-nominated turns in The Last Station (2009) and All the Money in the World (2017, replacing Kevin Spacey after initial production) plus roles in Knives Out, Danny Collins, The Girl with the Dragon Tattoo, The Tempest, Beginners, The Last Station, Caesar and Cleopatra, Man in the Chair, The New World, National Treasure, Nicholas Nickleby, A Beautiful Mind, Lucky Break, Blackheart, The Clown at Midnight, 12 Monkeys, Malcolm X, Impolite, Liar's Age, Star Trek VI: The Undiscovered Country, Souvenir, Shadow Dancing, Dreamscape, Ordeal by Innocence, The Amateur, Eyewitness, Murder by Decree, The Silent Partner, International Velvet, The Disappearance, The Assignment, The Man Who Would Be King, Conduct Unbecoming, The Return of the Pink Panther, The Royal Hunt of the Sun, Oedipus the King, Triple Cross, and The Fall of the Roman Empire.
A LIFE IN THE THEATRE: Christopher Plummer, From Stratford to The Sound of Music to Barrymore
Mr. Plummer worked his magic in several solo shows, including Shakespeare with Music, created by Plummer and Michael Lankester, where he performed excerpts from four Shakespeare classics—Hamlet, A Midsummer Night's Dream, Henry V, and The Tempest—while the music of Tchaikovsky, Mendelssohn, Walton, and Lankester played; and A Word or Two. The latter, written and arranged by Plummer and directed by Tony winner Des McAnuff, offered his personal take on such literary giants as Ben Jonson, George Bernard Shaw, Shakespeare, Rudyard Kipling, A.A. Milne, Lewis Carroll, Lord Byron, Dylan Thomas, W.H. Auden, and Stephen Leacock.
Mr. Plummer was the first artist to receive the Jason Robards Award, in memory of his late friend. He was also honored with the Edwin Booth Award and the Sir John Gielgud Quill Award. In 1968 he was invested as a Companion of the Order of Canada, an honorary knighthood. In 1986 he was inducted into the Theater Hall of Fame at the Gershwin Theatre, and in 2011, he was presented with the Stratford Shakespeare Festival's first Lifetime Achievement Award. (A recording of the Stratford Festival production of The Tempest, starring Plummer, was screened in movie theatres in 2014.)
Mr. Plummer was 82 when he won the Oscar. He told Playbill at the time, "It kind of rejuvenates your career, makes you feel very young," adding, "I've won all sorts of awards, which I'm just as grateful for. Particularly in the theatre."
Mr. Plummer is survived by third wife, Taylor, and a daughter with his first wife Tammy Grimes, Amanda Plummer.
From Fast Eddy Rubin NYC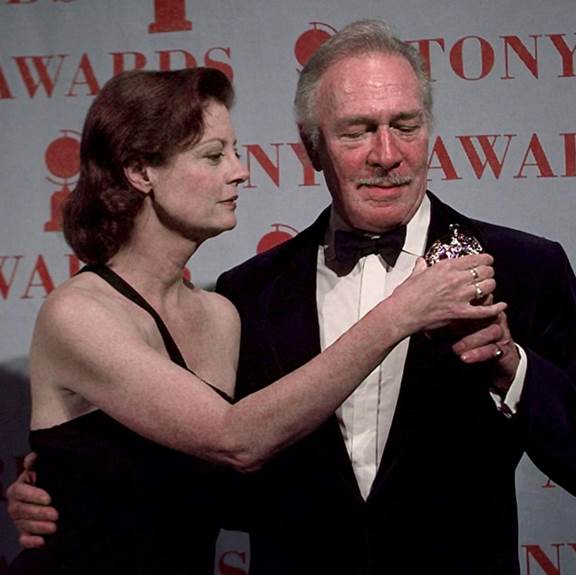 Christopher Plummer accepting an Oscar for best supporting actor at the 2012 Academy Awards. (Kevin Winter/Getty Images)
Christopher Plummer, dashing grandee of stage and film, dies at 91
By
Feb. 5, 2021 at 1:27 p.m. EST
Christopher Plummer, the acclaimed stage and film star, brought both charm and an air of menace to a vast range of roles from King Lear to a Klingon villain. At 82, he added an Oscar win to a shelf of trophies that already included two Tony Awards. But Mr. Plummer will always be remembered for the one part that he professed to hate but that made him a household name: the von Trapp patriarch in "The Sound of Music."
Mr. Plummer, who was 91, died Feb. 5 at his home in Weston, Conn. The death was confirmed in a statement from his manager, Lou Pitt. The cause was not disclosed.
Since coming of age in his native Canada, Mr. Plummer saw his career propelled by his dashing matinee idol looks and his forceful characterizations of Shakespearean and other classical roles.
A major stage draw for half a century, he returned through the years to the boards of Broadway, London's West End and the two Stratfords — England and Ontario — and shifted with ease between parts created by such disparate writers as Neil Simon and Harold Pinter.
He made a dazzling impression as Iago to James Earl Jones's moor in "Othello" in a 1982 Broadway staging of the Shakespeare tragedy. Writing in the New York Times, theater critic Walter Kerr called Mr. Plummer's portrayal "quite possibly the best single Shakespearean performance to have originated on this continent in our time."
The actor conveyed the extraordinarily nimble mind of the schemer Iago with a darting physicality. "The fatigue of the man is translated into the incessant activity of the man; when the repose is impossible, one must race forward to ruin," Kerr added. "The concept is brilliant, the execution of it perfect."
He won a Tony in the title role in a 1973 musical version of Edmond Rostand's play "Cyrano de Bergerac." His second Tony came in 1997 when he played his lifelong stage hero, John Barrymore, the once-great Shakespearean stage actor who drank himself to death.
Actor Christopher Plummer in 2017. (Dave Kotinsky/Getty Images)
Mr. Plummer's dramatic gift was to imbue his performances with a measure of peril, said Antoni Cimolino, artistic director of the Stratford Festival theater in Ontario. "There is a sense of unpredictability which is the heart of theater," he said. "And that sense of danger gave him so much power, both as a villain and also as a leading man."
For all his stage renown — he earned seven Tony nominations — it was his casting in "The Sound of Music" that launched him to stardom. He had taken the role, he later said, because he wanted to try his hand at a musical.
"I thought that was gonna be it – it's a little film that might enjoy a certain success," he told London's Daily Telegraph. "And then it would go away and I would know how to sing."
The 1965 Hollywood adaptation of the Rodgers and Hammerstein musical co-starred Julie Andrews as the ingenue governess of the seven warbling von Trapp children. Mr. Plummer played the brood's stern and widowed father, a retired Austrian naval officer named Captain Georg von Trapp.
The film won five Academy Awards, including best picture, and remains one of the most popular movies ever made, a television evergreen in nearly every corner of the world. To Mr. Plummer, it was "so awful, and sentimental and gooey," and he winced every time he recalled crooning "Edelweiss" as a single tear ran down his cheek.
His disdain for the movie — which he variously liked to call "S&M" or "The Sound of Mucus" — was widely shared by critics for its banality amid the Nazi rise. For Mr. Plummer, the film paved the way for a screen stature that would support a lavish lifestyle and a freedom to take stage roles he wanted.
In all, he appeared in more than 200 movies and TV dramas, some artistic, some wildly popular, and some eminently forgettable.
Among his more memorable performances, he was a cunning and ambitious archbishop in "The Thorn Birds" (1983), the ABC ratings smash. He was a young Rudyard Kipling in "The Man Who Would Be King" (1975) and adroitly captured the mannerisms and nuances of "60 Minutes" correspondent Mike Wallace in "The Insider" (1999), about a tobacco company whistleblower (played by Russell Crowe). In the Oscar-winning "A Beautiful Mind" (2001), he was a psychiatrist who treats the schizophrenia of future Nobel laureate John F. Nash Jr. (also played by Crowe).
In the 1991 movie "Star Trek VI: The Undiscovered Country," he played the Klingon general Chang, a nefarious character who enjoys spouting Shakespeare. He later had roles in films such as "Wolf" (1994), "12 Monkeys" (1995), "Syriana" (2005), "The Imaginarium of Doctor Parnassus" (2009) and the animated "Up" (2009). He was nominated for an Emmy for playing a supporting part as Boston's Cardinal Bernard Law, mired in scandal, in the TV film "Our Fathers" (2005).
He received an Oscar nomination for his supporting role as Russian novelist Leo Tolstoy in "The Last Station" (2009) and an Academy Award win for his supporting role in a romantic comedy, "Beginners" (2010), playing a terminally ill paterfamilias who announces he is gay.
Accepting his Oscar, the octogenarian turned to the statuette and declaimed, "Where have you been all my life?" The prize made him the oldest actor to win an Oscar, but his career was by no means over.
In 2018, at the age of 88, he received another Oscar nomination for best supporting actor for his portrayal of the oil tycoon J. Paul Getty in Ridley Scott's "All the Money in the World." Mr. Plummer became the oldest actor ever nominated. The circumstances surrounding his role gripped Hollywood. Just six weeks before the film's scheduled release, sexual abuse allegations against Kevin Spacey, who had originally shot the part, prompted Scott to expunge Spacey from the movie and replace him with Mr. Plummer.
Mr. Plummer told an interviewer that in "about three days I had to say yes to the script, pack, get to London and do the stuff immediately." His performance as the tight-fisted grandfather of the kidnapped John Paul Getty III also gained him a best supporting actor nomination for the Golden Globe and Bafta awards.
"The nice part about awards and being nominated is the fact it wakes everybody up again, and makes them realize you're alive and kicking and available," he told the Times.
A love of literature
Arthur Christopher Orme Plummer was born in Toronto on Dec. 13, 1929. An only child, he was a toddler when his parents divorced, and it would not be until his late teens that he saw his father again. Meanwhile, Mr. Plummer moved with his mother to live with his grandfather and maiden aunts in Montreal.
His mother's family was of patrician and cultured stock — a forebear was John Abbott, a former railroad president and Canada's first native-born prime minister. His upbringing in an atmosphere of faded grandeur proved formative to Mr. Plummer's life and career.
"Several nights a week we would indulge in that quaint but delightful Victorian diversion — we read aloud to each other after dinner," he wrote in his 2008 memoir, "In Spite of Myself." The reciting helped instill in him a love of literature and language that became the hallmark of his theatrical work.
After learning the ropes and much of the stage canon in radio drama and theater repertory, he was plucked for major dramatic roles while still in his mid-20s opposite such formidable actresses as Eva Le Gallienne, Katharine Cornell and Judith Anderson.
His first appearance at Ontario's Stratford Festival, which would become a theatrical home over his career, was as Henry V in 1956. He won praise from New York Times theater critic Brooks Atkinson, who wrote that Mr. Plummer "plays Henry magnificently not only because he has the voice, skill and range, but also because he has the grace not to exploit a heroic role."
In his dozen later seasons at the festival, he played the title roles in Shakespeare's "Hamlet," "King Lear," "Antony and Cleopatra" and "Macbeth."
Mr. Plummer said he grew cocky fast, turning down prestige movie work offered by the Hollywood mogul David O. Selznick in the late 1950s in favor of an offer to play Hamlet in Ontario "for 25 bucks a week. But at least it was Hamlet." He added in his memoir that he "still harbored the old-fashioned stage actor's snobbism toward moviemaking."
As it happened, Mr. Plummer's initial forays into film were less than auspicious. He debuted in director Sidney Lumet's "Stage Struck" (1958) and that same year appeared in a drama called "Wind Across the Everglades" that quickly sank into obscurity. Six years passed before his next screen part, as the emperor Commodus in the all-star epic "The Fall of the Roman Empire." That was quickly followed by "The Sound of Music."
Having already rejected the allure of a studio contract for stage work, Mr. Plummer moved to England in the early 1960s to take roles in the heady, formative years of the Royal Shakespeare Company, playing Richard III, Benedick in "Much Ado About Nothing" and King Henry in Jean Anouilh's "Becket."
His demanding career and frequent all-night carousing with Peter O'Toole, Richard Harris and other legendarily bibulous actors took a costly toll on his personal life.
"I was a lousy husband and an even worse father," he wrote, singling out his absenteeism from his first wife, singer and actress Tammy Grimes, and their daughter, Amanda Plummer, who became a Tony-winning actress.
Mr. Plummer found the party scene of the Swinging Sixties a good fit, where he also discovered romance in the form one of the scene's professional participants: Patricia Lewis, a showbiz columnist for a London newspaper.
One evening, sufficiently lubricated, they left their regular night spot with Lewis at the wheel. She crashed the convertible near Buckingham Palace in a smash that left Mr. Plummer unscathed but Lewis in a life-threatening coma. After her recovery, they wed in 1962 and divorced almost five years later.
Mr. Plummer found the anchor for his personal life in 1968, ironically, while shooting a period sex-comedy called "Lock Up Your Daughters!"
The film bombed but one of the cast members, Elaine Taylor, would become his abiding partner, consenting to marry but only if he cleaned up his act. He agreed to give up the hard liquor and settle down. "I was just about to go down with the ship when, to the rescue came . . . a graceful angel," he wrote in his memoir.
Survivors include his wife and daughter.
Mr. Plummer long ago abandoned his near-exclusive devotion to the stage for the richer pickings of New York and Hollywood, but he returned periodically to his acting roots to remind critics of his lacerating power in taxing roles such as Iago or Lear.
In his 60s, Mr. Plummer developed a one-man show of readings from the literature that shaped his life and work. "A Word or Two" took from sources such as the Old Testament and "Winnie the Pooh," though Shakespeare loomed large as well.
A life spent mostly in the theater, he wrote, "taught me above all that there is no such thing as perfection — that in the arts there are no rules, no restrictions, no limits — only infinity."

Editor's note: He disdained his role as Capt. Von Trapp in The Sound of Music (which he variously called "S&M" or "The Sound of Mucus" ) — as one the most boring characters in the movie. However he appreciated it for providing enough money to continue his distinguished career in theater.

Jeanne Lieberman, publisher
---
Tony Winner Hal Holbrook Dies at 95
BY ROBERT VIAGAS
FEB 02, 2021
The Mark Twain Tonight! creator was known for his wide-ranging work on stage and screen.

Hal Holbrook
Photo by Joan Marcus
Hal Holbrook, the distinguished performer who toured tirelessly off and on for five decades as American wit Mark Twain, winning a Tony Award for the role in 1966, died January 23, 2021. He was 95. His death was confirmed by his assistant, Joyce Cohen.
Mr. Holbrook parlayed his aristocratic good looks into a series of roles as men of principle grappling with the conflicts of the real world. Amid hundreds of stage, film, and TV credits, Mr. Holbrook played many senators, presidents, business leaders, and literary lions.
On Broadway, Mr. Holbrook appeared in dramas, comedies, and musicals. He created roles in original productions of plays by Arthur Miller (Incident at Vichy and After the Fall), Robert Anderson (I Never Sang for My Father), and Wendy Wasserstein (An American Daughter, playing a U.S. senator). He was also a replacement in the title role of the musical Man of La Mancha during its lengthy original run, and replaced Alan Alda in the Bock and Harnick musical The Apple Tree.
He earned critical acclaim in 1954 for his solo stage show about author Mark Twain that he started developing as his senior honors project while still a student at Denison University. Though he made his Broadway debut in the short-lived two-hander Do You Know the Milky Way? in 1961 and worked steadily in all media forms afterward, he often returned to playing the author of Tom Sawyer and Huckleberry Finn in the show eventually titled Mark Twain Tonight! and brought it to Broadway three times: in 1966, 1977, and 2005. He toured with the role to theatres and colleges across the U.S., and was dispatched by the State Department on a European tour that took him behind the Iron Curtain at the peak of the Cold War.
In 2011, Mr. Holbrook published Harold: The Boy Who Became Mark Twain, recounting his youth and how it influenced his time creating and touring Theatre of Great Personalities with his first wife Ruby Johnson, the show's eventual transformation into Mark Twain Tonight!, and its premiere Off-Broadway. In 2019, a documentary Holbrook/Twain: An American Odyssey was released following his career on the stage.
INTERVIEW: Tony Winner Hal Holbrook Shares the Pain That Led to Mark Twain
The thespian made his mark on film as well, playing Deep Throat, Woodward and Bernstein's secret source of information on the crimes of President Richard Nixon, in All the President's Men. Other film work included Julia, The Fog, The Firm, and Men of Honor. His performance in Sean Penn's Into the Wild as an Army veteran who has lost his family earned him both Screen Actors Guild Award and Academy Award nominations.
On TV, he earned 11 Primetime Emmy Award nominations, including one for his performance as President Abraham Lincoln in the 1976 miniseries Lincoln, based on Carl Sandburg's biography. He again played the 16th president in the 1985 miniseries North and South, and was featured as Francis Preston Blair in Steven Spielberg's movie Lincoln. Throughout his career, Mr. Holbrook took home five Primetime Emmys, including a special Actor of the Year trophy in 1974. In his later years, he played the recurring character Nate Madock on the TV series Sons of Anarchy, and made guest appearances on shows like Grey's Anatomy and the Hawaii Five-0 reboot in 2017, which turned out to be his final performance on screen.
Mr. Holbrook officially retired from the stage in 2017. He was married three times, first to Ms. Holbrook (neé Johnson) in 1945, second to Carol Rossen in 1966, and lastly to Dixie Carter in 1984. They remained wed until her death in 2010. Mr. Holbrook is survived by his children, Victoria, David, and Eve; as well as two stepdaughters, Ginna Carter and Mary Dixie Carter; two grandchildren; and two step-grandchildren
Editor's note: In person he exuded a gentle elegance which was quite captivating. So uncanny was his control of the title character that one had to research the original afterward.
Jeanne Lieberman, publisher
---
Cicely Tyson Dies at Age 96
By Tanay Hudson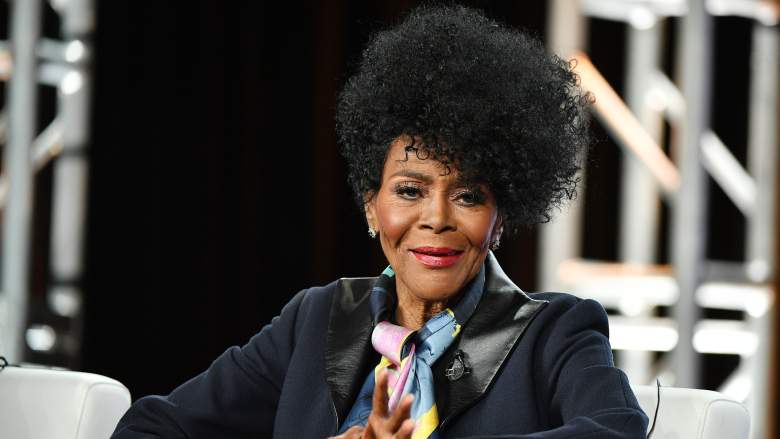 Cicely Tyson, an iconic Black actress whose career spans over six decades, has died at the age of 96.
"I have managed Miss Tyson's career for over 40 years, and each year was a privilege and blessing," her manager, Larry Thompson, said in a statement to Variety. "Cicely thought of her new memoir as a Christmas tree decorated with all the ornaments of her personal and professional life. Today she placed the last ornament, a Star, on top of the tree."
Tyson had one daughter, who she referred to as Joan in her memoir, Just As I Am. She was married twice, including to musician Miles Davis for seven years.
Tyson was born December 19, 1924 and was raised in the Harlem section of New York city.. At the age of 18-years-old she began modeling and then entered the world of acting in 1956. She became the first African-American to star in television drama on East Side/West Side in 1963. She was the the first African American actress to win an Emmy Award for Outstanding Lead Actress in a Television Movie for her performance in The Autobiography of Miss Jane Pittman. Tyson is one of the 11 Black actresses to be nominated for an Academy Award for Best Actress.
During her career, she received many accolades, nominations and honors. Tyson became a member of the Black Filmmakers Hall of Fame in 1977. She was also been honored by the Congress of Racial Equality and by the National Council of Negro Women. And in 2010, the National Association for the Advancement of Colored People presented Tyson with its 95th Spingarn Medal — an award given to African Americans who have reached outstanding levels of achievement. In 2016, she was honored with the Presidential Medal of Freedom by Barack Obama.
She also received a Tony Award, for 2013's The Trip to Bountiful, and a honorary Oscar in 2018. She has been nominated for an Emmy five times and received a Kennedy Center honor in 2015.
Tyson has starred in movies and television shows including Sounder, The Autobiography of Miss Jane Pittman, Roots, Just An Sweet Old Song, Diary of a Mad Black Woman, Why Did I Get Married Too?, How to Get Away With Murder, A Fall From Grace, Mission Impossible, House of Cards, Idlewild, Alex Cross, Madea's Family Reunion and many more.
"The story in Sounder is a part of our history, a testimony to the strength of humankind," Tyson told The New York Times in 1972. "Our whole Black heritage is that of struggle, pride and dignity. The Black woman has never been shown on the screen this way before."
In 2015, Tyson opened up a bit about her marriage to the late Miles Davis. Despite allegations of abuse, she said spoke graciously of him during an interview on CBS This Morning With Gayle King.
During a chat with New York Times Magazine, she discussed the one time Davis physically assaulted her.
In a recent interview with NPR, she still spoke highly of Davis. "I wish people knew the Miles Davis that I knew," she said. "Not only was he brilliantly talented, he was brilliantly sensitive. And that is the Miles Davis that people… don't know that he was trying to protect."
Social media is getting filled posts of people sharing their shock and sadness about Tyson's death as well as recognizing how much of an icon she was.
"So many great stories about Cicely Tyson! Whew: that lady was amazing. While shooting a doc on her in Spanish Harlem—people kept stopping their cars! In the street! To hop out and say hi! Old people. Teenagers. Middle aged fans. "Ciss-el-lee" they'd chant as she'd walk by!"
"Whatever good I have accomplished as an actress I believe came in direct proportion to my efforts to portray Black women who have made positive contributions to my heritage."
---
Broadway star Rebecca Luker dead at 59 after battle with ALS
by Broadway.com Staff • Dec 23, 2020


Rebecca Luker
(Photo by Emilio Madrid for Broadway.com)

Rebecca Luker, a celebrated actress who lent her crystal-clear soprano to a variety of roles on Broadway, has died, according to The New York Times. Luker revealed in February 2020 that she had been diagnosed with amyotrophic lateral sclerosis (ALS), a progressive neurodegenerative disease. The three-time Tony nominee was 59.
Born in Helena, Alabama on April 17, 1961, Luker attended University of Montevallo, receiving a B.A. in music, taking a year off to perform as Johanna in a 1984 production of Sweeney Todd (alongside Judy Kaye as Mrs. Lovett) at Michigan Opera Theatre. Soon after, Luker made her Broadway debut as part of the original cast of The Phantom of the Opera (1988), understudying Christine and later taking over the role from original star Sarah Brightman and alternate Patti Cohenour.
Luker went on to originate the role of Lily in the Broadway musical adaptation of The Secret Garden (1991). This followed a showstopping turn as Magnolia in a revival of Show Boat (1994), which earned Luker her first Tony nomination as Best Leading Actress in a Musical.
Next, Luker took on the iconic role of Maria Rainer in a new staging of The Sound of Music (1998) alongside Cohenour as The Mother Abbess and Michael Siberry as Captain von Trapp. At the start of the millenium, Luker was seen in another legendary soprano role, as Marian Paroo in a revival of The Music Man (2000), opposite Craig Bierko as Harold Hill. The performance earned Luker her second Leading Actress Tony nomination.
Her next role was in a Broadway revival of Nine (2003), replacing original cast member Laura Benanti as Claudia. A few years later, Luker played Winifred Banks in the Broadway premiere of Disney's Mary Poppins (2006), earning her third Tony nomination, this time as Best Featured Actress in a Musical.
Off-Broadway, Luker took the stage in the The Vagina Monologues (1999), Indian Blood (2006) and as Duchess Stephanie Lamberti in Death Takes a Holiday (2011), the latter performance earning her an Outer Critics Circle Award nomination as Outstanding Featured Actress in a Musical. Luker recorded the role of Clara on the cast album of the 2013 off-Broadway revival of Passion, filling in for cast member Melissa Errico, who was unable to take part in the album due to illness.
Luker later appeared on Broadway replacing as Marie in Rodgers + Hammerstein's Cinderella (2013) and Helen in Fun Home (2016), succeeding Judy Kuhn, also of Passion. Luker was seen the Kennedy Center in 2014, headlining the world premiere musical Little Dancer. More recently, she returned to that Washington, D.C. venue as Vi Moore (also alongside Kuhn) in a starry production of Footloose (2019), which marked her final stage credit. Her new album, All the Girls, which features duets with Sally Wilfert (recorded in 2019) is due to be available digitally on December 25 with a CD released on January 15, 2021 on PS Classics.
Married to actor Gregory Jbara from 1995-1997, Luker became friends with Danny Burstein in 1996 while rehearsing together for the musical Time and Again at San Diego's Old Globe Theatre. The pair reconnected in New York following Luker's divorce and nearing the end of Burstein's marriage to his first wife. A romance blossomed between Luker and Burstein, who began dating and were married in 2000. Luker is survived by Burstein as well as stepsons Zachary and Alexander.
Editor's notes: Rebecca's unique blend of sweetness plus her soaring soprano voice graced many Broadway leading roles. Together with her husband Danny Burstein they formed one of Broadway's favorite couples. Aware of her terrible illness hearts were with her and the community mourns her deeply.


Jeanne Lieberman, Publisher
---
ANN REINKING, Tony Award Winning dancer, choreographer, actress, director, dead at 71.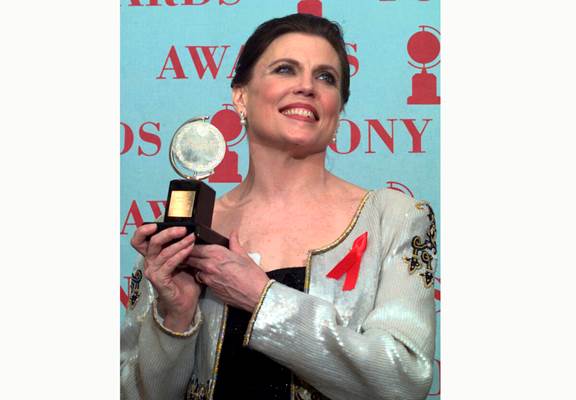 NEW YORK — Ann Reinking, the Tony Award-winning choreographer, actress and Bob Fosse collaborator who helped spread a cool, muscular hybrid of jazz and burlesque movement to Broadway and beyond, has died. She was 71.

Reinking died Saturday while visiting family in Seattle, said her manager, Lee Gross. No cause of death was disclosed.

Tributes poured in from the Broadway community, including from Tony Yazbeck, who called her "an absolute inspiration," and Leslie Odom, Jr., who thanked Reinking for being a mentor: "She honored the calling for real. RIP to a legend." Bernadette Peters took to Twitter to say her heart was broken and Billy Eichner said she was "one of the most mesmerizing people I've ever seen on stage. A singular genius. RIP."

with Chita Rivera
"I'm beyond words to hear of the sudden and untimely passing of my dear friend Ann Reinking. The world has lost such a beautiful soul and talent," said Chita Rivera. "I loved sharing the stage with her whenever we could. Her spirit and razzle-dazzle will be with me forever."

Kristin Chenoweth described Reinking as "an inspiration (to) all of us in the Broadway community." "May we remember her at her happiest: dancing," she added. "Rest In Peace, Ann. Thank you for always being so kind and supportive of me."

Lin-Manuel Miranda was among those praising her talent. "A singular talent has left us," he wrote on Twitter. Jason Alexander added: "She was a pure joy — fun and funny and endlessly kind and talented. Heaven's chorus line just got a star."

Reinking's career began in Seattle, where she grew up. In the beginning, she wanted to be a ballet dancer, "like all girls," she said. As a student, she won a scholarship in San Francisco with the Joffrey Ballet, but at many of the students' after-hours improvisations, she would just sing and not dance.

Robert Joffrey said that with her outgoing personality and other abilities, she should pursue musical theater. "I waited tables to save up enough money to get here," she said of New York City, where she arrived with a round-trip ticket back to Seattle and $500. She didn't need the return trip.

Reinking's break was strung out over several shows. She was in the ensemble for Broadway's "Coco," which starred Katharine Hepburn as Coco Chanel, in 1969, and was in the chorus of "Pippin" in 1972, picked by its director and choreographer, Fosse. The ensemble was so small — there were only eight — that the dancers were really seen.

Choreographer Pat Birch was one who noticed, and in 1974 put her in "Over Here," a World War II musical starring two of the three Andrews Sisters and featuring an another unknown, John Travolta. It led to a starring role in "Goodtime Charley," a musical about Joan of Arc, opposite Joel Grey. The musical was not a success, but it did make theatergoers look at Reinking as a principal performer and not just a member of the chorus.

Her other big break, she said, was in "Dancin'" in 1978, "because I realized you had to be in an original part and that show has to be a hit." The music-and-dance revue directed and choreographed by Fosse was, running more than three years and earned her a 1978 Tony nomination.

And she embarked on an eclectic film career — from playing Roy Scheider's lover in Fosse's 1979 semi-autobiographical film "All That Jazz," to the screen version of "Annie" to Blake Edwards' "Micki and Maude."

In 1998, she co-directed "Fosse," a salute to the man who had the largest influence, both professionally and personally, on her life. He once called her "one of the finest dancers in the jazz-modern idiom."
Editor's note: As a former dancer, Ann was an idol.
We all wanted to be either Gwen Verdon or her.
I am glad she eventually came out from behind Gwen's shadow into her own well deserved spotlight.
Jeanne Lieberman, publisher
---
Former Drama Desk President William Wolf Passes Away
Saturday March 28
Broadway World is saddened to report that William Wolf, former President of the Drama Desk, passed away from virus complications on Saturday, March 28. He is survived by his wife, Lillian Kramer Wolf.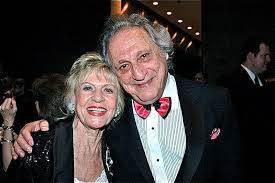 Photos by Ed Rubin


William Wolf, critic, author, educator and lecturer, served two years as Chairman of the New York Film Critics Circle and was a member of the National Society of Film Critics, the New York Film Critics Online, the Online Film Critics Society, P. E. N., the American Theatre Critics Association, the International Association of Theatre Critics, and the American Association of University Professors.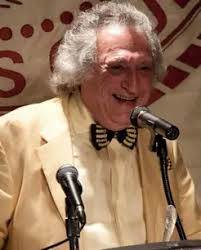 He served as President of the Drama Desk, an organization of critics and writers on the theater, and previously served for two years on its nominating committee for the Drama Desk Awards and is on the Drama Desk Executive Board.
In 1998 he founded and began publishing the Wolf Entertainment Guide on the Internet
At New York University, he was an Adjunct Professor and taught Film as Literature in the English Department and Cinema and Literature in the French Department.
Wolf was for many years film critic and film editor for Cue Magazine (1964-1980), and when Cue was merged into New York Magazine, he became a critic and contributing editor, writing the magazine's On Film column (1980-1983).
He subsequently became the syndicated film critic and columnist for the Gannett newspaper chain (1984-1988).
Wolf's articles have appeared in newspapers throughout the United States, publications abroad, and various national and international magazines and prestigious annuals.
Wolf is the author of Landmark Films: The Cinema and Our Century , which he wrote in collaboration with his wife, Lillian Kramer Wolf, and of The Marx Brothers. He has contributed chapters on "Easy Rider" and "Duck Soup" to "The A List: 100 Essential Films" a collection of reviews by members of the National Society of Film Critics, and "The Eroticism of Words" and "Kinsey" chapters in the National Society's sequel, "The X List."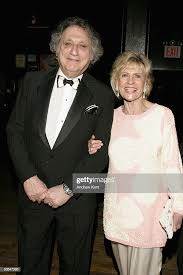 As yet, no funeral or memorial plans are being announced, and Bill's family hasn't designated a preferred recipient or recipients of memorial gifts.
Editor's note: Wherever a Drama Desk function or on press nights I always shared time with Bill and Lillian, They were inseparable and my heart goes out to Lillian. I used to call Bill "Mr. President". He was the ultimate nice guy, clever caring and coherent.
I am deeply shocked and saddened at the sudden loss.
He shall be greatly missed.


Jeanne Lieberman, Publisher
---
---
Tony Awards Set For Broadway's Reopening; Voting Begins In March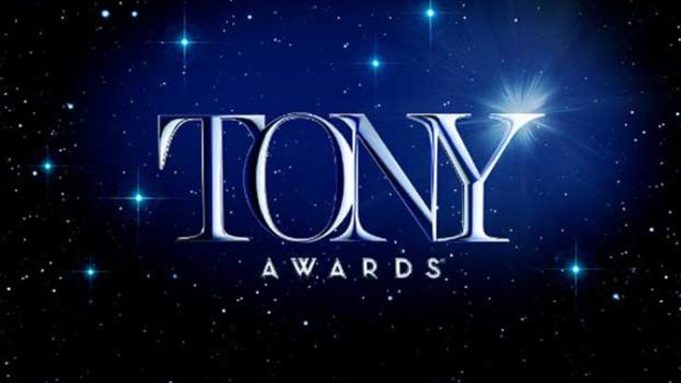 CBS
Click to see more including list of nominees
Tony Awards Set For Broadway's Reopening; Voting Begins In March
By Greg Evans
Greg Evans Associate Editor/Broadway Critic
@GregEvans5
The curtain's inching up on the Tony Awards: A ceremony will be held on an as-yet-undetermined date in coordination with Broadway's eventual reopening, but voters will finally be able to make their selections beginning March 1
Nominees for the 74th Annual Tony Awards were announced last October, with the 18 eligible productions reflecting the pandemic-shortened 2019-20 season (the count usually numbers in the 30s). The 2020 Tony ceremony and CBS broadcast had originally been set for June 7 at New York's Radio City Musical Hall, but of course was scuttled due to the Covid shutdown.
The voting period will run from March 1 to March 15. Although Broadway remains officially closed until June, most insiders don't expect any stagings before fall at the earliest, with timing contingent on widespread Covid-19 vaccinations.
The March 12 theater closure preceded the official end of the Broadway season and the traditional late-April/early-May announcement of nominees, leaving open the question of whether the 18 productions that opened pre-pandemic would get their own awards ceremony or be melded into the following season's nominations. In October, the Broadway League and the American Theatre Wing announced the standalone roster of 2019-20 nominations (see the complete list below).
Nominated for Best Play are Slave Play, Sea Wall/A Life, Grand Horizons, The Inheritance and The Sound Inside, with Moulin Rouge!, Jagged Little Pill and Tina: The Tina Turner Musical up for Best Musical. In the Best Revival of a Play category, Betrayal will compete with Frankie and Johnny in the Clair de Lune and A Soldier's Play.
The abbreviated season also resulted in one of the odder nominations in Tony history: Aaron Tveit of Moulin Rouge! The Musical is the sole entry in the Leading Actor in a Musical category.
When theaters went dark, three productions – the musicals Six, West Side Story and Girl from the North Country – had already begun performances but were not around long enough to accommodate the required number of Tony voters.
Among the scheduled productions that had not officially opened prior to the shutdown, and so are not eligible this year, were Tracy Letts' The Minutes; the musical adaptation of Mrs. Doubtfire; director Sam Mendes' The Lehman Trilogy; the Princess Di musical Diana; Company, the gender-switched revival of the classic Sondheim musical starring Katrina Lenk and Patti LuPone; Plaza Suite starring Matthew Broderick and Sarah Jessica Parker; How I Learned To Drive, the Paula Vogel play starring Mary-Louise Parker and David Morse; David Mamet's American Buffalo starring Laurence Fishburne, Sam Rockwell and Darren Criss; the Off Broadway transfer of New York Theatre Workshop's musical Sing Street; the revival of Richard Greenberg's Take Me Out starring Jesse Tyler Ferguson, Jesse Williams and Patrick J. Adams; the revival of the Jeanine Tesori-Tony Kushner musical Caroline, or Change; Birthday Candles, the Noah Haidle play starring Debra Messing; Martin McDonagh's Hangmen and Who's Afraid of Virginia Woolf? starring Laurie Metcalf and Rupert Everett.
Some of the scuttled shows were subsequently postponed, some canceled and some remain up in the air.
Two of the season's most popular productions, Freestyle Love Supreme and David Byrne's American Utopia, chose not to invite Tony voters, though both could be eligible for special awards.
The Tony Awards are presented by The Broadway League and the American Theatre Wing.
Nominations for the 2020 American Theatre Wing's Tony Awards:
Best Play
Grand Horizons
Author: Bess Wohl
Producers: Second Stage Theater, Carole Rothman, Williamstown Theatre Festival, Mandy Greenfield
The Inheritance
Author: Matthew López
Sea Wall/A Life
Author: Simon Stephens & Nick Payne
Slave Play
Author: Jeremy O. Harris
The Sound Inside
Author: Adam Rapp
Best Musical
Jagged Little Pill
Moulin Rouge! The Musical
Tina – The Tina Turner Musical
Best Revival of a Play
Betrayal
Frankie and Johnny in the Clair de Lune
Author: Terrence McNally
A Soldier's Play
Author: Charles Fuller
Best Book of a Musical
Jagged Little Pill
Diablo Cody
Moulin Rouge! The Musical
John Logan
Tina – The Tina Turner Musical
Katori Hall, Frank Ketelaar and Kees Prins
Best Original Score (Music and/or Lyrics) Written for the Theatre
A Christmas Carol
Music: Christopher Nightingale
The Inheritance
Music: Paul Englishby
The Rose Tattoo
Music: Fitz Patton and Jason Michael Webb
Slave Play
Music: Lindsay Jones
The Sound Inside
Music: Daniel Kluger
Best Performance by an Actor in a Leading Role in a Play
Ian Barford, Linda Vista
Andrew Burnap, The Inheritance
Jake Gyllenhaal, Sea Wall/A Life
Tom Hiddleston, Betrayal
Tom Sturridge, Sea Wall/A Life
Blair Underwood, A Soldier's Play
Best Performance by an Actress in a Leading Role in a Play
Joaquina Kalukango, Slave Play
Laura Linney, My Name is Lucy Barton
Audra McDonald, Frankie and Johnny in the Clair de Lune
Mary-Louise Parker, The Sound Inside
Best Performance by an Actor in a Leading Role in a Musical
Aaron Tveit, Moulin Rouge! The Musical
Best Performance by an Actress in a Leading Role in a Musical
Karen Olivo, Moulin Rouge! The Musical
Elizabeth Stanley, Jagged Little Pill
Adrienne Warren, Tina – The Tina Turner Musical
Best Performance by an Actor in a Featured Role in a Play
Ato Blankson-Wood, Slave Play
James Cusati-Moyer, Slave Play
David Alan Grier, A Soldier's Play
John Benjamin Hickey, The Inheritance
Paul Hilton, The Inheritance
Best Performance by an Actress in a Featured Role in a Play
Jane Alexander, Grand Horizons
Chalia La Tour, Slave Play
Annie McNamara, Slave Play
Lois Smith, The Inheritance
Cora Vander Broek, Linda Vista
Best Performance by an Actor in a Featured Role in a Musical
Danny Burstein, Moulin Rouge! The Musical
Derek Klena, Jagged Little Pill
Sean Allan Krill, Jagged Little Pill
Sahr Ngaujah, Moulin Rouge! The Musical
Daniel J. Watts, Tina – The Tina Turner Musical
Best Performance by an Actress in a Featured Role in a Musical
Kathryn Gallagher, Jagged Little Pill
Celia Rose Gooding, Jagged Little Pill
Robyn Hurder, Moulin Rouge! The Musical
Lauren Patten, Jagged Little Pill
Myra Lucretia Taylor, Tina – The Tina Turner Musical
Best Scenic Design of a Play
Bob Crowley, The Inheritance
Soutra Gilmour, Betrayal
Rob Howell, A Christmas Carol
Derek McLane, A Soldier's Play
Clint Ramos, Slave Play
Best Scenic Design of a Musical
Riccardo Hernández and Lucy Mackinnon, Jagged Little Pill
Derek McLane, Moulin Rouge! The Musical
Mark Thompson and Jeff Sugg, Tina – The Tina Turner Musical
Best Costume Design of a Play
Dede Ayite, Slave Play
Dede Ayite, A Soldier's Play
Bob Crowley, The Inheritance
Rob Howell, A Christmas Carol
Clint Ramos, The Rose Tattoo
Best Costume Design of a Musical
Emily Rebholz, Jagged Little Pill
Mark Thompson, Tina – The Tina Turner Musical
Catherine Zuber, Moulin Rouge! The Musical
Best Lighting Design of a Play
Jiyoun Chang, Slave Play
Jon Clark, The Inheritance
Heather Gilbert, The Sound Inside
Allen Lee Hughes, A Soldier's Play
Hugh Vanstone, A Christmas Carol
Best Lighting Design of a Musical
Bruno Poet, Tina – The Tina Turner Musical
Justin Townsend, Jagged Little Pill
Justin Townsend, Moulin Rouge! The Musical
Best Sound Design of a Play
Paul Arditti & Christopher Reid, The Inheritance
Simon Baker, A Christmas Carol
Lindsay Jones, Slave Play
Daniel Kluger, Sea Wall/A Life
Daniel Kluger, The Sound Inside
Best Sound Design of a Musical
Jonathan Deans, Jagged Little Pill
Peter Hylenski, Moulin Rouge! The Musical
Nevin Steinberg, Tina – The Tina Turner Musical
Best Direction of a Play
David Cromer, The Sound Inside
Stephen Daldry, The Inheritance
Kenny Leon, A Soldier's Play
Jamie Lloyd, Betrayal
Robert O'Hara, Slave Play
Best Direction of a Musical
Phyllida Lloyd, Tina – The Tina Turner Musical
Diane Paulus, Jagged Little Pill
Alex Timbers, Moulin Rouge! The Musical
Best Choreography
Sidi Larbi Cherkaoui, Jagged Little Pill
Sonya Tayeh, Moulin Rouge! The Musical
Anthony Van Laast, Tina – The Tina Turner Musical
Best Orchestrations
Tom Kitt, Jagged Little Pill
Katie Kresek, Charlie Rosen, Matt Stine and Justin Levine, Moulin Rouge! The Musical
Ethan Popp, Tina – The Tina Turner Musical
---

Photo by Keo Oran via unsplash.
American Theatre Critics Association's 2020 Conference: The Next Normal
What good is sitting alone in your room — when through the magic of Zoom, you can join fellow arts journalists from around the country for a weekend of education, inspiration and commiseration?
ATCA's first virtual conference will be held Friday-Sunday, Nov. 13-15, 2020! Our theme is "The Next Normal," and we've asked theater leaders from around the country to join us.
You'll meet some of the top names in the industry, including Oskar Eustis (The Public Theater) interviewed by Pulitzer-nominated critic Soraya Nadia McDonald. You'll hear from playwright/author Richard Wesley ("The Mighty Gents"), "A Strange Loop" creator Michael R. Jackson, and the musical theater duo of Lynn Ahrens and Stephen Flaherty ("Ragtime," "Anastasia"). Maya Phillips, the New York Times' inaugural arts critic fellow, is set to give our 2020 Perspectives in Criticism address.
In a series of panels and one-on-one conversations, regional artistic directors will discuss the challenges of 2020 and producers will share how their shows are faring while stages are dark. We'll hear from award-winning playwrights, talk about mental health care for writers and explore what inclusive theater could look like on the other side of COVID-19. We even have some live performances and cabaret-drag trivia in the mix.
Stay tuned to this page and the weekly ATCA UPDATE newsletter for the latest developments
Click here to view full Agenda
AGENDA*
(note all times Eastern Standard Time)
FRIDAY | NOVEMBER 13, 2020
1:00 PM WELCOME to ATCA 2020: The Next Normal
ATCA chair Martha Wade Steketee and conference committee co-chair Lou Harry
SESSION: Conversation with Oskar Eustis and Soraya Nadia McDonald
2:30 PM SESSION: Arts & Activism: Covering Social Justice Theater
Kelundra Smith in conversation with:
Murielle Borst-Tarrant, Kuna/ Rappahannock Nations; author and activist.
Snehal Desai, artistic director, East West Players
Rohan Preston, theater critic at the Minneapolis Star Tribune
Diany Rodriguez, co-founder of IDEA ATL
Kinan Valdez, producing artistic director, El Teatro Campesino
4:00 PM SESSION: Musicals Reinventing Form
Michael R. Jackson, playwright, composer, lyricist, "A Strange Loop" with Jiles King
5:00 PM PERSPECTIVES IN CRITICISM: Maya Phillips, arts critic fellow, The New York Times
7:00 PM SCREENING: Horton Foote: The Road to Home
2020 documentary screening followed by director Anne Rapp, daughters Hallie Foote and Daisy Foote, and friend and colleague Michael Wilson in conversation with Michael Barnes. View the trailer here.
LATE NIGHT: post-show chat
SATURDAY | NOVEMBER 14, 2020
12:00 PM GENERAL MEETING ATCA 2020
ATCA Chair Martha Wade Steketee and ATCA leaders welcome old and new members, and report on 2020 member survey, the new website, professional issues, and ATCA future plans.
1:30 PM SESSION: Meeting the Moment: Regional theaters rethink work amid pandemic and push for equity
Elizabeth Kramer in conversation with:
Robert Barry Fleming, artistic director, Actors Theatre of Louisville
Jacob G. Padrón, artistic director, Long Wharf Theatre, New Haven, Conn.
Stephanie Ybarra, artistic director, Baltimore Center Stage
3:00 PM SESSION: The Future of Broadway: Producers on what's next for shuttered shows
Frank Rizzo in conversation with:
Mara Isaacs, producer, "Hadestown"
Brian Moreland, producer, "The Lifespan of a Fact," "Blue" at the Apollo Theater
Jeffrey Seller, producer, "RENT," "Hamilton"
4:30 PM SESSION: Prize-winning playwrights
Kerry Reid in conversation with:
Lee Edward Colston II, "The First Deep Breath"
Chandler Hubbard, "Animal Control"
E.M. Lewis, "How the Light Gets In"
Dan McCabe, "The Purists"
Stephanie Alison Walker, "The Madres"
6:00 PM DINNER BREAK: Conference Cocktails with Brian Bartels and Lindsay Christians
7:00 PM Theater Trivia with Beneva Fruitville
SUNDAY | NOVEMBER 15, 2020
12:00 PM SESSION: Animals on Stage with Bill Berloni and Frank Rizzo
1:00 PM Q&A: Self-care for Journalists with Laura DeSantis, licensed psychotherapist
2:00 PM SESSION: Stephen Flaherty and Lynn Ahrens
Jay Handelman talks with composers of "Ragtime" and "Anastasia" about openings overseas, working through the pandemic and the state of theater
3:15 PM SESSION: New Book Hour
Misha Berson in conversation with:
Michael Reidel, "Singular Sensation: The Triumph of Broadway"
Howard Sherman, "Another Day's Begun: Thornton Wilder's Our Town in the 21st Century"
Richard Wesley, "It's Always Loud in the Balcony: A Life in Black Theater, From Harlem to Hollywood and Back"
4:30 PM FAREWELL to ATCA 2020: The Next Normal
Lou Harry hosts special guest [to be announced]
* All sessions conducted via Zoom. Subject to change and availability of invited guests.
---
Columns
Internet
Broadway - Musicals
Broadway - Plays
Off-Broadway - Musicals
Off-Broadway - Plays
Solo Performance
FEATURES
Cabaret/Concerts/Opera's
Dance
Regionals
---
Click here to view FireIslandSun.com
Archived Articles

Happy Birthday Sam Woods!
---
Fire Island Sun Articles
| | |
| --- | --- |
| | |
| | |
| --- | --- |
| | |
| | |
| --- | --- |
| | |
| | |
| --- | --- |
| | |
| | |
| --- | --- |
| | |
| | |
| --- | --- |
| | |
| | |
| --- | --- |
| | |
| | |
| --- | --- |
| | |
| | |
| --- | --- |
| | |
| | |
| --- | --- |
| | |
| | |
| --- | --- |
| | |
| | |
| --- | --- |
| | |
| | |
| --- | --- |
| | |
| | |
| | |
| --- | --- |
| | |
| | |
| --- | --- |
| | |
| | |
| --- | --- |
| | |
| | |
| --- | --- |
| | |
| | |
| --- | --- |
| | |
| | |
| --- | --- |
| | |
| | |
---
Press Release
Fire Island Lighthouse Preservation Society
Aug. 22, 2019
September
Sunday
1
Art Workshop
11 am – 3 pm with artist David Adams
Collage on fabric and paper with abstracts.

Sunday
8
Grandparents Day
Spend the day with your grandchildren at the Lighthouse. Grandparents climb the Tower for free. Children must be 42" tall to climb.
Saturday
14
Light Keepers Behind the Scenes Tour
9 am – Follow one of our present day Lighthouse Keepers on his rounds. This bottom to top tour takes you from the auxiliary generator and the Light Keepers workshop in the basement of the Keeper's Quarters to the beacon in the lantern room of the lighthouse tower. Learn how Lighthouse Keepers in the 1860's to 2019 maintained the light. Includes a tour of the Lens Building, which houses our original first order Fresnel Lens, and the Boat House. Tour takes approximately 2 ½ hours. $15 for FILPS Members/$20 for non-members – Reservations required. Limit 12 people.
Saturday
14
Evening Tower Tour
6:30 pm- Experience the sunset from a new perspective. View the sunset and the Strawberry Moon from the top of the Lighthouse. Bring a flashlight for your walk back to the parking field. - $15 for FILPS members/$20 for non-members. Reservations Required. Sunset 7:06 pm.
October
Saturday
12
Light Keepers Behind the Scenes Tour
9 am – Follow one of our present day Lighthouse Keepers on his rounds. This bottom to top tour takes you from the auxiliary generator and the Light Keepers workshop in the basement of the Keeper's Quarters to the beacon in the lantern room of the lighthouse tower. Learn how Lighthouse Keepers in the 1860's to 2019 maintained the light. Includes a tour of the Lens Building, which houses our original first order Fresnel Lens, and the Boat House. Tour takes approximately 2 ½ hours. $15 for FILPS Members/$20 for non-members – Reservations required. Limit 12 people.
Saturday
12
Lantern Light Tour- "Path through History"
6:30 pm – 7:30 pm (tours leave at 15 minute intervals)-Meet in Field #5 RMSP. Enjoy an escorted lantern light walk along the beach & through the swale as stationed interpreters unfold the stories of the United States Life Saving Service & Fire Island Light Station. $10 per person – Reservations required. Dress for the weather and bring a flashlight for your walk back to the parking field. The Tower will remain open until 9 pm at regular fees.
Sunday
13
Evening Tower Tour
5:45 pm- Experience the sunset from a new perspective. View the sunset and the Hunters Moon from the top of the Lighthouse. Bring a flashlight for your walk back to the parking field. - $15 for FILPS members/$20 for non-members. Reservations Required. Sunset 6:18 pm.
November
Monday
11
Thank you to all our United States Veterans!
Free Tower Tours during regular operating hours to all veterans who served in the military.
Tuesday
12
Evening Tower Tour
4 pm- Experience the sunset from a new perspective. View the sunset and the Beaver Moon from the top of the Lighthouse. Bring a flashlight for your walk back to the parking field. - $15 for FILPS members/$20 for non-members. Reservations Required. Sunset 4:39 pm.
Saturday
30
Tree Trimming Event
10 am – 3 pm. Kick off the holiday season by helping us decorate our holiday tree. Bring a handmade ornament relating to the sea, nature or the Lighthouse to hang on our tree. Free hot chocolate and cookies.
Saturday
30
Thanksgiving Weekend Evening Tower Tour
4 pm - Experience the Lighthouse at night while working off some of those holiday calories. Bring a flashlight for your walk back to the parking field. $15 for FILPS Members/$20 for non-members – Reservations Required. Sunset 4:27 pm.
Call (631) 661-4876 to make all reservations
The Lighthouse and museum is open all year round.  Winter hours are 10am - 4pm daily until December 15-then 10 am to 4pm weekdays and 11am to 4pm weekends.  All parking is in Field #5 of the Robert Moses State Park. Tower tours are $7 adults, $4 seniors & Children under 12 (children must be 42" tall to climb).  Foot ware is required to climb. Call for tower availability.
The Fire Island Lighthouse Preservation Society
4640 Captree Island
, Captree Island, New York 11702
www.fireislandlighthouse.com
  (631) 661-4876     
Follow us on Facebook and Twitter
**Programs and times are subject to change.  Please visit our web site for updated information.**
FIRE ISLAND SUN ADVERTISERS

ISLAND BEACH REALTY ASSOC. INC
We are Kismet's # 1 Real Estate Broker for sales, rentals, and service.
Check out our current listings for sales and rentals at Island Beach Realty com.
Or call 631 583 9500 and ask for Sam or Rusty.


Louis Romanzi, Jr. Landscaping
429 Brooklyn Blvd
Brightwaters, NY 11718
631-968-8161

© 2015 TheaterScene.com All Rights Reserved