The New Spring Season '19


Lots Borrowed; Few New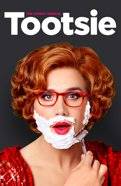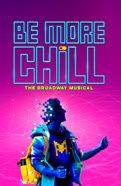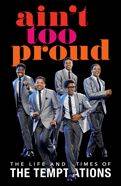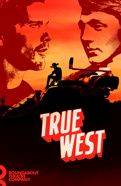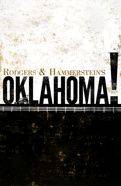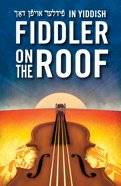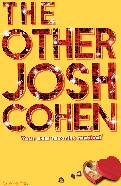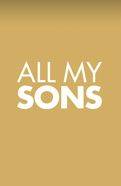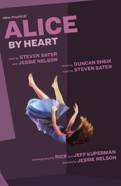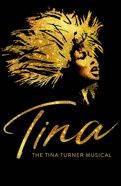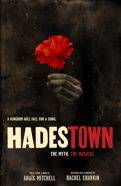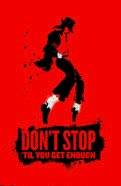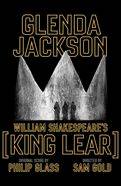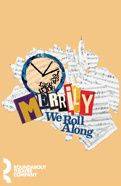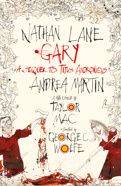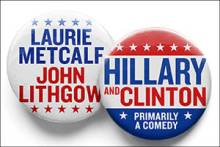 Borrowed: From the movies: Beetlejuice, Tootsie; Magic Mike (prequel to Magic Mike film)
From Off bway: Be More Chill, The Other Josh Cohen, What the Constitution means to me, Hadestown (musical of Orpheus and Eurydice)
Revivals: King Lear, Kiss me kate, Oklahoma, Burn This,
Merrily we Roll Along, True West, All My Sons
A Few New:
Sadly, the three new musicals are all jukebox
Don't Stop (Michael Jackson), Ain't Too Proud (Temptations) Tina (Ms Turner)
New plays: Alice by Heart, Gary, (a sequel to Shakespeare's first tragedy, Titus Andronicus)
and a tantalizing tidbit, Hillary & Clinton, starring John Lithgow and Laurie Metcalf


It is Theaterscene's pleasure to bring all these productions
including Off & Off Off Broadway to you
And we invite you to continue with us as we cover the ever active
New Season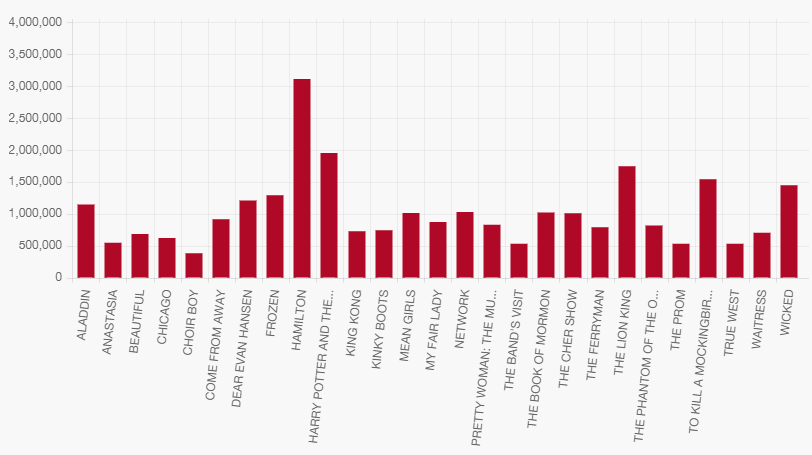 Current season week ending 2/10/2019 Resource: https://www.broadwayworld.com
Few shows have survived winter, some prematurely, some by design.


MIA: Getting the Band Back, Head Over Heels, The Nap, Straight White Men, Torch Song, Waverly Gallery, Lifespan of a fact, American Son,


Also Missing:


1988. Photograph: Rex/Shutterstock
Carol Elaine Channing, singer and actor, born 31 January 1921; died 15 January 2019 Ronald Bergan
With her huge, saucer eyes, elastic smile, gravelly voice and buttercup hairdo, Carol Channing, who has died aged 97, was a favorite of caricaturists, impersonators and drag acts. However, behind the flamboyant facade was a real stage trouper who missed only one performance out of almost 5,000 during her original stint on Broadway (1964-65) and years on the road and in revivals as the matchmaker Dolly Levi in the Jerry Herman hit musical Hello, Dolly! She used to tell her understudies: "Don't worry about learning the part. You'll never have to go on."


Although Hello, Dolly! was originally written for Ethel Merman, who turned it down, and was played subsequently by dozens of celebrated performers, including Merman, none of them was better than Channing. (Barbra Streisand in the 1969 film version was far too young in the role.) The show won 10 Tony awards, including one for Channing, who gained rave reviews. The New York Daily News proclaimed her "the most outgoing woman on the musical stage today – big and warm, all eyes and smiles, in love with everybody in the theatre and possessing a unique voice ranging somewhat upward from a basso profundo". From her big break in the Broadway revue Lend An Ear (1948), in which, according to one critic, "the wide-eyed beauty displayed her fabulous comic talents and vocal abilities", Channing was hardly ever out of the spotlight on stage, television and film until well into her 90s.
Carol Channing as Muzzy Van Hossmere in Thoroughly Modern Millie, 1967. Photograph: Allstar/Cinetext
She was born in Seattle, Washington, the only child of George Channing, a newspaper editor, and his wife, Adelaide (nee Glaser), who were both active in the Christian Science movement. After attending high school in San Francisco and Bennington College, Vermont, where she majored in drama and dance, Channing landed a job understudying Eve Arden in the Cole Porter musical Let's Face It! (1941) on Broadway. After touring on the nightclub circuit, she returned to Broadway in Lend An Ear, playing several parts, most notably as an over-energetic chorus girl in a spoof of 1920s musicals.
This led to the musical Gentlemen Prefer Blondes (1949-51), set in the 20s. As the gleefully scheming Lorelei Lee, who wants to marry a sugar daddy, Channing stopped the show with Diamonds Are a Girl's Best Friend. Brooks Atkinson said in the New York Times: "She goes through the play like a crazed automaton – husky enough to kick in the teeth of any gentleman on the stage, but mincing coyly in high-heel shoes and looking at the confused world through big, wide starry eyes. There has never been anything like this in human society." Channing was much closer to the character in the novel by Anita Loos than the guileless and vulnerable performance of Marilyn Monroe in the updated 1953 movie version. After a long run as Lorelei, Channing toured in a summer stock before being back in her element (replacing Rosalind Russell), singing and dancing, on Broadway in Leonard Bernstein's Wonderful Town (1953-54). In 1959, she starred in Show Business, an extended version of her one-woman nightclub act, in which she did a hilarious impersonation of Marlene Dietrich.
Carol Channing, right, with Ginger Rogers in First Traveling Saleslady, 1956. Photograph: Rex/Shutterstock
Channing embodied the role with which she would always be associated, Dolly, at the St James theatre, New York, in January 1964.
She had started a parallel career on television, making guest appearances. However, she made very few feature films, perhaps because her exuberant personality was unsuited to the cinema. Nevertheless, she made an impression in her first screen role in The First Traveling Saleslady (1956) set in 1897 Texas. As the friend of the eponymous saleswoman (Ginger Rogers), Channing got to belt out A Corset Can Do a Lot for a Lady and to seduce a cavalry lieutenant (the young Clint Eastwood). Some years later, now even more famous in the US for Dolly Levi, Channing landed her best film role in the 20s flapper-era lampoon Thoroughly Modern Millie (1967) for which she was nominated for an Oscar as best supporting actress. As the eccentric socialite widow Muzzy Van Hossmere, shrieking "Raspberries!" at odd moments, singing I'm a Jazz Baby and doing a tap dance on a xylophone, Channing stole the picture from Julie Andrews (in the title role), Mary Tyler Moore and Bea Lillie. In Skidoo (1968), Otto Preminger's curious attempt to satirize the 60s psychedelic culture, Channing sang the title song – a hippy anthem – and did a wild LSD-fueled striptease for the faded pop star Angie, played by Frankie Avalon.
Carol Channing in Hello, Dolly! at the St James theatre, New York, circa 1964. Photograph: Getty Images
Back on Broadway she revisited her two signature roles, in Lorelei (1974), a slightly rewritten version of Gentleman Prefer Blondes, and in Hello, Dolly! in New York (1978) and at the Drury Lane theatre, London (1979). When she returned once more to the show in 1995, at the age of 74, Variety wrote: "Certain products of western civilization exist beyond criticism and the ravages of time: Grant's Tomb, the Hollywood sign, Carol Channing in Hello, Dolly!" She received a Tony lifetime achievement award that year.
Channing was married four times and twice divorced. She is survived by a son, Channing Carson (who works as a cartoonist under the name Chan Lowe), from her second marriage, to Alexander Carson, which ended in divorce. Her third husband, Charles Lowe, whom she married in 1956, and who adopted her son, died in 1999. In 2003, she married Harry Kullijian, her childhood sweetheart. Their relationship was chronicled in the documentary Carol Channing: Larger than Life, which was released in 2012, the year after Harry's death. Channing's memoir, Just Lucky I Guess, was published in 2002.
Arlene Epstein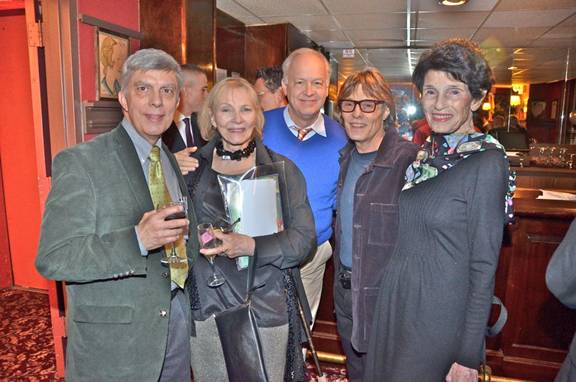 Arlene, right Photo Barry Gordon


ARLENE Cohen Epstein, most recently of Atlantic Beach, NY, passed away on January 6, 2019, at the age of 82. She was predeceased by her husband of 58 years, Harvey, and by her sister Lydia Saiger, in 1986. Eldest daughter of Harry Cohen and Sally Firetag Cohen of Manhattan Beach, NY, she was a loving mother to Jolie Epstein Kapelus and her husband Jerome of New York City, and Adam Epstein and his wife Ilene of Hewlett, NY. Arlene graduated from Lincoln High School, attended Brandeis University, graduated from Barnard College and later received a Masters Degree in Humanities from Hofstra University. She was an accomplished golfer and achieved Life Master status with the American Contract Bridge League. She served on the Boards of several charitable organizations, including The Laura Rosenberg Foundation for Pediatric Leukemia, Israel Tennis Centers, the Peninsula Counseling Center, Five Towns Community Chest SESD and South Shore Juvenile Diabetes Foundation. A prolific writer, her crowning professional achievement was as a theatre critic. In addition to a 30-year career writing her weekly "Critic-at-Leisure" column for the South Shore Record, and later, the Nassau Herald, she was a Member and Board Member of the prestigious Drama Desk since 1982, and a Tony Award voter for many years. She was also a member of the Outer Critics Circle, the American Theatre Critics Association and the League of Professional Theater Women. She will be missed sorely by her six grandchildren, Samantha, Casey and Brett Epstein, and Liza, Sydney and Griffin Kapelus; by her special niece, Aimee Saiger; sister Patricia Caesar and her husband, Vince Stehle; brother Jeffrey Cohen and his wife Kathy; and, her extended Epstein, Hyman & Firetag families.


On Mon, Jan 7, 2019 at 3:04 PM David Gordon wrote:

Dear Outer Critics Circle Members,


It is with great sadness that we must let you know of the passing of longtime Outer Critics Circle member Arlene Epstein. An official obituary and additional info is forthcoming, but please see below for service and shiva information, should you wish to attend or send flowers.


Thanks,

David G.


Editor's note:


I haven't realized till now how much Arlene meant to me,
though we rarely saw each other except on press nights (when she would blithely waltz in just nano seconds before the curtain went up, very visible because she always had front row seats ("so I could hear"),or at Drama Desk and OCC functions.


Arlene was special to me because of our shared backgrounds; we were briefly schoolmates at Brandeis university, both Brooklyn born, our shared ethnicity was a bond and shortcut to each other.


I shall always remember her unique humor and her signature scarves. And her mock concern when her husband was about to retire "I want a man in my house but not in my kitchen".


Although extremely thin I was unaware of any frailty as her energy and spirit seemed undiminished.


She will be missed.


Jeanne Lieberman
Please scroll down to enjoy our
Fire Island Sun coverage as well